Can They Really Help You Win the Lotto?
Have you ever heard of lottery syndicates? They are an alternative to standard lotto play, and they can take the gaming experience to the next level. Furthermore, they can even improve your odds of winning the lottery.
We made a detailed review of the lottery syndicate play. Here is what you should know about it and how to start playing today!
What Is a Lottery Syndicate?
A lottery syndicate is when multiple lottery players agree to form a joint lottery pool to purchase lotto tickets for a particular draw. Each of the participants invests a certain amount the money, and the total cash invested is used for buying tickets.
The syndicates can be formed among friends, family members, or colleagues, but also online with players from around the world. The payouts are usually proportionate to the buy-in amount. Other rules that vary from one syndicate to another might apply.
Compare & Choose The Right Lottery Syndicate For You!
What Are the Best Lottery Syndicates in the World?
Quick Info:
Why we recommend it: A transnational lottery with tempting prizes.

Best for: Those dreaming about large jackpots.

Drawing days: Tuesday and Friday
EuroMillions is a popular European lottery with more than a dozen winning tiers. The most tempting ones are the first several levels where prizes can increase to large sums. The downside is that the actual ticket prices vary from one country to another.
The good news is that the jackpot sums can be tempting, and the grand prize is capped. That could increase your overall odds of winning it if timing syndicate plays for the right session.
Pros
A popular European lottery

Jackpots and other rewards can be quite tempting

       

The jackpot comes with a capped maximum sum
Cons
The ticket prices vary from one country to another
Quick Info:
Why we recommend it: The biggest jackpots are usually won in this game.

Best for: Anyone who wants to participate in arguably the most popular lotto in the world

Drawing days: Wednesday and Saturday
US Powerball syndicate usually comes in many possible variations. You can pick between 50 or 200 lines, as well as use it as a part of the Combo Syndicate play.Since this is a large lottery, many other players and syndicates will also be participating. While the odds are not favorable, you might have better chances with syndicate play.
Pros
 

The minimum jackpot sum is large

It is an extremely popular lottery

Two draws per week available
Cons
The odds are not that favorable
Quick Info:
Why we recommend it: Two draws per week with guaranteed jackpots.

Best for: Those looking for large prizes.

Drawing day: Tuesday and Friday
MegaMillion is another extremely popular US lottery. It is available throughout the world, and you will find numerous syndicates available on lotto sites. That will make it easy to find a syndicate option that suits you. The game offers two draws per week and exciting prizes, as well as a minimum guaranteed jackpot sum of $40 million.
Pros
The grand prize can be huge

Easy to find an available syndicate

A long tradition of the lottery and syndicate play
Cons
The applicable taxes can be large
Quick Info:
Why we recommend it

: Better jackpot odds than in EuroMillions.

Best for

: Those looking for lotteries with many prize tiers.

Drawing days: Friday
EuroJackpot syndicates are widely available, and you will easily find an option to play this game. Furthermore, there are syndicates with different buy-ins available, which means you can choose the desired stake worth. It is a shame there is only one session per week, but the game compensates that with tempting jackpots.
Pros
You will find a syndicate offering this game easily

The jackpot odds are decent since this is a continental lottery

You can choose between multiple buy-in choices
Cons
Only a single session per week
Quick Info:
Why we recommend it: A national lottery famous for its tempting grand prizes.

Best for: Those looking for lotteries with affordable ticket prices.

Drawing days: Tuesday, Thursday and Saturday
SuperEnaLotto is an Italian national lottery that welcomes players from around the world. It offers tempting jackpots and three sessions per week. Although its odds are unfavorable, you can increase them with syndicate play. Some of the biggest European jackpots were won in this national lottery.
Pros
Improve the odds of winning a jackpot

Affordable ticket prices and syndicate buy-ins

The prizes can be tempting
Cons
The overall odds of winning the grand prize are not favorable
Quick Info:
Why we recommend it: Only three tiers with each of the prizes being fairly generous.

Best for: South American players and those who love a single-drum system.

Drawing days: Wednesday and Saturday
Since there are only three reward tiers, Brazil Mega Sena offers tempting prizes for all winners. The overall winning odds are not that favorable, but that's what the syndicates are for – they can improve your chances. The minimum guaranteed jackpot is around €475,000. Since this game is based in South America, all those in similar time zones can enjoy watching the draw live or discovering the results quickly after the session.
Pros
A fairly affordable ticket price, especially in a syndicate

A simple one-drum concept is easy to follow

Each of the prize tiers offers tempting sums
Cons
Not all popular syndicate sites offer this game as an option
Quick Info:
Why we recommend it

: A national scale lottery with two draws per week.

Best for: Those looking for tempting odds of winning a prize.

Drawing day: Wednesday and Saturday
The Irish Lotto has a long tradition and a generous 52% of the sales going into the prize pool. The minimum jackpot fund is €2 million, and there is also a maximum cap. Thanks to that and the fact this is a national lottery, playing in a syndicate can significantly improve your odds.
It is interesting to note that this game is not that popular for syndicates, which is why Irish Lotto might not be available on all syndicate websites. However, it can be suitable for newbies looking to experiment with how things work in syndicates.
Pros
A large syndicate can significantly improve winning odds

A simple game format suitable for newbies

You can also play additional games in a session
Cons
Not that popular for syndicate play
8. UK National Lottery Syndicate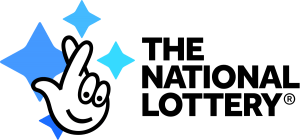 Quick Info:
Why we recommend it: A mandatory jackpot every sixth draw or less.

Best for: Those who find a regular UK National Lottery ticket expensive.

Drawing days: Wednesday and Saturday 
Here is an excellent thing about the UK National Lottery – it has a rollover cap set at five times. That means that the jackpot will always be drawn every six sessions or less. It is a system that could increase your odds of winning the grand prize, especially if you choose the right session. Syndicate play can further boost your chances of getting that jackpot.
Pros
The overall odds of winning a prize are decent

Two weekly sessions available

Jackpots can't roll over more than five times
Cons
Not that easy to find syndicates online
How Can a Lottery Syndicate Help You Win?
The idea behind improved chances offered by a syndicate is quite simple – more players can buy more tickets. That is what guarantees them better odds of winning prizes.
Let's focus on the jackpot. Here is an overview of the lottery odds for winning the grand prize in the most popular lotto games in the world:
| Lottery Name | Jackpot Odds |
| --- | --- |
| US Powerball | 1:292,201,338 |
| US Mega Millions | 1:302,575,350 |
| Europe – EuroJackpot | 1: 95,344,200 |
| Austria – EuroMillions | 1:139,838,160 |
| Italy – SuperEnalotto | 1:622,614,630 |
| Brazil – Mega Sena | 1:50,063,860 |
| Canada – Lotto 649 | 1:13,983,816 |
| Australia – Oz Lotto | 1:45,379,620 |
Now, the odds above show your chances if you purchase a single ticket. But what happens if you purchase multiple tickets?
Here is how your odds of winning a jackpot would look like if you join a syndicate that purchases a total of 100 tickets:
| Lottery Name | Jackpot Odds |
| --- | --- |
| US Powerball | 1:2,922,013 (100:292,201,338) |
| US Mega Millions | 1:3,025,753 (100:302,575,350) |
| Europe – EuroJackpot | 1:953,442 (100: 95,344,200) |
| Austria – EuroMillions | 1:1,398,381(100:139,838,160) |
| Italy – SuperEnalotto | 1:6,226,146 (100:622,614,630) |
| Brazil – Mega Sena | 1:500,638 (100:50,063,860) |
| Canada – Lotto 649 | 1:139,838 (100:13,983,816) |
| Australia – Oz Lotto | 1:453,796 (100:45,379,620) |
These are all basic calculations, but your odds will surely be better if you purchase more tickets. That is why people love joining forces and trying their luck with syndicate play.
Lottery Syndicate Payouts – What You Should Know
Each syndicate will have its own rules, which is why you should read the terms and conditions before joining one.
When it comes to payouts, the most common rule is that your percentage of the prize will depend on the buy-in sum. In other words, the more money you invest in the syndicate, the higher your portion of the potential reward will be.
You shouldn't expect a payout immediately after the draw. The syndicate waits for the ticket to be processed first. It is usually the syndicate manager who cashes in the ticket. After receiving the money, it is being split to all members based on the payout structure for the syndicate.
Lottery Syndicate Form
A lottery syndicate form is an official document used when setting up the syndicate. It should contain the following information:
Syndicate name
The name of the Syndicate Manager and their Deputy
The date when the Syndicate was established (and terminated, if desired)
As for the syndicate members, they can sign that they agree on participating in the syndicate. The form should specify the player's name, their contribution, and the potential share of winnings. That way, everything will be clear, and there will be no confusion.
Lottery Syndicate Rules
As for the lottery syndicate itself, it is subject to the same lotto rules as other players and tickets. That means you follow the same draw to see if you won any prizes.
When it comes to the specific rules of a lottery syndicate, they might vary from one organization to another. That is why it is important that you pick a reliable syndicate with clearly defined rules. You want to make sure that everything is well-organized, and there is a clear rulebook for any potential situation that might arise.
A Step by Step Guide to Online Lottery Syndicate Play
If you ever tried buying lotto tickets online, you know that the process is simple. Is it the same with lottery syndicates? We would say yes because all you have to do is follow a couple of simple steps.
Here is how to join a lotto syndicate:
Start by finding a lottery website offering syndicate play. Most reputable online ticket providers will have this playing option available.
Choose the desired lotto and syndicate to play. Most syndicates cover major European and US lotteries, but you can also pick between other national lotto games.
Pick the desired investment and number of shares to buy. Make sure that you are comfortable with the payout system.
Finalize the transactions and join the syndicate. In most cases, you won't be able to choose the numbers on tickets, but they will be picked randomly.
Wait for the draw and the results. If your syndicate won anything, the prize would be divided based on the payout structure.
What Are the Advantages of the Lottery Syndicates?
1. A More Affordable Way to Play the Lottery
You might be refusing to play an expensive lottery, such as US Mega Millions, because the tickets are expensive. But what if there is a way to reduce individual ticket prices significantly?
Depending on the lottery you choose, you can reduce the cost per ticket by 30% or more. That way, you can play more games or lower your investment while still getting the chance to participate in your favorite lotteries.
2. Better Chances to Win
As we already discussed throughout the article, syndicates can offer better chances to win than buying tickets yourself. They are usually among the tips on how to win the lottery offered by experts.
The math is simple – a syndicate participates in the session with more tickets purchased. The pure number of tickets increases the winning odds. While it is not a guarantee that you will win, joining a syndicate might improve your chances during the draw.
3. A Fun Way to Play with Your Friends
Do you have friends who play the lottery? How about joining forces and forming a syndicate together? You can pool up your money to purchase more tickets. That will give you better odds than everyone participating individually.
It is also fun when you gather and watch the draw or online results. And if it turns out you won, that will be a memorable moment you will talk about for the rest of your lives. The only important thing is to settle on payout terms before you form the syndicate. You want to clear up every detail to avoid any confusion.
4. Numerous Online Syndicates to Choose From
Do you know what the best part of playing online lottery syndicates is? It is that you don't have to stick to a single game, but you can choose between various lotto games from different continents. The selection will vary depending on the lottery site selected, but it will be easy to find a favorite.
Some providers are even ready to offer combo syndicates. These allow you to purchase tickets for multiple games at once, which is an excellent way to make everything even more exciting!
Are There any Downsides to Lottery Syndicates?
1. Not Every Syndicate Offers Equal Payouts
The first downside to mention is that not all syndicates offer equal payouts. Furthermore, the payout structure might depend on the number of shares each participant bought. In other words, the more you invest in the syndicate, the higher percentage of the prize you will receive.
That is why you should always consult the payout structure and other syndicate rules. Don't forget that patience is required because times to get the money after winning the lottery vary depending on the game.
2. Stick to Reliable Websites When Playing Online
Another important thing to note is that you don't want to risk playing at shady websites that don't have a sufficient reputation among the users. If you enter a syndicate, you will be investing money and expecting a payout in case of winning.
That is why you want to be safe that the winnings will be paid out to all syndicate members. As long as you stick to the websites recommended by experts, you and your funds should be safe.
What Are the Best Lottery Sites to Play Lotto Syndicates?
It is critical that you always stick to reputable websites when you play lotto syndicates. The majority of the best online lottery sites will include syndicate play among available options.
Here are some most popular choices:
Lottery Syndicate FAQ's
Q: Do we need a lottery syndicate agreement?
A: While it is technically not necessary, signing a syndicate agreement will make things official. You don't want to risk fighting with friends (or strangers) about the payout. That is why you should all sign an agreement, and you will have an obligation to honor it.
Q: Can you do a lottery syndicate online?
A:  Yes, there is no reason why you wouldn't organize a lottery syndicate online. It is possible both to create and join syndicates over the internet.
Q: What are the taxes in lottery syndicate winning?
A: If you play in a country that has taxes applicable to lottery games, syndicate wins are taxed the same way as usual wins. You can check out our lottery and tax calculator to discover the portion of the prize that will be taken by taxes.
Q: How to set up a lottery syndicate?
A: If you want to set up a syndicate with your friends, you can agree on how many tickets to purchase and get everything done without signing everything. But if you want to organize an official lottery syndicate, you will need to create an agreement and a form for establishing the body. It is also required to name the syndicate manager. That person will be responsible for spreading the prize money and keeping track of everything.
Q: How many tickets a lottery syndicate must buy to guarantee to win a prize?
A: If we are talking about math calculations, the only guaranteed way to win a prize is to buy all lottery tickets for the draw. However, the general rule is that the more tickets you buy, the better your odds of winning a prize.
Q: How lottery syndicates can outsmart the lottery system?
A: We have a famous example from 2005 when a group of students from MIT (Massachusetts Institute of Technology) calculated that they could win the lottery. The trick was that the local state lottery increased lower prizes once the jackpot reached its cap. The students did the math and confirmed that buying around 50,000 tickets priced at $2 will yield secure profit. The reports indicate they earned more than $8 million by 2005. However, this is a unique example, and math whizzes were the ones who conducted it.
Lottery Syndicates – Is It Recommended?
The short answer is yes, and we recommend playing lotto syndicates! The main reason why you should try them is that they lower the investment per ticket while boosting the odds of winning a prize. It can also be fun to watch the draw and wait for online lottery results with friends.
As long as you pick a reputable syndicate, and preferably one that uses an official syndicate agreement, it will be safe to play lotto this way. Go ahead and give it a try – you might be surprised with the profit you make and the fun you have in the process!