Buy MegaMillions US Tickets Online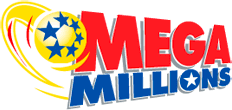 MegaMillions Quick Facts

| | |
| --- | --- |
| Ticket price: | $2 + $1 Megaplier (optional) |
| Starting jackpot: | Not guaranteed |
| Record jackpot: | $1.537 billion |
| Jackpot odds: | 1:302,575,350 |
| Any prize odds: | 1:14.7 |
| Where to play MegaMillions: | 45 states, District of Columbia, US Virgin Islands, Worldwide (online) |
| MegaMillions Drawings: | Tuesday and Friday at 11 PM EST |
| Game Format: | 5/75 white balls + 1/15 Megaballs |
| MegaMillions Results: | |
MegaMillions Review
MegaMillions is a US-based lottery with over 20 years of tradition. It wasn't until the last decade that it had nationwide success. However, it is one of the most popular lotteries in the United States nowadays.
Our MegaMillions review focuses on analyzing the most important features of this game to see whether it is worth playing. Keep reading to find out everything about the lottery's history, rules, and eligibility to play, as well as discover the biggest prizes ever won in this game.
When Did MegaMillions Start?
The story about MegaMillions is over two-decades-long and starts in 1996. That is when six states, including Virginia, Michigan, Massachusetts, Maryland, Illinois, and Georgia, organized to form a lottery called the Big Game. It was a decent effort to organize a multi-state lottery, but it came with problems.
The Multi-State Lottery Association (MUSL) saw The Big Game as a competitor to Powerball at the time. That is why they removed Georgia from their organization, but that didn't stop the Big Game from existing. Furthermore, it seemed to have much success since they attracted New Jersey to join in 1999.
In 2002, New York and Ohio joined the game, and it was rebranded to The Big Game MegaMillions. The next big revolution came in 2003 when Texas agreed to join the organizing states. That territory began offering the Megaplier (multiplier) first, and other jurisdictions soon followed.
MUSL didn't accept and allow cross-selling of both Powerball and MegaMillions up until 2010. That is when a big agreement that revolutionized the US lottery market occurred. It also set the turf for a huge expansion of MegaMillions because numerous states joined at that point.
It is interesting to note that the game went through several format changes during its history. The initial format consisted of two drums – the first one with 56 balls (players needed to guess five) and 46 special balls (players needed to guess one).
The first format change occurred in 2013, and the new setup was 5/75 and 1/15, but the organizers kept the Megaplier. However, it was in 2017 when the final format adjustment occurred. The organizers decided to try out the new setup with the 5/75 and 1/25 combinations. That proved to be popular among the players, which is probably the reason why it has stayed until today.
It is interesting to note that you can also use the Just the Jackpot playing variant. In that variation, you only compete for the grand prize and give up your right to any other prizes. The cost of the JtJ variant is $3, and you get a two-game play for that money. It is interesting to note that it never happened that a Just the Jackpot ticket wins the grand prize.
MegaMillions Rules – How to Play
MegaMillions is a classic lottery game, which means you need to purchase a ticket to be eligible to play. The default price of the ticket is $2, but you can also choose to activate a multiplier called Megaplier. That increases the ticket cost to $3, but it also multiplies all prizes two to five times (except for the jackpot, which always stays as advertised).
When purchasing a ticket, you will pick six numbers from two drums. The game is a two-drum lottery type, and there are a standard white-ball and MegaBall drums with gold-colored balls. You will pick five numbers from 1 to 70 from the standard drum, and a single number from 1 to 25 from the MegaBall drum.
During the drawing, it is required to guess all six numbers correctly to qualify for a jackpot. The guaranteed grand prize is $40 million, but it can increase if no one wins it. For example, if there is no top-tier winner for the current session, the jackpot in the next round might rise from $40 to $80 million. That led to prizes that exceeded $1,000 billion throughout the history of this game, which makes MegaMillions very tempting. The lottery also offers eight other prize tiers, apart from the grand prize.
Who Can Play MegaMillions?
A total of 44 states participate in the MegaMillions Lottery, as well as the US Virgin Islands, and the District of Columbia. Mississippi is scheduled to join in 2020, and once that happens, you will be able to play this game throughout the entire United States, except in Utah, Nevada, Hawaii, Alaska, and Alabama.
MegaMillions is a game that follows local laws and regulations, which means that there are age restrictions for playing the game. Those restrictions might vary from one state to another, but they are usually either 21 (Louisiana, Iowa, etc.), or 18 (most other states).
What Is the Drawing Time for MegaMillions?
MegaMillions has two drawings per week, which means you have two chances to win tempting prizes in seven days. The drawing days are Tuesday and Friday, and drawing sessions are held at 11 PM ET. The host of the draws is Georgia, and the location is WSB-TV studio in Atlanta, you can watch the Mega Millions draw in many ways.
Where Can You Buy MegaMillions Tickets?
The technology made significant progress over the last decade or so, and thanks to that, even the lottery world offers many innovations. That includes the opportunity to purchase tickets for MegaMillions online. Wherever you are, you can visit an online seller and purchase a ticket in a matter of seconds. You can even have the numbers randomly generated, or pick them yourself.
If you would like to buy MegaMillions tickets now, all you need to do is to click the "Play" button below and pick from the list of our trusted providers. Alternatively, you can take a look at other vendors from this list and pick the one that suits your preference.
Apart from buying tickets online, you can also purchase them offline at your local vendor. However, you will need to be in one of the jurisdictions offering MegaMillions to do that. All you need to do is to visit the local seller and purchase the desired number of tickets. That can be a great alternative if you like to have your ticket with you right away. However, keep in mind that it takes time and effort to dress up and go out to a local vendor.
What Time Can You Buy US MegaMillions Tickets Until?
Mega Millions is a multi-state jurisdictional lottery, so the drawing times may differ by state. You can buy the US MegaMillions tickets until 15 minutes before the drawing takes place. In most states, the Mega Millions drawing takes place at 11 pm EST on Tuesdays and Fridays. This means you have until 10:45 pm to buy your tickets and make your entry into the draw. 
If you live in other time zones, you should note the time differences and find the particular drawing time for your location. For instance, players in the Central Time Zone have until 9:45 pm CDT, and players on the West Coast have to get their tickets before 7:45 pm PDT. Maine, New Hampshire, and Vermont have their deadlines by 9:50 pm EST on the draw day.
States That Sell MegaMillions Lottery Tickets Online
MegaMillions is currently available in over 40 states in the US. The only states not participating are Puerto Rico, Utah, Nevada, Hawaii, Alaska, and Alabama. However, you can't buy tickets online in all of the participating states. Here's a convenient table showing the links to providers where players from those states could buy tickets offline.

| State | Payment Methods | Lottery Provider Link |
| --- | --- | --- |
| Georgia | Debit card, ACH, PayPal | N/A |
| Illinois | Debit or credit card | N/A |
| Kentucky | Cred+it card, Debit card | N/A |
| Michigan | Credit card, Debit card, Online Gift Card purchased in person | N/A |
| New Hampshire | Credit card, Debit card, Paypal | N/A |
| North Carolina | Credit card, Debit card, and ACH | N/A |
| Pennsylvania | Credit card, Debit card, Paypal, ACH, Prepaid Card, WebCash | N/A |
| Virginia | Debit card, Paypal, ACH | N/A |
| Arkansas | Debit Card, Gift Card | Play Now |
| Colorado | Debit Card | Play Now |
| Minnesota | Debit Card, Paypal | Play Now |
| New Jersey | Debit Card, Gift Card | Play Now |
| New York | Credit card, Debit card, Paypal | Play Now |
| Ohio | Credit card, Debit card, Paypal | Play Now |
| Oregon | Debit card, Paypal | Play Now |
| Texas | Debit card, Paypal, Gift cards | Play Now |
| District of Columbia | Debit card, Paypal | Play Now |
If you are in another location where the lottery is legal, you can play MegaMillions online by visiting the
best lottery sites
recommended by Lottery' n Go. It's worth noting that
TheLotter
allows purchasing MegaMillions tickets from Texas and Oregon.
How to Play MegaMillions from Outside the US? Is It Legal?
According to lottery experts, you can play and win at MegaMillions even if you are not a US citizen, or you are playing from outside the United States. The lottery organizers do not have restrictions when it comes to the nationality of the winners.
However, you should pay attention to taxes, which are higher for non-residents. The federal tax might be 30%, and you might expect other taxes imposed by the state where you purchased the ticket. It might be wise to consult a lawyer to help you minimize taxes and comply with international tax requirements to avoid legal complications.
What Are the Odds of Winning a Jackpot?
We know that you are most interested in winning a MegaMillions jackpot, but let's take a moment to talk about prizes. The lottery offers a total of nine reward tiers with the lowest being $2 and the highest at least $40 million.
When it comes to the jackpot, the odds of winning it are 1:302,575,350. That means it will take you more luck to win the grand prize in this game than in some other lotteries, including Powerball and EuroJackpot. However, that is understandable because prizes can go to extremely large sums. You may check out the tips on how to win the lottery to increase your chances of hitting the jackpot.
| Prize | Odds of Winning | How to Win It (Main + MegaBall Number) |
| --- | --- | --- |
| Jackpot | 1: 302,575.350 | 5 + 1 |
| $1,000,000 | 1: 12,607,306 | 5 |
| $10,000 | 1: 931,001 | 4 + 1 |
| $500 | 1: 38,792 | 4 |
| $200 | 1: 14,547 | 3 + 1 |
| $10 | 1: 606 | 3 |
| $10 | 1: 693 | 2 + 1 |
| $4 | 1: 89 | 1 + 1 |
| $2 | 1: 37 | 0 +1 |
The Biggest Prizes in the History of MegaMillions
The largest jackpot ever won in MegaMillions was drawn in 2018. A lucky participant who bought a ticket in South Carolina won $1,537 million in annuity value (the cash value of the prize is $878 million). It is the biggest sum that a single player ever won in this game and the only one that exceeds a billion dollars.
As for the largest split prize, three players won a $656 million jackpot ($474 million cash value) in 2012. These players purchased their tickets in Illinois, Kansas, and Maryland.
Jackpot Prizes with the MegaPlier Feature in US MegaMillions
MegaMillions come with a special MegaPlier feature. It will cost you an additional $1, increasing the total ticket cost to $3. If you play the MegaPlier, you can multiply all non-jackpot prizes from 2x to 5x. The multiplier is decided randomly in every draw. If it's 2x, it multiplies all rewards apart from the grand prize two times. If it's 5x, you can win five times more than the default prize amount, making the MegaPlier feature tempting.
Here's a detailed table on potential winnings with different MegaPliers!
| Requirement | Default Prize | 2x MegaPlier | 3x MegaPlier | 4x MegaPlier | 5x MegaPlier |
| --- | --- | --- | --- | --- | --- |
| 5+1 | Jackpot | Jackpot | Jackpot | Jackpot | Jackpot |
| 5 | $1 million | $2 million | $3 million | $4 million | $5 million |
| 4+1 | $10K | $20K | $40K | $40K | $50K |
| 4 | $500 | $1K | $1.5K | $2K | $2.5K |
| 3+1 | $200 | $400 | $600 | $800 | $1K |
| 3 | $10 | $20 | $30 | $40 | $50 |
| 2+1 | $10 | $20 | $30 | $40 | $50 |
| 1+1 | $4 | $8 | $12 | $16 | $20 |
| 0+1 | $2 | $3 | $6 | $8 | $10 |
What Are Your Payout Options If You Win at MegaMillions?
If you won a jackpot, you are probably celebrating the fact that your life has changed completely! However, once you find some time, it is important to consider potential payout options. The lottery can pay you the money in one of the following ways:
A single huge payment
Annuity payments over 30 years
Since MegaMillions is a US lottery, it applies the practice that the jackpot sum is actually a nominal value of all 30 yearly installments, including the condition that an annuity payment increases 5% every year. You can still choose a lump-sum payment to receive cash at one, but please note that the size of the prize will be decreased in that case. If you add the taxes that might be applicable in that state, the jackpot might not be as big as expected. However, it will still be very tempting and life-changing for most winners.
It is interesting to note that some states require you to pick how you would like the jackpot to be paid in advance. It happens in Texas, New Jersey, and Georgia, where you pick the preferred payment method when purchasing a ticket. In other states, you have 60 days from the drawing or the moment when you claim the prize to decide. If you win, you can also check out how long after winning the lottery do you get the money.
Are MegaMillions Winnings Subject to Taxes?
They say that the people charging taxes are equally as excited when a jackpot is drawn as the players who won it. Jokes aside, it is important to know that grand prizes are subject to both federal and state taxes.
The good news is that state taxes might vary depending on the location. For example, Washington and California do not enforce any taxes on lottery winnings. On the other hand, Vermont (6%) and West Virginia (6.5%) are known for the highest taxes.
It is crucial to note that you can expect additional taxes imposed by cities where you purchased the ticket. For example, New York City has a tax of 3.9% on lottery winnings.
Although the taxes might affect the final amount you receive, they are a confirmation that the game is legit. MegaMillions is following the law to the smallest detail, and that is what makes it one of the most prestigious games out there.
MegaMillions FAQ
How long do I have to claim my MegaMillions prize?
That depends on the jurisdiction where you purchased the ticket. However, the times usually vary from 90 days to 12 months from the date of the drawing session in which you won the prize.
What if you lose a MegaMIllions winning ticket?
The officials recommend signing the ticket on the back to protect yourself. If you don't sign the ticket and lose it, anyone can claim the prize instead of you.
Is there a MegaMillions mobile app?
No, the game doesn't offer an official app. However, your local lottery providers might have apps that allow you to purchase MegaMillions tickets.
How much is returned to MegaMillions players from purchased tickets?
From the entire revenue, about 60% is returned to players via the prize pool. As for the rest of the money, it is split between retailers, operations, marketing, and jurisdictions where the lottery is offered
Which state has won MegaMillions the most?
New York is the current leader with 40 MegaMillions jackpot won so far. California is second with 33 grand prize winners, while New Jersey has 22.
Where to Buy MegaMillions?
You can purchase them at a local vendor in 45 different US states supporting this lottery. Some offer the option to buy tickets online. You can visit our recommended lottery sites to play from other locations.
How much does MegaMillions cost?
The default ticket price is $2, and there is an optional MegaPlier that costs $1.
Can Foreigners Play MegaMillions?
Yes, everyone is welcome to play MegaMillions since the lottery doesn't implement any limitations.
How to Play MegaMillions?
MegaMillions uses a two-drum concept, including 75 main numbers and 15 Megaballs. During one drawing session, five primary numbers and one Megaball are drawn from the drum. You need to guess all six numbers correctly to win the jackpot.
What MegaMillions Numbers Were the Winning Ones in the Last Draw?
You can check the latest MegaMillions results on this page.
How Are MegaMilions Jackpots Estimated?
According to the official explanation, the members of the MM Group meet every Tuesday and Friday morning. That's when they analyze sales and give forecasts to get drawing projections. It's also when they come up with estimated jackpots for the next two drawings.
MegaMillions – Final Thoughts
If you are looking for a game that takes the thrill to the max and can change your life in seconds, you will find one in MegaMillions! The lottery is one of the most popular ones in the United States, but also throughout the globe because it allows non-US citizens to participate. The ticket cost is affordable, and the jackpots are huge, which makes this game worth trying.