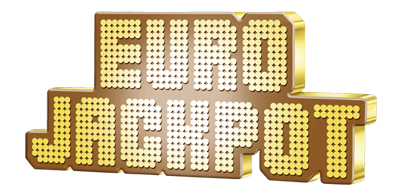 Buy Eurojackpot Tickets Online & Play to Win!
Europe - EuroJackpot
26/06/2020 19:00 GMT
EuroJackpot Review
EuroJackpot is a relatively new lottery that has quickly become a favorite of millions of players. Although it is a European lottery, players from other parts of the world are also playing it. The secret of its popularity lies in tempting prizes, decent odds, and affordability. Our EuroJackpot review focuses on all crucial details related to this game and explains why and how to play it.
When Did EuroJackpot Start?
The initiation of this lottery was inspired by EuroMillions, another European lottery with attractive prizes. The discussion had started in 2006, but it wasn't until 2011 when the participating countries finalized an agreement to organize EuroJackpot. At that moment, Germany, the Netherlands, Finland, Slovenia, Estonia, and Denmark were the only participants.
EuroJackpot officially started on March 23, 2012, which is the date of the first drawing. Other European countries noticed the potential of the new lottery quickly. Spain and Italy joined soon after the first drawing, and today, a total of 18 countries participates in organizing this game.
It is interesting to note that EuroJackpot was a direct response to EuroMillions. Although both lotteries are European-based, the list of participating countries is entirely different. Only Spain participates in both lotteries.
EuroJackpot Rules – How to Play
If you want to play EuroJackpot, you will need to purchase a ticket. Its default price is set to €2, but please note it might vary depending on the vendor and the country. However, the price difference shouldn't be too different from the default price.
EuroJackpot is a two-drum lottery with very tempting prizes. The first drum contains main numbers and includes 50 balls marked with numbers from 1 to 50. During each drawing, five of these balls are pulled from the drum, and your task is to guess the right numbers.
Apart from this, you also have a second drum that contains 10 Euro numbers. These balls are marked with numbers from 1 to 10, and the hosts draw two balls per session. Once again, your task is to guess the winning numbers.
It is crucial to mention that these are separate drums, which means you can see the same numbers drawn from main and Euro drums. For the main prize, you need to guess all seven numbers correctly. That includes 5+2 combination – five numbers from the main drum, and two more from the Euro drawing.
EuroJackpot is a transitional lottery, which means that jackpot increases if no one wins it. The main prize always starts at €10 million. If no participant guesses all seven numbers correctly, the jackpot increases for the next round until it reaches the €90 million cap. At that point, jackpot requirements are reduced to the second paying tier or the closest match.
For example, let's say that the jackpot reached the €90 million target for the current session. During the session, nobody guesses the 5+2 combination right. However, there are three winners of the 5+1 combination, which is the second paying tier. Those three participants will split the jackpot. It is a user-friendly system that increases the chances of winning the main prize.
Every time someone receives the grand prize, the jackpot pool resets and begins at €10 million for the next round.
Who Can Play EuroJackpot?
According to the information on the official website, a total of 18 European countries participates in organizing EuroJackpot. The list includes Hungary, Czech Republic, Spain, Slovenia, Sweden, Norway, Lithuania, Latvia, Iceland, the Netherlands, Finland, Italy, Germany, Estonia, Denmark, Croatia, Poland, and Slovakia.
Lottery tickets are available to purchase in those countries. The only limitations that you need to meet are age requirements, which implies there are no nationality restrictions when buying the tickets. Please note that the age restrictions might vary from one country to another.
When Is the Drawing Time for EuroJackpot?
EuroJackpot only has a single drawing every week. You have the chance to win prizes every Friday at 9 PM EET (8 PM CET). All drawing sessions take part in Helsinki, Finland, and the final confirmation of the results comes quickly after the draw. You can also check out the results online soon after the session is completed.
As for the deadline for purchasing tickets, it is set to one hour before the drawing. That means you can buy tickets for every session until Friday at 8 PM EET (7 PM CET).
Where Can You Buy EuroJackpot Tickets?
You have two ways of purchasing EuroJackpot tickets – online and offline. If you are from one of the eligible countries, you can visit a local vendor to purchase a ticket. Please note that some countries might offer both state and private operators. However, in some locations, private operators might be restricted. The list includes Italy, Iceland, and Slovenia, and you should be careful if purchasing a ticket via a non-state vendor in these locations.
Apart from purchasing tickets offline, you can also buy it online. It is an easy way to participate in a lottery without even leaving your home. It is also convenient if you don't have much time left until the drawing, and you want to purchase tickets.
If you want to play EuroJackpot right away, please click on the "Play" button below to select one of our trusted providers for purchasing tickets. Alternatively, feel free to choose another provider from this list.
What Are the Odds of Winning a Jackpot?
You have many chances of winning at EuroJackpot because the game offers twelve prize tiers. Many of them offer tempting prizes that are at least 50 times bigger than the ticket cost.
The most tempting award is the jackpot, which is set to at least €10 million. The great thing about this prize is that you have 1:95 million chances of winning it. It still takes a lot of luck, but the odds are far better than MegaMillions with 1:302 million and US Powerball with 1:292 million chances for winning the grand prize.
You will need to guess all the numbers correctly to win the jackpot, which means seven numbers (five from the main drum, and two more from the Euro drum). The next most tempting prize requires guessing six balls correctly (5+1). The second-tier reward is often close to €1 million, which also makes it very tempting. The lowest prize tier gets you €8 – €10, and you have decent odds of winning that reward.
The best way of explaining the chances of winning at EuroJackpot is the following table. Take a look at the odds calculated depending on the prize tier:
| | | |
| --- | --- | --- |
| Prize | Odds of Winning | How to Win It (Main + Euro Numbers) |
| Jackpot | 1: 95,344,200 | 5 + 2 |
| €822,339 | 1: 5,959,012 | 5 + 1 |
| €123,061 | 1: 3,405,150 | 5 |
| €4,276 | 1: 423,752 | 4 + 2 |
| €238 | 1: 26,485 | 4 + 1 |
| €111 | 1: 15,124 | 4 |
| €58 | 1: 9,632 | 3 + 2 |
| €19 | 1: 672 | 3 + 1 |
| €15 | 1: 602 | 2 + 2 |
| €19 | 1: 344 | 3 |
| €8 | 1: 128 | 1 + 2 |
| €10 | 1: 42 | 2 + 1 |
Please note that the winning sums can vary, and these are only estimated amounts.
The Biggest Prizes in the History of EuroJackpot
The statistics indicate that the luckiest countries that participate in EuroJackpot are Finland and Germany. Nine out of the ten biggest jackpots in the history of the game went to these countries. That might have more to do with the popularity of the game in these locations than with luck, but it is still an interesting fact.
The biggest prize in the history of EuroJackpot was given to a player from Finland in August in 2019. The lucky participant won €90 million. The biggest jackpot was also given on three other occasions. In 2015, it went to a player who purchased a ticket in the Czech Republic, and that is the only one from the top ten prizes that didn't go to Finland or Germany. Apart from 2015, the two biggest jackpot sums were also drawn in 2016 and 2018.
The biggest split reward was given in May 2019 when two tickets from Germany and Poland split €45 million. In 2017, five winners had the luck of guessing the right number combination and splitting €18 million.
What Are Your Payout Options If You Win at EuroJackpot?
If you have the luck of winning a jackpot in this game, you can pick one out of two payment options. The first one is to receive the entire sum at once, which is known as a lump-sum payment. The alternative is to pick annuity payments over the specified number of years (not publicly disclosed).
Your choice depends on two factors – the first one is the tax in the winning country, and the second is your cash management skills. You've probably heard stories about jackpot winners who went broke after a couple of years. People are not used to having that much cash in their possession, which often leads to wrong decisions and losing the entire sum quickly. That is why it might be smart to split the entire amount across annuity payments.
Taxes might also be different depending on the option you choose. For example, some countries charge large taxes on big sums. By choosing small payments over a prolonged period, you can pay less tax, which means more money for you.
You need to go to lottery headquarters, or licensed offices that are responsible for issuing jackpot and other large prizes. However, for smaller rewards, you can also visit the local vendor where you bought the ticket and get paid there.
Are EuroJackpot Winnings Subject to Taxes?
EuroJackpot is a highly reputable and prestigious game, which means that the law of the participating countries is always followed. That is why winnings are subject to taxes, but the good news is that taxes are only applicable in seven countries participating in the lottery. If you purchase a ticket in Sweden, Slovakia, Norway, Lithuania, Latvia, Iceland, Germany, Finland, Estonia, Denmark, or the Czech Republic, you don't have to pay a tax on your winnings.
However, the other seven participating countries will charge taxes that vary in percentage. The highest tax is in Croatia (30%), and the lowest one in Italy (6%). If you play from countries that are not participating in organizing the lottery, you won't be charged when your reward is issued. However, you may be subject to taxes in your own country.
EuroJackpot FAQ
Q: How many players play EuroJackpot?
A: The number varies depending on the week, but the statistics indicate that there are usually between 250 and 300 million players participating in a session. A large number of bought tickets is another indicator that this is a reputable and prestigious game.
Q: Can I watch the EuroJackpot drawing live?
A: Yes, you can watch each drawing session live on TV in 16 countries. Soon after the draw is completed, you can also watch it on YouTube, and check results at reputable online lottery vendors.
Q: What is the deadline for claiming EuroJackpot prizes?
A: The deadline varies from one country to another. However, it is set to 180 days from the drawing to claim the prize. That means you have around six months to claim your reward. If you are playing online and win small rewards, winnings might be automatically credited to your account.
Q: What are the most frequently drawn numbers in EuroJackpot?
A: According to the statics on the official website, the hottest numbers are 18, 19, 35, 40, and 49. On the other hand, the coldest numbers are 2, 27, 36, 48, and 50. That is for the main drum, and the hottest balls for the Euro drum are 5, 8, and 3.
EuroJackpot – Final Thoughts
EuroJackpot is one of the most popular European lotteries, and for a good reason. Eighteen countries participate in organizing the lottery, which is a guarantee that your winnings will be paid each time. The game doesn't have any restrictions for participants, except that you need to be of legal age. If you want to experience the thrill of playing for a life-changing grand prize, the EuroJackpot lottery is a game that you should try!