+ Best Online Lottery Sites for Indian Players [2021]
If you want to play an online lottery from India, it's important to stay safe. You need a reliable lottery vendor with guaranteed payments. This guide discovers details about the best lotto sites in India and shows you how to pick the most suitable platform!
Best Online Lottery Sites in India – Highlights:
LottoSmile –

Indians' choice!

Indians get a discount on the first ticket purchase.
LottoAgent – An excellent range of promotions.
MultiLotto – More than 60 lotteries are available.
theLotter – A trusted brand with a long tradition.
Wintrillions – A great option for syndicate play.
Lotto247 – Impressive cross-platform support.
Jackpot.com – A special lottery available to site visitors.
Here is what you should know about the top Indian lottery sites we mention here:
They are reliable and trustworthy.
They offer an excellent selection of games.
You can play on computers and mobile devices.
1. LottoSmile – A Specialized Website for Indian Players
LottoSmile considers players from India their priority. That's why you can expect a welcome bonus after registering on the site. The game selection includes US Powerball, EuroJackpot, and 40+ other lotteries from around the globe. The website supports multiple payment methods and currencies.
Why Play with LottoSmile?
Indian players will receive a discount on their initial ticket purchase on the site.
Pros
A VIP program that saves up to 20% of the lottery ticket prices
No minimum deposit required
More than 45 lottery games are available
Cons
No mention if the support works around the clock
2. LottoAgent – Excellent Promotions for Everyone

The selection includes more than 15 lotteries, and LottoAgent is adding new games constantly. Major lotteries like MegaMillions and Australia Powerball are among the available ones. The number of available payment methods is even higher, so it shouldn't be a problem to find your preferred option.
Why Play with LottoAgent?
LottoAgent offers various promotions throughout the year. They vary from the first-ticket discount to a bonus for referring a friend.
Pros
A huge number of supported payment methods
Suitable for playing on the go
Tempting promotions and discounts
Cons
It could improve its selection of lotteries
3. Multilotto – The Biggest Selection of Lotteries

Multilotto welcomes new players with a generous 100% match bonus on the initial deposit. You'll love the impressive lottery selection and a long list of payment methods. Multilotto is great for playing on the go since it offers free smartphone apps.
Why Play with MultiLotto?
It offers more than 60 games from around the world, ranging from state to international lotteries.
Pros
A bonus of up to €50 on the initial deposit
Android and iOS mobile apps to play on the go
The provider informs you about all winnings
Cons
No phone support is available
4. TheLotter – Almost 20 Years of Tradition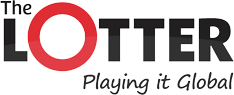 TheLotter has a long history, and players worldwide trust this brand. It offers over 35 lotteries from South America to Australia, including Brazil Mega Sena and Australia Saturday Lotto. If you have any questions, you can resolve them quickly by contacting customer support via live chat.
Why Play with TheLotter?
TheLotter has been around since 2002, and it has already paid more than $100 million to lucky winners.
Pros
A fast payout process
iOS and Android apps available
All the major lotteries included
Cons
Email support isn't the fastest out there
5. WinTrillions – Excellent for Syndicate Play


WinTrillions is attractive for those who want to play in syndicates since you can participate for as little as $1. Apart from over 15 lotteries, you can buy scratch cards and raffles. Each ticket purchased earns you loyalty points to redeem for discounts.
Why Play with WinTrillions?
WinTrillions offers promotions on different games every day. You can get up to a 10% discount when purchasing tickets.
Pros
Tempting options for syndicate play
A VIP program for loyal players
Multiple payment methods supported
Cons
No mobile apps are available
6. Lotto247 – The Best-Looking Lottery Site
Lotto247 was launched in 2004, so it has a long tradition. Although it has only around a dozen lotteries, all the major games are available. The website looks beautiful, and it has a responsive design, which means you can play on mobile phones and tablets.
Why Play with Lotto247?
Lotto247 features a clean layout and a user-friendly interface. It's suitable for beginners, and the overall design looks great.
Pros
You get a free Powerball ticket after the first purchase
More than 15 years of tradition
Reliable customer support
Cons
It could use more payment methods
7. Jackpot.com – More Than a Lottery Site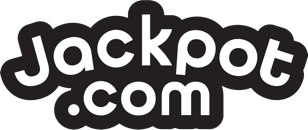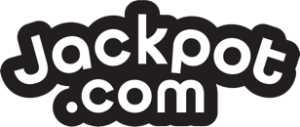 Jackpot.com features around 30 lottery games. You can also enjoy scratch cards, slots, and live casino games. Although there are no apps to download, the cross-platform compatibility is impressive. The platform offers an option to purchase tickets for future draws by using a subscription.
Why Play with Jackpot.com?
Indian players will receive a discount on their initial ticket purchase on the site.
Pros
A unique lottery game only available on this site
It also offers slots and casino games
Easy to deposit and withdraw
How We Rate the Best Lottery Sites for India
Our experts use seven different categories to rank the top lottery sites in India. These factors include:
Safety and security. Your personal and financial information must be safe, and the platform must have a relevant gaming license.
Game selection. How many lotteries are available, and are the most popular games included? Is syndicate play available?
Price. How much does it cost to purchase lottery tickets on that site? Are there any other fees?
Payment methods. What deposit and withdrawal options are available to Indian players?
User interface. Is it easy to use the website? Are the pages fast to load?
Cross-platform support. Can you play on the go with smartphones and other mobile devices?
Tips to Choose the Right Lottery Site in India
How to pick the lottery website that fits your preferences? Here are some tips that should be your priority when choosing lottery sites in India:
Availability. Is the desired vendor available in your location?
Licenses and safety. Does the provider have a gaming license that guarantees business transparency?
Website stability. If the platform works smoothly, that contributes to the overall user experience.
Your favorite games. Do you have a specific lottery you want to play? If yes, make sure it's available on the desired site.
Did you know you can follow us on Facebook? Don't forget to subscribe to receive the latest updates about the best online lotteries, bonuses, and other offers!
Lottery Laws in India
The lottery was illegal for a long time in India. It was only in 1967, with the initial Kerala lottery launch, when the lottery became legal again.
The country introduced the Lottery Act in 1998. It took 17 years, but states received permission to decide whether they wanted to legalize the lotto in 2015. Today, each of the 29 states can choose whether the lottery will be legal on its territory. The latest reports indicate that 13 out of 29 states legalized lotto. That includes Assam, Aruchanal Pradesh, Madhya Pradesh, Kerala, Goa, Nagaland, Mizoram, Meghalaya, Manipur, Maharashtra, West Bengal State, Sikkim, and Punjab.
It's also necessary that players are at least 18 years old to play the lottery. That is the legal age requirement for gaming in India.
Payment and Refund for Indian Lotteries
The variety of payment methods available in India is impressive. Here is a short overview of the options to use:
Direct bank transfers
Credit and debit cards
Electronic wallets (Neteller)
The exact payment methods depend on the website you select. Deposits are usually free, and withdrawals might come with a fee.
If you want to ask for refunds, you can do that in line with the lotto website's policies. Make sure to check when you are eligible for refunds before submitting a request.
Lottery winnings in India are subject to taxes. The current rate is 28%, and there's no tax refund option. That's because lotto winnings don't fall into relevant tax brackets. Check out our lottery tax guide for more information about the taxes.
Lotto Security Standards in India
India doesn't have a national gambling board. Each state is in charge of regulating games played on its territory. That's why many government lotteries in India have issues with fake tickets and sellers.
It's much safer to play online. Reliable lottery vendors acquire licenses from reputable international bodies, such as Curacao Gaming and Malta Gaming Authority. They also make sure to meet relevant security standards and ensure your personal and financial details and safe.
What Are the Online Lottery Betting Options in India?
Lottery betting is a different concept because you don't actually purchase lotto tickets. Instead, you wager on a specific outcome and get the odds from the provider. Most popular lottery betting sites are available in India. That allows you to choose a vendor based on your preferences. You can consider factors like games offered, available payment methods, minimum deposit required, etc.
Online Lottery in India: Syndicate VS. Bundle
These are two alternative methods to playing the lottery. If you choose lottery syndicates, you combine funds with other players in a joint prize pool. The total sum is used to purchase tickets, and any winnings are split equally (or as per syndicate agreement before the draw). Syndicates improve your odds of winning but often reduce the prize.
Bundles are an option to purchase tickets for multiple lotteries at once. If you buy a bundle, the lotto website is ready to offer a better price per ticket. This is convenient if you want to try multiple games since it allows you to pay less while buying more tickets.
Mobile Lottery Applications in India
A huge majority of online lottery sites have a responsive website design. That means the interface adapts to the device you are using. Thanks to that, you can enjoy visiting the site with your smartphone, tablet, or any other portable device.
A mobile lottery application is much better than a mobile version of the site. It offers a streamlined experience and faster loading times while on the go. Mobile apps are available for Android and iOS. They are free to download, but you'll need funds in your account to purchase tickets.
Conclusion
The best lottery website in India is LottoSmile. That's because it's a specialized platform for Indian players. It offers a welcome bonus and other benefits for users from this country.
If you are aiming for the best promotions and bonus offers, you can't go wrong with LottoAgent. Those who are looking for the most popular lottery games can't go wrong if choosing TheLotter. If you like playing on the go, Multilotto offers excellent apps for iOS and Android. Lotto247 is your best choice for online lotto draws. 
As you can see, there's a variety of excellent online lottery websites for Indian players. If you want to give the lotto a shot, the only remaining thing to do is to find your favorite and start playing!
Which lottery site is the best for Indian players? 
FAQ – Online Lottery in India