You pay taxes on your income, as well as property and sales taxes. But did you know that some countries also impose taxes on lottery winnings?
Tax rates depend on the lotto you choose to play. In this article, we are offering a detailed explanation of how to calculate your exact winnings after taxes. Here is what you should know about the fees you will pay in the United States and worldwide!
More Payout & Tax Calculators on Lottery 'n Go: 
How to Use the Lottery Tax Calculator
Forget about complicated tax calculations for your lottery winnings. Thanks to our simple tool, you only need to enter a couple of variables and check out your tax.
Here's a quick guide on how to use our lottery tax calculator:
Jackpot size – If you won a huge lottery prize, enter the exact sum here. You can enter any numeric value, making it easy to learn about different tax amounts for various sums.
Pick your state – This is the state where you purchased the ticket. While the federal tax is always the same, state tax rates vary. Therefore, you need to enter the correct info to get accurate tax data.
Click on Calculate Payout – It only takes a second for our tool to generate your taxes and payments. You'll see amounts for a lump sum and annuity options, including gross payout, tax rates, and net payout. This will give you a specific comparison between two payment choices and make it easier to pick the right option for you.
Taxes on Lottery Winnings in the US Explained
| Type of taxes | Tax rate |
| --- | --- |
| Federal taxes | 24%-37% |
| State taxes | 0% – 8.82% |
| Local taxes | 1%-5% |
Federal Taxes
Federal tax is applicable on the national level in the United States. Wherever you purchase the ticket for US Powerball or MegaMillions, you will have to pay the federal tax. The rate is set to 24%, which means that almost a fourth of your winning will go to the national government.
It is worth noting that the non-residents also need to pay a federal tax. The rate for non-residents is higher and set to 30%.
However, here is another perk for the residents. Although the initial rate is 24%, you need to report your income. If you end up in the top bracket, and that is often the case when jackpots are won, you might pay up to 37% on taxes. Consider hiring a tax expert to help you with paying taxes properly. They might be able to help you to find a way to qualify for deductions and not end up paying such large sums.
State Taxes
State taxes are another form of tax that lottery winners in the US can expect. These will be charged in the state where you purchase the ticket. The taxes vary significantly because some states don't impose taxes on players. Other states, however, can have rates up to 8.82%.
It is worth noting that six states do not even offer lotteries. The list includes Alabama, Utah, Nevada, Mississippi, Hawaii, and Alaska. Delaware and California do not impose taxes on players who purchase tickets. Several other states, including Wyoming, Washington, South Dakota, Texas, Tennessee, New Hampshire, and Florida don't apply an income tax on the state level.
New York is the state with the harshest approach to taxes. It will take 8.82% of the entire sum. Maryland is a close second with 8.75%, and the District of Columbia imposes an 8.5%.
Here is an overview of exact tax rates by state:
| State | Tax rate | State | Tax rate |
| --- | --- | --- | --- |
| New York | 8.82% | Nebraska | 5% |
| Maryland | 8.75% | Massachusetts | 5% |
| District of Columbia | 8.5% | Maine | 5% |
| Oregon | 8% | Louisiana | 5% |
| New Jersey | 8% | Kentucky | 5% |
| Wisconsin | 7.65% | Kansas | 5% |
| Minnesota | 7.25% | Iowa | 5% |
| South Carolina | 7% | Arizona | 5% |
| Arkansas | 7% | Illinois | 4.95% |
| Connecticut | 6.99% | Michigan | 4.25% |
| Idaho | 6.92% | Virginia | 4% |
| Montana | 6.9% | Oklahoma | 4% |
| West Virginia | 6.5% | Ohio | 4% |
| Vermont | 6% | Missouri | 4% |
| New Mexico | 6% | Colorado | 4% |
| Rhode Island | 5.99% | Indiana | 3.23% |
| Georgia | 5.75% | Pennsylvania | 3.07% |
| North Carolina | 5.5% | North Dakota | 2.9% |
Local taxes
Local taxes are the ones that your municipality or county might charge on the winnings. If you compare them to federal taxes, these rates are far more favorable. In most cases, they will be from 1% to no more than 5%. It varies on your exact location, so make sure to consult the local regulations.
Additionally, some state and local lotteries could have what is called a retailer fee. Although this is a rare case, the retailer could be entitled to a fee that would be deducted from your prize.
Taxes on Lottery Winnings in the World
If you are living outside the United States, you might be subject to taxes in your home country. There are two situations that could happen:
Winning in your home country – you are only subject to taxes in that country.
Winning in another country – if you are a winner from abroad, you are subject to taxes in the country that organizes the lottery, and your home country.
Here is an overview of taxes in various countries:
Country
Tax Rate
The United Kingdom
Tax-free
Australia
Tax-free
India
28% tax
Russia

10% tax on people who live 184 days a year in the country;

30% tax on people who live less than 184 days a year in the country

France
Tax-free
Canada
Tax-free
Germany
Tax-free
Italy

Local retailer fees on winnings from €100 to €500;

12% tax on winnings above €500

Brazil
13.8% taxes on all winnings
Japan
Tax-free
Chile
17% tax on all winnings
Colombia

Tax-free up to COP70,000;

20% tax above COP70,000

Poland

Tax-free up to PLN2,280;

10% tax above PLN2,280

Portugal
20% on winnings above €5,000
Romania

1% on winnings up to RON66,750;

16% tax + a flat RON667.50 on taxes from RON66,750 to RON445,000;

25% tax + a flat RON61,187.50 tax

Spain
20% on winnings over €40,000
Mexico
1% federal tax + state tax 1.65% – 7%
Ukraine
19.5% tax on all winnings
Peru
10% tax on all winnings
South Africa
Tax-free
Ireland
Tax-free
France
Tax-free
Austria
Tax-free
Lottery Winning Taxes for Germany
Germany is one of the largest countries in Europe in terms of population. The national government has a favorable look toward lottery winnings. If you win here, you won't have to pay a cent to the government. All players who qualify for winnings will keep 100% of those sums.
The most popular game in this country is undoubtedly Germany Lotto. A guaranteed jackpot fund and only 12 rollovers ensure plenty of excitement at each session.
Lottery Winning Taxes for the UK
The United Kingdom won't impose taxes on lucky lottery winners. That means whatever you win, it will be yours entirely. It is very convenient and ensures there is no need to bang your head on taxes. Instead, you can watch a lottery draw and look forward to winning. And the sum that you win is irrelevant for taxes. Whatever you win, you will have at your disposal in cash or a bank account.
Lottery Winning Taxes for Australia
If you happen to play Oz Lotto or another popular lottery game in Australia, check out the potential winnings. The jackpot has a guaranteed prize fund of AUD2,000,000. If you win it, the entire sum will be yours!
The only thing that could stop you from taking 100% of the sum is the tax in your home country. That is why you should check it if you are playing abroad.
Lottery Winning Taxes for India
The statistics indicate that India has one of the harshest taxes in the world. The latest changes to the lottery law imply that you will have to pay 28% on all winnings.
This is actually a favorable change toward the previous policy. India used to tax 30.9% plus additional income tax. Today, the tax rate is a little lower. Additionally, everything is simplified, which ensures that the citizens of this country have no problems when reporting their income.
Lottery Winning Taxes for Russia

Russia has a unique approach to taxing lottery winnings. If you spend most of the year in Russia (184 days), you are entitled to a favorable lottery tax of 10%. The same tax applies to all citizens of Russia.
However, if you don't spend most of the year (184 days) in this country, the tax rate will be harsh. You will have to pay 30% of your winnings to the national government.
Lottery Winning Taxes for France
The French government doesn't charge taxes on lottery games. That is something players from around the world welcome.
If you try the national France Lotto, you will be competing for a jackpot of at least €2 million. That is the guaranteed sum, and if you are lucky enough to win it, you get to take all the money home. However, make sure to consider taxes in your country if playing from abroad.
Lottery Winning Taxes for Canada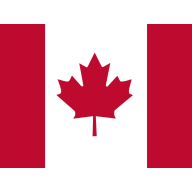 Did you win at a Canadian-based lottery? If the answer is yes, we have good news. You will take all your winnings home! This country doesn't charge taxes regardless of the sum that you win.
Canada has the national 6/49 Lotto, which offers a jackpot with a minimum guaranteed sum set at $5 million. The game offers one of the most favorable jackpot odds if you compare it to other national lotteries.
Lottery Winning Taxes for Italy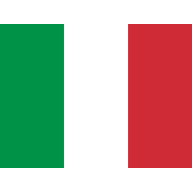 Italy has an interesting policy regarding lottery winnings. As long as the sum is below €500, you won't be charged a single cent. However, sums between €100 and €500 might be subject to a lottery retailer fee.
All winnings above €500 will be charged at a 12% rate. That is not the harshest rate in the world, but it is still rather unfavorable. If you feel like trying Italian lotteries, SuperEna lotto often offers very tempting jackpots.
Lottery Winning Taxes for Brazil
Brazil offers various lotto games, such as Quina and Mega Sena. They are all subject to lottery taxes because the national government charges 13.8% on all winnings. 
That puts Brazil among countries that are quite harsh when charging taxes. The country will take its portion regardless of the sum you win. And if you happen to win a large sum, a significant amount will be taxed at the source. What if your home country has applicable taxes, too? That means you can end up with a fifth or more of your winnings taken via taxes.
Taxes in Your Home Country
The approaches to lottery winning taxes largely vary from one country to another. You will find big countries that choose to tax modern rates. An example is Mexico, which has a 1% federal tax and a state tax that varies from 1.65% to 7%. Austria, Ireland, and South Africa are countries that stick to the tax-free policy.
Others, such as Spain, Poland, Colombia, and Portugal, take 20% of winnings above certain limits. Ukraine is pretty harsh with its policy since it takes 19.5% of all winnings.
What Are Your Payout Options When Winning the Lottery?
Depending on the lottery and the quantity of the prize, you might have two available payment options.
The first one is a lump sum cash payment. That method involves paying you the entire sum at once. Alternatively, you can choose annuities. These are usually yearly installments that allow you to spread the payment over several years or decades.
Make sure to check with your lottery provider which payment options are at your disposal.
Type of payment
Pros
Cons
Lump-sum cash payment

Getting all the money at once

Not having to wait until you receive future installments

The prize sum could be smaller compared to the sum paid in annuities

If you are not sensible about spending money, you could end up losing it

Annuities

Very convenient for money management

It prevents you from wasting money at once

Bigger prize sums than in lump sum payments

You don't get all the money at once

The cash value can drop significantly over time
What Are the Pros and Cons of Lump Sum Payments?
A lump-sum payment sounds tempting at first glance. Once you win a hefty sum, it is nice to see the entire amount in your bank account. To win such a huge prize, some people tend to rely on the lotto dominator, but before you do, you might want to check out if it's really worth it! The fact that you have that much money at your disposal is attractive to anyone. You can spend the cash as you see fit, and no one can stop you.
That is both an advantage and a drawback. Most people aren't used to that much cash at once and don't know how to control their spending. That might lead to spending all the money and going broke without even realizing it. Living in luxury, spending on friends, and traveling around the world is expensive. You can easily waste the entire sum without any long-term planning.
Additionally, lump-sum jackpots might be smaller than prizes paid in annuities. That is because lotteries calculate inflation rates and other details. That is why you could end with 20% less sum than what was specified in the promised jackpot.
What Are the Pros and Cons of Annuities?
Annuities involve paying the prize in installments. These could be monthly or yearly installments, but it is usually the latter. Depending on the game terms and conditions, the prize could be spread in several annuities or across several decades.
The biggest advantage of annuities is that you will receive a bigger prize sum in total. However, you will receive that sum in multiple installments. It means you won't have it available at once.
That could be a benefit if you are not wise at spending money. It could be a savings method and ensure that you have enough money in the long run. On the other hand, cash value could drop significantly over time. You never know what could go wrong, which is why you should carefully assess which method is better.
FAQs
Do I need to pay taxes to the state where I bought the ticket even if I don't live there?
That depends on the state, but most of them won't impose additional taxes. Maryland and Arizona are the only two states that will charge you even if you don't live there. All the other states and there are 43 of them, won't impose additional taxes. However, make sure to check with the state where you reside for tax details.
Is it possible to adjust the amount of tax the lottery withholds?
Unfortunately, this is not possible. Wherever you purchase the lottery tickets, you will be subject to applicable taxes in that state or country. The exact rules depend on the location, but no individual has the power of changing tax policies and laws.
Will winning the lottery influence my tax bracket?
Yes, it is possible that what you win in the lottery will influence your tax bracket. The top federal tax rate might increase from 22% to more than 35%. If you were in the top bracket before the prize, you could expect a 37% tax. Otherwise, the chances are that you can hope for a less significant increase.
How Is Lottery Lump Sum Calculated?
The lottery rules imply you get less than the advertised jackpot amount if you pick a lump sum payment. Most lotteries use total funding allocated to the jackpot when calculating this prize. That's roughly 61% of the advertised amount, but you get the entire sum immediately. You can also pick annuity payments, indicating you want to receive the total advertised sum, but in 30 yearly installments. Visit our detailed guide for lump sum VS annuity payments to learn more about the available payout options.
Do You Pay Taxes on Lump Sum Lottery Winnings?
If taxes apply to that lottery, they will be applied to lump-sum payments. The difference is the lottery will first calculate your lump sum gross payout, and you pay taxes on that sum. For example, if the lotto jackpot is $1 million and your lump sum prize is $610K, you only need to pay taxes on the latter amount.
If Win the Lottery, How Much Can You Give Away Tax-Free?
According to the latest laws, you can give someone up to $15K annually as a gift without having to pay taxes. That sum is calculated per person, so you can give up to $15K to as many people as you see fit.
Do Senior Citizens Have to Pay Taxes on Lottery Winnings?
Yes, all citizens are subject to all lottery taxes that exist in their current location. You can calculate the exact tax rates on your prize to discover how much money you'll actually receive.
Does Winning the Lottery Count as Income?
Yes, all net lottery winnings are ordinary taxable income. That means you'll need to pay federal income tax to the IRS. The exact rate depends on your tax bracket.
Are Lottery Winnings Taxed Twice?
Nobody will charge you the same tax twice for lottery winnings. However, lotto wins in the United States are subject to state and federal taxes, while some areas even have local taxes. These are all charges you have to pay before you walk away with the lottery income. Additionally, if you are a foreigner, you might need to pay taxes in your home state. If you transfer the money to that country, see if you need to report the income and pay tax.
Final Thoughts
No doubt, playing the lottery is exciting, and winning a hefty prize is exhilarating. There are some tips as well, which guide the players on how to win the lottery like using lottery apps & prediction tools, lottery dream numbers, and last but not least Lucky Number Calculator or just to measure the odds using a lottery odds calculator. The initial happiness starts to fade once you realize that applicable taxes will take away a portion of your prize. That is why you should get yourself familiar with tax rates before purchasing a ticket. It is the right method to enjoy the games while knowing the exact sum that you could be taking home!
Now that you know the lottery payout and tax for lottery winnings, you will be able to make the best decision when claiming your prize. Here are the top lotteries with the highest jackpots.
| Lottery | Odds | Starting Jackpot |
| --- | --- | --- |
| US Powerball | 1 in 292,201,338 | $20 million |
| Mega Millions | 1 in 302,575,350 | $20 million |
| Italy SuperEnalotto | 1 in 622,614,630 | €2 million |
| Euro Millions | 1 in 139,838,160 | €17 million |
| Euro Jackpot | 1 in 95,344,200 | €10 million |