Winning the lottery is a special feeling. You'll experience the adrenaline and a burst of happiness. And you have the right to be happy, especially if you win a large reward. The only remaining thing to do now is to claim your lottery prize.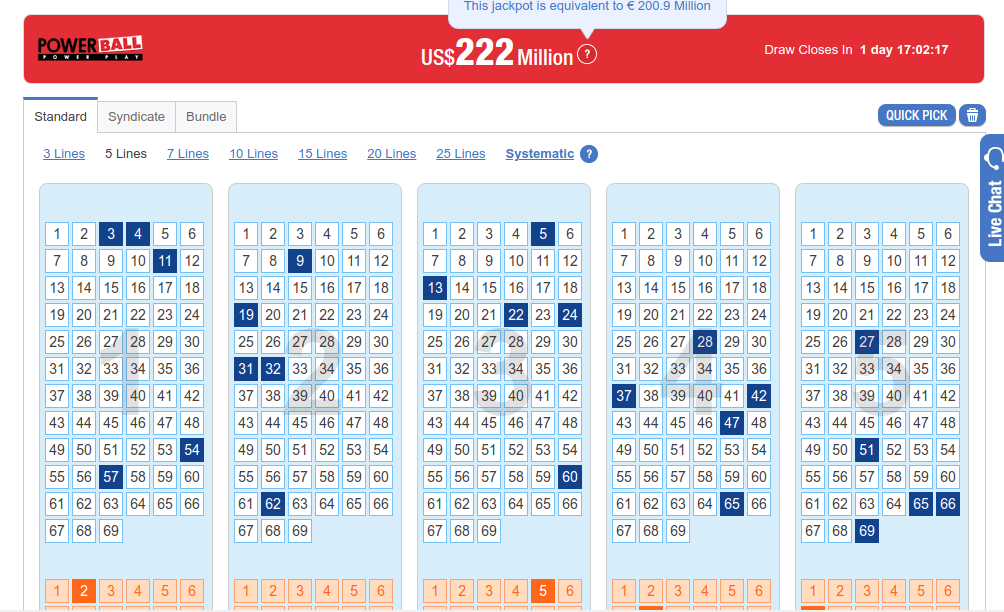 This guide focuses on explaining the reward claiming process. It covers physical tickets but also online lotteries. Here is what you should know to ensure everything goes smoothly, so you can enjoy your prize!
Quick-Step by Step Guide on Claiming Lottery Winnings
Check your ticket: Ensure you have a valid winning ticket. Do not throw away any tickets until you have claimed your winnings.
Sign the back of your ticket: Signing the back of your ticket will help to protect you in case your ticket is stolen or lost.
Check with lottery officials: Depending on where you are playing, there might be some restrictions on claiming lottery winnings. Check with the lottery officials in your area before you claim your winnings.
Choose how you want to receive your winnings: Lottery winnings can be paid in a lump sum or an annual payment over a period of years. Choose the option that best suits your needs.
Fill out the claim forms: Once you have chosen your method of payment, fill out the claim forms provided by the lottery officials. Make sure you fill out the forms correctly and include all the required information.
Submit your claim form: Submit your claim form to the lottery officials along with your ticket and any other necessary documents.
Wait for the claim to be processed: It can take up to two weeks for the claim to be processed. Once it has been approved, you will receive your winnings.
Enjoy your winnings: Spend your winnings wisely and use it to improve your life and the lives of those around you.
Lottery Claiming Options
The critical thing to underline is that the actual rules vary based on the lottery. For example, if you win a reward of up to $600 in MegaMillions or another US lottery, you can claim it at your local retailer. Higher sums require turning to district branches or the main lotto office. The sums can vary on the lotteries you play, but most games offer three claiming options.
Claim in Person
Small sums, usually up to $600, can be paid by a local retailer. You need to head to the retailer with your ticket and claim the reward.
If you win over $600 but less than $1 million, you need to head to the relevant district office. They can process your ticket and issue the reward.
But if you are the winner of a $1 million or higher prize, it's necessary to go to the Lottery Headquarters. If it's easier, you can claim the ticket in the district office, but they must forward it to headquarters, which prolongs the entire process. Heading to the lottery's main office is necessary if you want to use the annual payment option for your prize.
Claim by Drop-Off
The drop-off involves using an envelope and taking it to the lottery office. This is not necessary for prizes up to $600 since you claim them immediately at your local retailer.
For prizes between $600 and $1 million, take the envelope to the district office. The Lottery Headquarters is in charge of bigger sums, so it's best to drop the envelope there. You can leave it in the district office, but it will take a couple of days to forward it.
The actual processing time for your prize could be about two weeks, so be patient. You'll receive the winning check at the address specified on the form.
Claim by Mail
You can fill out the claim form and prepare the documentation to mail it to the lottery office. While you can deliver the paperwork to any district, Lottery Headquarters will need to process all prizes above $1 million.
Prize claiming by mail takes the longest. You should give it about 30-45 days to receive the reward. The lottery will send the check to the address mentioned in the form.
How to Claim an Online Prize
More players migrate to online lottery sites since the prize claiming process is simpler. For smaller rewards, the platform will automatically credit your account shortly after the draw.
Bigger prizes might take several days to process, and they might require identity verification. It involves sending proof of ID and other documents to the online lotto provider. If you win a grand prize, a lotto agent will contact you. They will help arrange all details, including you coming to the lotto office in person if necessary.
Lottery Claim Documentation
The common documents to claim lottery prizes include:
An application form that specifies details of who's claiming the prize
Proof of ID (passport, driver's license, ID card)
The winning ticket, preferably with your name signed on the back
Bank account details
Different lotteries have different rules. Therefore, the documents needed might vary from one game to another.
Expiring Lottery Tickets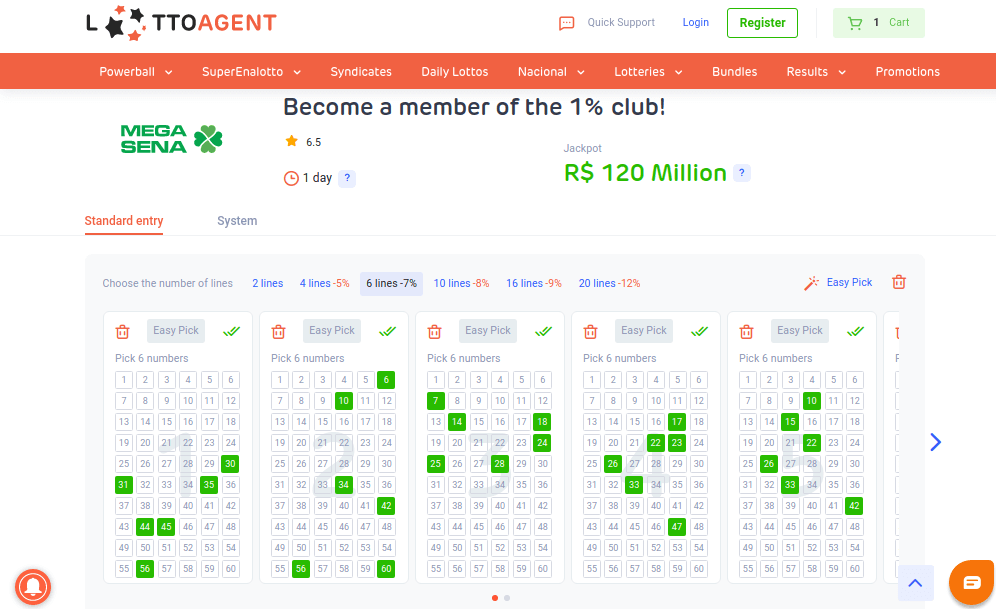 Each lottery has a limited timeframe for claiming the prizes, and all lottery tickets expire. Most lotto games will give you at least 90 days to claim your reward. For example, rules for Powerball prize claiming deadlines vary depending on the state. They can be only three months, but some state lotteries extend the deadline to an entire year from the drawing date.
Lottery Payment Options
You can get smaller prizes in cash. Some lotteries wire funds to your bank accounts and others issue a check. And if you win a grand reward (usually a jackpot), you can choose between lump sum and annuity payments.
The lump sum involves getting all prize money immediately. The trick is that many lotto providers specify they'll lower your reward if you go for a cash payment. As for annuities, you receive yearly installments over the next three decades. Read our lottery payout guide to learn more about the available options.
How Long to Claim Lottery Winnings
You can claim a lottery ticket as soon as the results become official. However, it's important to submit your application before the deadline expires. It can vary from 90 days to 12 months or longer.
Most winners decide to think about everything for a couple of days before claiming the reward. It gives you time to organize everything, such as finding the best lotto lawyers. And while not rushing to claim the prize is a wise move, make sure not to claim it too close to the deadline. You don't want to risk waiting for the last day and an unpredictable event occurring. It's best to submit the form when there is a month or two left before the deadline.
How to Claim Lottery Winnings without Being Identified
You can only remain anonymous after winning the lottery in 11 states. That's because transparency is important to the lotto providers, and it involves publicly revealing the winner's names. Anonymity provides peace of mind, so you might want to look for ways to keep it after winning the lottery. Establishing a trust could be the method of claiming the ticket without your name going out in public.
How to Claim Lottery Winnings in a Trust
Establishing trust and using it to claim the lottery prize is a wise move to protect your privacy. Many winners use this option for grand prizes. It takes a lot of paperwork, so you might need to hire a professional lawyer. It's necessary to prepare all documents and do everything by the book to avoid legal problems.
Each trust needs to have a trustee. It's a person who takes care of assets and handles payments as mentioned in the trust's paperwork. Professional financial managers are usually hired for this task. You also need a beneficiary – an individual or entity who gets the money as per instructions made when founding the trust.
How to Claim My Lottery Winnings in India?
India has 29 states, and 13 Indian-legalized playing government lottery. These are locations where you can buy physical lotto tickets legally.
You can also play online lottery in India, which allows visiting foreign-based platforms and playing lotto games from around the world.
As for claiming the prizes, most Indian lotteries will require filling out an application form. The form contains your personal info, and it's how you claim the prize.
You'll also need the following documents:
A document that confirms your identity, such as the Election ID Card, Driving License, etc.
A copy of your PAN card
Passport-sized images that a Notary should confirm
A copy of both ticket sides
The claiming application
The actual documents depend on the lottery. These rules apply to offline games, while things are a bit different with online lotteries. For example, Lotto India has agents that will contact you over the phone after winning the prize. They'll ask you for the documents to confirm your identity. Once you finish the process, the lottery will transfer the money to your account.
FAQs
What Happens If You Lose a Winning Lottery Ticket?
Make sure you sign the back of the lottery ticket and write your name on it. That way, if anyone tries to claim a large reward with that ticket, they might be stopped by the lottery. As for other options, you can lodge an appeal with the lotto, claiming you lost the ticket.
Can an Illegal Immigrant Claim a Lottery Prize?
Yes, an immigrant can collect a lottery win. However, that could bring them other legal problems, such as facing deportation.
Can a Corporation Claim a Lottery Prize?
Some lotteries allow you to claim the lottery prize with a trust or partnership. The rules vary, so it's best to check the available claiming options for your desired game.
Can You Claim a Lottery Prize Without a Ticket?
Tickets are your only proof of participating in the lottery. That means you can't claim a prize without them.
What Do You Need to Claim a Lottery Prize?
The documents necessary depend on the lottery. However, they usually include the ticket, proof of identity, and application form.