Buy Mega Sena Brazil Tickets Online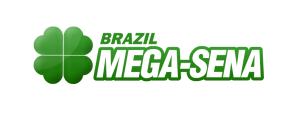 Mega Sena Review
According to the latest information, Brazil has a population of over 209 million. If we tell you that Mega Sena is the biggest lottery in this country, you can understand the size of the game. Jackpots can reach huge sums, and the lottery concept is unique. Check out our Mega Sena review to learn more about this game!

How to Buy Mega Sena Tickets Online
Purchasing lottery tickets for Mega Sena is simple and involves the following steps:
Head to the desired online lottery provider and make sure Mega Sena is among the available games.
Register to the site and add funds to your account.
Mark numbers on your tickets and complete the purchase.
The cost of a single ticket is €1.50, although it can vary depending on the provider you choose. You can pick the Supresinha option to generate numbers randomly, or use lottery strategies when purchasing your tickets.
How to Play Mega Sena Online
Mega Sena features a unique lottery formula that utilizes a 6/60 concept, but with two drums. The first drum contains numbers from 0 to 5, and the other drum features numbers from 0 to 9.
Here is how the drawing works. For example, the first drum draws the ball marked with "2," and the other a ball marked with "8." That means you should mark "28" on your tickets. The "00" combination replicates the number "60." If you want to win the jackpot, you need to guess all six numbers in a session.
How to Win at the Mega Sena Lottery
Large jackpots offered in this game sound nice, and one can't help but dream about winning them. The good news is that there are ways to improve your odds at becoming a winner at Mega Sena.
Here are some expert tips to use:
Check out the statistics – what are the most common numbers in this lottery? Are there any numbers that are overdue or haven't been drawn in a while? You can use information from previous draws to come up with the best possible combination.
Use the median value rule – Mega Sena uses a 6/60 concept, which means its median value is 30. That means the value of all numbers selected for the ticket divided by six should be as close to 30 as possible. It shows a maximum balance of the number composition.
Play regularly – what's the best way to win the lottery? The answer is to play it whenever you get the chance. That's why you should purchase tickets for Mega Sena regularly.
Odds of Winning Mega Sena
Mega Sena contains three prize tiers. The grand prize is the most tempting, and the odds of winning it are 1: 50,063,860. Those are worse chances than in Canadian Lotto 6/49, but also significantly better than in EuroJackpot.
Since Mega Sena is a large lottery, you should compare it to other big games. That brings us to the conclusion that the jackpot odds are acceptable. Here is an overview of the chances across all winning tiers:
| Prize Tier | Requirements | Odds of Winning |
| --- | --- | --- |
| #1 | 6 matched numbers | 1 : 50,063,860 |
| #2 | 5 | 1 : 154,518 |
| #3 | 4 | 1 : 2,332 |
When Is the Mega Sena Drawing?
The drawings for Mega Sena lotto are on Wednesdays and Saturdays at 8 PM local time (1 AM CET). They are a part of Momento da Sorte TV show.
What Time Can You Buy Brazil Mega Sena Tickets Until?
You have until 3 hours before the draw to buy your Brail Mega Sena tickets. The draw starts at 8:00 pm Brazil time. So lottery players who want to participate in the draw are expected to buy their tickets and make their entry into the draw before 5:00 pm. If you are playing online at a lottery provider's website, we recommend purchasing your ticket earlier to avoid late minute rush or disappointment.
Mega Sena Payout Chart
The jackpot for Mega Sena starts at BRL 2 Million, which is around €475.000. From that sum, the jackpot rolls over to the next round if no one wins it. In the next round, the grand prize receives 35% of the total prize fund.
The remaining two tiers receive 19% of the prize pool each. The rest goes into the special game fund. The special game occurs every five draws, and at the end of a year. Rewards in these sessions are larger than in normal drawings.
| Requirements | Prize |
| --- | --- |
| 6 matched numbers | Jackpot (minimum €475,000) |
| 5 | €12,458 |
| 4 | €176 |
The lottery will pay all awards as lump sums.
Mega Sena Taxes
The Brazilian government imposes taxes on sums won in Mega Sena and other lotteries. The tax is 13.8% at this moment. You won't find many lottery policies harsher than this, but the good news is that rewards are large. Players who purchase tickets abroad should also consider tax policies in their home country.
Mega Sena History
The story about Mega Sena begins in 1996. The game was founded by Caixa Economica Federal. It is one of the biggest banking institutions in Brazil, and it is still running this game today.
Due to the tempting jackpot, it didn't take long for Mega Sena to become popular. It is worth noting that the bank diverts unclaimed prizes and a portion of purchased ticket funds to education and sports.
Biggest Mega Sena Jackpots in The History
The latest decade was promising for all participants in Mega Sena. Two of the biggest three prizes were given in the last ten years.
The largest jackpot ever won was in 2014 when a lucky player got a jackpot of BRL 263.2 million (approximately €62.6 million). The second biggest prize was "only" BRL 205 million (€48.8 million), and it came a year later. The third-largest winner won BRL 145 million (€34.5 million) in 2009.
Mega Sena FAQ's
How to Play Mega Sena from Outside Brazil? Is It Legal?
If you are a foreign resident or playing from abroad, you should know it is legal to play Mega Sena. Purchasing tickets online is the best option for playing from outside Brazil.
What Are The 7 Most Common Numbers in The Mega Sena?
The most frequently drawn number in Mega Sena is 53, which was pulled out of the drum 258 times. Other most common numbers include 10, 5, 23, 4, 42, and 33.
What is the deadline for buying Mega Sena tickets before the drawing?
According to the information available online, you can purchase tickets on the day on the draw until 4 PM BRT (9 PM CET).
Mega Sena– Is It Worth Playing?
Mega Sena is a lottery that stands out with several distinctive features. First, its drawing concept is unique since it utilizes a 6/60 formula, but with two drums. You can also win huge jackpots, although the game features only three prize tiers. You might even want to have a look at the tips on how to win the lottery to further improve your chances of winning. Overall, it is an exciting lottery that you should try, especially if you are aiming for big rewards!