BUY OFFICIAL LOTTERY TICKETS ONLINE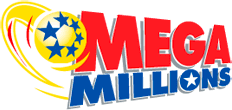 Play from anywhere in the world * 100% commission-free wins * Satisfaction guaranteed or your money back
How to Buy Lottery Tickets Online for Worldwide Lotteries
Welcome to Lottery 'n Go, the only place you will ever need for playing lotto online! We cover an extensive selection of worldwide lotteries and deliver visitors an easy way to purchase lottery tickets.
Whether you are an experienced lottery player or a beginner only entering the gaming world, you are in the right place. Here is what you should know about online lottery tickets and how to play this game!
SHORT IN TIME? Upcoming Jackpots
Why Would You Play the Lottery?
Have you ever wondered why people play the lottery? We gathered some reasons why players are attracted to lotto games, and here they are:
4 Steps to Buying Online Lottery Tickets
Step 1: Choose Your Lottery
The best online lottery sites have hundreds of lotteries available from all around the world. The process starts by choosing a lottery that suits your style. You can go with a simple one-drum lottery with a familiar concept, or choose a multi-drum game with additional draws and multipliers.
The great thing about online lottery tickets is that you are not limited by your country of residence. You can purchase tickets for games organized in the other part of the world, and still enjoy the chance of winning prizes!
Step 2: Get Your Tickets
Once you select the desired lottery, you can pick the specifics of your tickets. Each lotto requires picking a specific set of numbers or letting the software to select them randomly. Don't forget to take a look at the available additional sessions and other perks offered by that particular game.
After you pick the desired number of tickets and other specifics, the only thing remaining is to confirm the transaction. You will need to have funds in your account with that provider before finalizing the purchase. Once you click Confirm, you will get a message that you purchased the tickets successfully.
Step 3: Wait for the Draw
Take a look at the schedule and find out when the next drawing session is. You will get a scanned ticket, which will be stored in your account so that you can't lose it. Write down the numbers and wait for the draw. While you are waiting, you can consider other cool games and purchase more lottery tickets. You can always visit this page to see the latest results.<
Step 4: Claim Your Winnings!
Here is the great thing about playing the lottery online – your rewards will be commission-free. Taxes are still applicable, but the internet gaming vendor won't take a single cent from your prizes.
Smaller prizes will be paid directly into your account. If you win a large reward, you might need to confirm your identity. The lottery vendor will inform you if you should personally visit the lotto's headquarters to claim the prize, but that only happens in case of jackpots and other big wins.
Things to Know When Buying Lottery Tickets
Yes, purchasing lottery tickets is easy. Apart from the basic tickets, you might find additional features and options during the process.
Where Can I Buy Lottery Tickets Online?
You can purchase a ticket for a specific lottery via its operator's website. The alternative is visiting a licensed internet lottery vendor. These sites gather the most popular worldwide lotteries in a single place. That allows you to use a single account to play dozens of different games. That increases the fun and gives you more chances of winning!
It is not easy to pick a reliable lottery vendor. That is why we selected the top three choices and listed them below!
The Lotter is not only our favorite but also the top destination of thousands of lottery players from around the world. The website is available in 14 different languages and offers more than 35 lotteries. According to the statistics on the site, The Lottery paid almost $100 million to its players so far!
Users can choose from multiple deposit and withdrawal methods, and the process of purchasing tickets is simple. If you want to play on the go, you can use free iOS and Android apps.
LottoAgent chooses the lotteries to include on their website carefully. All the popular games are there, including transnational European and multi-jurisdictional US lotteries. You can pick from five languages on the platform. Although the app is only available for Android, the website is mobile-friendly.
Players can pick from 15 payment methods at the LottoAgent. The entire interface is easy to use, and beginners shouldn't have a problem getting used to the site.
WinTrillions is an excellent place if you want to play millionaire raffles and lottery syndicates. The syndicate play combos offer tempting mixes that could land attractive prizes. The website made sure to attract players with special promotions and daily deals.
As for the basic lottery playing, you can choose from over 15 games, and the platform will keep adding new ones in the future. The website is mobile-friendly, and customer support is available around the clock.
Best Online Lottery Tickets to Buy for $1 or Less
When you can choose between dozens of various lotteries, it is essential not to rush. You can find the best online lottery to play by analyzing the specifics of each game. The price of lottery tickets is one of the factors to analyze in the process.
Some players prefer to keep their expenses low. That might be suitable for newbies, as well as those who like keeping things casual. That is why we selected games with lottery tickets that cost under $1.
Why you should play it: The most affordable ticket price on the web.
Ukraine is famous for offering lotteries with budget-friendly prices, and the price of Megalot is also under $0.50. The reason why we picket Megalot is that it offers a jackpot that starts at UAH1,000,000, which is more than €34,000.
Megalot also has an exciting concept with two drums, including a Megaball that participates in four out of the right prize tiers. The two weekly draws give you more chances to win, and the unlimited rollover feature keeps the jackpot growing if no one wins it.
Why you should play it: Everyday drawings keep things interesting.
A daily drawing session means that Poland Mini Lotto offers a chance to win every day. The simple 5/42 concept and three prize tiers ensure that the game is easy to understand and perfect for beginners.
The jackpot isn't guaranteed, but 50% of the prize fund goes into the grand reward pool. You can also try your luck in the standard Poland Lotto, but its drawings are only three times per week.
Why you should play it: A long tradition and frequent drawings.
Brazil Quina offers an attractive ticket price of the only BRL2, which is approximately $0.43. For the price, you enter the draw that has a guaranteed jackpot of BRL500,000, which is more than $95,000.
Quina offers four prize tiers and six weekly draws. Rollover jackpots allow the sums to increase and reach more attractive amounts. The drawing concept is simple, with a single drum and 80 balls participating in each session. Guessing all five drawn balls correctly is necessary to win the jackpot.
Why you should play it: A large guaranteed jackpot fund.
If you consider that the price of the basic Melate ticket is only 15 Mexican pesos (around $0.70), you realize that the jackpot of 30,000,000 Pesos (approximately $1.2 million) sounds excellent. You need to guess six out of 56 numbers to win it, and you have two opportunities every week to do that.
Mexican Melate offers decent overall winning odds, and you can also purchase tickets for two additional games. Those "rematches" cost only 15 pesos together, which makes this the most affordable lottery with additional drawings.
Why you should play it: Favorable jackpot winning odds.
Many lotteries have the basic ticket price set at $1, including but not limited to New York Take 5 and Texas Two-Step. The unique thing about Cash Five lies in the favorable jackpot winning odds, which lie at 1:324,632.
It is a shame that the jackpot doesn't have a rollover function, but $25,000 still sounds excellent. That is especially true since this prize is offered six times per week. All you need to do to win it is to guess all five numbers drawn out of a 35-number drum correctly.
Best Lottery Tickets With Highest Jackpots
Are lottery tickets for massive and life-changing jackpots expensive?
That is not necessarily true since these games offer relatively similar prices. On top of that, it sounds great if you can win over $50 (or even $500) million for only a couple of dollars invested.
| | Lottery | Ticket Price | Jackpot Odds | Current Jackpot | |
| --- | --- | --- | --- | --- | --- |
| | US Powerball | $2 | 1:292,201,338 | US$ 87 Million | |
| | US MegaMillions | $2 | 1:302,575,350 | US$ 91 Million | |
| | Australia Saturday Lotto | $1.45 | 1:8,145,060 | AU$ 4 Million | |
| | EuroMillions | €2.5 ($3) | 1:139,838,160 | € 26 Million | |
| | Italy SuperEnalotto | €1 ($1.2) | 1:622,614,630 | € 13.3 Million | |
Is It Legal to Buy Lottery Tickets Online?
The legality of everything you do depends on the laws of your country. The good news is that most countries in the world allow playing lottery online, and don't restrict their residents when it comes to purchasing tickets.
The next thing to confirm is that online lottery vendors are doing legit business. As long as you pick a legitimate seller and your local laws allow it, purchasing lottery tickets over the internet is perfectly legal.
Most lotteries allow non-residents to participate. Players from around the world can enjoy dozens of state, national, and transnational lotteries legally.
It doesn't matter if you are a resident of that country or not. Decades ago, tourists went to other countries to purchase lottery tickets. Today, the internet made that available without leaving the comfort of your home.
What States Allow You to Buy Lottery Tickets Online?
The United States has specific laws regarding purchasing tickets directly from providers. For example, even though MegaMillions is available in over 40 states, only six of them allow buying tickets online. Those include North Dakota, North Carolina, Michigan, Kentucky, Illinois, and Georgia. Virginia, New York, and New Hampshire allow online lottery subscriptions.
These states allow playing lottery online at the moment:
Pennsylvania
New Hampshire
Minnesota
Michigan
Illinois
Kentucky
Georgia
Please note that this means that a sale cannot occur between two states. However, if you go to another state and purchase a ticket there, that is perfectly legit.
What States Allow You to Buy Lottery Tickets Online?
Online lottery is legal in most parts of the world. That being said, regulations might vary from one state to another in the United States. We recommend consulting the local law in your current location. If it allows playing lottery online, you can pick the desired game and purchase tickets today. For you, there should be no limitations when choosing the lottery to participate in, and try your luck in winning prizes.
Is It Safe to Buy Lottery Tickets Online?
Yes, purchasing lottery tickets over the internet is perfectly safe. After all, it is not any different from other online transactions. The only thing to ensure is that you pick a reliable internet lottery vendor. You want a site that is reputable and has a long tradition. Make sure that you read terms and conditions and confirm the site complies with the latest regulations and applies security measures.
12 FAQs About How to Buy Lottery Tickets Online
Can I play the lottery on my phone?
Yes, many online lotto providers have a mobile-friendly interface. You can head to their website and purchase tickets over a mobile phone. Some platforms even offer free apps for iOS and Android to simplify the process.
Is there an app to buy lottery tickets?
Some operators offer free mobile apps you can download to purchase lottery tickets. It is an easy way to buy tickets for your favorite games on the go. That might be convenient when the deadline for the upcoming session is close, and you want to participate in the draw.
Has anyone won the lottery playing online?
Yes, people are winning playing lottery online all the time! That includes claiming both small and large prizes. It is quite common that even the biggest rewards, including jackpots, are won by playing online.
Is it better to play the lottery online?
The lottery rules are the same for all players. However, many say that purchasing lotto tickets is easier online. That is because you don't have to leave home, and you have a long list of lotteries available to play.
Is it legal to buy lottery tickets online through a proxy?
Make sure to double-check the rules of the platform and the legislations of your state and country at the moment. If you win a big prize, you might need to prove your identity when claiming it, which might potentially cause problems.
Is it legal to sell lottery tickets online?
Yes, if you are a legitimate online lottery ticket provider. These operators make sure to follow the laws and regulations applicable to them. That makes it legal for them to do the business of selling lottery tickets.
Can you buy from official lottery operators?
Some operators allow you to purchase lottery tickets directly on their website. The limitation is that you can only buy those lottery tickets, or participate in other games offered by that provider. But if you choose online lotto vendors, you can purchase tickets for various lotteries designed by companies from different countries.
How much do online lottery tickets cost?
An online lottery ticket could cost anywhere from $0.30 to $5 or more. The average ticket prices are usually from $1 to $3 per line.
How many lottery tickets can you buy at one time?
For most games, you have limitations on how many lines you can play per ticket. The restrictions for the number of lottery tickets you can buy at a time don't exist (or is set at a large number of tickets), as long as you have sufficient funds in your account to purchase them.
When can I buy lotto tickets online? and until what time can you buy a lottery ticket?
Always stick to reputable online lotto vendors for buying slips for your favorite games. The deadline for each game might be different, but it is usually placed to 15-60 minutes before the draw starts.
What payment methods can I use to buy lottery tickets online?
Payment methods depend on the vendor and your location. The most common payment methods include credit and debit cards, Skrill and other e-wallets, and pre-paid card vouchers.
How much tax do you pay on a 10000$ lottery ticket?
The tax depends on the location. If you play in a country without an applicable lottery tax, you get to take the entire sum home. A country with a flat tax rate of 10% would charge you $1,000 on a winning $10,000 lottery ticket. In the US, you are subject to local, state, and federal taxes. Check out this lottery payout and tax calculator to determine your exact winnings.