It's a privilege and an amazing feeling to win a grand lottery prize. Whether it's a lotto jackpot or the main reward in scratch-offs, you must be happy and proud. While you should enjoy your prize, it's important to be responsible. That's why you'll need the best lottery lawyer you can find.
Our detailed guide describes everything you should know about lotto attorneys. We start with reasons to hire them and when you need them and proceed with factors to consider when choosing a lawyer. You'll even find recommendations on top experts and tips from experienced attorneys!
Why It's Crucial for Lottery Winners to Hire a Lawyer
What are the main advantages of hiring a lawyer as a lottery winner? Here is an overview of the reasons why you need an attorney:
Do everything by the book – For starters, you'll have to pay taxes. Attorneys can help you to handle the paperwork properly. They'll also ensure you comply with other relevant laws in the process.
Identity and privacy protection – A reliable lawyer will try to work out a way for you to stay as anonymous as possible. The laws vary from one state to another, but if there are any legal tricks, attorneys will help you to find them.
Keep as much of the money as you can – A lawyer knows the regulations inside and out. That means they'll know what to do to ensure as much of the jackpot as possible remains in your wallet.
Manage your wealth – Some lawyers are experts in investments and asset management. They can help to protect your wealth and even increase it.
Legal counseling – You never know when a problem might occur. If someone sues you or anything else goes wrong, having a law expert by your side is crucial.
Factors That Reveal You Need a Lottery Lawyer
Here are some signs that tell you that you should hire a lotto attorney:
You are unsure about the paperwork required to claim the prize.
You don't know how to pay taxes for your lottery win.
You want to stay anonymous when claiming the prize, but unsure if that's possible.
You don't know what to do with the money and could use suggestions from a professional.
If you feel unsure about anything related to your lottery win, it's better to have a professional in your corner. They can use their knowledge and skills to suggest what the best action to take is!
What Lawyer Types Should Lottery Winners Hire?
The primary requirement is that you get a skillful and experienced attorney. Even if he's your friend, you shouldn't trust a lawyer with no reputable clients in their portfolio.
Here are the common areas of specialization for lottery lawyers:
Tax experts. You'll need to pay different taxes after winning the jackpot. A lawyer can help you to do everything properly. Our lottery tax calculator can educate you on various taxes applicable to lottery winners.
Asset protection. These are experts in protecting their clients' wealth. Since you are about to become rich, they can help you to manage those funds.
Trust and estate attorneys. Many lotto winners suggest that you establish a trust to claim your win. It's an excellent way to protect your identity.
Factors to Consider When Choosing a Lottery Lawyer
The process of hiring a lotto lawyer isn't different to hiring an attorney in any other area. Investing some time and effort in finding a suitable expert is vital for your future. Check out the factors to consider during the selection process!
Price
The first thing to note is that lotto lawyers aren't cheap. If you are a jackpot winner, you are dealing with huge sums of money. That's sensitive work, which means attorneys have a big responsibility. It's their task to ensure everything is by the book and meets the relevant regulations.
You have two ways of paying your lawyer. The first one is to agree on a specific hourly rate or fixed fee for specific services. An alternative is to give them a portion of your winnings. The latter isn't a smart move as it often indicates the lawyer is greedy. An honest expert will charge for their services as you go. That also guarantees they'll be more dedicated to doing good work. As always, a higher price doesn't mean the lawyer is better. You should consider other factors to make an informed decision.
Experience
It always helps for the lawyer to have experience in a specific area. That's why you should aim for attorneys that already dealt with lottery winners and the entire gaming industry. They will know the financial pitfalls and best moves to avoid them. These experts can also use their experience to ensure you manage your winnings properly.
If they don't have experience with lottery wins, check if they worked with high-profile clients. You can also go with a skillful lawyer knowledgeable in dealing with large money sums.
Background and References
It always helps to do some research before partnering up with a lawyer. Do you know anyone who used the services of that attorney? Don't hesitate to ask them for a detailed impression. You can also visit social networks and professional review websites. You can find feedback from previous clients here. If there are predominantly positive impressions, that indicates the lawyer is reliable.
Clean Disciplinary Record
You need a lawyer to help you deal with all the legal factors of your lottery win. That's why you don't want law experts who have law problems themselves. It's easy to look for a disciplinary record in online databases. If the desired lawyer had any problems with the law, you'd immediately know about it. All that can be relevant because you want someone who's clean and has no legal issues.
Personality
The previous factors were all analytical, but this one is subjective. Ultimately, you should trust your gut and the impression the lawyer made. The first meeting is often free, and you can even pull up some conclusions from emails and phone conversations.
You want a lawyer who matches your personality and someone willing to dedicate time and effort to your requirements. Perhaps you need someone with a gentle approach? Do you prefer someone more direct who'll stop you from making poor judgments? It depends on your expectations, so don't hesitate to choose accordingly.
The Best Attorneys and Lawyers Who Specialize in Lottery Winnings
If you don't already have an expert in mind, how about letting us suggest lawyers that specialize in lottery winnings? Check out these attorneys and pick your favorite!
28/04/2022: We removed Jason Kurland from the list after we got an email with the 'bad news'. You can read more
here
.
Kurt Panouses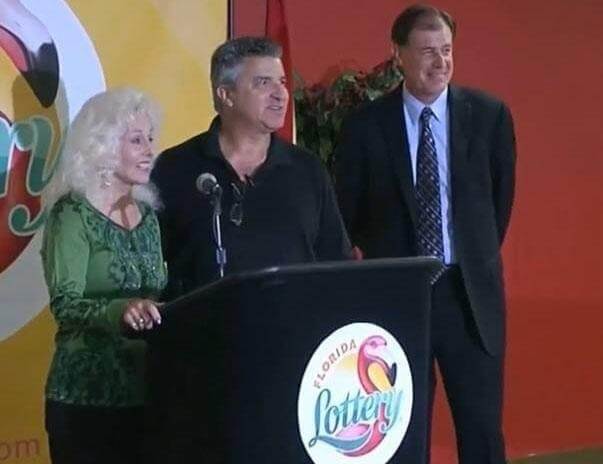 Source: Panouses Law Group
Panouses has an entire office ready to help lottery winners. This lawyer has more than three decades of experience in various fields. Over time, he helped clients in various areas, which makes him a reliable choice.
The list of clients Panouses helped is long, but the most famous one is Maureen Smith. She and her partner David Kaltschmidt split the largest Powerball jackpot ever with two other winners. Panouses assisted with creating a trust and claiming the prize. The reports indicate the couple is living a happy and peaceful life. That means this lawyer did their job right.
Walt Blenner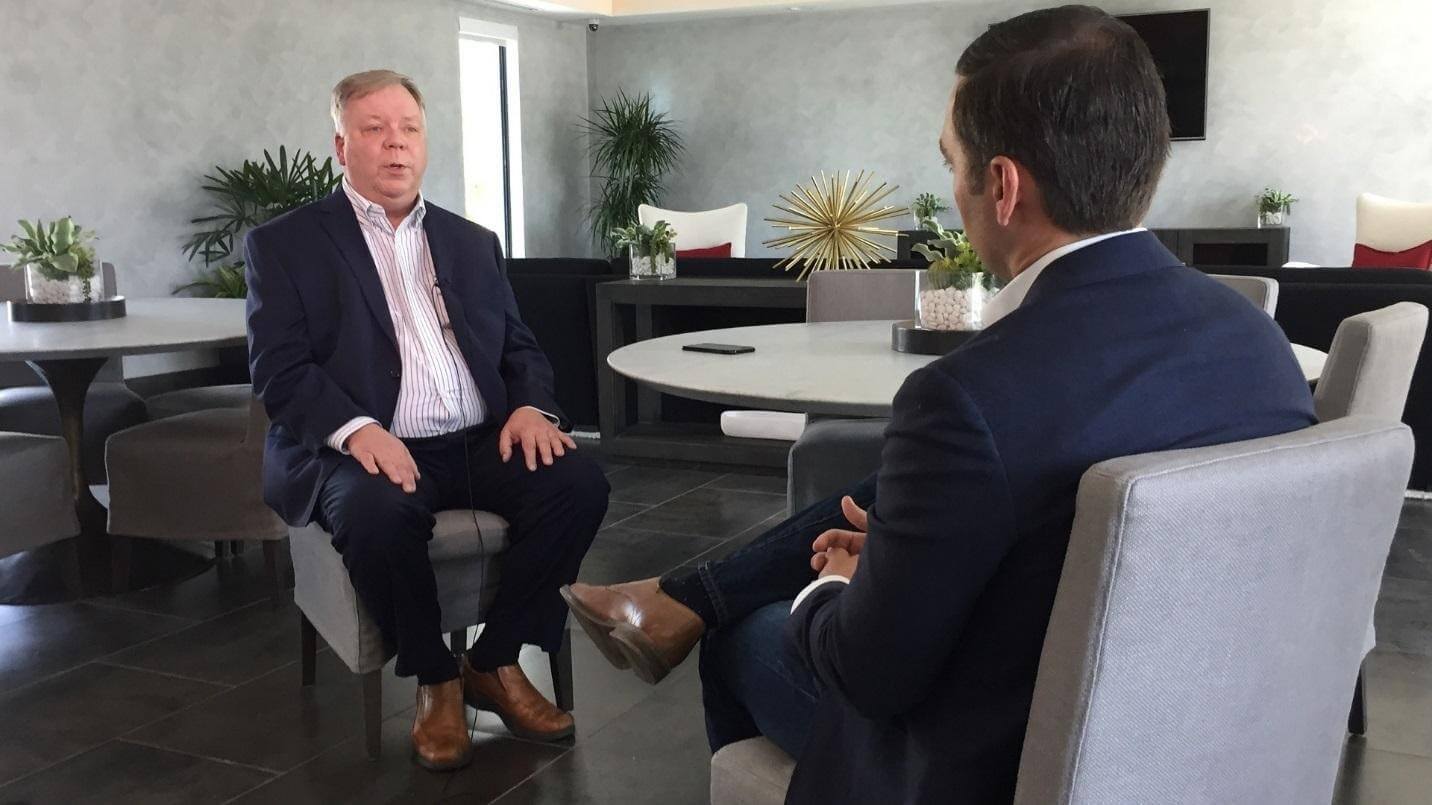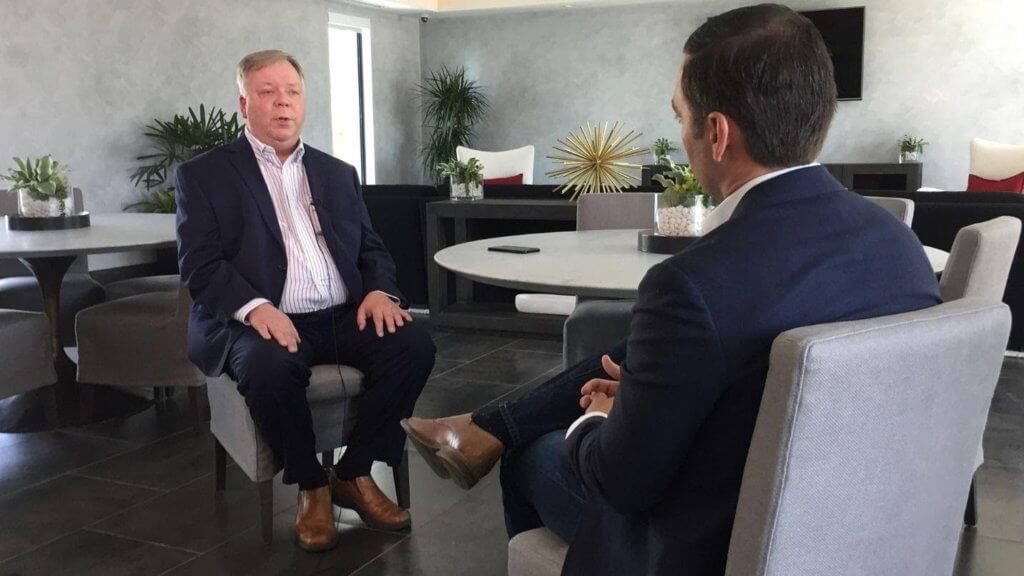 Source: WFLA
Blenner focused on personal injury and estate planning cases for most of his career. As time passed, he realized he could help lottery winners. Blenner started sharing useful information on his site, as well as offering phone consultations to lottery players.
His most famous client is Shane Missler. The young man won a huge MegaMillions grand prize of over $450 million. He revealed his name publicly and wanted to do good for the community. Unfortunately, other people started posing as Shane on social media to scam others and rob them of their money. Missler realized he needed a lawyer, and Blenner helped him. Today, there's no new info about this lotto winner, which indicates the attorney did a good job protecting him.
Willis Law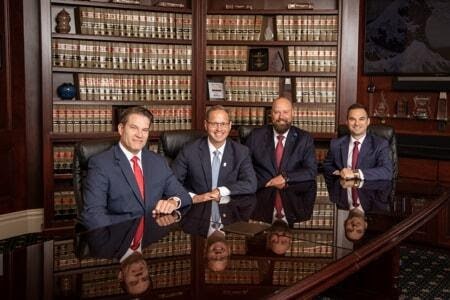 Source: Willis Law
💡Do you have any recommendation about more lawyers? Contact us!
This is another attorney group that could help players after winning large lottery sums. Willis Law specializes in asset protection, and they work with wealthy people who have an admirable net worth. Their experience with high-profile clients is why you should consider them. They can navigate you throughout the winning process but also assist in deciding on your future steps. Those could include savings, investments, and other money management tactics.
How to Hire a Lottery Lawyer?
Do you want to hire a professional lotto attorney? Here are the steps to take when partnering with an expert:
Identify potential options. You begin by listing the available lottery lawyers in your area.
Researching them online and offline. You can visit their websites, social media or talk with previous clients if you know them.
Send emails or call the offices you selected. At this point, you should narrow down the selection to 2-3 options. Send them emails with information about their prices and arrange a meeting if possible.
Meet or talk over the phone. It helps to have at least one meeting before deciding on a particular lawyer. That will confirm your personalities match and ensure you made the right choice.
Hire the desired attorney. It's now time to sign with the desired expert.
Lottery Lawyer Fees
The cost can vary significantly, but the services of an expert can be expensive. That means you might need to pay around $100-$150K in the first 12 months of using the attorney's services. The good news is that you will cover all the basics during that time. That implies you'll only need them occasionally later, and that will lower the fees as time passes.
The reason why lotto lawyers cost so much is that their services are worthy of that price. They handle large sums and sensitive legal work. If you do something wrong, you could end up paying fines bigger than that or even going to jail. That's not something you want to risk!
What Lottery Lawyers Do for Jackpot Winners
What services can you expect from a professional attorney? Here are some situations when you could benefit from a lawyer:
Claim the prize effortlessly. Your lawyer should analyze the reward claiming process to make it simple for you. That ensures there won't be any problems in receiving your prize.
Suggesting the best payout option. Some lotteries offer yearly and lump-sum payments. A lawyer will point out the advantages of each and even suggest the best option for you.
Staying anonymous. A skillful attorney can help to maximize your anonymity after a lottery win. They can also assist in protecting your privacy if anyone tries to violate it.
A reliable advisor. You'll often find that lawyers have teams working for them. Those are all your advisors for wealth management. If you need professional advice, it's much better to turn to an expert.
Dealing with potential lawsuits. You might be surprised how often lottery winners get sued. Although it's mostly without valid reasons, you still need a reliable lawyer in your corner.
5 Tips from a Lawyer in Case You Win the Lottery
We consulted a professional lawyer and asked him for a couple of tips he would give to lottery winners. Here is what he says you should do:
Find your ticket and sign it immediately. The ticket's backside is the place where you should add your email, contact phone, and address. That's how you claim ticket ownership. Make sure to find the ticket and do that right away.
Put the ticket in a safe place. You don't want to risk someone stealing it or even spilling something on it. The best place is a fireproof and waterproof location. Don't hesitate to put it in a safe if you have one in your house.
Lay low and avoid celebrating. It's best not to tell anyone. If absolutely necessary, share your joy with a person or two, but try to lay low. The less attention you attract, the better.
Think about how to claim the prize. It's better if you can stay anonymous. A convenient alternative can be to open trust and claim the reward as a business.
Don't think you can avoid the law. You have to pay taxes and comply with other relevant laws. Otherwise, you could end up having huge problems.
FAQs About Lottery Lawyers
When Is the Best Time to Hire a Lottery Lawyer?
You want to hire an expert after you win the prize, but before claiming it. That's essential because an attorney can ensure the claiming process goes smoothly.
How Long Should You Keep Using the Lottery Lawyer's Services?
The experts recommend using the attorney's services for at least a year from claiming the prize. From there, you can continue your partnership, especially if the lawyer helps you with wealth management.
Can a Lottery Lawyer Help You to Avoid Taxes?
No, tax evasion is a crime that comes with serious fines and a potential prison sentence. The lawyer will ensure you pay all the applicable taxes on time. That way, you ensure you meet all the regulations and do everything by the book.
Final Thoughts
If you own the lottery, it's crucial to be smart about it. That includes hiring a lotto lawyer to be on your side. They can guide you throughout the prize claiming process but also help with managing your funds. An attorney ensures you stay out of legal problems. Even if some issues happen, they will do their best to find a solution. Since you'll be dealing with huge sums of money, it's imperative to have a law professional by your side. That's why you shouldn't think twice – go ahead and hire a lotto lawyer as soon as possible!