Maureen Smith and David Kaltschmidt
Staying Low-Key After Lottery Win
We often read how winning the lottery affected people negatively. Some winners even ruined their lives and went broke after several years. That's why it's always refreshing to read an "ordinary" story about winning the lotto.
The best example that money doesn't always have to change people includes Maureen Smith and David Kaltschmidt. Here is their story and what they did with the whooping lottery prize won in 2016!
Who Are Maureen Smith and David Kaltschmidt?
According to the details revealed to the press, Maureen and David had lived in Long Island, New York. The Central Islip was their residence until 1991, which is when they decided to move to Florida. They picked the sunny and peaceful Melbourne Beach, which they found perfect for family life.
It's worth noting that Maureen and David have now been married for 40 years. They've celebrated the special anniversary in 2020, and the lottery win that occurred three years ago gave them another reason to celebrate.
How Much Did They Win?
Source: CBS New York
Maureen Smith and David Kaltschmidt won $528.8 million in US Powerball in January 2016. That's the sum you could see printed out on their check the lottery photographed them with for marketing purposes.
However, it's worth noting that the sum was only valid if they pick 30 yearly installments. If they wanted a lump-sum payment, the lottery used a formula to even out the value to $327.8 million. That's still a whopping sum, and even after they paid the federal tax, Maureen and David took home $245.5 million. it's a generous amount that many can dream of, and these two had that dream turned into reality.
Which Numbers Did They Play to Win the Jackpot?
If you take a look at lottery strategies, you'll find various approaches to playing the lotto. It's normal that we have different playing styles, but for Maureen Smith, consistency has been the key. She and David played the same numbers for over 30 years. That means they've been purchasing tickets with the same combination for more than three decades. In 2016, it finally paid off with sharing the biggest jackpot in the game's history.
What Did Maureen and David Do After Winning the Money?
These are smart people with plenty of life experience, and they knew they had to handle the win carefully. You won't find many lottery winners with such a sensible approach after their victory.
The first call Maureen and David made was to a lawyer. They gathered a team of attorneys who advised them to keep the win a secret from everyone. The local laws require them to reveal the names publicly, but they hid the news from everyone before the evening of the announcement.
David didn't take that so well. The thought that he has millions of dollars affected his sleep at night. He was thinking too much and lost over ten pounds from the stress.
How Did Maureen and David Want to Handle the Money?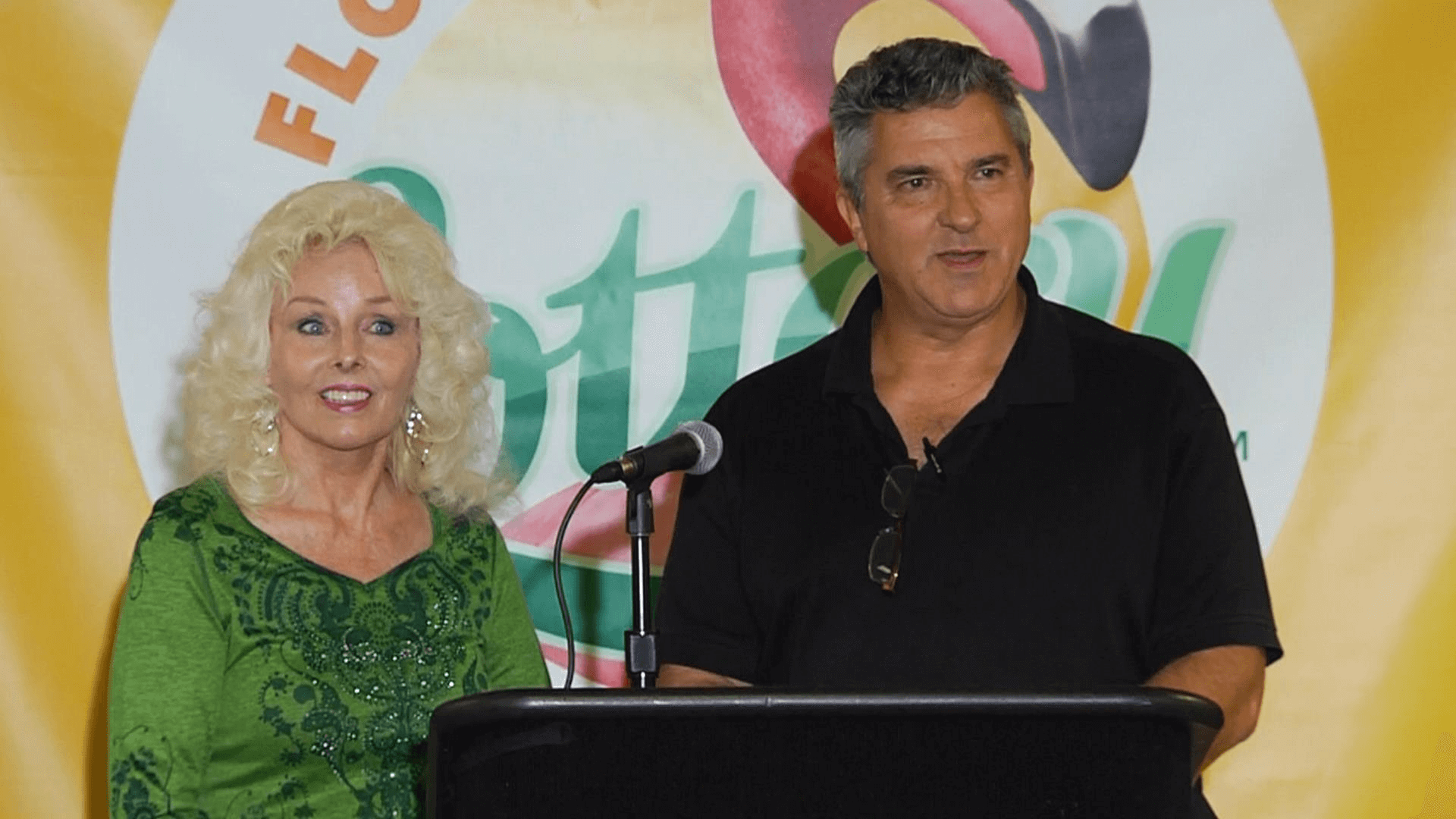 Source: Today
The story about spending the jackpot money might be a boring one, but no one can't deny their smart approach. David and Maureen revealed that they'll be investing and designing tax strategies. A portion of their money will head into charity, but they don't plan on splashing their cash.
That proved true over time because the couple is still living in the same house as before winning the jackpot. The only change made was in their vehicles. David purchased a new SUV, but it was from the same manufacturer, and only a newer model. It even had the same color as the previous vehicle.
Maureen bought a vehicle for her, and it was a brand-new Tesla. You could say it's the only expensive investment the couple made for a personal benefit as the vehicle cost $90K.
Taking Care of the Family
David and Maureen's honesty were a refreshment as they immediately revealed they won't do anything special. Instead, they'll be taking care of the family. According to details available, Maureen has two full-grown children – Denise (49) lives in the United Kingdom, and Michael (53) who remained in Long Island. Other family members and friends could have benefitted from the couple's help, too.
It's interesting to note that Maureen used to be an Avon lady. Today, she is a homemaker, and once she appeared on TV, many argued how much she looks like Dolly Parton.
The neighbors have only good things to say about the couple who's been living in Melbourne Beach for a long time. They say they continued with their regular activities. You can even see Maureen in the same store where she purchased the ticket.
In the store, they revealed she still buys tickets from time to time. They assume it's for fun since it's like they need more money.
Final Thoughts – Money Doesn't Have to Change You
Maureen Smith and David Kaltschmidt are an inspiring story about how a ton of money doesn't have to change people. They won over $245 million and continued living in the same house and shopping in the same stores. The couple even refused to purchase luxurious mansions or vehicles, although now each of them has their car.
It might be because they didn't only enter adulthood once they won the prize like some other lottery winners. Instead, Maureen was 71, and David 55 years old when they won the jackpot. Ultimately, that might be the type of people they are. While some appreciate to be in the spotlight and also need public attention, others prefer privacy and staying under the radar.
The important thing is that David and Maureen continue living a peaceful life in Melbourne Beach. They appreciate the lottery jackpot, and, surely, it made their lives better. And the way they handled the win is an excellent guideline for future lotto winners.
Are You the Next Lottery Winner?