Best Online Lotto Sites in South Africa 2023
South Africa has over 59 million residents, and its economy is considered the most advanced in Africa. SA citizens enjoy playing the lottery, and many purchase tickets online.
If you want to join the trend, here is a detailed overview of the best online lottery sites in South Africa. Our experts tested each platform to come up with a list of the most reliable providers. Here is what you should know about playing the lotto in South Africa.
Best Online Lottery Sites in South Africa — Highlights:
TheLotter – The most popular and all-rounded lottery site in the world. 
LottoAgent – A fully-regulated platform that's PCI compliant.
WinTrillions – This user-friendly website is available in multiple languages.
LottoGo – A reliable mobile app and an excellent choice of lotteries and syndicates.
Jackpot.com – Great for beginners since registration and deposit processes are simple.
LottoKings – The re-branded CongaLotto with a decent selection of lotto games.
LottoLand – Excellent cross-platform support that allows playing on the go.
South Africa Lottery Sites (Detailed)
TheLotter – A Lotto Platform That Does Everything Right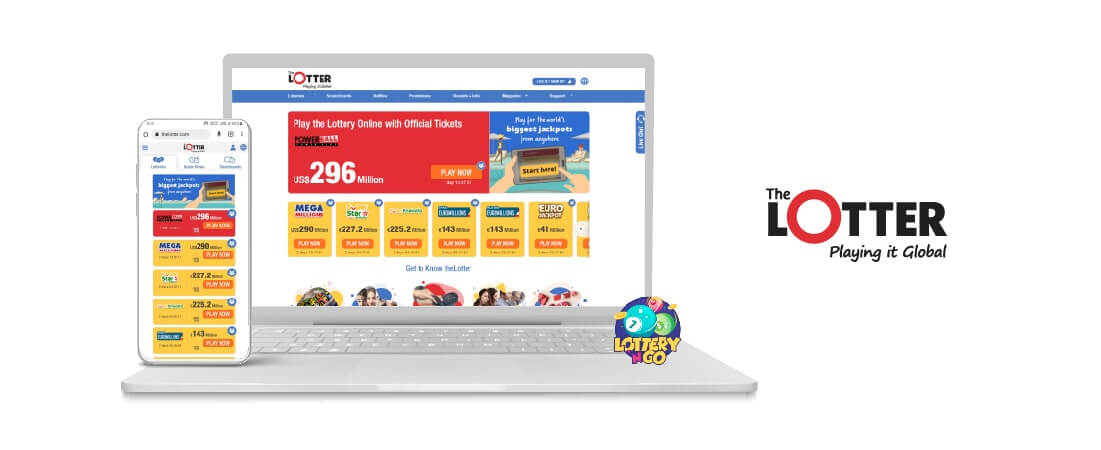 South African players aren't different than those from other countries. They want a safe playing environment with a generous lotto selection. TheLotter provides all that, which is why it has been the worldwide #1 lotto platform for years. SA players will also appreciate a large number of payment methods available.
Why Play with TheLotter?
The platform gained user trust over the years, and it became a user favorite in South Africa.
Pros
It has been around for over 20 years
The user security level is impressive
It supports playing on the go
Cons
It's not the most affordable provider in the market
LottoAgent – Excellent for Passionate Lottery Players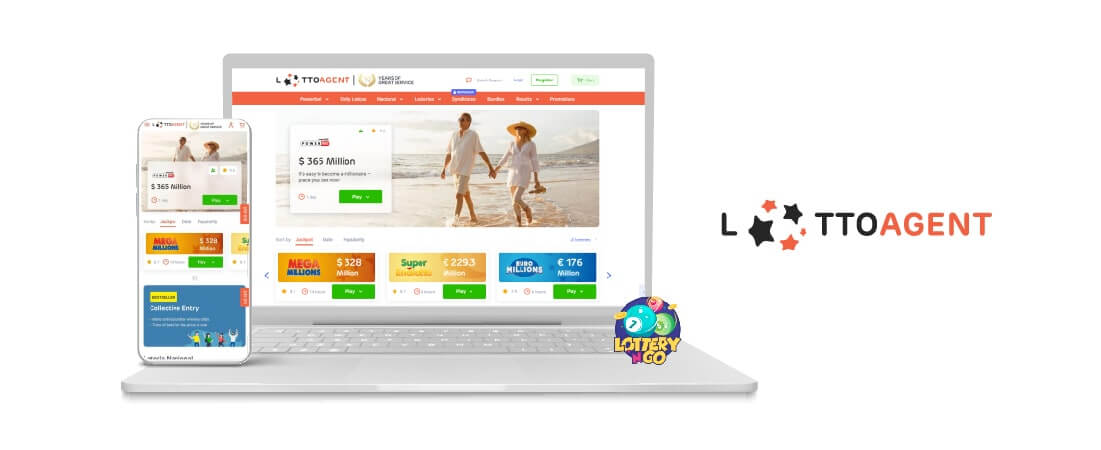 If you are among SA players who like international lotteries, you'll love LottoAgent. The platform offers more than 60 lotto games from different continents. While there's no syndicate option, you can expect a safe playing environment and numerous deposit methods.
Why Play with LottoAgent?
The 20% discount on the first order with our promo code is only the tip of the iceberg when it comes to promotions on the site.
Pros
The fees are reasonable for high-value lotteries
Encrypted financial transactions that comply with the latest regulations
A modern website design
Cons
It doesn't offer a syndicate play option
WinTrillions – Never Miss a Draw with Subscriptions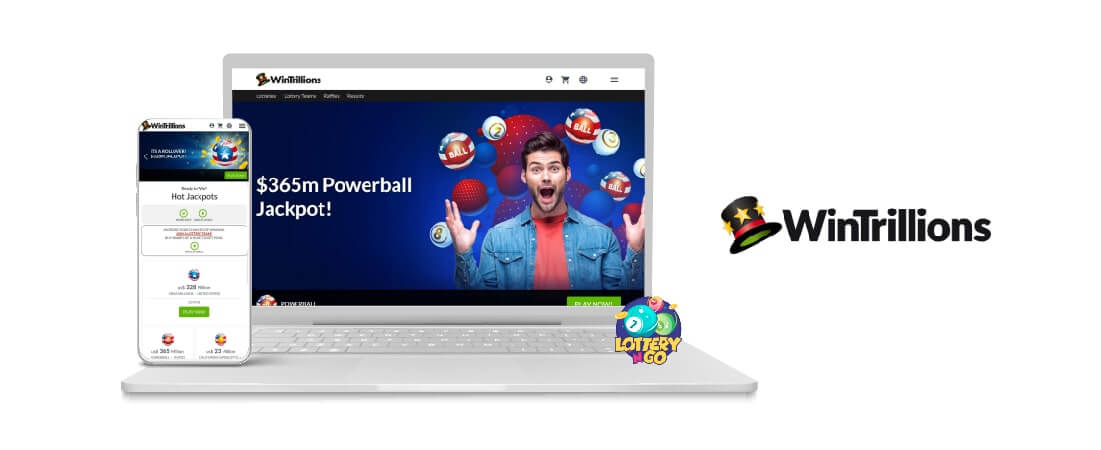 You might be among South African businesspersons with a busy schedule. If you don't want to risk forgetting to purchase lotto tickets, WinTrillions offer subscriptions that will ensure you are a part of every draw. The platform offers all major international lotteries in South Africa, and the purchasing process is simple.
Why Play with WinTrillions?
The impressive selection of payment methods for SA players will ensure everyone can find their preferred option.
Pros
You can subscribe to a particular lottery
Multiple languages are available on the site
The platform is easy to use
Cons
Be careful about the auto subscription renewals
LottoGo – Excellent for Lottery Betting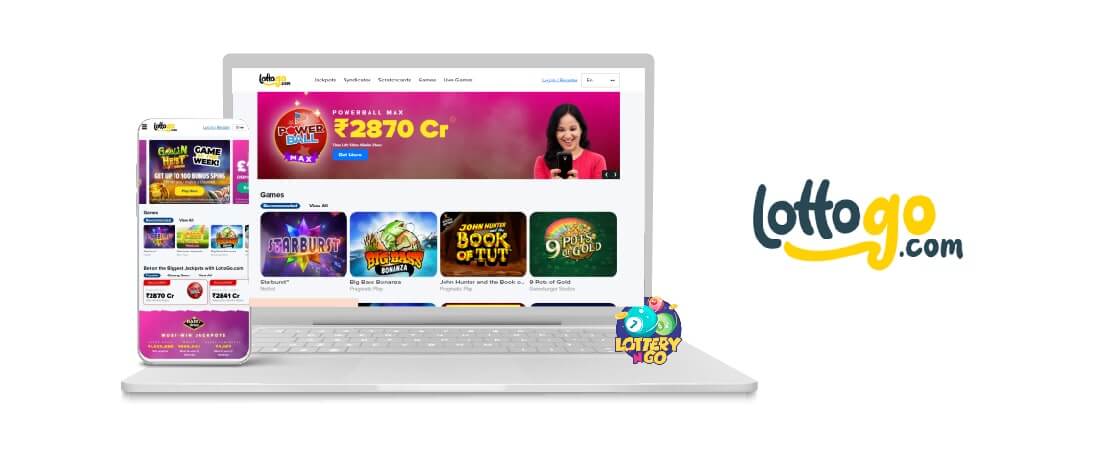 Some South Africans don't play only the lottery, but also slots and scratch cards. They will appreciate the impressive overall gaming selection at LottoGo. As for lotteries, you can enjoy about 20 games, including all the major international lottos.
Why Play with LottoGo?
This is a lottery betting platform, which simplifies the prize claiming process for large sums.
Pros
A beautiful website design
A deal with an insurance company to guarantee payouts
You can play on mobile apps
Cons
The deposit method selection isn't impressive
Jackpot.com – A Provider with Multiple Licenses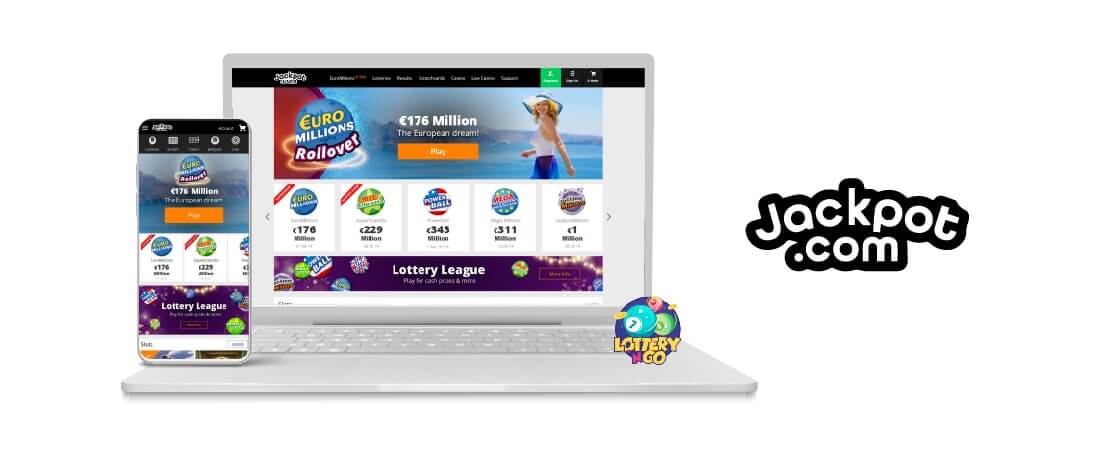 Jackpot.com is a lottery betting site with licenses from the UKGC and MGA. These are reputable licensing authorities, and they confirm the website is safe for everyone, and that includes SA players. Users from this country will appreciate the payment method selection, but also a simple registration and ticket purchasing process.
Why Play with Jackpot.com?
It has many lottery games, but Jackpot.com also offers a unique lotto that's only available on this platform.
Pros
Many deposit methods are available
Approved by the UK and Malta gaming authorities
A simple registration process
Cons
Customer service could be better
LottoKings – A New Brand with a Familiar Experience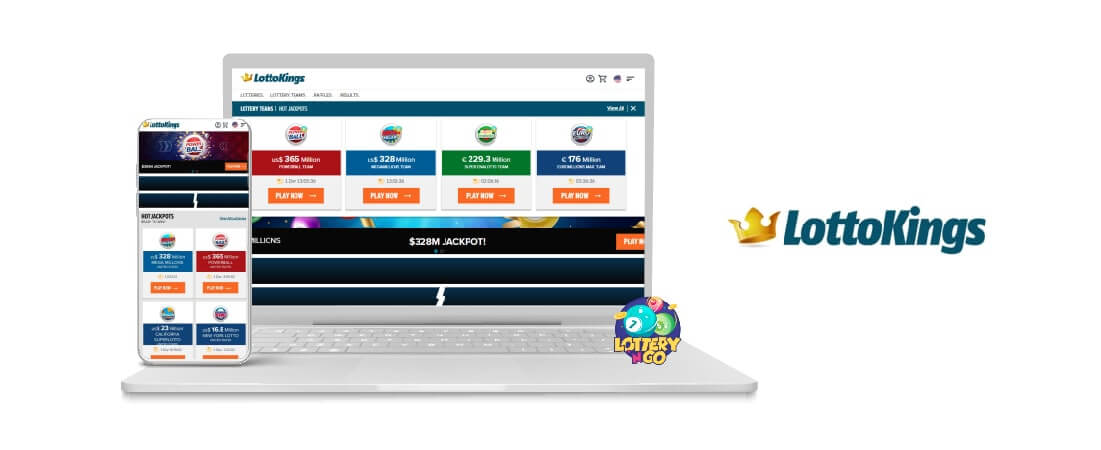 LottoKings used to be the name of KongaLotto. Under the new brand, they continued providing excellent services to South African players. You have more than 15 lotteries, but you can also try scratch & win and slot games. The subscriptions are a neat addition to ensure players from SA and other locations don't miss a single draw.
Why Play with LottoKings?
Casual players and beginners will appreciate the low minimum deposit on the platform.
Pros
You can see the total list of winners and prizes awarded
A simple ticket purchasing process
Multi-draw and subscription purchases are available
Cons
Payment options aren't impressive
LottoLand – More Than EUR100 Million Given to Players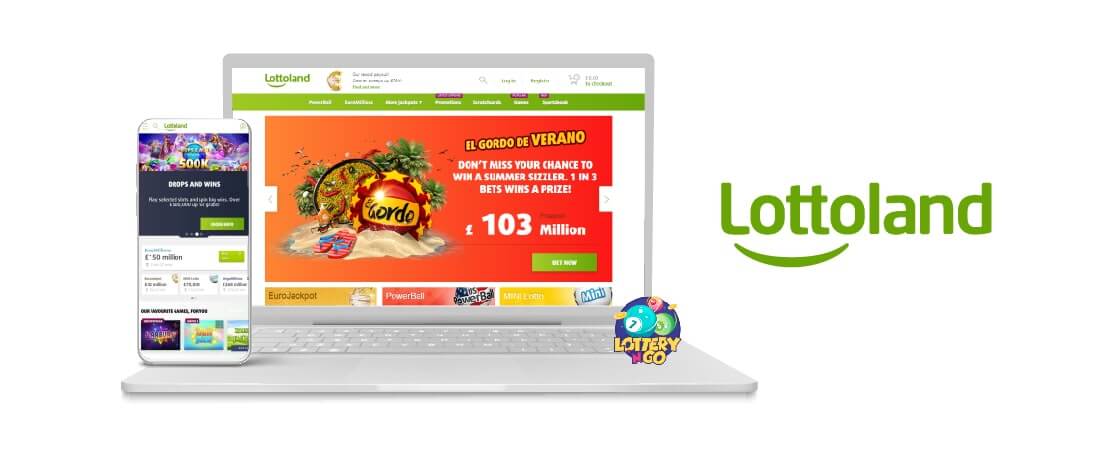 LottoLand is another lottery betting platform available in South Africa. From its establishment in 2013, it has already released over EUR100 million to players. The payouts are reasonably fast, and you can choose from over 25 lotteries. The website is secure and has all the necessary security layers.
Why Play with LottoLand?
The jackpot promotions are a nice touch and can turn you into a real millionaire.
Pros
A secure playing environment
Transparent business with prizes publicly revealed
Suitable for bundle and syndicate play
Cons
Customer service has limited working hours
What to Consider When Choosing an Online Lottery Site in SA?
Are there some specifics for players from South Africa? It's all about finding the best website available in this country, but also one that suits your preferences. These are the factors that can help you choose:
Licensing information – While reviewing a lottery site, our experts always check its license for SA. You can double-confirm its validity by checking out the platform.
Security – It's imperative that the platform offers a safe playing environment. Apart from encrypted transactions, they should protect user data with adequate security protocols.
Games – South African players enjoy playing domestic lotteries. However, they also appreciate international lotto games, especially those with large jackpots. Make sure your favorite game is in the platform's portfolio.
Bonuses, discounts, and promotions – Many websites offer bonus codes and other promotions, as well as discounts on orders. If you have a deal for a particular site, don't hesitate to use it.
Payment options – SA players frequently use credit cards, but a large portion of lotto fans also has e-wallets. Check the list of methods before you register on the desired site.
Mobile support – If you plan to play on the go, it's imperative the website has a responsive design or a dedicated mobile app.
The Legal Journey of South African Lotteries
The lottery, as well as other gambling forms, faced heavy restrictions in the 1600s. That trend continued up to the end of the 20th century. It was only when a democratic government took over the helm at South Africa that things changed.
In 1994, the government legalized all gambling, including playing the lotto. Four years later, the country established a National Lottery Board. The National Lottery began in 2000 and now has millions of players. You'll also find other lotto games, as well as online lotteries, available in South Africa.
What are the Online Lotto Betting Sites in South Africa?
The basic idea of lotto betting is that you don't buy a ticket. Instead, you wager on a specific outcome. The rules are identical for the players, except the prize comes from the provider. You can learn more in our lottery betting guide.
These are the best choices for online lotto betting in South Africa:
LottoStar – This is a local platform established in 2007. It specializes in offering a customized experience to South African players. Apart from major world lotteries, it offers Africa Millions Lotto with tempting prizes.
LottoGo – South African players can bet on more than 60 international lotteries on this platform.
Jackpot.com – This betting site has a unique lottery only available on their platform.
Available Online Lottery Apps in South Africa
Lotto applications simplify the process of purchasing tickets on mobile devices. They are free and take little room on the gadget. Once you install them, you can sign up with existing credentials if you have an account on that platform.
All the same features and games are available on lottery apps and websites. Here is the selection of top South African apps for playing the lotto:
TheLotter – The platform has a huge base of players from South Africa, and a reliable app is partially why Sa users prefer this provider..
LottoAgent – If you are an SA player with an Android mobile device, LottoAgent has the best app for this operating system.
LottoGo – SA players who use iOS devices will appreciate the dedicated app for iPhones, iPads, and other Apple gadgets.
Payment Methods to Play Lottery in South Africa by Sites
The crucial thing to note is that the actual payment methods always depend on the website you select. For example, some platforms might accept only Visa cards, while others also include MasterCard.
As for SA lottery sites, it's nice to see they made an effort to include as many payment methods as possible. 
| Lottery site | Accepts Debit and Credit Cards | Accepts E-wallets | Accepts Prepaid Vouchers |
| --- | --- | --- | --- |
| TheLotter | ✔️ | ✔️ | ✔️ |
| LottoAgent | ✔️ | ✔️ | ✔️ |
| WinTrillions | ✔️ | ✔️ | ❌ |
| LottoGo | ✔️ | ✔️ | ❌ |
| Jackpot.com | ✔️ | ✔️ | ✔️ |
| LottoKings | ✔️ | ✔️ | ❌ |
| LottoLand | ✔️ | ✔️ | ❌ |
How to Play International Lottery Online from South Africa
The purchasing process is identical for domestic and international games. Here is a brief overview of how it works:
Choose a lotto site that has your favorite game in the lottery library.
Register an account and deposit funds to it.
Pick the desired lotto and choose preferred numbers.
Finalize the ticket purchase.
Wait for the draw to see if you are among the winners.
The Best International Lotteries Available in South Africa
You can play lotto games from different continents in South Africa. The games with the highest jackpots come from North America. SA players love US Powerball and MegaMillions because they have a $40 million prize fund.
As for European lotteries, EuroJackpot is popular in South Africa. You'll also find many players purchasing tickets for Italy SuperEnalotto due to its generous rewards.
Conclusion
If you want to play the lotto in South Africa, the best choice is TheLotter. This provider offers an impressive security level and covers all major games. It also has cross-platform support so you can play on Android and iOS devices.
Those who appreciate bonuses and discounts can try LottoAgent. Another excellent option is WinTrillions since it offers a decent variety of games and payment methods. If you stick to our list, all online lottery sites are reliable. They are also beginner-friendly, and you can purchase tickets easily. Don't hesitate to give the lotto a shot and see why it's so popular in South Africa!
FAQ