Best Online Lottery Sites in Canada 2023
Canada has a population of 38 million and a long lottery tradition. That means it's perfectly legal to play the lotto in this country, but how to purchase tickets?
You can go to the nearest retailer for locally available options. If you want to enjoy worldwide lotteries from Canada, you can check out the list of the best online lotto sites available in this country. Our guide will explain how we picked the vendors but also discuss rules, taxes, and other features of playing the lottery in Canada!
Best Online Lottery Sites in the Canada — Highlights: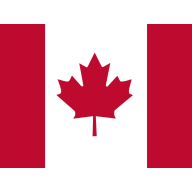 How Do We Rate the Best Lottery Sites in Canada?
At Lottery 'n Go, we have years of experience in testing lottery sites. As former players ourselves, we know what players find important. While ranking lottery sites in Canada, we focus on things crucial for players in this country. Here is an overview of factors that our team considers when ranking the best lotto websites in Canada!
Player Safety and Security
Our full methodology analysis explains that this is a top priority for any player. You need to ensure your personal and financial data are safe on the platform. The only way to ensure that is for the website to implement security layers that prevent data breaches.
Apart from that, the lottery site needs to be trustworthy. These platforms prove that by acquiring licenses. In Canada, Kahnawake Gaming Commission is among those that issue a gaming license. It's also enough if a provider has a certificate from relevant gaming bodies of the United Kingdom, Malta, or Curacao.
What Games and Ticket Purchase Options Are Available to Canadian Players?
You might be able to purchase a Lotto Max ticket at your local vendor. However, the only way to play international lotteries from Canada is online. That's why it's important to confirm which lotto games are available on a particular website. The beauty of playing online is that you can participate in Australia Saturday Lotto or Italy SuperEnalotto. The only requirement is to find a site offering those games.
It's worth noting that purchasing standard tickets isn't the only way to play the lottery. Some platforms offer syndicate play, which can lower your investment. Canadian players also have bundles and advance purchases available on some websites.
Is Customer Support Helpful?
It's easy to promise reliable customer service, but our experts check how helpful it actually is. It all starts by checking how you can contact them. Live chat is the fastest way for Canadian players to get in touch, but you can also choose e-mail on most platforms.
Most staff agents speak English fluently and are ready to help. If you live in Canada, perhaps you'd prefer an agent speaking French. That's why our experts also check other supported languages on the platform.
Other Things to Consider
Here are some other things our experts take into account when reviewing Canadian lottery sites:
Mobile support – Can you play on the go, and are there dedicated apps for Android or iOS?
Ease of use – The interface should be beginner-friendly. It should be easy to navigate the menus, and the page loading should be fast.
Payment methods – Each person has their preference, but everyone agrees that the payments should go smoothly. That means a lotto site should offer free and instant deposits, but also quick withdrawals.
Bonuses and promotions – Canadian players might even look forward to special bonuses on some sites. Most platforms have discounts on first purchases, and you might find loyalty programs at some vendors.
Online Lottery Rules in Canada
Playing the lottery over the web is perfectly legal in Canada. However, you still need to follow relevant laws and regulations, as well as the website rules.
Here are some important guidelines that Canadian players should follow:
It's necessary to meet the legal age requirement. For playing the lottery in Canada, the minimum is for a person to be 18 years old.
You can play the same number in every session.
It's possible to purchase as many tickets as you want, but make sure you play responsibly.
Most lotteries have multiple prize tiers. So, even if you don't win the jackpot, you can still hope for other rewards.
The prize-claiming rules depend on the sum you won. Large rewards will require going to the lottery office, and you usually have up to 12 months to collect the reward.
It's important to read the playing terms and the privacy policy of a website before you choose to play the lottery.
Payment Methods to Play Lottery in Canada by Sites
We can divide all payment options into three different categories. The first one includes debit and credit cards, and there's no doubt MasterCard and Visa are the most popular. The second category gathers e-wallets, such as Neteller, Skrill, and PayPal. Finally, you can use Paysafecard and other prepaid vouchers.
Some platforms will even offer InstaDebit and similar payment methods that are exclusive to Canadian players. It's important to check if your preferred option is available before registering on the platform.
Here is a quick overview of payment method categories by lotto sites available in Canada!
Lottery Tax in Canada
Here are a couple of things to have in mind when it comes to playing the lottery from Canada and relatable taxes:
Canada doesn't have any taxes for lottery winnings. That means the local government won't take a cent of your prize.
If you are a foreigner, you still need to pay taxes in your home country after transferring the funds. Our guide can help to learn about different tax rates.
Some lotteries, such as MegaMillions, advertise pre-taxed jackpot sums. That means you need to pay US taxes on grand prizes, which can lower your prize by up to 40%.
Conclusion
Canada is an excellent place to play the lottery online. You have a wide range of games available by national and regional providers. Thanks to the comprehensive selection of internet lottery vendors, you'll surely find a website that meets your preference.
The local government doesn't impose any taxes, which is another benefit for Canadian players. Whether you want to play on mobile or PC, don't hesitate to pick a favorite provider and try amazing online lottery games today!
FAQ