Buy Lotto Max Canada Tickets Online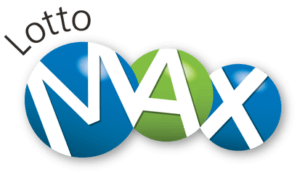 Lotto Max Review
Lotto Max is one of the relatively new lotteries in the Canadian market. It was established in 2009 and now has a payoff rate of 48%. You can participate in drawings two times per week, and the main prize is $10 million. Our Lotto Max review describes all the advantages and drawbacks of this game, so make sure to read it below!
How to Buy Lotto Max Tickets Online
If you are buying Lotto Max tickets, you will actually purchase a single play for $5. That play contains three selections (lines), so technically, the price is around $1.67 per line. 
Here are the steps to take when purchasing the tickets:
Find a provider offering this game and check the numbers desired on your lines.
You can use lottery strategies when selecting numbers. 
Once you confirm the transaction, the tickets will become your ownership. Everything you win will be transferred to your account, or you will go and claim the prize yourself.
How to Play Lotto Max Online
Lotto Max online uses a 7/50 concept with the additional bonus number. If you compare it to the traditional Canada Lotto 6/49, you will find an extra ball in the drum and an extra number required for the jackpot. 
The formula is simple – the first seven numbers drawn during the session are the primary ones, and they decide the jackpot winner. The eighth number is also important since it is required to win four of nine prize levels.
You will find the MaxMillions lottery feature that activates when the grand prize crosses the $50 million thresholds. As soon that happens, you can win $1 million in an additionally activated reward tier.
Odds of Winning Lotto Max
It's hard to be impressed with the odds of winning the Lotto Max Jackpot. They are at 1:33,294,800, which makes them worse than in some large lotteries like Mexico Melate. However, the chances and odds are far better than in some other lotto games, such as New York Lotto.
The good news is that Lotto Max offers a decent 1:7 chance to win any prize. Here is an overview of the exact odds for every level: 
| Requirements | Odds of Winning |
| --- | --- |
| 7 | 1:33,294,800 |
| 6+B | 1:4,756,400 |
| 6 | 1:113,248 |
| 5+B | 1:37,749 |
| 5 | 1:1,841 |
| 4+B | 1:1,105 |
| 4 | 1:82.9 |
| 3+B | 1:82.9 |
| 3 | 1:8.5 |
When Is the Lotto Max Drawing?
The drawing days for this lottery are Tuesday and Friday. The drawing time is 10:30 PM local time, and you can see the results quickly after the session. 
Lotto Max Payout Chart
The minimum jackpot fund at Lotto Max is $10 million, which is one of the most generous grand prize guarantees in the industry. However, the organizers also placed the maximum restriction at $70 million, and that is the most a single player can win in this game.
Here is an estimation of other prize amounts:
| Requirements | Estimated Prize |
| --- | --- |
| 7 | Jackpot ($10 million minimum, $70 million maximum) |
| 6+B | $194,405 |
| 6 | $4,629 |
| 5+B | $926 |
| 5 | $105 |
| 4+B | $50 |
| 4 | $20 |
| 3+B | $20 |
| 3 | Free Play |
Lotto Max Taxes
There are no applicable taxes in Canada, which players of this game should appreciate. Whatever you win in Lotto Max, you will take that amount home and enjoy spending it the way you want. That might not apply to all foreign players – if your country has lottery taxes, you might need to pay them there.
Lotto Max History
The Interprovincial Lottery Corporation (ILC) Is the company behind Lotto Max. They came up with this refreshing concept in 2009 when they canceled the Lotto Super 7. Even the organizers were surprised how quickly players accepted the new game. Many players appreciate multiple chances to win tempting prizes during a single session. 
Biggest Lotto Max Jackpots in the History
The maximum jackpot a player can win in Lotto Max is $70 million. Multiple players won this reward, and Adlin Lewis is among the recent ones. He won the prize in January 2020 and walked away with this whopping sum.
Now, the total pools often cross $100 million in this game, which is another reason why players love it.
Lotto Max FAQ's
How to Play Lotto Max from Outside Canada? Is It Legal?
You can play Lotto Max from anywhere in the world. The requirement is to find an online lottery site offering this platform. 
What Are The 7 Most Common Numbers in Lotto Max?
A: Here is the list of the most frequent numbers from the first draw: 39, 28, 19, 18, 24, 1, and 38.
What is the deadline for buying Lotto Max tickets before the drawing?
The deadline for purchasing the ticket is until the drawing session starts, which is on Tuesday and Friday at 10:30 PM.
Lotto Max – Is It Worth Playing?
Lotto Max offers a different concept to other lotteries. You can purchase a set of tickets instead of a single line for starters, and the guaranteed jackpot fund is a generous $10 million. Even with the cap of $70 million, that is still admirable. Finally, you also have the MaxMillions feature and other exciting prizes. All those are good reasons to give this game a chance in the next draw!
Are you looking for a reliable lottery odds calculator that will always show the chances of winning a lotto game accurately?
Our team designed this free and simple tool for all players out there. Thanks to the multiple drum options, it's applicable to a huge list of lotteries played worldwide. Feel free to give it a shot and learn why it's a critical asset that players use when choosing the game to play and picking the numbers for their tickets!