Buy Oz Lotto Australia Tickets Online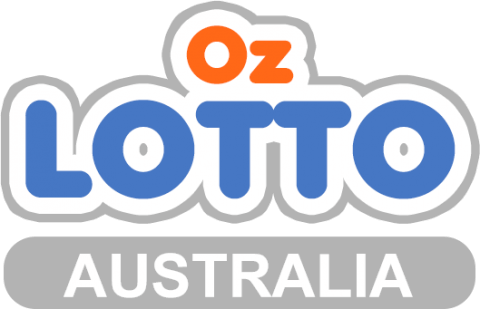 Oz Lotto Review
Oz Lotto is a national lottery game organized by the Lott, which is a union of Australia's lotteries. The game features a single-drum concept with a twist. Although it is essentially 9/45 lottery, Oz Lotto draws both main and supplementary numbers from the same drum. Read our review to learn more details about the game!

How to Buy Oz Lotto Tickets Online
If you live in Australia, you can purchase Oz Lotto tickets at a local vendor. But what if you want to play from abroad, or you don't want to leave home to buy tickets?
In that case, you can purchase them online at the desired lottery provider. Most of them have the same principle and require you to register for a free account. After depositing funds to it, you can use that money to purchase Oz Lotto.
The price for a standard ticket is AUD1,30 (€0,72). However, it increases if you want to play multiple tickets or systems. Those can be a great way to try lottery strategies, and see if any of those fit your playing style.
How to Play Oz Lotto Online
Oz Lotto features an exciting concept with a single drum, but two types of balls drawn from it. The drum for a drawing session in this game contains 45 balls. The machine draws 7 main balls first, and you need to match all seven to win the jackpot prize.
Once the main numbers are selected, the machine proceeds to draw an additional two balls. These are called supplementary balls, and they can help you to win low-tier prizes. If you're looking forward to the grand prize, you might want to check out the expert tips on how to win the lottery.
Odds of Winning Oz Lotto
We all dream about the jackpot, and the odds for winning it at Oz Lotto stand at 1: 45,379,620. Those are worse odds compared to most national lotteries, but keep in mind that Australia is a big country. If we compare the chances to US Powerball or EuroMillions, you have far better odds of winning at Oz Lotto.
The game has a total of seven prize tiers. For most of them, you will only need to guess the main numbers. Supplementary balls participate in three prize tiers, and it is usually enough to guess only a single of those numbers.
Here is an overview of prize tiers and odds:
| Prize Tier | Requirements | Odds of Winning |
| --- | --- | --- |
| #1 | 7 matched numbers | 1 : 45,379,620 |
| #2 | 6 + 1 supplementary | 1 : 3,241,401 |
| #3 | 6 | 1 : 180,078 |
| #4 | 5 + 1, 5 + 2 | 1 : 29,602 |
| #5 | 5 | 1 : 3,430 |
| #6 | 4 | 1 : 154 |
| #7 | 3 + 1, 3 + 2 | 1 : 87 |
When Is the Oz Lotto Drawing?
Oz Lotto has a single drawing every week, and it occurs on Tuesday night. The drawing time is 9:30 PM AEDT (8:30 PM AEST, 12:30 PM CET). You can see the results shortly after the draw at the official website.
What Time Can You Buy Australia Oz Tickets Until?
Ticket sales for the Australia Oz lottery close at 7:25 pm AEST (8:25 pm AEDT) on the draw day. This means that players can buy their tickets up until 1 hour before the draw. If you are playing online, you should try to purchase your tickets at least three hours before the draw to be on the safe side. 
Oz Lotto Payout Chart
The minimum guaranteed prize fund for a jackpot is AUD2,000,000 (€1,107,650). If nobody wins the jackpot, it moves to the next round. From the following prize fund, 40% go for the jackpot, and the remaining sum is divided into other prize tiers.
You can find seven prize tiers in Oz Lotto. Here is the overview of the levels and how the prize pool is distributed:
| Requirements | Prize |
| --- | --- |
| 7 matched numbers | Jackpot (minimum AUD 2,000,000) |
| 6 + 1 supplementary | AUD 55,617 (1.7% of the prize pool) |
| 6 | AUD 3,972.83 (3.5%) |
| 5 + 1, 5 + 2 | AUD 350.26 (1.8%) |
| 5 | AUD 45.76 (2.1%) |
| 4 | AUD 23.11 (24%) |
| 3 + 1, 3 + 2 | AUD 14.35 (26.9%) |
Please note that all the prizes are estimates, and they can vary from one round to another based on the percentage shown.
Oz Lotto Taxes
We have great news for lottery fans – the Australian government doesn't impose taxes on lottery winnings. The sum that you win will be entirely yours. That might not be true for those playing from another country. They should check if there are any local taxes applicable to their winnings.
Oz Lotto History
The first drawing of Oz Lotto happened in 1994. At the time, it was the first lotto to cover the entire Australia, which is why it was called a "true national lottery."
The original format involved guessing 6 numbers correctly from a pot of 45. The format was updated in 2005, and ever since then, players need to guess 7 from 45 numbers to win the jackpot.
Biggest Oz Lotto Jackpots in The History
Oz Lotto is famous for its generous jackpot prizes, which have exceeded AUD100,000,000 on two occasions. The biggest jackpot ever won was awarded in 2012 when a lucky player won AUD111.87 million (€69.93 million). The second historic prize was AUD106.5 million (€66.5 million) in 2009.
It is interesting to note that the third-largest prize is far below AUD100 million. It was also given in 2012, and it was set at AUD74.86 million (€46.75 million).
Oz Lotto FAQ's
How to Play Oz Lotto from Outside Australia? Is It Legal?
Feel free to purchase tickets for Oz Lotto from outside Australia because it is legal. You can buy tickets from an online vendor that includes this game in its portfolio.
What Are The 7 Most Common Numbers in Oz Lotto?
The official website shows statistics since 2005. During that time, the most commonly drawn number is 40, which appeared on 170 occasions. The other most frequent numbers are 7, 33, 27, 28, 2, and 25.
What is the deadline for buying Oz Lotto tickets before the drawing?
You can buy the tickets on the drawing date until 8:30 PM AEDT (7:30 PM AEST, 11:30 AM CET).
Oz Lotto – Is It Worth Playing?
Players from Australia and abroad both love Oz Lotto for its unique concept and tempting prizes. The single-drum concept with supplementary balls proved to be very exciting for lottery fans. The guaranteed jackpot that could make you a millionaire is another excellent reason to play Oz Lotto!