Have you ever dreamed about winning a huge lottery jackpot? Some people imagine spending it on luxurious cars, others prefer mansions, and some think about traveling the world. For some people, these dreams have become a reality. Take a look at the largest lottery jackpot wins ever, and winners' stories!
Important Note No matter how you decide to play, make sure you play with one of our recommended lottery sites:
| | | |
| --- | --- | --- |
| | | |
| GET 25% OFF for any ticket! | GET 20% OFF your first order, promo code: LOTTERYNGO | Buy 2 Powerball entries and get 1 free! |
| | | |
The Largest Jackpots in the Biggest Lotteries
Powerball

| | Jackpot Price | Date of Drawing | Winner(s) |
| --- | --- | --- | --- |
| #1 | $1.586 billion | January 13, 2016 | John and Lisa Robinson, Marvin and Mae Acosta, Maureen Smith and David Kaltschmidt |
| #2 | $768.4 million | March 27, 2019 | Manuel Franco |
| #3 | $758.7million | August 23, 2017 | Mavis Wanczyk |
Megamillions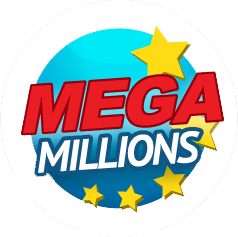 | | Jackpot Price | Date of Drawing | Winner(s) |
| --- | --- | --- | --- |
| #1 | $1.537 billion | October 23, 2018 | South Carolina |
| #2 | $656 million | March 30, 2012 | Three Amigos (Milford Mill), Merle and Patricia Butler (Red Bud, Illinois), Anonymous in Ottawa |
| #3 | $648 million | December 17, 2013 | Ira Curry and Steve Tran |
Mega-Sena (Brazil)

| | Jackpot Price | Date of Drawing | Winner(s) |
| --- | --- | --- | --- |
| #1 | $72.94 million (BRL 289.4 million) | May 2019 | Not specified |
| #2 | $33.12 (BRL 195 million) | December 2015 | Not specified |
| #3 | $22.93 (BRL 135 million) | November 2014 | Not specified |
Eurojackpot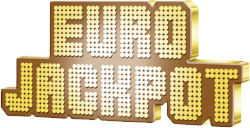 | | Jackpot Price | Date of Drawing | Winner(s) |
| --- | --- | --- | --- |
| #1 | €90 million | August 23, 2019 | Finland |
| #2 | €90 million | October 14, 2016 | Germany |
| #3 | €90 million | February 9, 2018 | Finland |
EuroMillions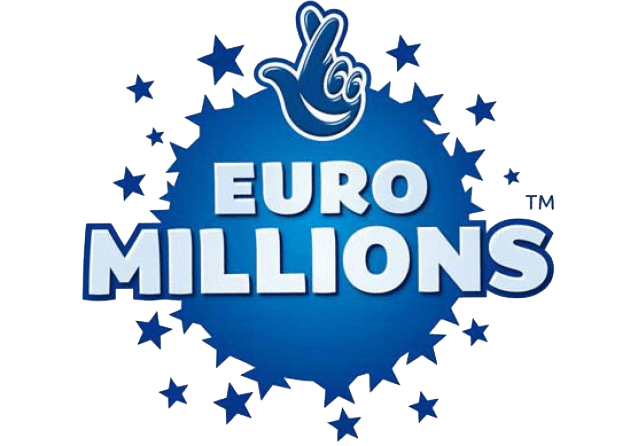 | | Jackpot Price | Date of Drawing | Winner(s) |
| --- | --- | --- | --- |
| #1 | €190 million | October 6th, 2017 | Spain |
| #2 | €190 million | October 8, 2019 | Great Britain |
| #3 | €190 million | October 24, 2013 | Portugal |
#1: The Biggest Jackpot Ever Won in Powerball Had to Be Split!
Did you know the biggest jackpot ever won in lottery history was $1.586 billion? It doesn't come as strange US Powerball was the game that offered this life-changing sum. Although this is the largest grand prize ever won, it wasn't awarded to a single player. Instead, three tickets had to split the jackpot. Despite that, each winner was richer for $528.8 million, which is still a huge amount.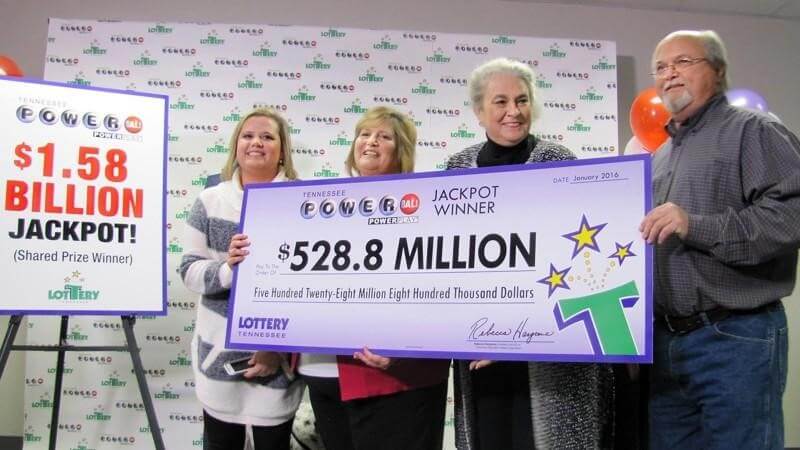 Credit: ABC7 News
Marvin and Mae Acosta
The first of the three winners in the drawing held in January 2016 were Marvin and Mae Acosta. It took six months for the couple from California to come forward and become the biggest prize winners in this state's history. 
The winners acknowledge they approached the news of winning the prize seriously. They took the time to gather financial and legal consults to navigate them through the entire experience. Once the right time came, they claimed the $528.8 million prize. Apart from the winners, the 7-Eleven facility in Chino Hills received $1 million for selling the ticket.
Lisa and John Robinson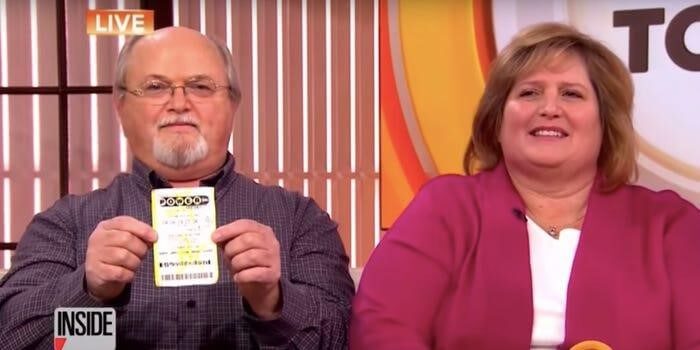 Credit: Insider.com  
Lisa and John Robinson admitted they didn't expect to win such a large prize. Once they realized they won the jackpot, their surprise was understandable. 
Robinsons revealed they are both excited and overwhelmed. They became famous over the night, and the win granted them a visit to The Today Show. It is interesting to note that this family has become the fifth Powerball winner from Tennessee at the time.
Maureen Smith from the Nickel 95 Trust
The third portion of the biggest jackpot ever was given to the Nickel 95 Trust from Florida. Maureen Smith is the trustee of this fund who decided on a lump-sum payment. That reduced the prize to $327.8 million, but the entire amount was paid immediately.
Maureen revealed that she didn't even watch the drawing session live, and didn't find out about the jackpot until the next morning. Those who don't want to wait that long can check online lottery results shortly after the drawings.
#2: The Largest Jackpot Ever Won by a Single Player
Credit: CBS News
The biggest ever jackpot won by a single player was awarded in October 2018 in Mega Millions. The sum reached a whopping $1.537 billion, but we never found out the winner's name. We know that the winner is female, and she bought the ticket in KC Mart in South Carolina. She used the right to remain anonymous given to her by this state.
It took months to hear anything about this win, and the winner's lawyer finally released a statement in March 2019. He revealed that the winner will give a portion of the prize to various charities throughout the state. The lawyer specified that the Hurricane Florence Relief Fund, American Red Cross, and City of Simpsonville Art Center have all received donations from the winner.
#3: $768.4 Million Went to Wisconsin in 2019
Credit: ABC News
It was in March 2019 when Manuel Franco purchased a Powerball ticket in the suburb of Milwaukee, Wisconsin. The 24-year old man couldn't believe it when his ticket matched all six winning numbers. It took less than a month for Franco to claim the prize. The winner mentioned that he would pay for the college fees of a family member.
Wisconsin doesn't allow winners to be anonymous, which is how we discovered Franco's name. He said he purchased ten tickets and some more with his girlfriend. Franco went with a lump-sum payment, which reduced his prize significantly.
#4: Mavis Wanczyk Has 758.7 Million Reasons to Celebrate in 2017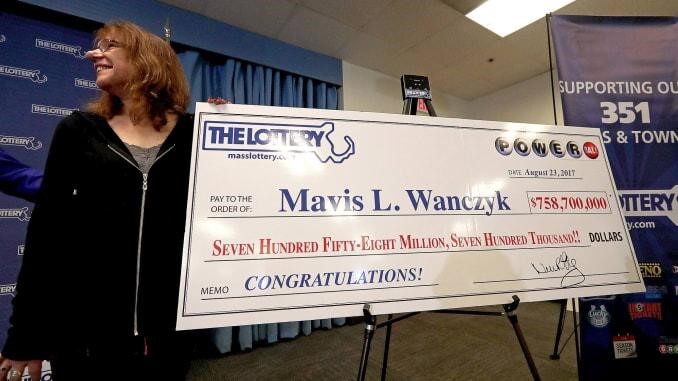 Credit: CNBC
When Mavis Wanczyk claimed this huge prize in August 2017 in Powerball drawing, she didn't hide that she was scared. The winner said she will hide in her bed the first night after winning the prize. Wanczyk bought her ticket in Chicopee, Massachusetts, which is also her birthplace.
Mavis described that she had a rather peaceful reaction to winning. Once she realized her numbers are on the screen, she said, "I have them."
Wanczyk admitted she quit her job in the Mercy Medical Center, although she had been there for over three decades. The lucky winner picked a lump-sum payment, which was reduced to $336 million after taxes. Mavis has two adult children, and she has been described as a hard-working person.
Read more: Learn how to calculate your winning tax
#5 A Powerball Jackpot Made Two Winners Happy
$678.7 million was the jackpot that was split between two winners in October 2018 in Powerball. The first winner was Robert Bailey from NYC. The Manhattan player revealed he has been playing these numbers for over 25 years. He plans to continue playing the lottery even after he won the major prize.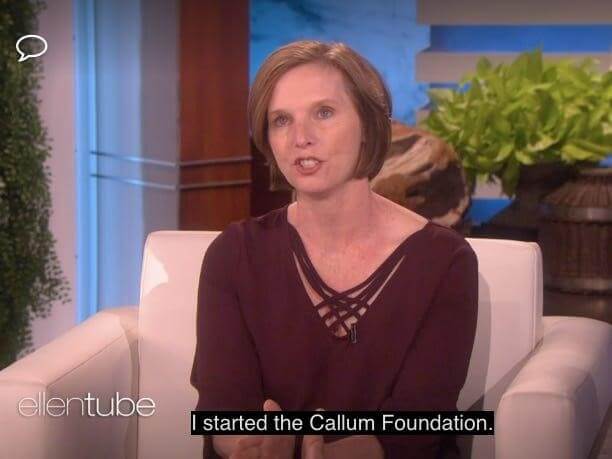 Credit: Insider.com  
Lerynne West from Iowa can tell you how important it is to keep your tickets safe. She lost her Powerball ticket before the draw and looked everywhere once she realized the jackpot was hers. Finally, the ticket was found in her sister's truck. West admitted she would purchase a new car and head on "several" vacations, but she also promised the family will set up a charitable foundation.
#6: Three Amigos Were a Part of the Lucky Group
In 2012, Mega Millions awarded the jackpot of $656 million. Three winning tickets had to split the sum, but that still means each of them received $218.6 million. It seems that the Three Amigos from Maryland attracted the most attention. Three people employed in public education facilities purchase a total of 60 tickets with a lottery syndicate. Once they won the prize, they laughed and promised they will all get winning numbers as tattoos.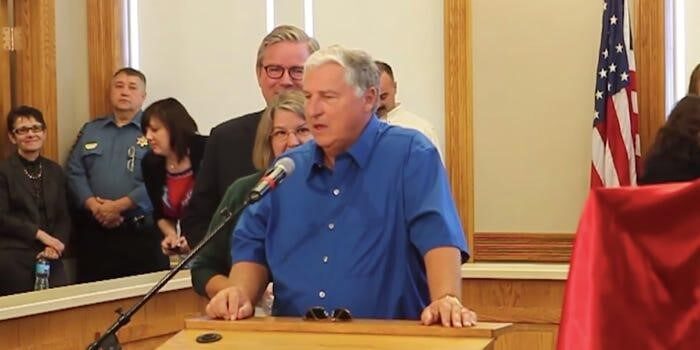 Credit: ABC7 News
It took three weeks for Patricia and Merle Butler to claim their portion of the prize. The couple has been married for over four decades, and they plan to purchase a new car with their money. A story that they were giving away their winnings appeared on Instagram a couple of years ago, but it was fake.
#7: Family Brings You Happiness…and Riches
Two winners shared a $648 million jackpot won in Mega Millions in December 2013. Steve Tran invested a lot of effort and visited multiple selling points to purchase tickets. Unlike him, Ira Curry stuck to her usual combination of family birthdays and the lucky number "7." 
It is another story that speaks about how you should trust your lucky numbers. An alternative is to consider different lottery strategies and pick the one that suits your style.
#8: Bayfords Won the Lottery, but Lost Their Marriage
Credit: Mirror.co.uk
EuroMillions has a maximum jackpot cap set at €190 million. That is why we have multiple winners of this prize, and many of them remain anonymous. Bayfords are one of the rare winners who went public with their prize.
They won €190 million in August 2012 when they purchased a ticket in Suffolk, England. Adrian Bayford was a postman, and Gillian worked as a healthcare assistant. Although they have two children, the couple divorced about a year after claiming the prize.
Read the full story of Adrian and Gillian Bayford
#9: Did His Wife Shot Him for Money from the Jackpot?
Credit: O Globo
Unfortunately, a troubling story comes to us from Brazil, and it is connected to one of the largest prizes in Mega Sena history. Renne Senna won BRL52 million in 2005, but his luck only lasted for two more years. Senna got shot in 2007 outside a bar. 
Many rushed to accused his new girlfriend/wife, Adriana Almeida, for the murder. It took four years, but she was deemed innocent. Today, she is the one in possession of all the millions.
#10: Lottery Winners Who Lost It All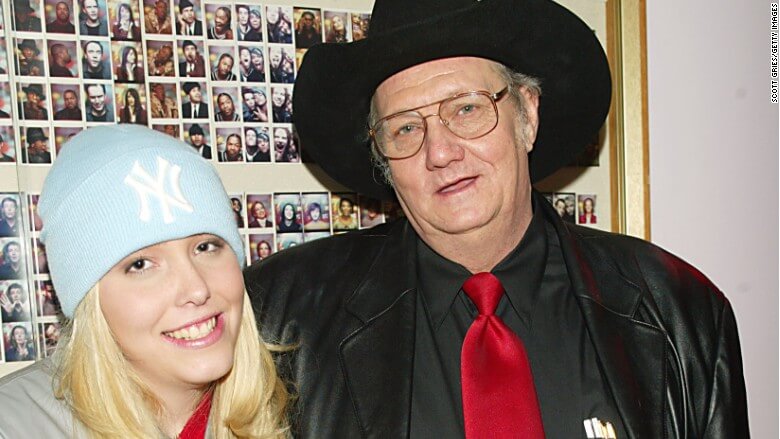 Credit: Money.CNN
You've surely heard of the lottery curse. If you know how to win the lottery and you win a lottery jackpot, you will lose it all and go broke eventually. That happened to these people:
Jack Whittaker – the Powerball winner from 2020 won $113 million. He established a charity, purchased a car, and a house for the woman who sold him the ticket, but that wasn't enough. Whittaker gave a lot of money to his granddaughter, who ended up dead after getting caught in a bad company. He also divorced, and his daughter was found dead years later.
Curtis Sharp Junior – in 1982, this man won $5 million, which was a huge jackpot at the time. He was a dishwasher and enjoyed the life change. The lottery operators wanted a familiar face to be connected to the lottery. But Curtis couldn't endure the pressure. He spent a lot of money on women, parties, and cars. He left the first wide, and the second one left him. Once he ran out of money, he had to ask his first wife for a loan!
William Post III – the Pennsylvania Lottery winner won over $16 million. He took yearly payments but got stuck in debt quickly. William declared bankruptcy and lost all his money. His girlfriend filed a lawsuit, and his brother tried to have him killed. Thirteen years later, William died penniless.
Other Large Jackpots Won in the Last Decade
Here are some other notable wins occurred in the last decade:
$590.5 million – Gloria Mackenzie purchased her ticket in Florida and won this sum in Powerball in 2013.
$587.5 million – it was in 2012 when two winners split this amazing sum.
$564.1 million – the largest ever prize ever won by a ticket purchased in Puerto Rico. The winner shared it with two more winning tickets from the draw that occurred in February 2015.
Will We Get an Even Bigger Jackpot in the Future?
If you take a look at the largest jackpot list, it becomes obvious the biggest wins have come in the last several years. The trend of breaking grand prize records in worldwide lotteries will probably continue. We are excited to see what the future has in store for lottery players, and who will become the new biggest winner in the history of these games!