A Record Jackpot Winner Who Wanted to Be Left Alone
We are all dreaming about winning lottery jackpots, and we love encountering fun and compelling stories about lotto winners. Mavis Wanczyk was is the winner of the biggest US Powerball jackpot ever issued to a single player until an anonymous player won the $2.04 billion jackpot in 2022.
But, Mavis Wanczyk set the pace and her ordinary approach to life makes her special. Her life is joyful but she's also had a rough patch and here's her story.
Where Was Mavis Wanczyk Before Winning The Jackpot?
Mavis Wanczyk was born in 1964 in Southbridge, Massachusetts and being a proud state native, she has never lived anywhere else. Her parents moved to Springfield when she was 14 and moved to. There is no information about how long Mavis lived there, but she decided to move to Chicopee at some point. To this day, she still lives in Chicopee.
Mavis lived in a two-bedroom apartment on the upper floor of a converted family home when she won the Powerball jackpot. However, everything changed for Wanczyk in 2017.
How Much Did Mavis Wanczyk Win on Powerball?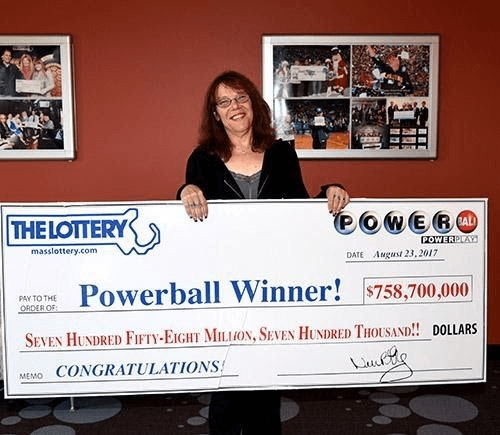 The
guaranteed jackpot
prize in US Powerball is $40 million
and it's rollover feature ensures it transfers to the next session until someone wins it. The grand reward was $758 million on August 24th, 2017, and players throughout America were eagerly waiting for the draw.
Mavis Wanczyk was among those that purchased lottery tickets for that session. She wasn't optimistic about it and didn't even watch the live draw. However, her friend Rob called to tell her the numbers after the draw. At that moment, she realized she was the winner!
It didn't take long for Powerball to announce that Mavis was the only jackpot winner at that draw, meaning s all the $758 million was going to her.
The game's rules offer two payment options— lump payments or yearly payments, and Mavis chose the former. So, the lottery was recalculated, and she was awarded $480 million. According to the lottery tax rules, the deferral tax was $120 million, and the Massachusetts laws also required Mavis to pay another $24 million to the state. The amount left to the winner was $336 million, an impressive prize for a single person.
Mavis Became Richer Than Brad Pitt In A Single Day!
Mavis Wanczyk moved from a regular person to one of the richest people in the United States. Although she can't contend with Bill Gates or Jeff Bezos, she became richer than many celebrities in 24 hours.
For example, Roger Federer earned over $100 million from playing tennis in his career. The odds are the sum is doubled with his sponsorship deals, but he didn't even come close to Mavis Wanczyk's wealth at the time when she won Powerball.
Even Brad Pitt, the famous Fight Club actor, was worth $300 million around the time Mavis won the jackpot, and she climbed above him. Some other actors with a lower net worth included Harrison Ford, Mark Wahlberg, Bruce Willis, and Leonardo Di Caprio. It's clear why Mavis is among the most famous lottery winners out there.
There's no news about Mavis Wanczyk's net worth, but there's also no news of her financial troubles. So, it's possible that she's living a happy, low-key life.
What Numbers Made Mavis A Record Jackpot Winner?
The combination Mavis played was made of the following numbers – "6, 7, 16, 23, and 26." As for the Powerball number, she picked "4" because it was her favorite Keno number. Since it brought her the most luck, she included it as a special addition to the ticket. As for the regular numbers, Mavis said she picked them by using birthdays and other relevant family dates. It's an intriguing approach that doesn't have much to do with lottery strategies. Instead, it shows you need to have luck to win the biggest prizes in the lotto.
How Did Mavis Wanczyk React When She Won The Jackpot?
Mavis Wanczyk realized she had won after a friend informed her. She made an unusual decision to go public right away. It might be that she was excited and didn't get any time to think, but the entire country knew she was the winner a day after the draw.
It's not surprising everyone wanted to know what Mavis was doing. The media was outside her house day and night, and many neighbors, acquaintances, and other parties that wanted a portion of the money started appearing. Long-time friends and unknown people started reaching out to Mavis, leading to police intervention. The Chicopee Police Department strengthened patrols around Wanczyk's house to ensure she was safe and protected against any harassment.
"I Was Scared, and I Wanted to Be Alone!"
Mavis could have taken some steps to remain anonymous after a lottery win, but she decided on another path. According to what she revealed to the media, Wanczyk had mixed feelings after winning the jackpot.
"I was a bit scared once I discovered the information. Everything seemed overwhelming, and I wanted some time to relax and think. It was necessary to consider what I should do next," said Mavis.
She celebrated winning the jackpot by staying at home.
A Dream That Came True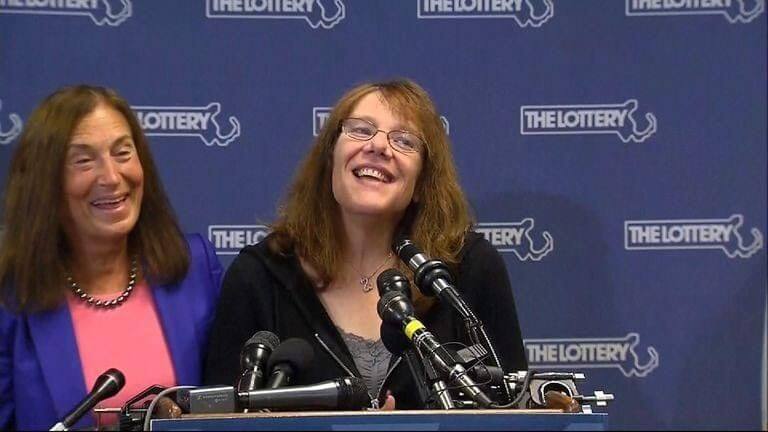 Everyone thinks about winning a lottery occasionally, but it's usually not a lifelong dream. For Mavis, the dream was to head to early retirement and quit her job. She worked in the same position at the Mercy Medical Center for over three decades. So after winning, Mavis quit her job by asking for a break and never returning – she was set to live in retirement as a wealthy person.
Mavis Wanczyk's Personal Life
Mavis Wanczyk was in her early twenties when she got married. The lottery winner has two children, aged 37 and 34. Her divorced husband, William Wanczyk, died in 2016 after getting hit by a drunk driver who was also under the influence of heroin. The driver was tried and sentenced to 5 years in prison.
Mavis Wanczyk found a new boyfriend, Richard Lord, in 2001, 11 years after divorcing William in 1990. They dated for 15 years but never tied the knot, and Richard explained that after his first wife deserted him with nothing, he had no plans to settle down again.
Beware Of Scammers
Lottery winners who reveal their identity publicly often encounter problems. Fortunately, Mavis Wanczyk only made scammers suffer as they never got a penny off her.
However, some scammers use her identity to defraud people online by creating charities and social media platforms to share sob stories and fake giveaways. Unfortunately, lottery scams are easy to fall for, but here is what you must remember.
Mavis Wanczyk doesn't run any foundation and isn't active on social media. If anyone claims to communicate in her name, avoid them because they are frauds.
Final Thoughts
Over time, the media lost interest in Mavis Wanczyk as she successfully avoided scandals and lived a quiet life. We can't help but feel glad for Mavis because she's one of the people living the dream of being a lottery winner, and it's nice to see that money hasn't changed her.
There's no news of her playing the lottery, but it'd be fun if she still guessed lucky numbers.
Are You the Next Lottery Winner?