Best Lotto Betting Sites in 2021
Lotto betting offers a different concept of playing the lottery. Instead of purchasing actual tickets, you place a wager on specialized platforms. The experience is similar, which means guaranteed fun and excitement.
If you'd like to try wagering on lottery games, check out our selection of the best lotto betting sites in 2021. Our experts analyzed all available options and listed everything you need to pick your favorite operator. Check out this guide and start placing wagers on lotto games today!
Best Lotto Betting Sites at a Glance
1. 🥇MultiLotto – the most impressive selection of games to wager on, including more than 60 lotteries (read more).
2. 🥈LottoGo – it gets the award for the best-looking lotto betting site (read more).
3. 🥉Jackpot.com – a fairly new platform with a special lottery game only available on their site (read more).
4. William Hill Lotto – the best lottery betting option offered by the most reputable UK bookie (read more).
5. Paddy Power Lotto – this is an Irish bookmaker that offers daily bonuses and other promotions (read more).
6. Ladbrokes Lotto – it's easy to play on Ladbrokes, especially if you use the Lucky Dip feature (read more).
7. BetFred Lotto – apart from standard lotto bets, you can enjoy special wagers (read more).
8. LottoStar – it's an excellent choice for South African players (read more).
1. MultiLotto
MultiLotto will impress you with the list of available games. From European gems like EuroJackpot to New York Lotto, you'll love the selection offered by this operator. You can pick from multiple deposit methods, and even expect a bonus if you meet the minimum limit for it.
The platform doesn't want you to miss a single win. That's why they send notifications whenever you win a prize. You can play on the go in intuitive apps that are crash-free and offer an optimal playing experience. The website offers more than ten localized versions, which attracts players from all over the globe.
SPECIAL OFFER!
100% LOTTO BONUS UP TO 100€ + 10 FREE GOLD LOTTERY TICKETS – 
Claim it!
Why We Recommend
It has an impressive selection of lottery games from around the world.
Best for
Those looking for an all-around lottery experience and prefer enjoying a website translated to their native language.
Pros
More than 60 games available
Dedicated iOS and Android apps to play on the go
A deposit bonus offered to new players
You receive winning notifications to ensure you don't miss a prize
Cons
No option of getting in touch over the phone
Some withdrawals require a couple of business days to finalize
2. LottoGo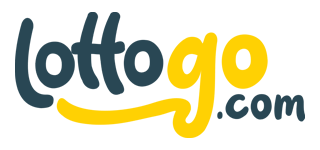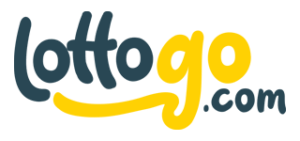 You won't find many lottery betting sites that look as good as LottoGo. The designers did a terrific job, and we could say the same for mobile app developers. You can play the lotto on both stationary devices like PC and portable gadgets, such as tablets and smartphones.
LottoGo offers around 20 different lottery games. It also supports syndicate play, which adds the necessary variety to the site. The payment process is fairly quick, especially since you can expect all prizes up to £50K to be delivered directly to your account.
Why We Recommend
It supports syndicate play and offers one of the best-designed websites in the entire lottery world.
Best for
Those who like to play on the go via dedicated Android and iOS apps.
Pros
All the popular games supported
A beautifully designed website
A fairly quick withdrawal process
It supports syndicate play
Cons
No public information about the jackpot winners
A modest selection of deposit methods
3. Jackpot.com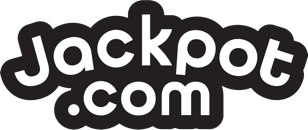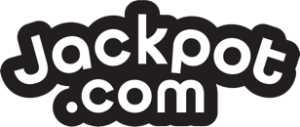 Jackpot.com is a relatively new platform that was established in 2016. Although it hasn't been around for long, it attracted a large number of players. That's because they did a good job when selecting lotto games – you can find more than 30 lotteries on the site.
It's interesting to note a special lottery game organized by Jackpot.com is also available. You can deposit instantly by using the desired payment method. The platform applied all the required security measures and acquired a gaming license to confirm its reputability.
SPECIAL OFFER!
GET 6 bets on JackpotLotto for just €2.50 – 
Claim it!
Why We Recommend
Apart from an impressive lottery selection, Jackpot.com even organizes their lotto game with tempting rewards.
Best for
Those who appreciate a variety of lotto games and deposit methods to streamline the entire lotto betting experience.
Pros
24 instant deposit methods available on the site
Major lottery games supported
A special lottery organized by the site
A safe and secure platform
Cons
Customer support has limited working hours
No dedicated mobile app
4. William Hill Lotto

William Hill is a famous UK bookmaker founded in 1934. As time passed, the operator expanded its offer. Today, it also includes lottery betting, including popular games like French Lotto and Canadian Lotto 6/49.
WH Lottery features a unique concept where you bet on lotto numbers in a particular draw. You can pick up to five numbers and you win the prize if you guess them correctly. The odds vary, but the maximum you can win is £1 million. William Hill Lotto comes with a dedicated app for iOS and Android.
Why We Recommend
It is a reputable operator with a huge tradition. There is a decent selection of lottery games available on the site.
Best for
Those who want to combine lottery betting with sports wagering and casino games.
Pros
A reputable vendor with a long history
Dedicated Android and iOS apps for playing on the go
A unique betting concept with up to five numbers
Multiple gaming licenses acquired
Cons
The betting concept comes with a small learning curve
The maximum payment is £1 million per slip
Full William Hill Lotto review
5. Paddy Power Lotto
Paddy Power Lotto doesn't offer many games, but they picked them carefully. Since they are an Irish bookmaker, they include both Daily Millions and standard Irish Lotto. The classic betting concept of wagering on no more than five numbers is available on the site.
PP Lottery acquired multiple gaming licenses from UKGC, MGA, and Alderney Gaming Commission. The brand launched dedicated iOS and Android apps. The payment process is simple and intuitive. You can use methods like MasterCard, Visa, and e-wallets like Skrill and Neteller. Deposits are instant, and withdrawals at Paddy Power are usually quick.
Why We Recommend
Paddy Power offers a daily bonus and other promotions you can use on lottery games.
Best for

Anyone who wants to try a lottery betting concept for the first time.
Pros
Some games come with a daily bonus that boosts prizes
Free apps for iOS and Android
You can use promotions and bonuses on lotto games
Multiple gaming licenses to confirm reputability
Cons
It could use more lotteries
A modest selection of payment methods
Full Paddy Power Lotto review
6. Ladbrokes Lotto

Ladbrokes Lotto might have started several years ago, but the bookie itself has a history of over 135 years. At the time, this brand also owned the Hilton Hotel. Today, Ladbrokes is a gambling and betting brand offering three lotto games to its users.
The company uses a classic lotto betting concept where the maximum prize is £500K. You can use the Lucky Dip option when picking the numbers. Although there are no mobile apps, the platform offers a responsive design to ensure you have an optimal playing experience on the go.
Why We Recommend
It offers a beginner-friendly interface and even first-time visitors will find it easy to navigate around the site.
Best for
Those looking for a low minimum deposit limit and daily lotto games combined with sports wagering and casino tables.
Pros
Instant deposits and fast withdrawals
The lucky dip feature is useful
A beginner-friendly interface
It also includes sports betting and casino games
Cons
It could have a better game selection
Users from some countries not accepted
7. BetFred Lotto

BetFred acquired licenses from the Gibraltar Gaming Authority and the United Kingdom Gaming Commission. You'll find more than ten lotto games on the platform, although most of them are Europe-based.
Apart from classic lottery betting, you can play specials. These allow you to wager on how many odd numbers will be drawn, try to guess the bonus ball, and test other unique betting options. The depositing process is simple and supports credit cards, e-wallets, and other popular payment methods.
Why We Recommend
It's an all-around website with a generous game selection, multiple payment methods, and simple navigation.
Best for
Those who appreciate a variety of available lotto games and enjoy wagering on different lotteries.
Pros
A reliable and fast website with an intuitive menu system
Special bets are a unique addition to the offer
More than a dozen of lotto games available
Multiple payment methods supported
Cons
It doesn't offer syndicate play
Modest maximum payments for some lotteries
8. LottoStar


LottoStar is a lotto provider based in South Africa. That's why players from this country love the platform. However, the operator also welcomes users from the rest of the world. It offers an impressive gaming selection, including more than a dozen of games. You'll find US Powerball and MegaMillions on the list, too.
The low minimum deposit is only R10, and you can use multiple payment methods. If you have any questions, you can count on LottoStar customer service to help. The platform is mobile-friendly and you can place lotto bets from any location.
Why We Recommend
The platform offers an impressive selection of games for lottery betting, including all the most popular lotto options.
Best for
Players from South Africa since that's where the platform's main office is located.
Pros
It includes major lotteries from the USA, Europe, and other continents
A low minimum deposit makes it attractive for newbies
Impressive safety and security measures
Helpful customer service ready to answer any questions you might have
Cons
You only have 90 days to withdraw any winnings made on the site
There's no option for syndicate play on the site
How to Play Online with Lotto Betting Sites
If you ever played the lottery or placed a wager online, you'll be familiar with the process. And even if you are a newbie, lotto betting is beginner-friendly and doesn't come with a learning curve.
The entire process of placing a bet is simple and involves the following steps:
Pick the desired lottery wagering site. Make sure to rely on thorough research and recommendations made by professionals.
Register an account. The actual signing-up process is free and won't take more than a minute. However, you'll need to deposit funds to the account to be eligible for wagering. You can choose any of the deposit methods offered by the site.
Place the bet. Now it's time to check out the available lotto selection. Once you pick the desired game, choose how many numbers to bet on. You can try and guess one to five numbers that will be drawn in a particular session. The more numbers you guess correctly the higher the prize.
Wait for the draw. The drawing session of that lotto will tell you whether you won. If you did, the money should appear soon in your account. For large prizes, customer support might contact you for additional identity checks.
How to Choose the Best Lotto Betting Provider
Our experts listed the top lottery wagering platforms on this page, but how did we select them? Our team used the same factors as when analyzing the best lotto sites.
Here is how we evaluated the platforms:
Following the law – a gaming license is the best confirmation the platform complies with the relevant regulations. These certificates ensure the operator has the liquidity to pay the prizes you potentially win.
Security layers – cyberattacks aren't uncommon, so a lotto operator should protect its site from hackers. Make sure the provider uses SSL and other security measures to keep your data safe.
Available games – which lotteries can you play on the website? Does it cover major games and is your favorite on the list?
Additional betting options – these could include syndicate play, special bets, and similar options.
Payment methods – your favorite payment method should be on the list. The common deposit and withdrawal options supported are e-wallets, credit cards, and vouchers.
Mobile support – can you place lottery wagers on the go? Some providers offer mobile apps, while others allow you to play on their site directly from the browser on your portable device. Either way, it's important that there is at least one option of playing on the go.
Customer support – if you have a question or something goes wrong, helpful customer service becomes crucial. You should have multiple ways of getting in touch, such as live chat, e-mail, or phone.
You can use these methods if you encounter a new lottery site. They will help you determine if it's worth visiting or you should steer clear of it:
Basic Terms for Betting on Lottery Online
If you want to play on lotto betting sites, you must meet their terms and conditions. Here are the basic requirements on most platforms:
Meet the legal age requirement – it depends on your location, but it's usually placed at 18 years old.
A single account per person – this rule is applied because of potential promos and bonuses offered to players.
Maximum prize limits – most platforms offer fixed odds, which restricts the maximum rewards you can one on a specific lotto. The restrictions could be from £100K to £1 million or more.
How to Recognize Fake Lotto Betting Sites?
Although online lottery betting is safe, it's still necessary to pick reliable platforms. You don't want to end up on a fake lotto wagering site that will end up scamming you. Unfortunately, many people were victims of online lottery scams in the past.
So, how to spot a potentially fake lotto betting site? Here is some guidance that could help:
No gaming license acquired – did you check if the platform has a gambling license? UKGC, MGA, Curacao, and Gibraltar are only some authorities that issue these certificates. Each lotto betting platform should have at least a single license.
The bonuses seem too generous – the platforms could promise huge bonuses, promotions, and prizes. If it seems too good to be true, that's because it probably is.
Security certificates – another important thing to consider is the security layer applied by the company. These certificates, such as SSL, protect your data and funds, which is how they contribute to the site's reputation.
History – if the website has been around for a couple of months, it could be smart to avoid it. It's much better to stick to reputable platforms with a long tradition.
Which Site Has the Cheapest Betting Options?
The price of a single bet can vary significantly. It's up to you to choose the options that fit you the most. William Hill Lotto and BetFred could be among the platforms that offer the most budget-friendly options for lottery wagering. However, the terms might vary from one game to another. You can also check the lotteries that offer the cheapest ticket prices and give them a shot.
The Biggest Online Lotto Betting Winners
The maximum reward you can win depends on the lotto platform. Some bookies offer fixed odds and limit a potential win to £1 million or a similar sum. However, if you pick a lotto betting site where you wager on the outcome of the lottery with the same odds offered by that game, you'll be eligible for a jackpot.
You can win huge sums while playing the lottery online. Many bookmakers publish details about big winnings on their websites. For example, the story about a player winning £250K talks about a user winning this sum after guessing five numbers correctly by betting on the lotto.
Although LottoStar doesn't publish actual winners' names, they have a page dedicated to recent winners where their initials are revealed. You can also find stories about players winning huge jackpots when playing the lottery online. For example, A.D. from Panama won $30 million at The Lotter. AN Iraqi citizen won $6.4 million while wagering on the web, and many news portals published that story. As you can see, payments on internet-based sites are guaranteed
FAQs
🏅What Is the Best Online Lotto Betting Site?
The #1 on our list is William Hill Lotto. This is a reputable bookie that offers an enjoyable experience for all players. The platform offers a decent selection of lotteries and fast deposits and withdrawals. The prizes are tempting and you can download a mobile app to play on the go, which guarantees you won't miss a single session.
🤔What Is the Difference Between Lottery Agents and Lottery Betting?
A lottery agent is an online vendor that buys tickets on your behalf. That means they purchase an actual ticket and you participate in the draw. Unlike that, lotto betting involves wagering on the draw under the terms offered by the site. Your task is to guess the numbers drawn correctly, and you become eligible for a prize if you do.
🤥Is It Legit to Bet on Lotto Online?
Yes, online lottery betting is perfectly legit. The entire process is legal, as long as the internet lotto isn't illegal in your location. The platforms themselves acquire gaming licenses and meet the relevant laws. That guarantees everything is by the book, and you can bet on these reputable sites legally.
🔓Are Online Lotto Betting Sites Safe?
The most reputable betting vendors, such as the ones listed on this page, are 100% safe for players. Two factors contribute to a lottery wagering site safety. The first one is a gaming license, which serves to confirm they meet the industry standards, guarantee payments, and offer fair play conditions. Apart from that, the platform should have SSL or a similar security certificate. It keeps user data and funds safe to ensure no one steals them.
🔓Which Lottery Site Is the Most Secure?
While all the best lotto betting sites are safe, you might be looking for maximum security. If that's the case, check out William Hill Lotto. The platform has a security expert team that applies the latest security standard to protect the website from data breaches and hackers. Thanks to that, the platform is incredibly secure.
🧾Do I Need to Pay Taxes on My Lotto Betting Winnings?
That depends on your location. Lotto betting sites usually don't take anything from your win. However, if there are applicable taxes in your location, you should be ready to pay them. Check out our tax calculator to learn about rules in different countries.
💬Which Lotto Betting Site Has the Best Customer Service?
It's impressive how helpful staff agents on lottery wagering sites usually are. LottoStar is a true example in that area. Their customer service is impressive. The agents are knowledgeable and ready to resolve your problem quickly.
📱Which Lotto Betting Sites Have a Mobile App?
William Hill Lotto, MultiLotto, and Paddy Power Lotto are platforms that have designed apps for iOS and Android. These applications are free to download and they simplify playing on the go. Although other sites don't have a mobile app, they still offer a responsive website. That means the interface adjusts to portable screens. Thanks to that, you can still enjoy playing on the go.
Conclusion:
The good news is that there is a generous selection of lotto betting sites available in the market. It's vital to stick to the list of reputable platforms that guarantee payments and ensure a safe playing environment.
It shouldn't be hard to pick your favorite lotto betting operator. You can choose based on the available games, but don't forget potential bonuses, mobile gaming experience, and other relevant factors. Don't hesitate to try lottery wagering since you will surely enjoy this exciting concept of playing the lotto!