According to the available information, LottoStar has been available to online gamers since 2007. Today, it offers more than a dozen of lottery games from around the world.
The operator is based in South Africa and offers an experience tailored to players from this country. However, you can also access it from other corners of the world. Our experts tested the platforms, and here is what they discovered!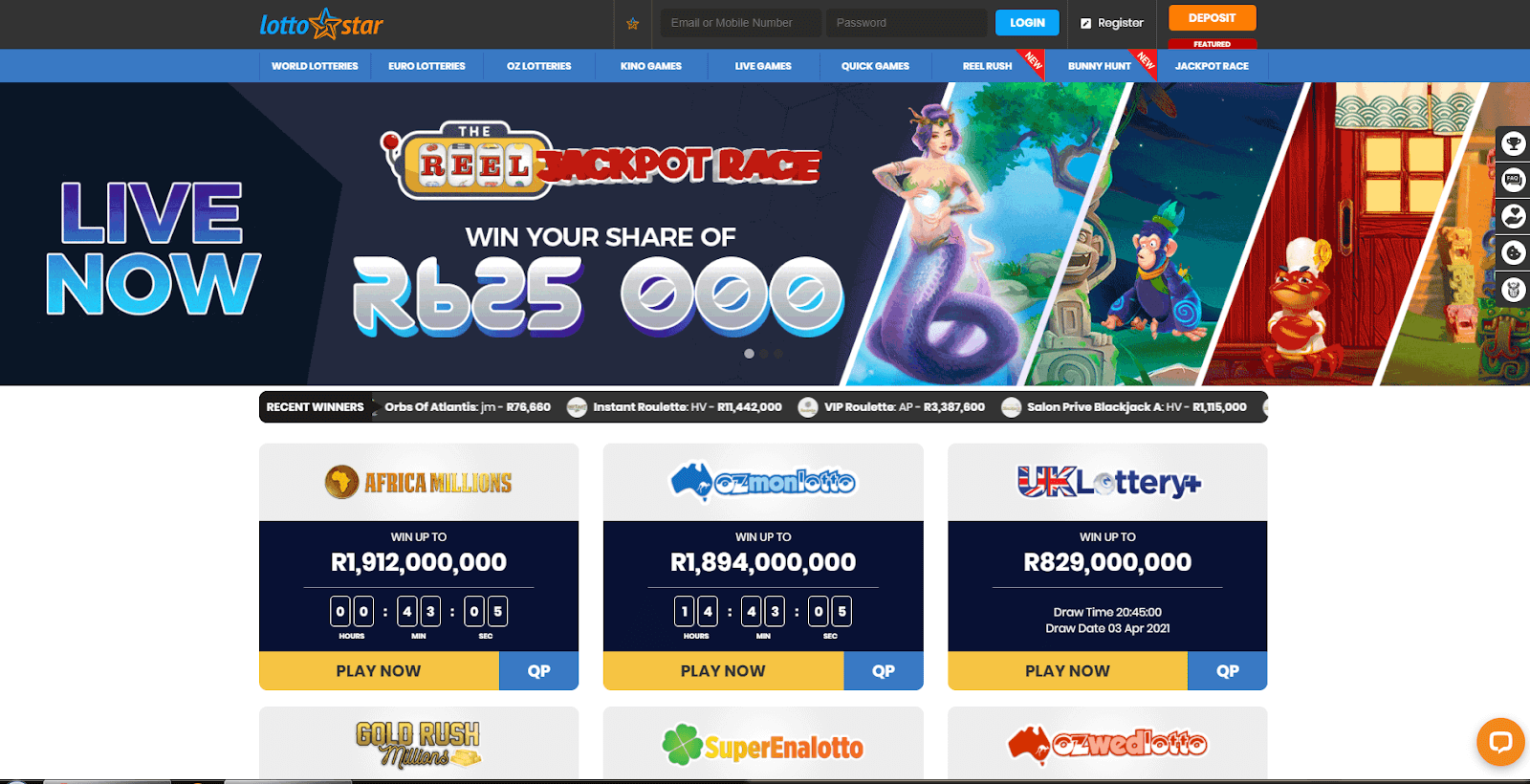 What Online Lotteries Are Available at LottoStar?
LottoStar is among the providers that offer Africa Millions, which is a specialized continental lottery that offers tempting prizes. The entire lottery selection offers many other games, too. That includes the largest world lotteries like US Powerball and MegaMillions.
It's nice that the designers categorized all games into three submenus. If you feel like playing European or Australian lotteries, you can pick them from their specific category. All other games are in the World Lottery category. The total number of games is 13 at the moment, and you can find a complete list below.
How to Use LottoStar
LottoStar offers a simple and intuitive platform with a straightforward process of buying lottery tickets. Once you register and access your account, these are the steps to follow to play lotto:
Pick your favorite game from the available categories. You'll find multiple submenus with different worldwide lotteries.
The system offers you to choose between a Quick Pick or Manual selection. Pick the former if you trust the random system of choosing the numbers. Alternatively, you can go with a manual selection or even use a lotto number generator to help you find the right combination.
You can buy one or more tickets right away. Once you are happy with the choice, finalize the purchase.
Quick Guide to Registering at LottoStar
The top menu of LottoStar's website always has a Register button. If you click it, a simple pop-up will open. That's the first step of registering, and the form looks like this:
You might find it interesting that the platform requires a source of funds. The selection includes salary, self-employed, inheritance, and other options. In the next step, you'll also need to provide additional details:
The good news is you don't have to provide an actual ID at this point. You can choose "No Valid Verification" to open a different form:
Here, it's enough to provide your country, date of birth, and gender. Once you agree to the terms, you can finalize the registration process.
The Other Games You Can Play at LottoStar
It's not an exaggeration to call LottoStar an online casino. If you don't feel like playing lotto, you are welcome to try these games:
Kino – multiple variations of Kino will ensure to keep the fun going.
Live games – these are live tables with actual human dealers. The games available vary from poker and roulette to blackjack, baccarat, and even game shows.
Quick games – these are scratch cards and other games that offer instant wins.
Slots – you can spin the reels and enjoy pursuing big jackpots.
The same account can be used to play all game types offered by LottoStar.
Is LottoStar Mobile-Friendly?
LottoStar doesn't have a dedicated mobile app. However, that doesn't stop players from playing on the go. The provider made sure the website design is responsive. If you use a smartphone, tablet, or another portable device, the interface adapts to that screen. From there, it should be easy to access the account and purchase the desired tickets.
Are There Bonuses and Promotions at the LottoStar?
You can expect LottoStar to organize occasional promotions and offer bonuses to its users. That includes deposit bonuses for new and loyal players, but also freebies. You could receive vouchers to claim promo credits and place wagers or purchase lottery tickets on the site. It's imperative to visit the platform regularly because these deals can often be time-sensitive.
Payment Methods at LottoStar
LottoStar offers a decent selection of deposit options. However, most of them are only available to South African players. You can purchase vouchers in SA or pay in banks by using a public recipient service. The minimum deposit is R10, which is extremely low and attractive. Please note that there is a 5% credit card charge when using Visa or MasterCard.
The withdrawals are fairly fast, although there's a 90-day window timeframe to claim any winnings. That's something to consider because the operator might consider you forfeited the winnings if you don't claim them.
Deposit Methods
| | | |
| --- | --- | --- |
| Visa | MasterCard | VCS PayGate |
| Peach EFT Secure | SiD | Standard Bank |
| FNB | ABSA | Nedbank |
| Capitec | SnapScan | Vouchers |
LottoStar Terms and Conditions
The standard terms like meeting the legal age requirement and having a single account per player apply on all lotto sites. We read the conditions of using LottoStar, and here are some specific things we noted:
You use actual playing funds first and only then move to invest Promo Credits.
All withdrawals above R25,000 will require documents to comply with FICA.
An account becomes dormant if there's no activity on it for 180 days.
The usual cut-off times are 60 minutes before the draw. That ensures enough time for processing all tickets.
LottoStar Customer Service
The provider has polite and knowledgeable customer service. The best way to contact them is to initiate a live chat. That's easy because all you have to do is to click a button at the bottom section of the page.
You can also send an e-mail or call customer support. Their working hours are from 7 AM to 10:30 PM daily (local time).
Is LottoStar Legit or Scam?
LottoStar isn't a scam, and our expert analysis confirmed that. The business is legit, and the company applies all security measures to protect user information on the site. Additionally, it complies with all SA laws and regulations. The local Mpumalanga Economic Regulator confirms that with its license.
LottoStar Verified Winners
We always like to see transparency about winning on a particular lottery site. That's why LottoStar thrilled us with a page dedicated to recent winners. They publish details about notable wins, but that proves you can trust them. The operator already paid millions in winnings, and nobody ever had a payment issue. That indicates you can rest assured all lottery wins will be paid out on time.
LottoStar Verified Winners
We always like to see transparency about winning on a particular lottery site. That's why LottoStar thrilled us with a page dedicated to recent winners. They publish details about notable wins, but that proves you can trust them. The operator already paid millions in winnings, and nobody ever had a payment issue. That indicates you can rest assured all lottery wins will be paid out on time.
If I Win at LottoStar, Where Does the Prize Money Come From?
You'll receive the money from LottoStar, so there are no insurance companies or third parties involved. It's vital to note that you'll receive all money in the form of play credits. The operator promises that they will pay you within 14 days from the drawing date.
Another thing to note is that you have 90 days to withdraw or play all your winnings. Otherwise, the operator will consider you forfeiting them. That's something you should pay attention to, especially for smaller prizes.
LottoStar FAQ
Is LottoStar Legal?
Yes, LottoStar is registered with the Mpumalanga Economic Regulator. It's an authority that guarantees the provider complies with South African laws.
Does LottoStar Support Syndicates and Bundles?
We failed to find an option to play the Syndicate lotto version at LottoStar. Our team also didn't find any bundle deals, although you can buy multiple tickets at once.
What Currencies You Can Use at LottoStar?
The default currency on the website is South African Rand. The reason for that is that the provider has its headquarters in South Africa.
LottoStar – Is It a Recommended Site?
If you are from South Africa, there's no doubt that you should try this site. LottoStar is a legit provider that enables a perfectly legal and enjoyable experience to all SA players. It also welcomes users from other countries, and they could all find the lottery selection satisfying. You can play all major lotto games and purchase tickets on PC and portable devices. Overall, LottoStar might not be at the top of its league, but it's a platform worth trying.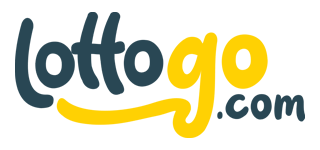 LottoGo offers a similar range of lotteries to LottoStar. They have a couple of additional lotto games, and they also include casino games. An advantage of LottoGo could be a dedicated iOS app, which is free to download. Another convenient feature is that the operator guarantees all wins up to £50K will be delivered directly to your account.

In the world of sports betting, you'll hardly find a more reputable name than William Hill. WH Lotto allows you to participate in multiple lotteries, with most of them organized in Europe. You can also enjoy playing on the go with any portable device.