Buy Saturday Lotto Australia Tickets Online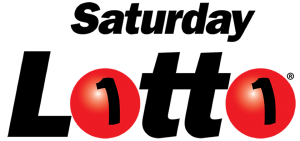 Australian Saturday Lotto Review
Saturday Lotto took the initial 6/45 lottery formula and added a twist with two additional supplementary numbers. The jackpots in this game come at favorable odds, and here is a detailed Saturday Lotto review to learn its other important features!

How to Buy Australian Saturday Lotto Tickets Online
Apart from the official lottery website, numerous online providers are offering Saturday Lotto among the available games. Make sure to pick a reliable site, and you can purchase tickets in seconds.
If you want to purchase a single ticket for Saturday Lotto, it will cost you $1.45. Each next line will cost you the same amount.
How to Play Australian Saturday Lotto Online
The basic concept of the Saturday Lotto is 6/45. That means you need to guess the six first numbers drawn from a single drum to win a jackpot. However, two additional balls will be drawn in each session. These are known as Supplementary Numbers (SN), and they can help to win three out of six reward categories.
Apart from the regular draw, you can also participate in Megadraws and Superdraws. Megadraws occur several times every year, while Superdraws are only organized once around Christmas. The jackpots and other prizes for special draws significantly increase compared to standard sessions.
Odds of Winning Australian Saturday Lotto
If you are dreaming of winning the jackpot in Saturday Lotto, you will need to beat the odds of 1:8,145,060. These odds are better than in Canada Lotto 6/49, Powerball, and many other national lotteries.
The lottery has six prize tiers. Here are your chances across all reward categories:
| Prize Tier | Requirements | Odds of Winning |
| --- | --- | --- |
| #1 | 6 matched numbers | 1 : 8,145,060 |
| #2 | 5 + 1 or 2 SN | 1 : 1,678,755 |
| #3 | 5 | 1 : 36,689 |
| #4 | 4 | 1 : 733 |
| #5 | 3 + 1 or 2 SN | 1 : 297 |
| #6 | 2 + 1 or 2 SN | 1 : 144 |
When Is the Australian Saturday Lotto Drawing?
As the name suggests, Saturday Lotto draws are held on Saturdays. The drawing time is 8:30 AEST (12:30 PM CET)
Australian Saturday Lotto Payout Chart
The estimated worth of the standard Saturday Lotto jackpot is AUD 4 million (around €2.34 million). The grand prize has a rollover option, but it can only transfer four times. That means the fifth draw will always bring a jackpot winner (if it doesn't happen sooner).
The jackpot prize is the most tempting, and other rewards are far behind. Here is a detailed payout chart:
| Requirements | Prize |
| --- | --- |
| 6 matched numbers | Jackpot (approximately €2,341,491) |
| 5 + 1 or 2 SN | €5,081 |
| 5 | €761 |
| 4 | €18.15 |
| 3 + 1 or 2 SN | €12.88 |
| 2 + 1 or 2 SN | €7.61 |
Australian Saturday Lotto Taxes
You don't have to worry about the Australian government taxing your winnings. Whatever you win, you will get to take home. If you are playing from another country, make sure to check local taxes, and whether your winnings are subject to them.
Australian Saturday Lotto History
Did you know that the history of Saturday Lotto goes back to 1972? It was only available in Victoria state, and it took over four decades to expand to the entire country. It finally happened in 2013 when Saturday Lotto became a syndicated lottery.
The initial format was 6/40, but the organizers changed it in 1985. Ever since then, the lottery kept a single-drum formula with 45 balls.
Biggest Australian Saturday Lotto Jackpots in The History
The largest jackpots in the Saturday Lotto are in special draws. That is because regular jackpots can only rollover four times, and that limits their size.
Here is the list of biggest prizes in Megadraws and Superdraws:
        €17.59 million – a lucky player won it in 2017.
        €15.82 million – it was in 2006 when a lucky player won this sum.
        €14.65 million –  a lucky winner won this sum in 2013.
Australian Saturday Lotto FAQ's
How to Play Australian Saturday Lotto from Outside Australia? Is It Legal?
Yes, you can play Saturday Lotto from outside Australia legally. The best way to do that is to pick an online lottery provider and purchase tickets over the web.
What Are The 7 Most Common Numbers in Australian Saturday Lotto?
The most common numbers in Saturday Lotto are 1, 18, 11, 40, 12, 22, and 25. The most frequently drawn number among supplementary balls is 23.
What is the deadline for buying Australian Saturday Lotto tickets before the drawing?
The deadline for purchasing tickets is Saturday at 7:25 AEST (11:25 AM CET).
Australian Saturday Lotto – Is It Worth Playing?
Saturday Lotto is a game that has been around for decades. Today's format features an intriguing concept with a jackpot that is guaranteed to be won in five draws or less. The lottery offers favorable odds for top prizes, so make sure to give it a chance!