Lottery 'n Go Editorial Guidelines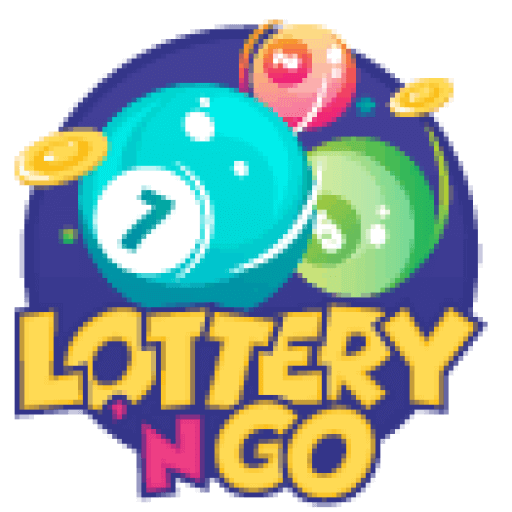 Lottery 'n Go wants to help you enjoy a great experience at lottery websites by providing all the information you need for the online lottery. All the content here serves to help you become a better player. For example, suppose you require information on lottery games, strategies, payment methods, websites, and other details. In that case, a quick visit to our blog section can help you find what you need. Or, better still, do a quick search through the search icon on the homepage.
Why should you trust us? Well, our readers are our priority, so we ensure that the content reads well and delivers the solution to your problem on your first visit. We also employ strict editorial guidelines that ensure that our content is relevant, high-quality, and easy to read for everyone. So you can count on us.
Our Editorial Team
Our editorial team includes experts such as talented researchers and experienced lottery players. They offer their experience in playing lottery games over plenty of years to help fellow players can benefit from their experience and make better lottery decisions. Their hands-on experience in the lottery industry is the foundation on which we build our content. They also work constantly to bring you the latest news and trends in the lottery industry.
The team is led by Liam Wilson, our editor-in-chief at Lottery 'n Go. He is an established lottery player with numerous successful experiences in the lottery. Having worked with some of the top lottery providers in the world and researched lottery content for years, he decided to start this site to help lottery players get the information they need to have an exciting lottery experience.
Our Editorial Code
We have an editorial code that we follow to ensure our content stays true to its purpose. It agrees to our terms of use and privacy policy to help us to remain on track to achieve our mission. The codes are listed below.
We maintain Neutrality – We strive to remain neutral during reviews so that you can develop your own perspective about lottery websites. Therefore, we will highlight the good sides and the bad sides.

For example, when we rank lottery sites, we will let you know if a lottery website offers superb service. If they do not meet our expectations, we will gladly tell you. This way, you will get the complete information and be well-positioned to make the best choices. The same goes for writing reviews about payment methods, lottery software, and the best sites for lottery players in different countries.

We Ensure Accuracy – Every content on our website comes from data-driven research. This ensures that we stay accurate on every blog, guide, and review. To achieve this, our writers do in-depth analysis on every subject and verify with the editorial team to ensure that the information is 100% correct.


We Simplify Information – Our goal is to provide information, and we understand that this is only possible if you can perfectly understand what we post. This is why we make everything simple and easy to understand. We make an effort to conduct research, find information, and break down complex information into simple forms for easy understanding.


We Work With Verifiable Sources – While we happily provide insights and information from our expert's years of experience, sometimes we consult other places for information. However, we ensure that sources are reputable and verifiable. We usually reference them by linking them in the post.


We Review and Rectify Errors – We are human, after all, and there could be mistakes in the content, or the lottery website could update its service, which causes our content to become outdated. To remain current, we constantly review our content to ensure it stays correct and relevant. If you find any incorrect information on our website, feel free to contact us, so we can rectify it immediately.
Our Publishing Process
This describes the entire process from the content idea generation to publication. We want to take you through the publishing process so that you understand the level of transparency and professionalism we bring to our website's content. The following describes the publishing process at Lottery 'n Go.

Our Mission
It starts with our mission. We aim to create a hub where you have all the necessary information for the best experience at lottery websites. To this effect, our editorial teams constantly work to provide high-quality content concerning the lottery industry, such as lottery websites, lottery games, lottery results, payment methods, and lottery trends.
Research
We create our content with comprehensive research to find all you need to make intelligent decisions in the lottery. The way we conduct our research depends on the type of content we are creating. We offer five main types of content.
Lottery Website Review – We analyze the top lottery sites to find valuable insights into their operations. Our research covers the following.
Rating players' experience based on trust, mobile compatibility, player support, number of games, bonuses, and payment methods.
Testing the website features such as deposits, withdrawals, subscriptions, and customer service.
Checking if the lottery website is regulated by authorizing bodies
Verifying if the players' experience is as advertised
Reviewing their terms and conditions
Lottery Guides – We explain the different types of lottery games and how to play them. Our research covers the following.
Checking the game format, history, odds of winning the jackpot, draw schedule.
Consulting the official lottery website to get the different prize tiers and recent lottery rules.
Finding the pros and cons
Analyzing the legal and tax information about the lottery
Researching the recent lottery winners
Looking for answers to frequently asked questions (FAQs)
Lottery Results – We follow the draws of different lotteries to get the lottery results. Our research covers the following.
Following the draws to find the winning numbers for that lottery round
Monitoring the jackpot amount as it rollovers to the next round
Creating a countdown till the next lottery draw
Lottery Tools – This type of content explains the different lottery tools players can use to choose their lottery numbers. Our research covers the following.
Reviewing lottery strategies, software, app, tax and odds calculator, and lottery number generator.
Researching in-depth information on how to use lottery tools
Highlighting and examining the best types of lottery tools
Creating examples that show the lottery tool in action
Looking for answers to frequently asked questions (FAQs)
Blog – This explains popular lottery topics and concepts. In addition, it assists in answering further questions that players might have about the lottery. Our research covers the following.
Consulting information from accredited sites
Highlighting examples relevant to the topic
Looking for answers to frequently asked questions (FAQs)
Content Creation
With the research done, our writers proceed to write. They prioritize the following aspects when writing.
Easy-to-understand Style – Everyone should be able to understand our content with ease. This is why we employ an easy-to-understand style that can appeal to the general audience. In addition, our writers are encouraged to include visual aids like pictures, tables, and graphs to make it easier to see important information.
Sharp content – We want to be direct and straight to the point, so we avoid wordy sentences, monotonous paragraphs, and unnecessary examples. We will also bolden the critical information so you can find them immediately.
Same Ideas Across All Pages – You will find the same ideas across all pages. We understand that different views on different pages about the same concept may confuse readers and affect how they interpret the content. 
Relatable information – One of our goals is to provide crucial information so you can avoid common mistakes that lottery newbies make. In addition, our content will be relatable because our writers are also lottery players. They understand all the problems you may encounter in the lottery.
Verification
After writing, the content goes to the editorial team, where three to four team members review it. This helps to ensure that the content is high-quality, relevant, and plagiarism-free. In addition, they employ a sophisticated grammar checker to resolve grammar, unclear sentences, and formatting errors.
They also conduct a fact check to confirm that all the data is accurate. Finally, the editors verify the sources and reference them in the content.
Publication
The editorial team checks the content and tries to raise the standard for all features, including readability, visual aids, and content accuracy. They will move it to the publishing page when it passes the checks. Then the publisher uploads it and makes it live on our website.
Content Update
We do this if changes in the lottery industry may discredit what we have on our page. Our editorial team will recommend a content update and assign the task to a writer for a content update.