Best Online Lottery Sites in New Zealand
The recent reports indicate New Zealand has a population of about five million residents. There is a national lottery that attracts thousands of players in this country. Apart from that, you have the option to play international lotto games by visiting online lottery vendors.
In this guide, we'll discover what the best online lotto sites in New Zealand are. Our experts will reveal how to choose a site that suits your needs, but also discuss rules, taxes, and other relevant things for NZ players. Here is what to know before playing the lotto in this country!
⚖️ Legal info: The Gambling Act 2003 considers playing online lottery legal, which means you can play both domestic and international lotto in NZ.
Best Online Lottery Sites in New Zealand — Highlights:
TheLotter – Best option for NZ players with an impressive lotto selection.
LottoAgent – Get 20% off your first order using our special promo code.
WinTrillions –  Numerous payment methods with a simple transaction process.
LottoGo – The best choice for playing on mobile devices.
Jackpot.com – The fees are low when purchasing lotto tickets.
LottoKings – An excellent choice for major lotteries from the USA and Europe.
LottoLand – The bonus and promotion structures are tempting.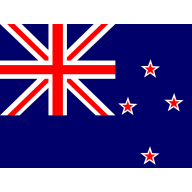 Is Online Lottery Illegal in NZ?
The short answer is – the online lottery is 100% legal in NZ. That includes playing the national lotto via the official website but also visiting offshore lottery platforms that offer international games. This is officially confirmed in the Gambling Act 2003, and New Zealand even has an official lotto provider.
The confusion in some players arises from the fact that gambling is officially illegal in NZ. It seems that this country doesn't consider lotto gambling because these games are 100% legal.
How We Rate the Best Lottery Sites for New Zealand
At Lottery 'n Go, we have a detailed system for ranking lotto sites. We've been lottery players for years and know what to look for when reviewing a lotto platform.
These are the factors our reviewers focus on:
Safety and security – We begin by checking if the website is legit. All lotto platforms mentioned in our list have a valid license. Our experts also check if the website encrypts transactions and uses the latest security measures.
Available games – New Zealand players appreciate trying games from the nearby countries, such as Australia Saturday Lotto. They also love lotteries with large jackpots like MegaMillions. We check and confirm that the lotto selection is decent on a chosen platform.
Customer care – We analyze the working hours of customer support, as well as their politeness and promptness. It's also important you can reach agents easily and by using multiple contact methods.
Bonuses and deals – can you expect discounts or a loyalty program if you are a player in NZ? We check and mention all bonus details.
Ticket purchase options and fees – we analyze the ticket cost, but also the types of play available. Apart from regular tickets, that could include syndicates and bundles.
What to Consider When Choosing an Online Lottery Site?
Our experts focused on the basic features that NZ players could find important on a lotto site. But it ultimately comes down to picking a platform that meets your preferences. These pointers can help you to choose wisely!
Do You Prefer Classic Lotto Sites or Lottery Betting?
Players from New Zealand have two options available when playing the lottery online. Some platforms will buy tickets on your behalf, while others offer a lotto betting concept. The experience is similar from a player's perspective. The only thing to confirm is that your desired provider is available in NZ.
What Payment Methods Are Available?
The good news is that many international payment options are accepted in New Zealand. Online lotto sites will frequently offer credit cards, but also e-wallets like PayPal. It's up to you to find a platform that offers your preferred payment methods. That will ensure you can deposit and start playing without any hassles.
What Are the Working Hours of the Customer Service?
New Zealand is in the GMT+13 timezone. So, if it's 1 PM in this country, 7 PM in the USA, and 1 AM in Europe. Some lottery sites have customer support with limited working hours. So, if you want to resolve a problem during NZ working hours, and the lotto platform is based in Europe, you might not be able to reach an agent. That's why you should check the working hours of customer service and make sure they suit you.
How To Play Lotto In NZ Online
If you'd like to purchase lottery tickets in New Zealand, these are the steps to follow:
Find a platform that suits your preferences and offers the lotto you want to play.
Sign up for an account and confirm your identity if necessary.
Deposit funds from the Cashier section. Most platforms offer multiple payment methods.
Head to the desired lottery page on that site and pick your numbers. You can use our lotto predictor if you need suggestions.
Buy as many tickets as you'd like. Finalize the purchase and wait for the draw.
Which Lotto Has the Best Odds in NZ?
The domestic game is Lotto NZ, and it gives a jackpot winning prize of 1:3,838,380. You can boost the grand reward by adding a Powerball number, but your odds will worsen to 1:38,383,800.
As for other games, here are some that offer great odds for NZ players:
Lotto Rules in NZ
The rules in New Zealand are similar to playing the lottery anywhere. You need to be of minimum age requirement to play legally, and you should only stick to official vendors and licensed sites. The laws allow NZ players to visit offshore lotto websites and purchase tickets for international lotteries.
New Zealand also has a national lottery. It has a 6/40 concept, and you can add a Powerball number (1/10) to boost the prizes. There's also a Strike reward, which involves guessing the first four numbers drawn correctly.
Payment Methods to Play Lottery in New Zealand by Sites
The statistics indicate that NZ players use debit and credit cards as the most frequent payment choice for online lotto. That's why you'll find Visa, MasterCard, and other providers on virtually all lottery sites. The platforms also offer a fine selection of electronic wallets, and some sites even accept prepaid vouchers.
Here is an overview of the available payment methods in NZ!
| Lottery site | Accepts Debit and Credit Cards | Accepts E-wallets | Accepts Prepaid Vouchers |
| --- | --- | --- | --- |
| TheLotter | ✔️ | ✔️ | ✔️ |
| LottoAgent | ✔️ | ✔️ | ✔️ |
| WinTrillions | ✔️ | ✔️ | ❌ |
| LotoSmile | ✔️ | ✔️ | ✔️ |
| LottoGo | ✔️ | ✔️ | ❌ |
| Jackpot.com | ✔️ | ✔️ | ✔️ |
| LottoKings | ✔️ | ✔️ | ❌ |
| LottoLand | ✔️ | ✔️ | ❌ |
Tax on Lotto Winnings NZ
If you are a New Zealand resident, you won't have to pay any lottery taxes. The country doesn't impose any lotto tax on non-residents either. However, you might need to check if lottery wins are taxable in your home country. Our lottery tax guide gives an overview of the rates in different locations.
Another note to mention is that large lotteries like US Powerball often advertise pre-taxed jackpots. If you win a large prize, you should be ready that the actual winning amount will be somewhat lower. The good news is that's usually not the case with lesser sums, and you'll get the keep the entire amount for small prizes.
Conclusion
New Zealand players will appreciate the option to choose from a large number of lotto sites. Our detailed review determined that TheLotter is the best choice for NZ users. This platform is secure and offers simple transactions and an intuitive website.
If you appreciate discounts and promotions, you can also test LottoAgent. The streamlined experience and the ease of purchasing tickets online will impress you. That also applies to lottery selection, which includes games from multiple continents. If you are a lotto fan, don't hesitate to give the online lottery a chance today!
FAQ