Best Online Lottery Sites in Russia
The latest estimations are that Russia has a population of around 145 million. This is a large country spreading on two continents – Europe and Asia. Whether you are a local or visiting the country for tourism, you might want to play the lottery.
This guide reveals the best online lotto sites in Russia. You'll find a selection of top platforms, but also learn more details about playing the lottery in this country. From its legality to payment methods and taxes, we cover all areas of interest for Russian players!
Best Online Lottery Sites in the Russia  — Highlights: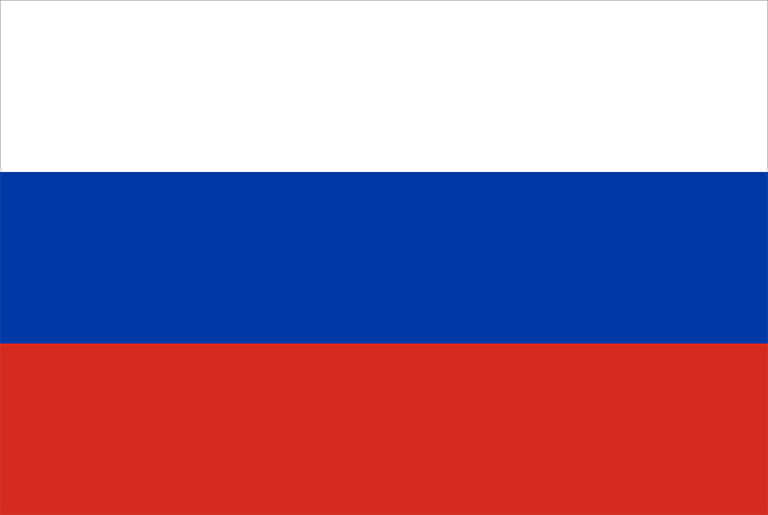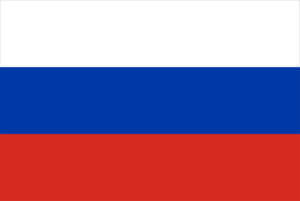 How We Rate the Best Lottery Sites for Russia
Here is a quick overview of criteria our experts use when ranking lottery sites:
Security and safety – We check any relevant licenses to confirm the website is trustworthy. It's also important the platform has security layers that keep your info and funds safe.
Lottery games – An average player's top priority is that the online platform sells tickets for the game they want to participate in, which is why we check the lotteries available to Russian users.
Customer service – It helps if the staff agents speak Russian or at least have a Russian version of the website.
Bonuses and promotions – Are there specific incentives for players from Russia? Can you expect special bonuses as new players?
Payment methods – These are important because they simplify depositing and withdrawing funds. Instant deposits can be crucial if there's little time left to buy a lotto ticket.
Would you like to learn more? Check out our full methodology to discover details about lottery site rankings.
What to Consider When Choosing an Online Lottery Site?
Apart from the general guidelines, we also focus on the specifics important to Russian players. Here are some things that can help you pick your favorite site.
Can You Buy Tickets for Your Favorite Games?
The lottery selection at online platforms depends on the site and country. Before choosing a website, make sure it offers your favorite games. Perhaps you want to play US Powerball or pursue that EuroMillions grand prize. Once you ensure the platform offers those games in Russia, it will be easy to register and play.
Is the Customer Service Doing a Good Job?
If you have any problem with how the site works, you should contact customer support. They should offer multiple methods to contact them, such as live chat or e-mail. It helps if the website has agents speaking Russian. However, it's worth noting that's not often the case.
Can You Play on the Go?
Most online lottery sites have cross-platform support. That means their websites are mobile-friendly. But if you want a better experience of playing on the go, you need a provider with a dedicated mobile app.
You need to confirm that it's possible to download the mobile app for your device in Russia. For example, theLotter has apps for both iOS and Android. If you play on the go frequently, using this software will make it easier to purchase tickets from any location.
Online Lottery Laws in Russia
The laws in Russia were strict on gambling during most of the 20th century. Although you couldn't find gaming houses anywhere except in big cities, the government decided to impose a ban on gambling in 1928. All Soviet Republics had to close any facilities that operated lotteries, roulette, card, and similar gambling games.
It wasn't until the Soviet Union was close to collapse that this would change. After lifting the ban in 1989, you could see casinos, poker houses, and many lotteries appearing throughout Russia. The reports indicate that only Moscow had 70,000 slot machines across more than 50 casinos in 2002.
In 2006, Russia passed a law indicating online gambling is illegal throughout the country. The ban was expanded to offline facilities in 2009, although there are four areas that are an exemption.
However, this federal law has one important change compared to previous ones. It doesn't consider lottery as gambling, which means these games are exempt, and you can play them online. It's worth noting that you should only use licensed and trustworthy platforms.
Legalities of the Russian Lotteries in Russia
Lotteries aren't a form of gambling, which means it's legal to play them in Russia. Some reports indicate that Russia had hundreds of lotteries organized by private operators in the past. That often led to fraud, which is why the government decided to regulate the market.
Today, there is an official distributor called Stoloto. This company is in charge of distributing all Russian state lotteries. It works together with the Ministry of Sports and the Ministry of Finance, and the portion of prizes goes to charities and sports causes.
Lottery and Gambling Bans in Russia
Russian law considers online and offline gambling illegal. There are four areas that are exemptions, and they feature land-based gambling facilities. Apart from that, gambling forms are illegal, and the same applies to fantasy betting.
Sports betting is legal as long as you stick to licensed operators. The same rules apply to lottery, and Russia has an official organizer of national lotto games.
Online Lottery Policy in Russia
The actual rules for playing the lottery in Russia aren't that different from other countries. Let's take a look at some requirements that Russian players need to fulfill:
You need to meet the legal age requirement, which is 18 in Russia.
If you play the lottery online, you can only have a single account per individual.
It's only legal to play licensed and approved games.
A portion of the total purchase fund for every national lottery goes into supporting sports and charity organizations.
Payment Methods to Play Lottery in Russia by Sites
Russian players who purchase lottery tickets online should check the exact supported payment methods on that site. Most internet lotto vendors support debit and credit cards like Visa, and you'll also find a wide range of e-wallets. However, the actual available payment options might vary on the platform.
Some operators will have a limited number of deposit methods for Russian players due to local laws. The good news is that deposits are usually instant. As for withdrawals, they could take less than 24 hours or several business days. Some platforms will require you to pass an identity check.
Here is an overview of payment methods for Russian players by lottery sites!
| Lottery site | Accepts Debit and Credit Cards | Accepts E-wallets | Accepts Prepaid Vouchers |
| --- | --- | --- | --- |
| LottoAgent | ✔️ | ✔️ | ✔️ |
| TheLotter | ✔️ | ✔️ | ✔️ |
| WinTrillions | ✔️ | ✔️ | ❌ |
| LottoGo | ✔️ | ✔️ | ❌ |
| Jackpot.com | ✔️ | ✔️ | ✔️ |
| LottoKings | ✔️ | ✔️ | ❌ |
| LottoLand | ✔️ | ✔️ | ✔️ |
Lottery Tax in Russia
Russia has something called a personal tax, which applies to any income made in Russia. According to the Guide for Foreign Nationals, you'll pay 30% tax if you spend less than 183 days a year in this country. That rate applies to all your revenue in Russia.
If you spend more than 183 days, you have a chance for a lower tax rate of 13%. Foreigners should also consider potential taxes in their home countries. If you transfer the money there, you might need to pay tax, too. You can check our tax guide for more details on fees in specific countries.
Conclusion
Russian laws consider gambling illegal, but that's not the case with the lottery. Lotto isn't a form of gambling in this country, so you can play it legally. You just need to stick to trustworthy national lotto games or reputable online lottery vendors.
Players from Russia can enjoy a wide range of lotteries on internet platforms. Some offer exclusive benefits and promotions, and you can also enjoy playing on the go. The only remaining thing is to pick a reliable vendor and give these games a shot!
FAQ