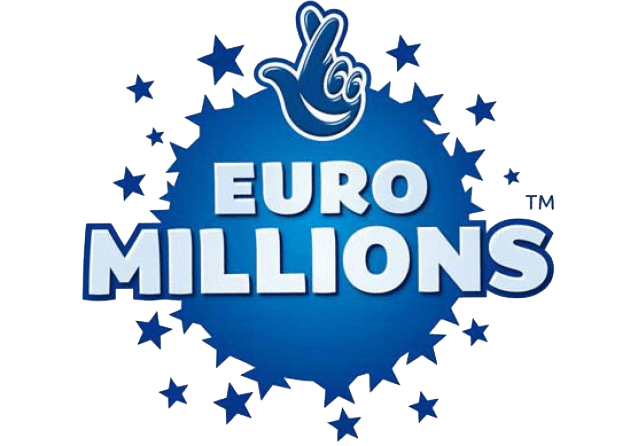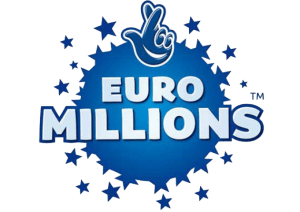 Buy EuroMillions Tickets Online & Play to Win!
France - EuroMillions and My Million Raffle
30/06/2020 18:45 GMT
EuroMillions Review
EuroMillions is one of the most popular European lotteries, with millions of players participating in every drawing session. What is the secret of this game's success? That is what we are looking to find out in our EuroMillions review. If you would like to learn more about this lottery, here is a comprehensive look at how it works, and what prizes you can expect when playing.
When Did EuroMillions Start?
The first EuroMillions drawing session occurred in Paris on 13 February 2004. The lottery was officially presented to the public a week earlier. The initial members of the lottery were national lotteries of the United Kingdom, Spain, and France. That means EuroMillions was a transnational game from the first day.
The success of the game was obvious immediately. Players from throughout Europe accepted EuroMillions for its simplicity and the fact that you can win huge prizes. Switzerland, Portugal, Luxembourg, Ireland, Belgium, and Austria all joined during 2004. Up until today, the popularity of EuroMillions remained, and it is among the top European lotteries along with EuroJackpot.
How to Play EuroMillions (rules)
You could say that EuroMillions is a classic two-drum lottery. The main drum consists of 50 balls marked with numbers from 1 to 50, and there is also the Lucky Star drum with numbers from 1 to 12. If you are looking to win the grand prize, you will need to guess the 5+2 combination of drawn numbers. The game has gone through several format changes during its history, and the current setup has been active since 2016.
The guaranteed prize pool for the jackpot is €15 million, while the jackpot cap is €190 million. The lottery will increase the maximum sum for the grand prize in 2020, and it will have the potential of reaching €250 million. However, what makes this lottery attractive is that there is a total of 13 prize tiers. Even if you don't guess all seven numbers, you are still in the game and can look forward to other prizes.
If you want to enter the EuroMillions lottery, you will need to purchase a ticket. The price depends on the currency used in the country where you are buying it. The default cost is €2.5, but the price of the ticket in Switzerland is CHF3.5, and in the UK, the price is £2.5 per ticket.
Depending on the country, you also have some additional options, which include:
The Plus feature that adds €1 per line in Ireland.
The "My Million" feature is optional in France, and it adds €0.5 per line.
The "M1lhao" is a similar addition available in Portugal, and it is valued at €0.3 from the entire €2.5 ticket worth.
In the UK, every ticket you purchase grants you an entry in the UK Millionaire Maker raffle.
Super Draws
Super Draws are special EuroMillions events in which the jackpot prize pool is guaranteed at €100 million. The lottery organizes these sessions two or three times per year. The drawings are usually held for holidays or other special dates related to the game. For example, a Super Draw in 2016 presented the new format of the game.
The rules for Super Draws are identical to those for regular drawing sessions. The only thing different is the jackpot prize. In case nobody wins a jackpot, the sum rolls over to the next round of regular drawing.
Who Can Play EuroMillions?
EuroMillions is available in 13 countries, including the United Kingdom, Switzerland, Spain, Portugal, Monaco, Luxembourg, Lichtenstein, the Isle of Man, Ireland, Belgium, Austria, Andorra, and France. It is interesting to note that it includes France's overseas regions.
The list of countries above is where you can purchase EuroMillions tickets. However, you can also play online from other countries. The only thing to ensure is that you are of minimum legal age, which can vary from 16 to 18 or more depending on the location.
What Is the Drawing Time for EuroMillions?
You have the chance to win the jackpot and other prizes in EuroMillions twice every week. The drawing days are Tuesday and Friday, and the time of drawing is 20:45 (8:45 PM CET).
If you are looking to watch the draw on TV, times when it is televised vary depending on the country. Additionally, EuroMillions lottery drawings are not televised in all available countries. However, the results are available on both official and independent websites quickly after the draw takes place.
The deadline for purchasing EuroMillions tickets is set to 20:30 (8:30 PM CET) on the drawing day. That means you have up to 15 minutes before the draw to buy a ticket and participate.
Where Can You Buy EuroMillions Tickets?
If you like the old-fashioned way of playing the lottery, you can visit a local vendor in one of the participating countries and purchase a ticket. The seller will ask you to choose the desired numbers of use the "Lucky Dip" random number generator. A single slip has five lines available, and each line is actually a single entry for the draw. Multiple entries on the slip make it easier to purchase multiple tickets at once.
You can also buy tickets online from any location in the world. It is perfectly legal, but we advise you to choose online vendors carefully to avoid scams.
If you are looking to purchase EuroMillions tickets right away, you can find the "Play" button below, and use it to pick one of our trusted providers. Alternatively, take a look at other providers on our list and pick your favorite.
It is crucial to keep your tickets safe, especially if you bought them offline. If you lose a ticket, anyone can claim it in your name (you can consider signing it on the back, but even that is not bulletproof protection). When playing online, you will receive a ticket to your inbox, so make sure no one has access to it but trusted persons.
Are There User Nationality Restrictions for Playing EuroMillions?
The rules of the game clearly state that there are no nationality restrictions for playing EuroMillions. If you are a tourist visiting one of the participating countries, you can purchase tickets for this lottery. The same applies if you are a non-resident, which means that the entire world can take part in this game. That is particularly true because tickets are also available over the internet, and anyone can purchase them.
The only requirement the player needs to fulfill is that they are of legal age. That limit might vary – in the UK, you need to be at least 16 years old, but in other European countries, the legal age restriction is set to 18.
What Are the Odds of Winning a Jackpot?
There is a reason why we call grand lottery prizes jackpots. If you win them, you can consider yourself a very lucky person. EuroMillions proves that because the odds of winning a jackpot are set at 1:139,838,160. The game offers better odds than US Powerball and MegaMillions, and the jackpot prizes are very tempting.
The guaranteed jackpot prize pool is €15 million, and the maximum cap is €190 million. However, that is about to change in February 2020.
According to the new prize structure, the new cap will be €200 million. Once that sum is reached, it will remain active for five draws. If nobody wins it, the sum will increase to €210 million for the next five draws. The following increases are set at 220, 230, 240, and €250 million. If there is no winner in the fifth draw of the €250,000,000 jackpot, the prize will be divided between winners in the next winning tier.
As for other prizes available in EuroMillions, they are quite tempting, too. We have the entire table with the prizes, odds of winning, and requirements below. Before you check it out, please note that all prizes are estimations and might vary depending on the drawing session.
| Prize | Odds of Winning | How to Win It (Main + Lucky Star Numbers) |
| --- | --- | --- |
| Jackpot | 1: 139,838,160 | 5 + 2 |
| €200,738 | 1: 6,991,908 | 5 + 1 |
| €20,851 | 1: 3,107,515 | 5 |
| €1,299 | 1: 621,503 | 4 + 2 |
| €120 | 1: 31,075 | 4 + 1 |
| €57 | 1: 14,125 | 3 + 2 |
| €39 | 1: 13,811 | 4 |
| €14 | 1: 985 | 2 + 2 |
| €11 | 1: 706 | 3 + 1 |
| €9 | 1: 314 | 3 |
| €7 | 1: 188 | 1 + 2 |
| €6 | 1: 49 | 2 + 1 |
| €4 | 1: 22 | 2 |
The Biggest Prizes in the History of EuroMillions
Since the jackpot cap is €190 million, that is also the biggest prize ever won in EuroMillions. The first maximum jackpot was given in 2012, and the player purchased their winning ticket in Great Britain. €190 million was won on three other occasions, once in Spain and Portugal, and another time in the UK.
The first memorable jackpot in the history of the game occurred in 2005. A single person from Ireland won €115.4 million. When it comes to shared jackpots, three players shared a €183 million prize in 2006.
The biggest prize will change soon because the organizes are increasing the jackpot cap to €200-€250 million.
What Are Your Payout Options If You Win at EuroMillions?
The jackpot prize is always a lump sum payment. Unlike some other lotteries, EuroMillions doesn't pay its grand prize in yearly installments. Many consider that it is fairer to players, which is another reason why this game is popular.
The deadline to claim your prize varies depending on the country, but it can be anywhere from 90 days to 12 months from the drawing date. Some prizes can be claimed at the authorized retailer or sent directly into your lottery account. However, big sums require you to contact the national lottery or visit them to claim the prize.
Are EuroMillions Winnings Subject to Taxes?
The great news for all EuroMillions players is that their prizes are not subject to taxes. That includes any sum that you win, including the grand prize. Most countries agreed that the winnings on this lottery remain tax-free, but there are three exceptions.
Portugal, Spain, and Switzerland decided to charge taxes to winners, which is something to consider before purchasing your EuroMillions tickets. If you are playing online, it might be wise to purchase tickets in other countries to avoid large taxes.
EuroMillions FAQ
Q: What will be the maximum EuroMillions Jackpot in 2020?
A: Due to the jackpot format change, the maximum cap will be placed at €200 million from February 2020. However, the new cycle rule will also allow the grand prize to increase to €250 million if requirements are met.
Q: What are the most frequently drawn numbers in EuroMillions?
A: If you analyze all draws from 2004 until today, the most common EuroMillions number is 44, which has been drawn 150 times. Popular numbers are also 19, 23, 26, and 50. It is interesting to note that 22, 33, 41, 46, and 47 are the least drawn numbers.
As for the Lucky Star drum, the most frequently drawn numbers are 2 and 8, and the least common are 11 and 12.
Q: Is there a EuroMillions Trust Fund?
A: EuroMillions is organized by reputable lotteries, which means your winnings are guaranteed. Another safety mechanism is the EuroMillions Trust fund established for paying out prizes and any other expenses. The fund protects players, but also participating lotteries and ensures that everything is transparent.
Q: What is the revenue distribution in EuroMillions?
A: The national lottery of the United Kingdom called Camelot revealed data about revenue distribution in EuroMillions. Winners will receive 50% of the revenue, 28% goes to charity and good causes, 12% is paid to the UK Government. Retailers receive 5%, operating costs are 4.5%, and Camelot retains 0.5% as profit.
EuroMillions – Final Thoughts
If you are a fan of lotteries, you can't go wrong with trying EuroMillions. Everything is legit, and prizes are guaranteed because national lotteries launched the game. Jackpot is tempting, and there are 12 other prize tiers, which makes playing fun. Additionally, there are no nationality restrictions, and you can purchase tickets regardless of your location.