Best Online Lottery Sites in Australia 2023
Australia might be away from some other continents on the map, but if you ask the lottery industry, it's an integral part of the world. Many online lotto platforms welcome Australian players, and our experts selected the top internet vendors in this country in 2023.
Our guide also offers details on the best websites for syndicates and lottery betting and ranks top mobile lottery apps. It's the only place you need to pick the top online lotto platforms for Aussie players, so start reading right away!
⚖️ Legal info: We select only platforms that are available in Australia. Online lottery is legal in this country.
TheLotter – Generous Offers and Promotions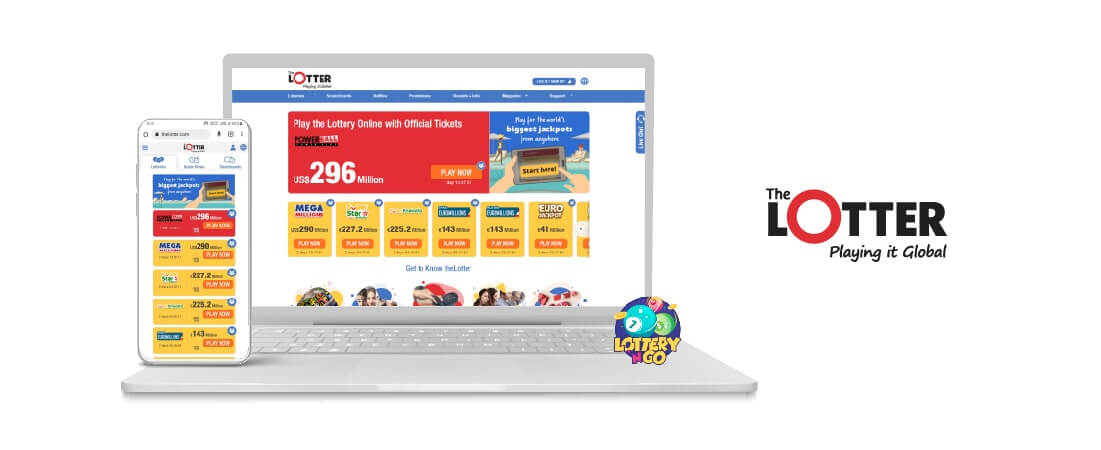 TheLotter started providing lottery services in 2002 and has paid out over $100 million to more than 5 million winners worldwide. It is reputed for its high collection of over fifty lottery games including the US Powerball, US Mega Millions, and SuperEnaLotto Italy. Australian players can also play Aussie games such as Saturday Lotto Australia, Australia Superdraw Saturday Lotto, Powerball Lotto Australia, and many more.
Why Play with TheLotter?
If you prefer a lottery that provides special offers and promotions to lottery players, you should sign up for TheLotter. Aussie players can enjoy numerous offers including a VIP Club discount, Multi-Draw Package, and Raffle Special Offers.
Pros
More than fifty lottery games for Aussie players
Easy-to-use interface suitable for lottery newbies
High mobile compatibility with Android and iOS platforms
Cons
It takes up to 24 hours to get a response from email support.
LottoGo – A Fast Payout Process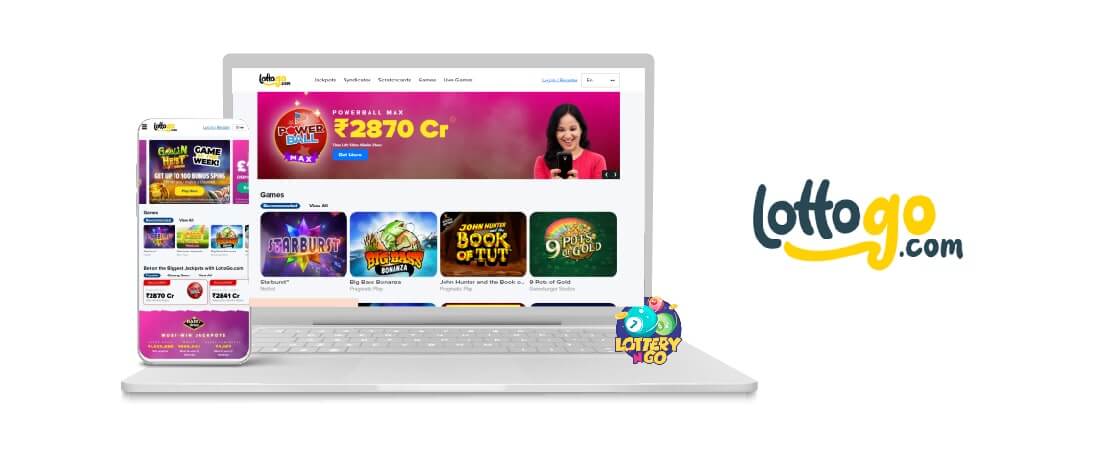 LottoGo might offer only 18 lotteries, but its selection is impressive. You can play all major games like US Powerball and UK Lotto. The mobile website supports playing on the go, and you can also use a specialized app for iOS systems. If you get bored of the lotto, you can try slots and other games available on the site.
Why Play with LottoGo?
LottoGo will pay rewards up to $50K to your account, which is incredibly convenient.
Pros
The platform offers lotto, slots, and casino games
You can use a specialized iOS app
A decent range of syndicate play options
Cons
It could have more lotteries available
LottoLand – Unmatchable Promotions and Bonuses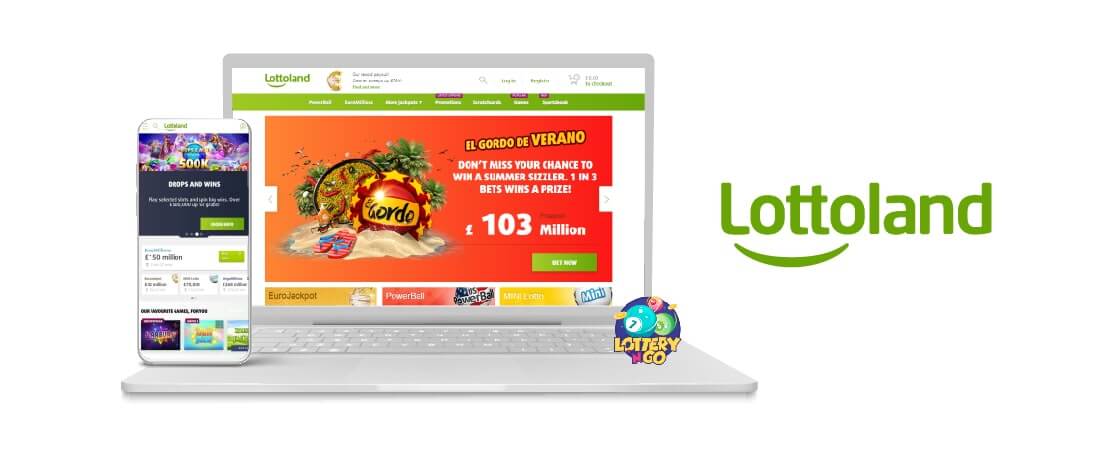 LottoLand has been around for years, and its current number of lotteries is over 25. That includes classic lotto games, but also keno. You can enjoy a wide range of bonuses, promo codes, and jackpot boosts that increase already huge prizes.
Why Play with LottoLand?
LottoLand offers an attractive range of promotions for new and loyal players.
Pros
You can play over 25 lotteries
The platform is beginner-friendly
You receive a special boost for bank transfers
Cons
Customer support could be better
How We Rate Top Lottery Sites in Australia
It's important not to miss a single feature that could be important to players. That's our main principle when reviewing lottery platforms.
The factors we focus on include the following:
Legality. We start by making sure the platform is legal and runs a transparent business in Australia.
Gaming licenses. This helps because it confirms the brand complies with relevant industry regulations.
Available lotteries. From a player's perspective, it's crucial that the game selection is impressive.
Payment options. Apart from the available methods, we check if deposits are instant, how much withdrawals take, and what fees they include.
Cross-platform support. Can you buy lottery tickets from any device? Are there any apps that could streamline the mobile experience?
An intuitive interface. You don't want to waste time learning how the website works. Instead, it's important that you can buy tickets with several clicks.
Customer service. If anything goes wrong, the staff agents should be ready to help in the shortest possible deadline.
We have a detailed explanation here for all those who want to learn more about how we review lottery sites.
Factors to Consider When Choosing an Online Lottery Site
Our team made it easier by selecting legit and trustworthy sites. But it's your task to find a vendor that suits your preferences. Here are some tips that could help when choosing a lottery platform!
Is Your Favorite Game Available?
Perhaps you want to try your luck in the Australian Powerball Lotto. Many Aussies appreciate the opportunity to play games from other continents, such as Brazil Mega Sena or Italy Superenalotto. That's fine, but make sure that the website you picked has the games you planned to play.
What Fees Do You Have to Pay?
Here is a secret – all online lotteries will come with small fees when purchasing tickets. That's the way they earn money for making worldwide lotto games available to you. The fees vary from one site to another, so make sure that you are okay with the rates.
Some other fees could include withdrawal charges. Deposits are usually instant, but some platforms might charge for processing deposits. Read the terms and conditions of the site to ensure you are comfortable with their fees.
Do You Plan to Play on the Go?
The good news is that all platforms offer impressive cross-platform support. You can register a single account and use it on any device to purchase lottery tickets. However, not all vendors offer specialized mobile apps that streamline the experience of playing on the go. If smartphone apps are important to you, make sure the target website has one.
What Are Online Lottery Betting Sites Available in Australia?
If you are a lottery player, it doesn't have a great importance if you choose classic or an online lottery betting site. The difference is in how that platform is organized. Betting platforms offer you to wager on the outcome of the lottery. The odds and payments are usually the same, and you might even receive the jackpot prizes quicker than on classic platforms. As for Aussie players, it seems that only LottoGo currently offers the lottery betting concept.
Which Sites Have Syndicate Options?
If you enjoy playing lottery syndicates, you won't find them on many platforms in Australia. However, a single lotto brand offers them, and that's LottoGo . Syndicates are available for major lotteries, such as EuroMillions and MegaMillions. This is convenient because you will improve your odds of winning large prizes. If you pick smart, syndicates can also provide excellent value for money. You'll pay less while still having the chance of going for those tempting rewards.
Online Lottery Apps to Use in Australia
If we are talking about mobile apps, theLotter dominates in this category. That's because it offers free software for both iOS and Android. It's easy to download and play on the go. Unlike that, you'll find that LottoGo only has an iOS app. Despite that, you can visit any of the websites on our list from mobile devices. All the platforms are mobile-friendly, which means you can buy tickets from any device.
Which Payment Methods Are Available on Australian Lottery Sites?
The payment methods available to Aussie players aren't that different than in other countries. Users can use their debit and credit cards to deposit and withdraw funds. Bank transfers are also an option, but they might take some time.
E-wallets like Skrill and Neteller are convenient because they offer instant deposits and a fast payment process. All platforms accept e-wallets, but the exact selection might vary. If you have access to prepaid cards like Paysafecard, you can also use them on some sites.
Check out which payment options by type are available on lottery sites in Australia!
| Lottery site | Accepts Debit and Credit Cards | Accepts E-wallets | Accepts prepaid vouchers |
| --- | --- | --- | --- |
| TheLotter | ✔️ | ✔️ | ✔️ |
| LottoGo | ✔️ | ✔️ | ❌ |
| LottoLand | ✔️ | ✔️ | ✔️ |
Lottery Tax in Australia
Australia is an excellent country for lottery players. You don't have to pay a single cent from your lottery win to the national government. However, if the country that organizes the lottery has applicable taxes, they will also apply to you. Additionally, your home country could also charge additional fees.
Important: If you see a jackpot win, the lottery probably advertises the sum before the tax. Once they tax you at the source, your prize could reduce by a certain percentage. Our tax calculator can help you to see how much you'll actually win with grand prizes in various countries. As for smaller prizes, they are usually advertised pre-taxed. That means you'll receive the total amount.
Conclusion
Australian players have multiple options when choosing a lottery website. Whether you want to play at home or on the go, you'll find a suitable platform. From a wide range of lotteries to many payment methods, you'll be satisfied with the features offered by lottery sites. The only remaining thing for Aussie players is to pick the platform that suits their preference. Go ahead and try various options to see how playing lotteries online can be a fun experience!
Which Lottery Site Is the Most Secure?
If the website is on our list, you can trust it completely. That means all platforms are safe, but it seems like LottoGo does the most in this department. It obtained multiple gaming licenses and also a certificate that guarantees fair-play conditions to all players.
Customer Service by Sites
Most lottery sites in Australia have an FAQ section. It responds to the most common questions users might have related to their website. If you don't resolve the problem and you are a registered user, you can contact a customer agent. 
Only TheLotter offers Live chat support around the clock on the website. LottoLand also has a live chat but it is only available during working hours. You can also reach their customer support via email. LottoGo has a chatbot and an option to connect with an agent, but they aren't available 24/7.
FAQ