Buy Superdraw Saturday Lotto Australia Tickets Online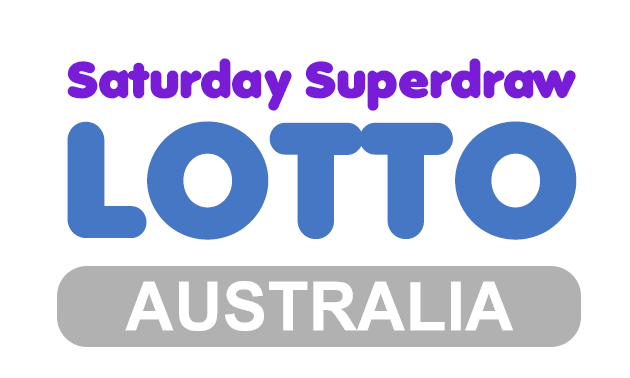 Superdraw Saturday Lotto Review
Superdraw Saturday Lotto is a special event of the game organized by TattsLotto in Australia. This lottery doesn't have regular drawings, but they occur several times per year. The jackpot is always $20 million, which is a whopping sum. Take a look at our Superdraw Saturday Lotto review to learn more about the game!

How to Buy Superdraw Saturday Lotto Tickets Online
The easiest way to purchase Superdraw Saturday Lotto tickets is online. As soon as you see that the option to buy tickets is available, head to your favorite internet lottery provider. From there, choose the desired number of lines or tickets to play.
In the Superdraw Saturday Lotto, you need to play at least four lines on a single ticket. The price for four lines is $2.90. You might expect a discount if you purchase more lines at once. For example, 12 lines will cost you only $8.60, and 40 games $28.70.
How to Play Superdraw Saturday Lotto Online
Superdraw Saturday Lotto employs the same concept as the standard variant of this game. That means there is a single drum with 45 balls marked with numbers from 1 to 45. During each session, the organizers will draw six white balls first. You need to guess all these right to win a jackpot. To further boost your chances of winning, the expert tips on how to win the lottery can be helpful.
At each session, two additional Supplementary Numbers are drawn. These participate in deciding the outcome of the second, fifth, and sixth prize levels.
The crucial thing to note is that draws occur only several times per year. There are not exact drawing dates, so you need to follow the information available on the official or your lottery provider's website.
Odds of Winning Superdraw Saturday Lotto
If you consider that you can win up to $20 million, the odds of 1: 8,145,060 seem tempting. They are identical to the ones offered in the standard Saturday Lotto but more attractive than in Oz Lotto.
| Prize Tier | Requirements | Odds of Winning |
| --- | --- | --- |
| #1 | 6 matched numbers | 1 : 8,145,060 |
| #2 | 5 + 1 SN | 1 : 1,678,755 |
| #3 | 5 | 1 : 36,689 |
| #4 | 4 | 1 : 733 |
| #5 | 3 + 1 or 2 SN | 1 : 297 |
| #6 | 1 or 2 + 1 or 2 SN | 1 : 144 |
When Is the Superdraw Saturday Lotto Drawing?
Superdraw Saturday Lotto is not a regular occurrence. The sessions are organized several times per year, usually around the holidays or special events. The drawing time is always Saturday at 8:30 PM AEST (9:30 PM AEDT). TatsLotto will announce the dates of the drawing several weeks before the session.
Superdraw Saturday Lotto Payout Chart
Superdraw Saturday Lotto has two distinct differences compared to the regular sessions of this game. The crucial one is that the jackpot fund is more significant. The grand prize sum is fixed at $20 million, which the winners share equally.
The prize fund for other tiers is also bigger than usual. Superdraws usually have significantly more winners per category. The actual prize sum per winner varies depending on the number of players who won.
Here is a detailed payout chart:
| Requirements | Prize |
| --- | --- |
| 6 | Jackpot ($20 million) |
| 5 + 1 SN | $8,814 |
| 5 | $1,141 |
| 4 | $31.75 |
| 3 + 1 or 2 SN | $22.95 |
| 1 or 2 + 1 or 1 SN | $14 |
Superdraw Saturday Lotto Taxes
Have you ever played a lottery game in Australia? If the answer is yes, you know that this country doesn't impose taxes on lotto winnings!
The only thing that you need to check is your home country's tax laws if playing from abroad.
Superdraw Saturday Lotto History
Saturday Lotto started in Victoria State in 1972, but it didn't become a national lottery until 2013. It didn't take long to implement the special Superdraw. As soon as the organizers saw the game became popular, they also changed the game's format from 6/40 to the current one with 45 balls.
Biggest Superdraw Saturday Lotto Jackpots in The History
The fixed jackpot prize pool means that you can't win more than $20 million when playing Superdraw Saturday Lotto. The winning players share that sum, which means that there needs to be a single winner to win the entire $20 million.
The latest $20 million prize pool from the Superdraw organized in February 2020 was shared between eight tickets.
Superdraw Saturday Lotto FAQ's
How to Play Superdraw Saturday Lotto from Outside Australia? Is It Legal?
Yes, it is legal to participate in this game if you don't live in Australia. The providers offering Saturday Lotto usually make tickets for the Superdraw available. That makes it easy to purchase tickets online.
What Are The 7 Most Common Numbers in Superdraw Saturday Lotto?
According to statistics from 1985 until today, the most frequently drawn numbers in Saturday Lotto are 1, 11, 8, 40, 7, 5, and 23.
What is the deadline for buying Superdraw Saturday Lotto tickets before the drawing?
The online and offline vendors stop selling tickets at 7:30 PM AEST (8:30 PM AEDT) on the day of the draw.
Superdraw Saturday Lotto– Is It Worth Playing?
Superdraw Saturday Lotto is a special draw that occurs several times per year. Its rarity is a downside, but other characteristics make up for it. You can win life-changing jackpots, and the concept is exciting. If you feel like testing your luck and trying to win large sums, Superdraw can be a suitable game!