Buy National Lottery UK Tickets Online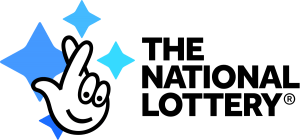 Editor's note
National Lottery tickets are not available online. You can buy tickets from authorised retailers across the UK only. If someone is trying to sell you tickets online it's probably scam.

Our recommendation is to choose one of the largest lotteries in the world.
UK National Lottery Review
UK National Lottery has a long history since the lotto's roots can be traced back to 1994. The game offers a simple one-drum format with a bonus ball and jackpots that can only rollover five times. The frequency of winning jackpots and their capping is what makes this game interesting. Read our UK National Lottery review to find out why!

How to Buy UK National Lottery Tickets Online
Follow these simple steps to purchase a ticket for the upcoming UK Lotto Draw:
  Choose the desired online lottery provider offering this game.
  Pick the numbers and other details of your tickets.
  Finalize the transaction and wait for the draw to see if you won.
A single ticket costs £2, and you are welcome to play as many lines as desired. You can go with a Lucky Dip or implement lottery strategies to try to improve your odds of winning.
How to Play UK National Lottery Online
UK Lotto is a single-drum game that includes a drum with 59 balls. The game format is 6/59, which means you will see six main numbers drawn in each session. Winning a jackpot requires guessing them all correctly.
Apart from the six main numbers, UK Lotto comes with a Bonus Ball. It is an additional ball per session that only participates in the second out of six prize tiers in total. So, if you want to bring that jackpot home, do not miss the expert tips on how to win the lottery.
Lotto Hot Picks
Lotto Hot Picks is an additional game available in every UK National Lottery session. It involves a single-drum draw with a 5/50 game format. The players compete for a single prize, and they choose which one. You can play a single number and compete for a "match 1" prize. Alternatively, you can pick all five numbers and hope for the top reward.
A single Lotto Hot Picks ticket will cost you £1 on top of the basic lotto draw price.
UK National Lottery Syndicates – Why You Should Try Them?
Apart from the standard way of playing this game, you can also try lottery syndicates. It can improve your overall odds of winning a prize in the UK National Lottery while providing a more affordable way to play this lotto.
Here is how it works – you will join a group of people that purchase tickets together. That means you don't get to choose the numbers on the slips. However, the overall price per ticket will be lower. Additionally, you will have more tickets, which means that you will have more chance of winning the prizes.
Odds of Winning UK National Lottery
The odds of winning the jackpot at the UK National Lottery are 1:45,057,474. Those are the same chances as in New York Lotto, which is because the games use an identical format. The odds in the UK Lotto are also far better than in EuroMillions, which is a continental European lottery available in the United Kingdom.
Here is an overview of the winning chances throughout all six prize tiers in the UK Lottery:
| Prize Tier | Requirements | Odds of Winning |
| --- | --- | --- |
| #1 | 6 | 1 :45,057,474 |
| #2 | 5 + Bonus Ball | 1 :7,509,579 |
| #3 | 5 | 1 :144,415 |
| #4 | 4 | 1 :2,180 |
| #5 | 3 | 1 :96.2 |
| #6 | 2 | 1 :10.3 |
If you decide to play Lotto Hot Picks, these are the odds of winning:
| Prize Tier | Requirements | Odds of Winning |
| --- | --- | --- |
| #1 | 5 | 1 : 834,398 |
| #2 | 4 | 1 : 30,342 |
| #3 | 3 | 1 : 1,626 |
| #4 | 2 | 1 : 115 |
| #5 | 1 | 1 : 10 |
Please remember that you only compete for a single prize in the UK Lotto Hot Picks. You choose which one based on the numbers picked on the ticket.
When Is the UK National Lottery Drawing?
The drawing days for the UK National Lottery are Wednesday and Saturday. You can watch each session live on the YouTube channel or the website of the official lotto provider. Drawing times are Wednesday at 8 PM GMT, and Saturday at 7:45 PM GMT.
UK National Lottery Payout Chart
UK Lotto has an intriguing jackpot prize capping system. The starting jackpot can't roll over more than five times. That means the grand prize will be drawn in every sixth session (if not sooner), which is called a Must Be Won draw. During the rollovers, there will a double, triple, and quadruple rollover to make things interesting.
The jackpots start at £3.8 million on Saturdays and £2 million on Wednesdays. Additionally, approximately 9.79% of sales goes to the main prize fund. The organizers estimate that jackpots should be around £12 million in Must Be Won draws on Saturdays and £11 million on Wednesdays. If no one wins the jackpot in the Must Be Won session, the money is split throughout the other prize tiers.
The jackpot prize capping might increase the main reward if there are more winners than expected, and the terms and conditions are met.
Here is the overall payout structure for the UK National Lottery:
| Prize Tier | Requirements | Prize |
| --- | --- | --- |
| #1 | 6 | Jackpot |
| #2 | 5 + BB | £1,000,000 |
| #3 | 5 | £1,750 |
| #4 | 4 | £140 |
| #5 | 3 | £30 |
| #6 | 2 | Free Lucky Dip (£2 value) |
As for the Lotto Hot Picks, this is a payout chart:
| Prize Tier | Requirements | Prize |
| --- | --- | --- |
| #1 | 5 | £350.000 |
| #2 | 4 | £13,000 |
| #3 | 3 | £800 |
| #4 | 2 | £60 |
| #5 | 1 | £6 |
UK National Lottery Taxes
The United Kingdom is a tax-free location for all lottery winnings. You get to take the entire prize sum home. If you are playing from abroad, consider the taxes in your home country since they might still be applicable.
UK National Lottery History
Camelot is the UK National Lottery provider. The first game was organized in 1994, and it changed its name to UK Lotto in 2002. The provider changed the format and jackpot caps a couple of times. Despite that, the lottery is incredibly popular in the United Kingdom, and at least 15 million tickets are sold every time.
Biggest UK National Lottery Jackpots in The History
The new format restricts the maximum jackpot to around £12 million since the provider wanted the main prize to be drawn more often.
Before this, it seems that the best year for winning at UK Lotto was 2016. All three biggest wins occurred then, and here is the structure:
In January 2016, a lucky winner won £66 million.
In February 2016, the prize was £32.5 million.
 In April 2016, the grand reward reached £35.1 million
UK National Lottery FAQ's
How to Play UK National Lottery from Outside the United Kingdom? Is It Legal?
Yes, it is legal to play the UK National Lottery from abroad. You need to purchase tickets online via a legitimate lotto vendor.
What Are The 7 Most Common Numbers in UK National Lottery?
From the format change in 2015, the most frequently drawn numbers are 54, 52, 58, 42, 8, 55, and 41.
What is the deadline for buying UK National Lottery tickets before the drawing?
The deadline for purchasing UK Lotto tickets is 30 minutes before the draw. That means you can buy tickets for Wednesday draws until 7:30 PM, and Saturday sessions until 7:15 PM GMT.
UK National Lottery– Is It Worth Playing?
A long tradition, frequency of winning the jackpots, and a simple format make UK Lotto attractive for everyone. Whether you are a newbie or a veteran player looking for tempting prizes, you will love this game. You have two weekly sessions with two draws, so don't hesitate to purchase tickets for the next drawing!