How We Rank Lottery Sites at Lottery 'n Go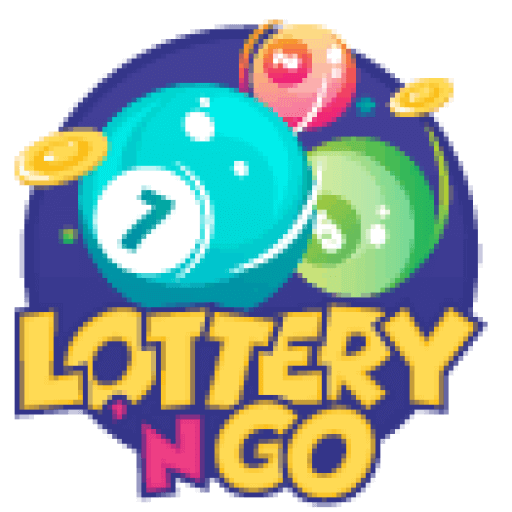 The beauty of playing the lottery online allows buying tickets from your home and any other location. However, it's important to pick trustworthy lotto providers. If you want to know the best platforms for purchasing lottery tickets out there, you've come to the right place.
Lottery 'n Go is a professional review website that ranks online lotto websites. We analyze each relevant platform and focus on every detail that could be important to players. Here is more information about how we rank lottery sites!
Why You Should Trust Us
Before we explain the criteria that our team used when ranking lottery sites, let's discuss why you should trust us. What makes us a reliable lotto review platform? The key reason is transparency in doing our business. 
Our team aims to provide objective and accurate reviews. We do that by reading the user impressions on platforms like BBB.com and TrustPilot. Apart from user feedback, our team also check the website thoroughly. So, if we say good things in our TheLotter review, for example, it's because that platform does a good job. But our team doesn't hesitate to mention the downsides of lotto sites because we want you to have complete information available.
Our experts have years of experience in reviewing and playing at lotto sites. We don't play anymore, but many staff members used to be passionate players of various lotteries. That enables us to know what an average user needs from a lotto vendor. Our team focuses on crucial and relevant features to provide detailed info to our readers.
Finally, we are proud of our dedication to accuracy. Each piece of information found on our site is accurate and thoroughly checked. That means you can expect honest and fact-based lottery site reviews.
Criteria We Use for Ranking Lottery Sites
At Lottery 'N Go, we believe in equal treatment for all websites. That's why we use the same criteria when reviewing every platform. Here are the parameters we have chosen as crucial for our reviews.
1. Safety and Security
The key consideration is for the players to feel safe at the selected platform. There are two ways to achieve that:
A gaming license – some lottery websites acquire licenses from the United Kingdom Gambling Commission and other relevant industry bodies. That confirms they do their business by the applicable laws.
Security layers – these ensure the players' sensitive information, such as personal and financial details, remain safe. The layers protect data and funds on the site and play a crucial role in the overall platform's security.
Apart from this, we look into the provider's history. Did they have problems with data breaches in the past? All these could affect the total impression we form about the platform's trustworthiness.
2. Available Lotteries
If you ask an average player, available lotteries will be the major factor when choosing a lotto provider. Most users want to play major lotteries like US Powerball or EuroMillions. Our team checks if the platform includes the most popular games, but we don't stop there.
It's always nice when a lotto vendor has a generous game selection available. That's why we check the total number of games and their specifics. You'll find some platforms offering dozens of games from various continents. We make sure to list all lotteries available so you have detailed information when picking the desired provider.
3. Customer Care
Users often neglect the importance of customer support on lottery websites. What if it happens that you have a problem with depositing funds and the draw deadline is soon? That's why the staff agents should be knowledgeable, responsive, and friendly.
It helps if you have multiple channels for contacting customer support. Most lotto providers stick to live chats, which is the fastest way of reaching the agents. By initiating this feature, you can usually chat to someone in less than 30 seconds. Live chats should be available around the clock, and it's crucial they can resolve your issue quickly. Apart from that feature, sending an e-mail or calling customer care over the phone can also be a point in favor of the lottery site we are reviewing.
4. Promotions and Bonuses
Another thing that you might see on some lottery websites is bonuses and promotions. These are methods for lotto vendors to attract you to that particular platform.
Here are some examples of bonuses:
A free entry for the chosen draw with the first purchase
10-20% off on your first order on the site
A VIP program that grants various benefits
Players appreciate these bonuses since they secure a boost when playing the lottery. That's why our experts always mention them in lotto reviews.
5. Ticket Purchase Options
The best lotto sites out there should offer multiple options for purchasing tickets. Depending on the platform, you might have the following options available:
Single draw purchase – this is the standard option that allows buying tickets for a single draw. You can buy one or multiple tickets.
Advance purchase – this is convenient because it allows you to purchase tickets for multiple draws in advance.
Syndicates – you'll find that syndicate play could improve your odds of winning and spice up your overall lotto experience.
Bundles – some platforms allow purchasing tickets for multiple lotteries at a more affordable price.
6. Supported Payment Methods
The payment methods offered should suit to player's preferences. Most platforms support major payment methods, such as credit and debit cards and e-wallets. The latter include Skrill, PayPal, Neteller, etc.
Apart from these, you might find prepaid vouchers, bank transfers, and even cryptocurrencies supported on the site. The deposits should be free and instant, but withdrawals should be swift, too. We focus on all these details to ensure you don't have any problems with payments when using lottery sites.
7. Ease of Use
It's nice when a lotto site has a modern layout. However, it's critical that it offers a user-friendly interface. Even first-time visitors should find their way around easily. If the platform secures that, that could bring them points for our ranking.
The ease of use also includes short loading times when browsing the site but also an intuitive interface when choosing the numbers for a particular lottery. Everything should go smoothly and without any bugs and other issues that compromise the user experience.
8. Cross-Platform Support
You might be at work but want to purchase tickets for tonight's Brazil Mega Sena draw. No matter what your location is, it's imperative you have the option of purchasing via mobile devices. Some providers offer a mobile-friendly site where the entire interface adjusts to the smaller screen size.
Other platforms developed dedicated apps for Android and iOS. These apps are usually free and simplify playing on the go. We check both the apps and the overall mobile experience. Our team notes anything that's relevant to ensure readers have complete information about the cross-platform support.
Benefits of Choosing the Best Lottery Sites
The fact you can pick from dozens of lottery sites is both a blessing and a curse. Despite a large number of providers present on the market, only a few are trustworthy.
Here are the benefits of sticking to reliable online lottery providers:
Guaranteed payments – this is crucial for players. You don't want to end up winning and the platform not paying your money. Trustworthy platforms will never confiscate your winnings or deposit funds.
Excellent lottery selection – the best lotto platforms make sure to gather top worldwide lotteries and allow you to purchase tickets for those draws. It's a fact you can play multiple games on a single site that's a huge benefit of the top lotto providers.
Swift withdrawals – some withdrawals take time because of the method selected. However, you want the platform to process your request as soon as possible.
No hidden and unreasonable fees – it's okay for a platform to take a small fee for allowing you to buy lotto tickets via their website. However, you don't want the provide taking most of your rewards with some unreasonable and hidden fees that suddenly appear.
Reliable customer service – if you have any questions, you'll appreciate a trustworthy staff agent. Top lotto providers make sure their customer support responds quickly and is capable of resolving any issue users might have on the site.
Final Thoughts
Thank you for taking the time to get to know our reviewing process. As you can see, our approach is simple – perform a detailed review of all relevant platforms. We use the same factors in reviewing each website, which ensures objective and biased ranking of lotto vendors. Don't hesitate to check out our list of the best lottery sites and pick your favorite. You can't go wrong with our top-listed platforms as they guarantee maximum fun while playing the lotto!