Best Online Lottery Sites in the USA 2023
It's no secret that the US has specific laws when it comes to online gaming. That's why many platforms don't accept players from the United States. However, there are still a few vendors that offer services to US players. And if you want to play online lotto from there, you are in the right place!
Our guide offers detailed instructions on how to pick the best online lottery site in the USA. We reviewed all options for playing the lotto and also analyzed deposit methods, mobile apps, and other relevant features. Before you start playing, here is what you should know about buying lottery tickets online in the USA!
Best Online Lottery Sites in the USA — Highlights:
Jackpocket – The best option for US players.
TheLotter – A reputable platform worldwide.
Indeed, you'll not find here many sites, just the legal lottery sites in the USA. ⚖️👨🏻‍⚖️
Jackpocket – An Excellent Selection of US Lotteries
If you find it a hassle or there's no time to find a local vendor, Jackpocket is the perfect alternative for playing US lotteries. The exact game selection depends on your location, but Powerball and MegaMillions are available in most locations.
Jackpocket is only available as a mobile app. It's free to download for iOS and Android, and setting up your account is easy. The app is simple and reliable, which means there are no bugs or crashes.
Why Play with Jackpocket?
It offers a simple and fast way to buy tickets for various American lotteries from any location in the US mainland.
Jackpocket is available on: 
Arkansas, Colorado, Minnesota, New Hampshire, New Jersey, New York, Ohio, Oregon, Texas, Washington, DC
Pros
The legit way of playing many US lotteries
A tempting bonus for new players
The app is reliable and user-friendly
Cons
It's only available as a mobile app
TheLotter – Worldwide Lotteries Available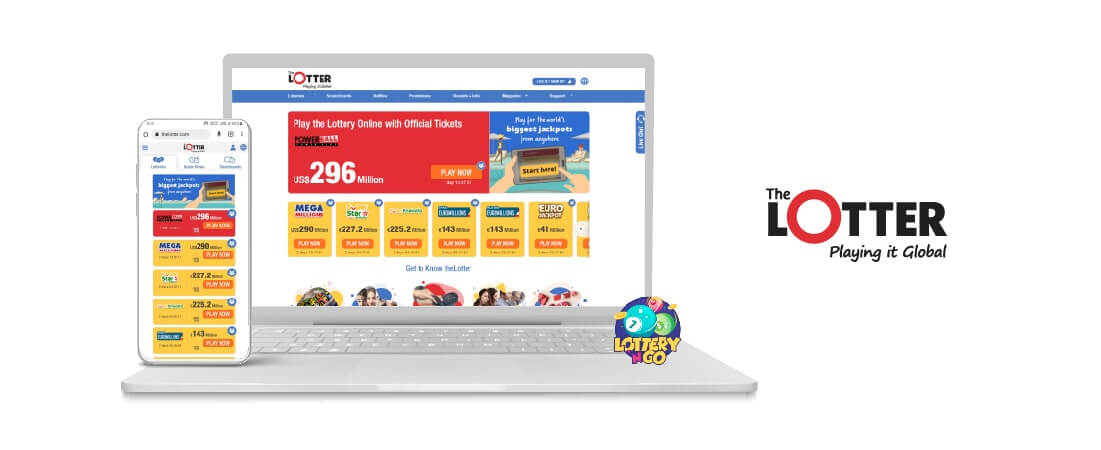 TheLotter is the favorite lottery platform of many users across the world. It's been around since 2002 and has everything that a lotto player needs. That includes a fine lottery selection, numerous payment methods for deposits and withdrawals, and reliable customer service. You can even download free iOS and Android apps to play on the go. The problem for US players is that you can only register from US Minor Outlying Islands.
Why Play with TheLotter?
It's an extremely reputable platform that's the #1 choice of millions of players worldwide.
TheLotter is available on: 
Texas and Oregon – more soon. 
Pros
You can play lotteries from different continents
A long history and tradition
Many payment methods are available
Cons
It only accepts players from US Minor Outlying Islands
How We Rate Top Lottery Sites in the USA
The regulations in the United States made us very careful when confirming the availability of a particular platform. We made sure each vendor selected is legal and meets all regulations to offer services to US players.
Apart from licensing, we covered these factors:
Security. Your personal and financial information should be safe. The platforms we choose are reliable and apply the latest security measures to protect sensitive data.
Lotto games. The available games can vary, but we make sure the major lotteries are covered.
Payment methods. Is it easy to deposit, and which methods can you use? What fees do you have to pay when depositing or withdrawing funds?
Customer service. Staff agents are the first ones that should help if you have a problem with the website.
Playing on the go. Support for mobile devices has become a standard. We check if the website design is responsive and whether there are mobile apps to use.
Easy to use. Our experts firmly believe that lottery sites and mobile apps should be simple to use, even if you are a newbie.
You can check out the full methodology used by our experts to learn more about our reviewing approach.
Factors to Consider When Choosing an Online Lottery Site
Which things should you keep in mind when picking an online lottery platform? If you are new to the internet lotto world, these factors will make your choice easier!
Is the Website Legit?
The first thing to confirm is that the website is legit. You can do that by simply sticking to the list available on this page. If you need additional proof, look for a website that has at least one gaming license. It's a bonus if the provider reveals their winners publicly since that indicates they pay regularly.
What Games Are Available in Your Location?
Depending on the platform you use, various lotteries might be available in your location. That's why it helps to confirm which lotto games you can play before choosing a platform. Most players look for major lotteries like Powerball because they offer the biggest jackpot prizes.
What's the Fee to Pay per Ticket?
Online lottery sites purchase tickets on your behalf. They make the process easier for you, and they charge a fee for that service. The fees are usually moderate, but make sure to confirm the rates before registering. You can also check any other potential expenses, such as deposits and withdrawal fees.
Test the Customer Support
You can trust what professional reviewers like us have to say about customer support. Alternatively, you can test the user service yourself. Make sure to check the available contact methods and try them out. That way, you'll know that you can trust customer agents if you have a problem with the platform.
What Are Online Lottery Betting Sites Available in the USA?
Did you hear about online lottery betting sites? These are platforms that offer a different concept of playing the lottery to their players. They don't actually buy tickets for you. Instead, they act as a bookmaker and offer you the odds of predicting the lotto draw outcome correctly. 
William Hill is among the rare betting platforms available in some locations in the United States. If it's available in your state, this platform might offer some lottery betting options to play.
Which Sites Have Syndicate Options?
Our research showed that only TheLotter offers the option for US players to join a syndicate. The syndicates are available for many lotteries, so it's up to you to pick your favorite. 
Please note that syndicates are legit. That means you can gather friends or coworkers and join forces to play the lottery. However, make sure to read our lottery syndicate guide to learn more about how these playing options work.
Online Lottery Apps to Use in the USA
Most state lotteries have dedicated apps. As for the apps offered by third-party lotto vendors, you'll find Jackpocket and TheLotter both offer them. It's possible to download these applications for free. They won't cost you a dime, although you'll need funds to actually buy lottery tickets when using them. The apps are easy to use, and they won't take much room on your device. You can install them on iOS and Android systems, which means they support iPhones, smartphones, tablets, iPads, etc.
Which Payment Methods Are Available on the USA Lottery Sites?
The payment regulations related to lotteries are specific in the US. The mainland US doesn't allow direct lottery transactions, which is why Jackpocket partnered with Play+. This is a unique payment provider that works like an e-wallet. You can fund it with PayPal or most credit and debit cards. Once you have the money in the Play+ account, it's easy to transfer it to Jackpocket.
As for TheLotter, you can use a wide variety of payment methods. But as we already mentioned, you can only register at this platform from US Outlying Islands.
Here is a quick overview of the available methods on every online lottery site!
| Lottery site | Accepts Debit/Credit Cards | Accepts E-wallets | Accepts prepaid vouchers |
| --- | --- | --- | --- |
| Jackpocket | ✔️ | ✔️ | ❌ |
| TheLotter | ✔️ | ✔️ | ✔️ |
Lottery Tax in the USA
Lottery winnings are taxable in the United States. Most winnings are subject to three tax types:
Federal tax. These have an initial rate of 24%, while the non-residents pay 30%. Depending on your win size and the tax bracket, the federal tax can go up to 37%.
State taxes. Some states don't have applicable lottery taxes. Others might require up to 8.82% of your win.
Local taxes. These are additional taxes imposed by your city or county.
You can calculate the tax and your prize in our tax calculator. Please note that foreign residents might also be subject to taxes in their home country.
Conclusion
The reality is that US players don't have many options when it comes to online lottery websites. They can use official presentations of specific lotteries. But if we are talking about sites that offer multiple lotto games in a single location, the choice is a bit slim. It seems that Jackpocket is your best bet, although it's only available as a mobile app. If you are okay with that, this provider can offer an excellent experience and multiple lotteries in every location. Make sure to try it since playing lotto online guarantees fun and excitement!
Which Lottery Site Is the Most Secure?
We can't really choose a winner here because all options available currently seem secure. The providers make sure to obtain relevant gaming licenses. They also apply the latest security measures to protect user data. That means you can feel safe while playing on any of the brands we recommended on this page.
Customer Service by Sites
According to our Jackpocket review, registered players are a priority for customer support. You can contact staff agents from your app, and they'll go the extra mile to help quickly. Even if you don't have a registered account, you can contact customer service by using the form on the site. An answer could take up to 24 hours, which means you'll need some patience. The alternative might be to contact the staff on social networks.
TheLotter has a live chat available in several languages. You can also contact them on WhatsApp or via email. The support does a fine job, which is why the site's customer service receives the highest ratings.
FAQ