Winning the lottery is a dream come true for plenty of people. And in a bid to win a huge jackpot, people turn to "mentors" to guide them. But sometimes, they fall prey to predators. The mentor we're focusing on in this article is Richard Lustig and his guide to winning the lottery, Lotto Dominator System.
While browsing the internet, you might have found the Lotto Dominator System. Richard Lustig claims to have designed a system that guarantees lottery winnings. Furthermore, he also claims to have won the lottery multiple times.
We decided to investigate this and discover the truth about Lotto Dominator. Here is what you need to know about the system.
Note: No matter how you decide to play, make sure you play with one of our recommended lottery sites:
GET 25% OFF for any ticket!
GET 20% OFF your first order,
promo code: LOTTERYNGO
Buy 1 Ticket and
Get 2 Tickets for FREE!
What Is the Lotto Dominator System?
Playing the lottery is quite simple – you buy lottery tickets online or at a local vendor and wait for the draw to see if you won. And even playing is enormously fun, but wouldn't you like to know the secret of winning the lottery?
The Lotto Dominator claims that it has a system that will help you to win the lotto. If you take a look at the promises made by the author, they say the techniques designed will guide you to win the lottery.
The foundation of the system is:
Lotto Dominator promises immediate success, but you have to be consistent before you can secure a win. So you can still win the lottery with or without this system.
What Information Can You Find in the eBook?
Once you sign up for Lotto Dominator, you get your personal login details to access an e-book. We managed to get our hands on the e-book to confirm whether it delivers Richard Lustig's promises. Unfortunately, we were in for a big disappointment.
You first notice the e-book's design, which is below average. It uses mismatched fonts and images that don't align with the book's message. But let's forget about the appearance and focus on the content.
Lotto Dominator doesn't have well-organized content that flows systemically to guide the readers. For example, it starts by telling you why you don't have a winner's mindset, but it only tells you how to develop one in the seventh chapter. It focuses on other areas of playing the lottery, such as syndicates and quick picks.
The e-book won't tell you how to choose the best lottery sites and won't even offer a clear strategy. Instead, it seems like a random list of tips you can apply while playing. And the worst part is that you can find most of these tips for free online.
Even if you haven't read those tips anywhere, many are based on common sense. For example, playing additional draws will give you an extra chance to win – it's pure logic and can't be considered a serious strategy for winning.
Who is Richard Lustig?
According to the information available in the Lotto Dominator e-book, Richard Lustig is a 7-time lottery winner who used its system. Those who play the lottery often might have heard about him since he won lotto grand prizes on seven occasions.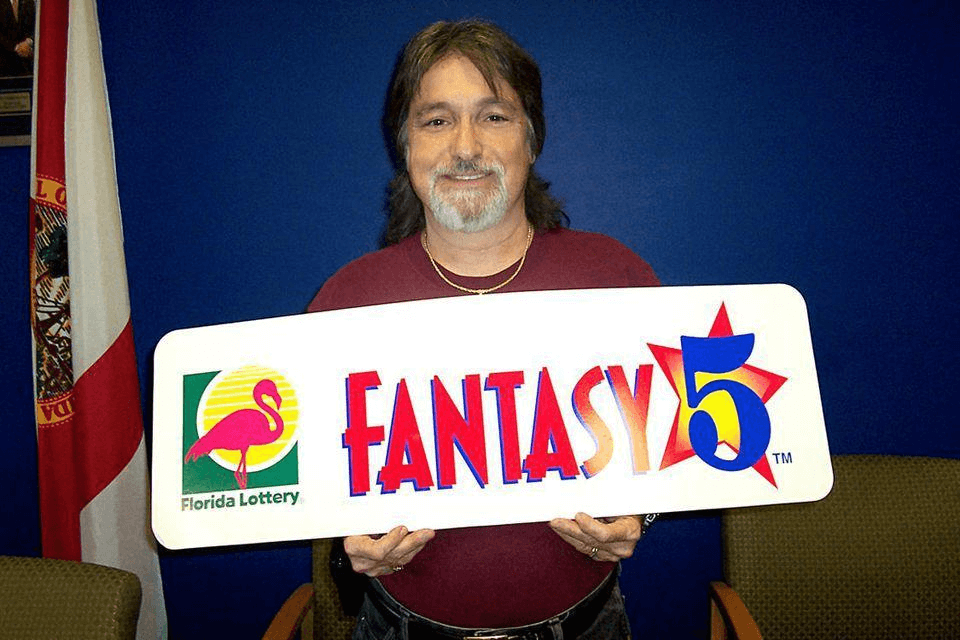 From 1993 to 2010, Richard won the jackpot seven times. The prizes ranged from $10,000 to $842,151. Although these sums are the ones before deducting taxes, they are still mind-blowing. And even if you use the lottery payout and tax calculator, you realize Richard's wins are huge.
An average lottery player doesn't win a prize over $10K more than once or twice, so what is his secret? Lustig wrote a self-help book at the time and talked about various methods he used to win the lottery. Among other things, Richard recommended reinvesting all wins into playing new games.
Is Richard Lustig Even Connected to the Lotto Dominator?
If you take a look at his biographies, you won't find that any reputable source mentions Richard Lustig as the author of the Lotto Dominator System. The cover page of the e-book even doesn't mention it.
However, you will read the name of Richard Lustig in the introduction. According to the information available there, Richard followed these tips, and they brought him to win huge sums.
The problem is that anyone could have written this introduction. In other words, there is no proof that Richard Lustig is the book's author. Unfortunately, Lustig passed away in 2018, so he can't reveal the truth himself.
Does the Website Accept New Members?
If you take a look at the homepage of the Lotto Dominator website, you will find that it doesn't accept new members. The creators don't offer an explanation of why that's the case, and all they say is that new customers are not welcome anymore.
However, those who are already members of the system can log into their account. If you choose to contact the staff, it takes you to an entirely different domain and offers to get in touch via the contact form or e-mail.
How Users Rate Lottery Dominator?
Players worldwide have tested Lotto Dominator when playing US Powerball and other lottery games. We read numerous impressions about this alleged system, and almost none of them were positive.
Users argue that Lottery Dominator cannot even be called a system. It would be more suitable to name it "a lot of basic lottery tips you get at an extremely high price." One of the reviewers mentions that the e-book is a pure moneymaker to steal money from naïve people. They might even rely on the fact that buyers might be ashamed to ask for a refund. And since the entire system is shady, getting a refund might be tedious, too.
Those who read the book also mention there is no fresh information on it. Many people already use those strategies when purchasing lottery tickets. Additionally, some tips offered in the book are contradictory. They might tell you to pick specific numbers in one chapter and then offer an entirely different approach in the next chapter.
Most users described the book as a scam and a clear example of how things that are "too good to be true" are not true at all. After all, one of the reviewers noticed that there would be no need to charge this much for a book that could already bring the creator a huge sum of money.
Do the Users Recommend This System?
Based on the player feedback offered online, we would say no. Many players warn that the system is a scam, and they give it the lowest rating. Furthermore, users indicate there is no actual system. That is why it is much better to stick to your preferred strategy and wait for online lottery results to see if you were lucky enough to win. Further, you can check out the tips on how to win the lottery to improve your chances of winning.
If you check out the review sites, you also discover that most of them don't recommend the system. Many of them warn readers to steer clear of throwing money away on purchasing the Lottery Dominator e-book.
What About the Lotto Dominator Book on Amazon?
Did you know that there is a Lotto Dominator book published on Amazon? You might think it is the same, but it's not. That becomes quite clear from the beginning. Unlike the Lotto Dominator System, this book claims it offers tips on how to increase your odds of winning the lottery. Additionally, the author is Kevin Roche, which is a completely different person from Richard Lustig.
It provides different playing methods to try when playing the lottery and warns about techniques you should avoid. While it can't be considered a scam because it doesn't offer guaranteed ways of winning, we are not sure that the book delivers plenty of bang for the buck. After, all, you can always get tips on how to win the lottery for free.
Is Lotto Dominator Really a Scam?
Based on everything written in this article and our comprehensive research, we concluded that the Lotto Dominator System is a scam. For starters, we can't even be sure who created it. Although they claim it is Richard Lustig, he never confirmed that he is in any way connected to the system.
Additionally, when you open the e-book, you don't get nearly enough for the investment made. That is why you should focus on playing the best lotteries and finding the strategies that suit you. No formula will guarantee a win, and you will always need a bit of help from Lady Luck.
However, that doesn't change the fact that the lottery is fun even when you can't brag about winnings. It is all about the excitement and thrill of seeing if you have matching numbers, so jump on board and start playing today!