Buy Melate Mexico Tickets Online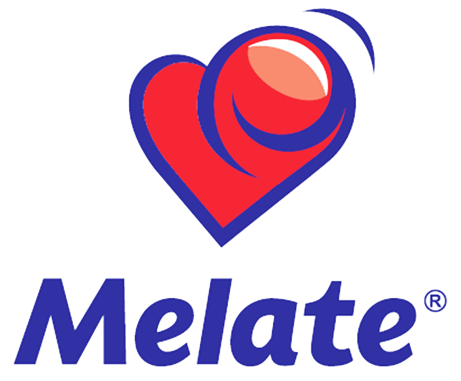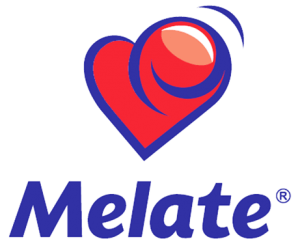 Melate Review
Melate is the Mexican national lottery with a rich history. This single-draw game uses a 6/56 concept with an additional number involved for lower prize tiers. Check out our Melate review to find out everything about this game and how to play it!

How to Buy Melate Tickets Online
You can play Melate online regardless of your location. All it takes is finding a web-based lottery provider that offers this game on their site.
From there, follow these easy steps:
Register for a free account.
Use one of the deposit methods to add funds to it.
Find Melate and purchase as many tickets as you like.
The price of the standard ticket is 15 Mexican Pesos (€0.57). The Rematch ticket costs an additional 10 Pesos (€0.38), and the Rematch 2 has a price of 5 Pesos (€0.19). That means you can purchase all three drawings for 30 Pesos (€1.14).
How to Play Melate Online
Mexico Melate is a single-drum lottery game with a twist. It utilizes a single drum with 56 white balls. During each session, a total of seven balls will be drawn. The first six are "regular" balls, and the seventh one is "additional."
While you are purchasing the ticket, you will need to pick six numbers. That essentially makes Melate a 6/56 concept. You need to guess all six regular balls correctly to win a jackpot. The additional number only decides several of the low-tier prizes.
Apart from the main draw, Melate also offers two additional drawings at each round:
Rematch (Revancha) – it has five prize tiers with the main one involving guessing all six drawn numbers correctly.
Rematch 2 (Revanchita) – you play only for a single main prize that involves guessing all six drawn numbers correctly.
Odds of Winning Melate
If you are dreaming of winning a jackpot in Melate, you will need to beat the 1: 32,468,436 grand prize odds. These chances are somewhere in the medium range when it comes to national lotteries. They are worse than in Canadian Lotto 6/49, where the odds of winning a jackpot are 1: 13,983,816. On the other hand, they are considerably better than some other lotteries like SuperEnaLotto (1: 622,614,630). To beat these odds, you might want to grab a look at the expert tips on how to win the lottery.
Melate has a total of nine prize tiers. Here is an overview of your chances based on the tiers:
| Prize Tier | Requirements | Odds of Winning |
| --- | --- | --- |
| #1 | 6 | 1 : 32,468,436 |
| #2 | 5 + 1 Additional | 1 : 5,411,406 |
| #3 | 5 | 1 : 110,437 |
| #4 | 4 + 1 Additional | 1 : 44,175 |
| #5 | 4 | 1 : 1,840 |
| #6 | 3 + 1 Additional | 1 : 1,380 |
| #7 | 3 | 1 : 88 |
| #8 | 2+ 1 Additional | 1 : 117 |
| #9 | 2 | 1 : 10 |
When Is the Melate Drawing?
Melate draws occur in Mexico City on Wednesdays and Sundays. The time of the draw is 9:15 CST (1:15 PM CET). The venue for the draws is a nice studio located in Mexico City.
What Time Can You Buy Mexico Melate Tickets Until?
You can buy Mexico Melate Tickets until an hour before the draw starts. The draw is held twice a week on Wednesdays and Sundays at 9:15 pm CST in Mexico City. This means you have until 8:15 pm CST to purchase your time. If you are playing on the website of a lottery provider, you will need to buy your tickets earlier to afford enough time for them to purchase the ticket on your behalf.
Melate Payout Chart
Mexico Melate has a guaranteed jackpot of 30,000,000 Mexican Pesos (around €1,144,915). The other prize tiers are not nearly as tempting.
Here is an overview of the payouts:
| Requirements | Prize |
| --- | --- |
| 6 | Jackpot (minimum €1,144,915) |
| 5 + 1 Additional | €7,500 |
| 5 | €2,485 |
| 4 + 1 Additional | €145 |
| 4 | €17 |
| 3 + 1 Additional | €6.30 |
| 3 | €1.72 |
| 2 + 1 Additional | €1,34 |
| 2 | €1 |
Please note that the prize values are approximate and converted to Euro from Mexican Pesos.
You have 60 calendar days to claim your prize. Authorized vendors can pay you prizes of up to 9,999 Pesos (€380). Scotiabank, Santander, and Bancomer banks are also eligible for claiming prizes bigger than 3,000 Pesos (€114). You can also head to one of the lottery offices to pick up your prize. In order to know the wait time, you can check out how long after winning the lottery do you get the money.
Melate Taxes
The Federal Government of Mexico charges a 1% tax on your winnings. Apart from that, Melate winnings are subject to state taxes. In most states, that tax is 6%, although Zacatecas only charges 1.65% and Durango 5.95%. Players from abroad should check with local authorities to see whether they should pay additional taxes in their respective countries.
Melate History
The history of Mexico Melate takes us back to 1984 as that was when the first draw took place. Melate was partially inspired by La Loteria, which was a Mexican game similar to bingo.
Melate initially involved 39 balls, but the format was changed to 56 several years later. The lottery included two additional games in 1997 (Rematch) and 2010 (Rematch 2).
Biggest Melate Jackpots in The History
Melate's jackpot has a rollover characteristic. If no one wins it, it transfers to the next round and increases. That is how we got some huge jackpots throughout the history of the game.
Check out the three top prizes:
€29.68 million – the biggest jackpot ever was won in 2013.
€18.83 million – in 2007, a lucky player won this sum.
€17.58 million – the third-biggest prize was given in 2010.
Melate FAQ's
How to Play Melate from Outside Mexico? Is It Legal?
Yes, you can play Melate legally if you live abroad. The only way to purchase tickets is via online lottery providers.
What Are The 7 Most Common Numbers in Melate?
The most frequently drawn numbers in Mexico Melate are 2, 40, 52, 19, 21, 33, and 46.
What is the deadline for buying Melate tickets before the drawing?
The deadline for purchasing your Mexico Melate ticket is on the day of the draw at 9 PM Mexican Time (1 PM CET).
Melate – Is It Worth Playing?
The short answer would be yes. Mexico Melate is a game with over three decades of tradition. It is among the most popular lotteries in Mexico. That is because it offers affordable ticket prices and tempting jackpots. Make sure to give it a shot because the next jackpot winner could be you!