MegaMillions is a multi-state lottery based in the United States but played around the world. As for the syndicates involving this lotto, you will find a long list available at popular online providers. If you would like to purchase shares and join a syndicate, learn more about the specifics of MegaMillions syndicates below!
* If you want to play the regular MegaMillions lottery go to this page.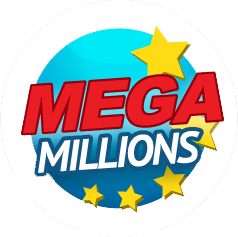 MegaMillions Syndicate Pros & Cons
MegaMillions – Basic Overview
A total of 44 states in the US participate in organizing MegaMillions. The lottery began in 1996 as competition to US Powerball. Today, these are the two most popular lotto games in the world.
MegaMillions uses a two-drum concept involving:
White-ball drum with 75 balls from 1 to 75. Five of these balls are drawn in each session.
MegaBall drum with 15 balls from 1 to 15. One of these balls is drawn in each session.
That implies a total of six numbers should be on a single combination. You should guess them all correctly to win a jackpot.
What Lottery Websites Offer MegaMillions Syndicates?
The great thing about MegaMillions' popularity is that all lottery providers offering syndicate play include it in their selection. It gives the player a long list of options where to purchase syndicate shares. We always suggest sticking to reputable sites like LottoSmile, LottoKings, and LottoAgent.
How to Join MegaMillions Syndicates Online
If you plan on playing online, the process is not that different from buying standard lottery tickets.
It involves the following steps:
Pick a website that allows joining syndicates and register an account.
Check out the available syndicates. You might be able to choose guaranteed numbers on lines or benefit from other perks. Also, the number of lines and the price per share might vary.
Use your account to purchase the desired number of shares.
Why it's Better to Play MegaMillions With a Syndicate
For starters, syndicates allow you to buy dozens of lines at once. For example, some MegaMillions alliances give you an option to buy 200 or more lines with a single share. Since an individual ticket costs $2 per line, that means you will be sharing a lot of money in the process.
You shouldn't underestimate the improved odds, either. The jackpot chances are 1:3,025,753 if you purchase 100 tickets for the syndicate, which is impressive. It improves the odds so much that they are better than in some national lotteries, such as Canada Lotto 6/49.
How Much Does It Cost to Join a MegaMillions Syndicate?
The usual price to join a MegaMillions syndicate is around $20 per share. It is worth noting that the cost varies and depends on the syndicate, the number of lines bought, etc. While it can be lower than $20, it can also go to $50 or more.
What Prizes Can You Win When Playing MegaMillions Syndicates?
Thanks to its popularity, MegaMillions can offer a guaranteed jackpot pool of $40 million. If nobody wins it, it rolls over to the next round. The grand prizes can go over $1 billion, which is why you might want to remain anonymous after winning.
Here is the overall reward structure for the MegaMillions lottery:
| Prize | Requirements |
| --- | --- |
| Jackpot (min. $40 million) | 5 White Balls + 1 MegaBall Number |
| $1,000,000 | 5 |
| $10,000 | 4+1 |
| $500 | 4 |
| $200 | 3+1 |
| $10 | 3 |
| $10 | 2+1 |
| $4 | 1+1 |
| $2 | 0+1 |
Are MegaMillions Syndicate Winnings Tax-Free?
No, and that is because the US imposes taxes on all lottery winnings. The tax rates are harsher if you are not a citizen of the United States. You will find that the taxes can go over 35% for large winnings, but you can check that with the tax calculator.
MegaMillions Rules
Here is an example of how a MegaMillions syndicate looks – it might have a total of 150 shares, and each share is available for $20. It secures 200 lines, but the player cannot choose the numbers to include on the ticket.
Alternatively, the rules might involve purchasing systematic x8 numbers or any other ticket specifics. Syndicate rules are different, which is why you should read them carefully before joining the alliance.
Example of MegaMillions Syndicate Form
A form for MegaMillions syndicate might be a smart idea if you are playing with friends or coworkers. It helps to regulate who is in charge of purchasing tickets, as well as distributing prizes. The document has the purpose of making things official – the idea is for everyone to honor it. By figuring everything out before the draw, you avoid any potential problems with prize distribution.
FAQ
What is the deadline for buying a MegaMillions syndicate ticket?
You have approximately two hours before the draw to join a MegaMillions syndicate. Sales are closing at 8:45 PM EST on the drawing days.
Can you join a MegaMillions syndicate outside of the United States?
Yes, you can participate in MegaMillions syndicates from any country. The only requirement is that your local law allows it and that you meet the legal age requirement.
When can you claim prizes won in the MegaMillions Syndicate?
Depending on your location, the deadline for collecting the prizes will be from 90 days to 12 months.
MegaMillions Syndicates – Final Thoughts
The people who experience playing in MegaMillions syndicates claim that they are incredibly exciting! It sounds like a good deal – you invest less per ticket, and the odds of winning prizes are better. Additionally, you can pick from a long list of available syndicates since this lottery is popular. That is why you can't find a better game to try this option than MegaMillions!