Are you up for playing lotteries that offer large prizes? When it comes to European lotteries, you won't find many as popular as EuroMillions. Although it is there for less than two decades, it gained a huge player base because of tempting rewards and an exciting concept.
If you want to take the entire experience to the next level, consider playing EuroMillions syndicates. Here is what you need to know about playing the lottery this way!
* If you want to play the regular EuroMillions lottery go to this page.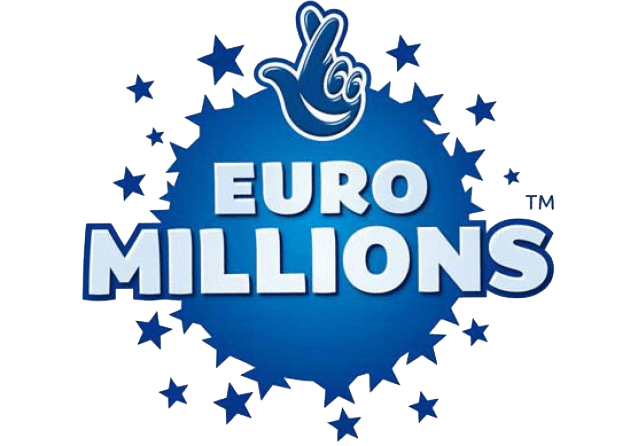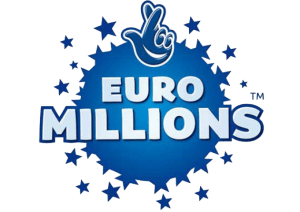 EuroMillions Syndicates Pros & Cons
EuroMillions – Basic Overview
The first draw of EuroMillions was in 2004, and it immediately generated plenty of public attention. Today, 13 countries of the European Union participate in this lottery, and there are two drawings every week.
EuroMillions uses a two-drum concept. The standard white-ball drum has 50 balls, while the Lucky Star drum has 12 balls. During every session, there will be five white balls and 2 Lucky Star numbers drawn. You need to guess them all correctly to win the jackpot.
What Lottery Websites Offer EuroMillions?
EuroMillions is among the world's most popular lottery games, which is why you will find syndicates available at most websites supporting this type of play. For example, visiting the Lotter is an option for joining a syndicate, but you can also try LottoSmile and WinTrillions.
It is worth noting that EuroMillions syndicates might be a part of combo play. That allows you to purchase syndicate tickets for multiple lotteries at once. You will find this game mixed with US Powerball or EuroJackpot often.
How to Join EuroMillions Syndicates Online
Here is a quick guide on joining a EuroMillions Syndicate online:
Find an online lottery provider that offers syndicate play, and lists this game among the available ones.
Take a look at the listed syndicate offers and find what that fits your expectations.
Finalize the transactions and wait for the draw to see if you won anything.
Why it's Better to Play EuroMillions With a Syndicate
The reason why you should try syndicate play lies in pure math. The overall odds of winning the jackpot in EuroMillions is 1:139,838,160. But what if you buy 100 tickets instead of one?
If you do the math, that improves your odds of winning to 100:139,838,160. By doing simple math, you realize that the chances are 1:1,398,381. That is still not as tempting as in New York – Take 5 Lotto, but it is 100 times better than the default odds!
How Much Does It Cost to Join a EuroMillions Syndicate?
The default ticket price varies from one country to another. It can be anywhere from €2.5 to double as much.
However, the idea of syndicate play is to reduce that cost. Although it is highly individual, the general expected price for joining a syndicate can be as low as €5 – €10. You can also find more expensive options, but they will secure more tickets within the alliance, which increases your potential prizes.
What Prizes Can You Win When Playing EuroMillions?
The maximum prize you can win at EuroMillions is €250 million. The minimum jackpot fund is €15 million, and it can increase up to €200 million. From that point, there is a five-draw rollover restriction. The main prize increases up to €10 million until it reaches the capped limit. If no one wins the jackpot when it gets €250 million, it will be divided among the second-prize winners.
Here is an overview of the available prizes and their requirements:
| Prize | Requirements |
| --- | --- |
| Jackpot (min. €15 million) | 5 white balls + 2 Lucky Star numbers |
| €200,000 | 5+1 |
| €20,800 | 5 |
| €1,300 | 4+2 |
| €120 | 4+1 |
| €57 | 3+2 |
| €39 | 4 |
| €14 | 2+2 |
| €11 | 3+1 |
| €9 | 3 |
| €7 | 1+2 |
| €6 | 2+1 |
| €4 | 2 |
Are EuroMillions Syndicate Winnings Tax-Free?
EuroMillions is a specific lottery because multiple countries organize it. Although the prizes are not subject to taxes in most countries, that is not the case with Switzerland, Spain, and Portugal. If you buy syndicate tickets in those locations, expect to pay all applicable taxes.
EuroMillions Syndicates Rules
The critical thing to mention is that each EuroMillions Syndicate will have its own rules. That is why you need to consider the specific terms and the conditions of the team that you are joining.
As for the terms, they might refer to how the prizes are paid. Will all members get equal prize distribution or those who invested the most get the largest portion of the award? These and many other specifics should be regulated by the rules.
Example of EuroMillions Syndicate Form
The task of a syndicate form is to regulate all the rights and obligations of players that join the body. it should include the following details:
Necessary details about the syndicate manager – they will be in charge of buying tickets and claiming any potential prizes.
The investment that is required by each player, as well as what happens if not all syndicate tickets are sold on time.
Rules for splitting any money won, and deadlines for payouts.
By purchasing syndicate tickets, you agree to that body's rules.
FAQ
What is the deadline for buying a EuroMillions syndicate ticket?
The deadline is 7:30 PM CET on the drawing day. That is an hour before the draw and the same as for buying standard tickets.
Can you join a EuroMillions syndicate outside of the participating countries?
Yes, EuroMillions syndicates do not have country restrictions. You can play from anywhere in the world.
When can you claim prizes won in the EuroMillions syndicate?
Depending on the country where you purchased the syndicate tickets, the deadline can be anywhere from 90 days to an entire year.
EuroMillions Syndicates – Final Thoughts
Syndicates offer a different and exciting way of playing the lottery, and EuroMillions is no different. As long as you stick to reputable syndicates shown on premium online lotto sites, you can't go wrong. You will improve the odds of winning while reducing the ticket price, which is a win-win situation!