Did you know that EuroJackpot is organized by 18 participating countries from the European Union? Players from around the world play this game, and EuroJackpot syndicates are a very popular playing option. If you would like to join a syndicate, here is what you should know about syndicates for this lottery!
* If you want to play the regular EuroJackpot lottery go to this page.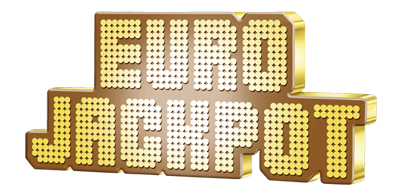 EuroJackpot Syndicate Pros & Cons
EuroJackpot – Basic Overview
EuroJackpot had its first drawing in 2012, and it implemented an exciting concept right away. The lottery uses two drums with the basic white one containing 50 balls. Aside from that one, there is a Euro drum with 10 balls.
During each session, the organizers draw five balls from the white drum and two more from the Euro drum. You should guess all seven numbers (5+2) to win the jackpot.
What Lottery Websites Offer EuroJackpot Syndicates?
The Lotter is famous as a website offering lottery syndicates that are carefully picked for its visitors. However, you won't go wrong by choosing LottoKings or LottoAgent. All these are reputable sites, and you can pick from a long list of syndicates to join when playing EuroJackpot.
How to Join EuroJackpot Syndicates Online
Are you still in a dilemma of how to join a EuroJackpot syndicate?
Here are the steps to follow:
Find a lottery website that offers syndicate play. It shouldn't be hard since this is a very popular game.
Register on the site and add funds to your account.
Use those funds to purchase tickets for the desired syndicate. You can choose from many syndicates, so pick the one that suits your needs.
Complete the purchase and wait to see if you won anything.
Why it's Better to Play EuroJackpot With a Syndicate
If you organize a syndicate with your friends, it is an excellent opportunity to hang out and spend time together while having a chance to win tempting prizes. But if you choose to play online, that is still good because you will decrease the price per ticket while increasing your winning odds.
Here is the math – if you buy a single ticket, the jackpot chances are 1:95,344,200. But if you decide to buy 100 tickets as the syndicate, the odds go to 1:953,442. Those are the odds similar to the ones in mini-games, such as Poland Mini Lotto, except prizes are much more prominent here.
How Much Does It Cost to Join a EuroJackpot Syndicate?
The price of joining a EuroJackpot syndicate can be anywhere from €5 to €50 or more. It depends on the syndicate's rules and how many tickets you are buying.
Please note that an individual EuroJackpot ticket price is €2. By choosing syndicate play, you reduce the cost per ticket and save money in the process.
What Prizes Can You Win When Playing EuroJackpot Syndicates?
The grand prize will never go below €10 million in EuroJackpot. If no one wins it, it transfers to the next round. The maximum cap it can reach is €90 million, and it must be drawn at that point.
As for the game, it has 12 prize tiers in total.
Here is an overview of the entire reward structure in EuroJackpot:

| Prize | Requirements |
| --- | --- |
| Jackpot (min. €10 million) | 5 white balls + 2 Euro numbers |
| €822,300 | 5+1 |
| €123,000 | 5 |
| €4,250 | 4+2 |
| €238 | 4+1 |
| €111 | 4 |
| €58 | 3+2 |
| €19 | 3+1 |
| €15 | 2+2 |
| €19 | 3 |
| €8 | 1+2 |
| €10 | 2+1 |
Are EuroJackpot Syndicate Winnings Tax-Free?
EuroJackpot has 18 participating countries, and 11 of them allow you to go tax-free with your winnings. Those are Germany, Iceland, Norway, Sweden, Denmark, Finland, Estonia, Czech Republic, Latvia, Lithuania, and Slovakia.
As for the other seven countries that participate in organizing EuroJackpot, they will charge you taxes. It seems that the lowest rate is in Italy (6%), while Croatia has a 30% tax. Other countries that impose taxes are Spain, Hungary, Poland, the Netherlands, and Slovenia.
You might be subject to taxes in your home country, too.
EuroJackpot Syndicate Rules
Before you join a syndicate, it is crucial to be familiar with its rules. The common ones include:
The minimum number of tickets a player must purchase to enter.
Country and other restrictions applied to players.
Details about how the winning funds will be distributed among the participants.
Rules are different from one to another syndicate, so make sure to read them carefully.
Example of EuroJackpot Syndicate Form
A EuroJackpot Syndicate form is usually a document that all participants need to sign. It is a way to regulate everything among the players, which minimizes the risk of conflict.
The form should have details about the payout terms and deadlines, and the syndicate always has a manager. Their task is to purchase the tickets, as well as collect the prize and distribute it among the players. In many cases, the task of the syndicate manager is done by a lottery website where you bought the tickets.
FAQ
What is the deadline for buying a EuroJackpot syndicate ticket?
As long as you join a syndicate an hour before the draw, you are entering on time. It means the deadline is 4 PM EEST
Can you join a EuroJackpot syndicate outside of the participating countries?
The only restriction is the legal age requirement. As long as you fulfil that, you can join EuroJackpot syndicates from anywhere.
When can you claim prizes won in the EuroJackpot Syndicate?
The usual deadline for claiming prizes is 180 days from the drawing date. It might take a few days more than usual to get the funds distributed among the syndicate players, but you shouldn't wait too long after the draw.
EuroJackpot Syndicates – Final Thoughts
EuroJackpot is an exciting game already, and syndicates are only a way to make it more fun. It is a surefire concept – you join a pool formed by others to win prizes together. By joining money, you can buy more tickets and improve winning odds. EuroJackpot syndicates are extremely popular, which is why they are widely available. Make sure to give them a shot to experience a new way of playing the lottery!