Buy Mini Lotto Poland Tickets Online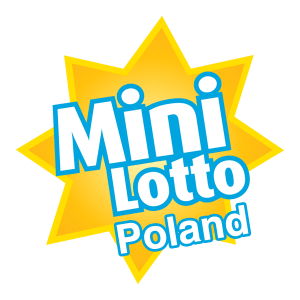 Poland Mini Lotto Review
Poland Mini Lotto is one of many games organized by Totalizator Sportowy. You can consider it a miniature or smaller version of the classic national lottery game coordinated by the same body. Take a look at our Polish Mini Lotto review to learn details of this 5/42 game!

How to Buy Poland Mini Lotto Tickets Online
Numerous online lottery providers offer Poland Mini Lotto among the available games to play on their websites. After you find a suitable operator, register for a free account, and deposit money to it.
Use those funds to purchase Mini Lotto tickets from your home or any other location. The basic price of a lottery ticket is PLN 1.50 (€0.33), which ensures a low cost per line. That gives you room to experiment with lottery strategies and find the tactics that suit your playing style.
How to Play Poland Mini LottoOnline
Polish Mini Lotto is a single-drum game with a 5/42 formula. Each drawing involves drawing five balls from a single drum. The drum contains 42 balls with numbers from 1 to 42. You need to guess all numbers correctly to win the jackpot.
Apart from the basic game, you can also play Super Szansa (Super Chance). Here, you get a random code with seven digits. If your code matches the one drawn during a session, you qualify for a tempting prize. To improve your chances of winning, you can go through the best tips on how to win the lottery by the experts.
Odds of Winning Poland Mini Lotto
The chances of winning the jackpot at Poland Mini Lotto are 1:850,668. Those odds are far better than in other national lotteries, such as Canada Lotto 6/49 and SuperEnaLotto. It is understandable that the prizes in this game are also smaller.
Here are the odds of winning based on reward tiers:
| Prize Tier | Requirements | Odds of Winning |
| --- | --- | --- |
| #1 | 5 matched numbers | 1 : 850,668 |
| #2 | 4 | 1 : 4,598 |
| #3 | 3 | 1 : 127 |
When Is the Poland Mini Lotto Drawing?
The draws for the Polish Mini Lotto occur daily and are broadcasted on television. The draw time is 9:40 PM CET.
What Time Can You Buy Poland Mini Lotto Tickets Until?
You can buy Poland Mini Lotto tickets until 9:30 pm CET on the draw days. The draws are held every day at 9:40 pm CET. This means your numbers must have been selected and your entries are registered ten minutes before the draw starts. Ticket sales resume at 9;50 pm after the result of the latest draw has been published.
Poland Mini Lotto Payout Chart
Poland Mini Lotto only offers three prize tiers. From the sum spent by players on purchasing tickets, 50% goes into the prize fund for every round. Half of the entire prize pool goes into the jackpot fund, and the rest is divided between the remaining prize tiers.
| Requirements | Prize |
| --- | --- |
| 5 matched numbers | Jackpot (50% of the prize pool) |
| 4 | 20% of the prize fund (around €198.7) |
| 3 | 30% of the prize fund (around €7.7) |
The organizer pays all prizes as lump-sum cash payments.
Poland Mini Lotto Taxes
If your win is under €500 (PLN 2,280), you don't have to worry about taxes. However, the Polish Government charges 10% on all winnings above that sum. Those playing from other countries are also subject to local taxes.
Poland Mini Lotto History
You can trace back the roots of Polish Mini Lotto to 1976. At the time, the game was established under a unique Polish name Express Lotek. The founder is Totalizator Sportowy, which also organizes other games, such as the original Polish Lotto.
The game increased the number of draws over time until they reached the daily drawing pattern in 2015.
Biggest Poland Mini Lotto Jackpots in The History
The biggest jackpot in the history of Polish Mini Lotto was won recently. It was a New Year's gift for a lucky player who won PLN 478,712 (approximately €105,143) on December 31st, 2019. The second-largest prize followed less than two weeks later when a lucky player won PLN 399,649 (around €87.779).
The third-largest winner took home PLN 390,462 (€85,760). It occurred in December 2019, which means that the three largest winnings in Mini Lotto were given in less than a month.
Poland Mini Lotto FAQ's
How to Play Poland Mini Lotto from Outside Poland? Is It Legal?
Yes, it is legal to play Mini Lotto if you are not from Poland. The easiest way is to purchase a ticket from home by visiting an online provider.
What Are The 7 Most Common Numbers in Poland Mini Lotto?
Did you know 28 is the most frequently drawn number in Mini Lotto? It was drawn 658 times. Other commonly drawn numbers are 17, 30, 21, 36, 7, and 19.
What is the deadline for buying Poland Mini Lotto tickets before the drawing?
The deadline for purchasing Mini Lotto tickets is 9:30 PM CET. Sales for the next round start at 9:50 PM CET.
Poland Mini Lotto – Is It Worth Playing?
If you are not looking for huge jackpots, but appreciate an opportunity to watch draws every day, Poland Mini Lotto is the perfect game for you. The lottery features a decent chance to win a jackpot compared to other games, which makes the game worth a shot. You can play Polish Mini Lotto both offline and online, and the ticket prices are affordable. That means it can't hurt to try this lottery!faq