Buy Loto Maxima Ukraine Tickets Online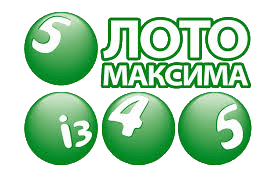 Loto Maxima Review
Loto Maxima is a 5/45 lottery game organized by the Ukrainian National Lottery. It has been around for several years, and it features daily draws and rollover jackpots. Keep reading to learn more about this game in our Loto Maxima review!

How to Buy Loto Maxima Tickets Online
First, you should find an online lottery vendor that includes Loto Maxima in the available games. You will probably need to sign up for a free account and add funds to it. Next, use those funds to purchase tickets over that website.
The cost of a single ticket is UAH 10 (€0,34). That puts Loto Maxima in the category of the most affordable lotteries out there.
How to Play Loto Maxima Online
The concept of Loto Maxima cannot get any simpler since the game utilizes a single drum. That drum has 45 balls marked with numbers from 1 to 45. The 5/45 formula implies that five balls will be drawn at each session. You need to guess all of them correctly to win the jackpot or at least two to win a prize.
Loto Maxima doesn't offer additional drawings. However, you can play combinations and test lottery strategies in the main game. Additionally, you can also have a look at the expert tips on how to win the lottery.
Odds of Winning Loto Maxima
You will need to beat the odds of 1:1,121,759 to win the jackpot. Those chances are worse than in Poland Mini Lotto but far better than in some other national lotteries, such as France Loto or Germany Lotto.
Here is a detailed overview of your odds in Loto Maxima:
| Prize Tier | Requirements | Odds of Winning |
| --- | --- | --- |
| #1 | 5 | 1 : 1,221,759 |
| #2 | 4 | 1 : 6,108 |
| #3 | 3 | 1 : 156 |
| #4 | 2 | 1 : 12 |
When Is the Loto Maxima Drawing?
Loto Maxima drawings occur every day. You can see the results and the broadcast of the draw on YouTube and the Ukrainian National Lottery website at approximately 10:15 PM EEST. KyivTV will also show the lottery draw on their channel at around 10:50 PM EEST.
Loto Maxima Payout Chart
Loto Maxima has four prize levels. The guaranteed prize sum for the lowest tier is 15 UAH. Once you deduct the amounts given for these wins, the rest of the prize pool is divided among the first three levels.
The grand prize receives 30% of the remaining pool.
| Requirements | Prize |
| --- | --- |
| 5 | Jackpot |
| 4 | UAH 8,328 (€282,72) |
| 3 | UAH 202 (€6,86) |
| 2 | UAH 15 (€0,51) |
Loto Maxima Taxes
Ukraine is one of the countries with harshest lottery taxes out there. They will take 19.5% from your winnings, which is almost a fifth of the entire sum. Those playing from other locations should also consider taxes in their home countries.
Loto Maxima History
According to the statistics on the official website, Loto Maxima started at the beginning of 2018. The Ukrainian National Lottery is the governing body behind the game. It is a reputable authority also in charge of Super Loto and many other games.
It doesn't seem that Loto Maxima has gone through any chances since it was initiated. That means the players like the original format of the game.
Biggest Loto Maxima Jackpots in The History
Jackpots in Loto Maxima are drawn frequently, which is why there are multiple winners every month. That also causes the sums to be relatively small. However, due to the rollover function, they can increase to tempting sums.
Here is the list of the top three jackpots ever won:
        UAH 2,832,045 (€96,160) – the biggest ever jackpot went to Lviv in October 2019.
        UAH 1,528,345 (€51,893) – a player who bought the ticket online won this jackpot.
        UAH 1,220,000 (€41,424) – the lucky winner purchased the ticket in Odesa in August 2018.
Loto Maxima FAQ's
How to Play Loto Maxima from Outside Ukraine? Is It Legal?
It is legal to play Loto Maxima if you are not from Ukraine. You can purchase tickets from any part of the world over the web.
What Are The 7 Most Common Numbers in Loto Maxima?
The most frequently drawn numbers include 23, 26, 22, 17, 24, 40, and 7.
What is the deadline for buying Loto Maxima tickets before the drawing?
The lottery outlets in Ukraine are open until 9 PM every day, which means you can buy a ticket for the daily draw until then. You can expect a similar deadline for online vendors.
Loto Maxima– Is It Worth Playing?
Loto Maxima is not a large-scale lottery game. However, it features daily drawings and a simple 5/45 concept with decent jackpot odds. Additionally, the ticket price is particularly tempting. The fact that this game won't be a big hit on your budget and gives you a chance to win admirable jackpots makes it worth playing!