Brazil Mega Sena Syndicates
Brazil Mega Sena is the biggest lottery in this country and on the South American continent. If you want to join millions of players buying tickets in this game, how about trying syndicate play? That is a convenient way of improving your winning odds while spending less money per line in the process.
Check out our review to learn more details about Brazil Mega Sena syndicates!
* If you want to play the regular Brazil Mega Sena lottery go to this page.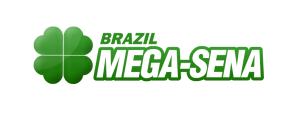 Brazil Mega Sena Syndicate Pros & Cons
Brazil Mega Sena – Basic Overview
Brazil Mega Sena has a rich history going back to 1996. The organization behind the lottery is Caixa Economica Federal, which is a reputable bank in Brazil.
This lotto offers a simple 6/60 concept with no bonus balls or extra features. It's the simplicity that attracts millions of players to try this game.
Apart from the regular draw, there are special draws every five sessions. These have larger prizes than usual, which increases the potential jackpot significantly. Players can also look forward to a New Year session with the biggest reward fund during the year.
What Lottery Websites Offer Brazil Mega Sena Syndicates?
You might not find Brazil Mega Sena Syndicates on as many websites as more popular games like Powerball and EuroMillions. However, providers who care about their reputability will ensure to offer at least a single syndicate for this game.
You can try visiting (our favorite) The Lotter or LottoAgent or LottoSmile, as well as other reputable websites to try and find one that offers Mega Sena syndicates.
How to Join Brazil Mega Sena Syndicates Online
Would you like to join a Brazil Mega Sena syndicate now?
Here is how to do that:
Find a website that offers syndicate play for Brazil Mega Sena. Don't forget that the website should be reputable because you want to avoid scams.
Pick the desired number of lines and shares.
Confirm the transaction.
Check out the results after the draw to see if you won a prize.
Why it's Better to Play Brazil Mega Sena With a Syndicate
If you ever have a dilemma about whether to join a syndicate, here is a math-based example. Purchasing a single ticket will give you the odds of 1:50,063,860 for winning the jackpot. But what if you buy 100 tickets? The basic math tells us the chances change to 1:500,638!
By joining a syndicate, you make your odds in this game similar to state-scale lotteries like New York – Take 5 Lotto. That is what makes this approach worth trying.
How Much Does It Cost to Join a Brazil Mega Sena Syndicate?
The investment required to join a Brazil Mega Sena syndicate can be anywhere from €10 to €50 or more. While you are choosing the right package, make sure to consider the number of lines offered per share. An individual ticket costs €1.50, which is something to take into account when picking between syndicates.
What Prizes Can You Win When Playing Brazil Mega Sena Syndicates?
The grand prize has a guaranteed fund of BRL2,000,000 (about €475K). Since the lottery is popular, the rollover requirement ensures that the jackpot increases quickly.
While that reward is tempting, it is a shame that Brazil Mega Sena only offers three award tiers in total.
Let's take a look at the complete prize structure for this lottery:
| Prize | Requirements |
| --- | --- |
| Jackpot (min. €475,000) | 6 |
| €12,450 | 5 |
| €175 | 4 |
Are Brazil Mega Sena Syndicate Winnings Tax-Free?
You have two potential taxes for Brazil Mega Sena winnings. The first one is a tax at the source – Brazil imposes taxes on all lottery winnings with a rate of 13.8%. Apart from that, foreign residents are subject to their country's laws and taxes there.
Brazil Mega Sena Syndicate Rules
An important thing to note is that each Brazil Mega Sena syndicate has its own rules. Here are the things to pay attention to when reading them:
How much are you required to invest?
What do you get in return – how many tickets per share?
What is the prize distribution – is it equal per share, or is there a different system?
Can you buy multiple shares at once, and what is the total share size?
Always check out all specifics and rules before joining a syndicate.
Example of Brazil Mega Sena Syndicate Form
Think of a form as a document that turns the syndicate into an official entity. It is convenient when you play with your friends. A document will help you to define all details regarding the investments, prize collection and distributions, etc.
When it comes to playing online, reputable lottery websites have taken care of everything. Payouts are guaranteed, and all that you need to do is to pick a syndicate that fits your preference.
FAQ
What is the deadline for buying a Brazil Mega Sena syndicate ticket?
The information we found indicates that you have up to four hours before the draw for purchasing tickets and joining a Brazil Mega Sena syndicate.
Can you join a Brazil Mega Sena syndicate outside of Brazil?
Yes, you can join these syndicates from any country where the lottery is allowed.
When can you claim prizes won in the Brazil Mega Sena Syndicate?
You have 90 days, which is a bit less than three months, to claim any prizes won in Brazil Mega Sena.
Brazil Mega Sena Syndicates – Final Thoughts
The great thing about Brazil Mega Sena is that it has a jackpot that increases significantly with each round when it's not won. If you want to improve the odds of grabbing that grand prize, syndicates might be the way to do that. You participate with more tickets while saving on a cost per line, which sounds tempting. Don't hesitate to find a website offering Brazil Mega Sena syndicates to try this game today!