National lotto games with a long tradition often have popularity that goes beyond the country's borders. The UK National Lottery originated in the United Kingdom in 1994, but it now has many fans worldwide.
Its biggest advantage is that there can't be more than six draws without a jackpot. That's why many players look to find a strategy that would enable them to win this grand reward. Our team consulted with experts and listed the best tips and strategies to maximize your odds of winning the UK National Lottery below!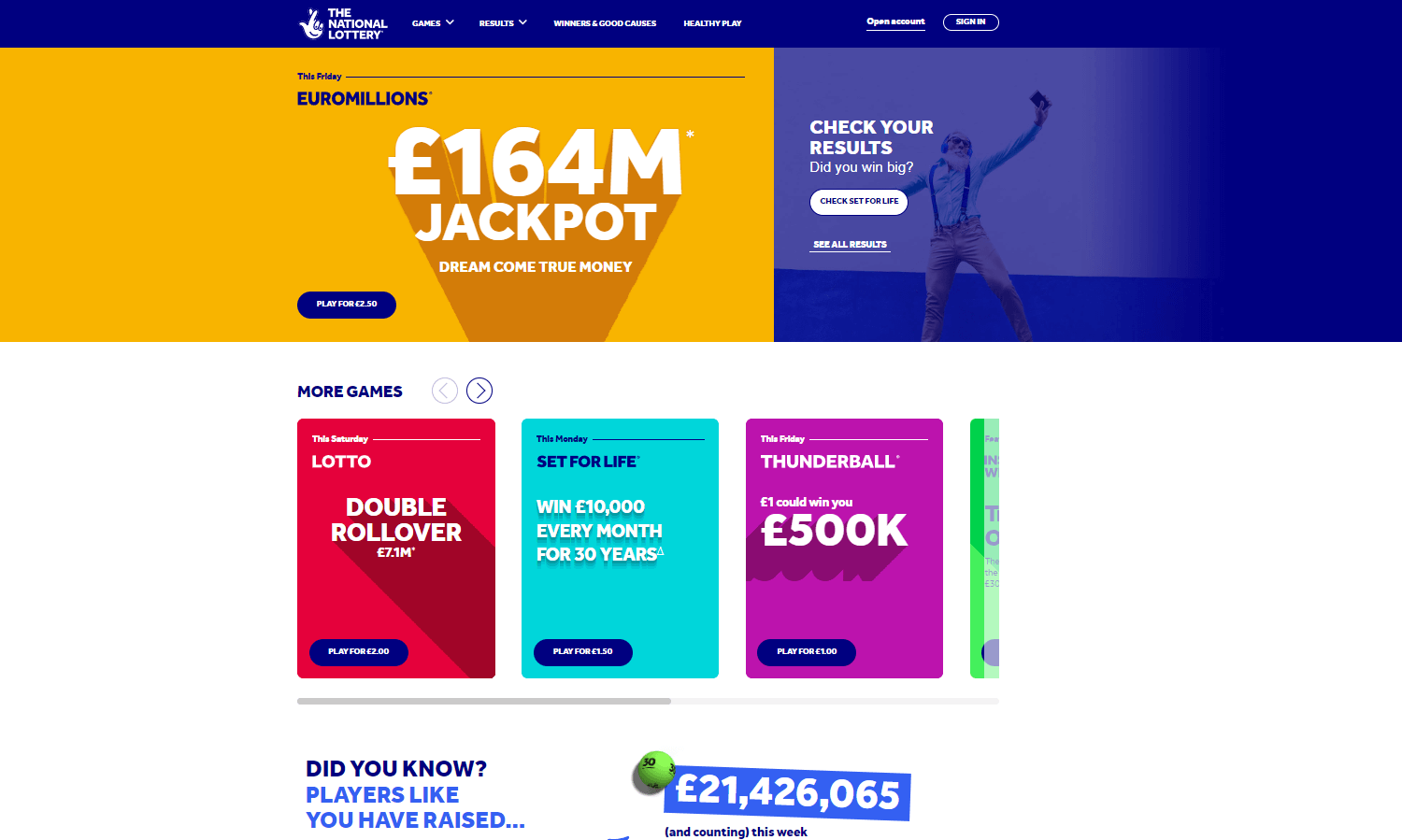 Source: UK National Website
What Are the Chances of Winning the UK National Lottery?
UK National Lottery is a single-drum game with a bonus ball. Thanks to the simple concept, it's attractive to beginners. Generous jackpots attract experienced players two, especially when combined with decent winning odds. The game offers six prize tiers, and 1:9.3 are the odds of winning any reward.
The lottery offers a 6/59 formula with a bonus ball. That extra ball doesn't participate in deciding who wins the jackpot but the second prize tier. If you want the grand prize, you only need to guess the six primary numbers. The odds for that stand at 1:45,057,474.
Use These 9 Tips and Strategies to Win UK National Lottery Jackpot!
Our experts singled out the most interesting tips and statistics related to the UK National Lottery below:
Don't use only birthday dates – The statistics indicate that only 7% of the UK lotto millionaires used birthday dates on their tickets. The reason is simple – numbers in a month only go to 31, while the UK lottery has 59 balls in the drum. If you want to make it more personal, add car registration, age, and other special numbers.
Let a woman purchase the ticket – if you are a man, you should consider asking a female friend or partner to buy the ticket for you. According to the statistics, women won over £20 million in the first 25 years in the UK National Lottery, while men only won £18 million.
Purchase tickets in different places and at various times – The statistics also indicate drivers won most jackpots. It could be because they buy tickets in different locations. If you play online, consider various providers. And if you buy multiple tickets, try buying each at a different time.
Don't forget the additional game – Lotto Hot Picks is another draw that follows every UK National Lottery session. Make sure to participate since being in the draw is necessary to qualify for a potential prize.
Use the median value rule – This is the average value of all numbers picked for your ticket. The target value should be 59/2 = 29.5. We didn't make it up – it's the highest possible number in the UK National Lottery split in half. Now, choose numbers and sum up their values. You pick seven (6+bonus) for the UK lottery, so split the total sum by seven. The number you get should be no more than 5% lower or higher than the target value.
Don't forget to make a balanced combination – The law of probability is something most UK National Lottery players rely on when choosing the numbers. That being said, it's very unlikely all numbers drawn would be odd. Create a balance with even numbers, and don't forget to choose an equal ratio of low and high digits.
Analyze previous draws – This has become a piece of cake because of the lottery software tools. Many cover the UK National Lottery and can analyze the previous ten or 1,000 draws for you, depending on your preference. That will give you insights and help you choose the right numbers.
Go with or against the statistics – Some UK lottery players follow the statistics and join a trend. If they see a number drawn three times in a row, they choose it for the next session. Others prefer to go against the statistics. They look at which numbers haven't been drawn for a while and choose them. The secret might be in making a balance between the two approaches when you select numbers for the next ticket.
Use the Pick 4 strategy – These strategies all rely on picking certain numbers for each combination. While Pick 3 is basic and Pick 5 requires a huge investment, many believe that the Pick 4 strategy is the best option for the UK National Lottery.
Important If you feel ready after reading the tips & strategies above to win the UK National Lottery , get one of the bonuses from our most recommended online lottery sites and play safe:
GET 25% OFF for any ticket!
GET 20% OFF your first order,
promo code: LOTTERYNGO
Buy 1 Ticket and
Get 2 Tickets for FREE!
Michael Carroll is probably the most famous winner of the UK National Lottery. His winning combination was 5, 28, 32, 39, 42, and 48, while the bonus number was 21. The interesting thing is that Michael only played a single ticket and used the Quick Pick feature. Ultimately, the secret to winning the lotto was having a lot of luck and buying the ticket at the right time.
If you ask Michael Williams and Marion Wood from Northampton, they'll tell you playing in lottery syndicates is the secret to winning. These two friends regularly joined money to purchase tickets together, and it ultimately landed them a £1 million prize.
FAQ
Can Non-UK Residents Win the UK National Lottery?
Yes, tourists and foreigners can participate in the UK National Lottery. You can buy tickets at a local UK vendor.
When Is the UK National Lottery Drawing?
The lottery has two drawing sessions weekly. They occur on Wednesday at 8 PM GMT and Saturday at 7:45 PM GMT.
How Long Do You Have to Claim Lottery Winnings in the UK National Lottery?
You have 180 days from the drawing session to claim your reward. Otherwise, your lotto ticket would expire.
Are UK National Lottery Wins Tax-Free?
Yes, they are tax-free for UK residents. If you are a foreigner, your home country might charge taxes. Check out our tax calculator for more information.