How to Ruin Your Life After Winning the Lottery
Anyone who wins the lottery is a special person. Many would say they are the Lady Luck's favorites, but that doesn't have to mean anything if they don't act sensibly with the money.
For Michael Carroll, winning the lottery was an incredible feat. It was then when he decided to dedicate his life to hedonism. After several years, he became the best example of how to have a load of money and still end up making a bunch of wrong decisions. Here is what Michael did with his jackpot and where he is now!
Who Was Michael Carroll Before Winning the Lottery?
Michael Carroll is now 37 years old, which implies he was born in 1983. He is a Swaffham native, which is a small market town in Norfolk, United Kingdom. Michael's father worked as an engineer in the Royal Air Force, which was a decent job. His mother had a job in a canning factory and everything seemed to be going well.
Unfortunately, Michael's father got caught in trouble. He went to a dance and got into a fight with a couple. The fight ended up with Michael's dad stabbing both of them, and that's how he ended up in jail. It was bad news for Michael who was only 18 months old at the time. The prison punishment was 11 years, which meant his father will be gone for a long time.
A Time of Family Turmoil
Michael's mother finally decided to leave his father when the boy was only seven. Three years later, Carroll received the news his father passed away. In the meantime, Michael's mom got into several serious relationships and he had multiple stepfather.
Unfortunately, Carroll had bad experiences with those men. According to what he revealed, one of them would hit him for hours, and then lock him in his room. Carroll admitted he had ADHD and was suffering from dyslexia at the time. In an interview, he said he barely felt literate after finishing secondary school.
Michael talked about the relationship with his family. He has two sisters, Zoe and Charlene, but it doesn't seem he was ever particularly close to them. Furthermore, Carroll admits he didn't have a good relationship with his mother. He even says that he feels sorry for his father passing away because he was always much closer to him.
Carroll was caught for shoplifting when he was 13 years old, but there are no details when it comes to the products he stole. Either way, it was serious enough for the authorities to send him to Hollesley Bay. It's an institution for young offenders where Michael received a proper education. Michael revealed they taught him how to read and write.
Michael had to get a job early, but it was a problem for a young adult with his record to find a decent position. That's why he worked as a binman, and even that was part-time. Carroll was only 19 years old when he purchased the jackpot ticket for only £1.
How Did Michael Discover That He Won?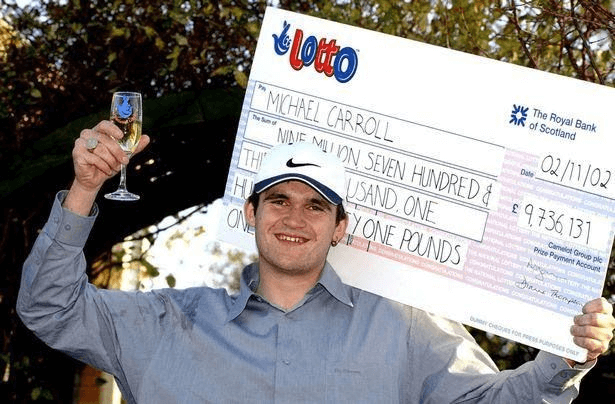 Source: Mirror
Our lottery winner followed the drawing session of the UK National Lottery in November 2002. It didn't take long for Michael to realize that he's the lucky winner.
These are the winning numbers that Michael had on his ticket – 5, 28, 32, 39, 42, and 48, with the Bonus number being 21. There's no indication that he picked the numbers himself, which means he probably used the Quick Pick feature.
The records indicate Michael Carroll won £9,736,131. It was a huge sum for someone who only had menial jobs and struggled to make ends meet at the time. It's also vital to mention Michael was only 19 years old at that point!
What Did Michael Do with the Money?
Before we dig into Michael's moves after winning the jackpot, here is an interesting story. Carroll revealed that the lottery advised him to open an account at Coutts, which is a private UK Bank. However, they refused him because of his record, so he had to look for an alternative.
Michael still got the money a couple of months after winning it. According to what he told the press back then, he didn't have huge dreams. However, he did want to buy a house at the lake. So, Carroll decided to purchase no less than a three-bedroom mansion, which served as a retreat and was a great position to go fishing every day.
Carroll didn't forget his family, although he wasn't in a fantastic relationship with them. He revealed that he gave £1 million each to his mom, sister (only one of them), and aunt. That cost him almost a third of his prize already, which means he was quite generous.
Although Michael isn't sorry for giving them the money, he stated that the sum per person should have been lower. According to Carroll, if he gave him £250K each, they would continue living a normal life. It's worth noting he's not in touch with either of them today.
Setting Up an Investment Bond
Michael admits he isn't the smartest or most educated person in the world. However, he did acquire an advisor that would help him to manage his money. The advisor created an investment bond to generate monthly income for Carroll. The bond had £3.9 million at the time of its founding.
However, there is a trick in UK law. You can withdraw funds from the bond, but only if you pay a huge fee. Michael still had money to spend at the time, and his desire was also to invest in the Rangers FC. He is a big fan of this soccer club and that's why he invested £1 million in a fund from which a portion of the profit goes to Rangers every month.
Problems with Blackmailers
While he was living in Swaffham, which is where Michael purchased a mansion, he had problems with blackmailers. It's unclear what's the reason behind it, but the blackmailers even killed his five rottweilers.
Michael found them with their throats cut, and that's when he paid the blackmailers £130K to stop harassing his family. It's at that point that Carroll decided he and his family will leave and never return to Swaffham.
Michael Got Married, Divorced, and Paid £1.4 Million for That
At the time of winning the lottery, Michael Carroll had a girlfriend named Sandra. She was pregnant, and it was only natural for him to marry her. You could say he made the right move, but he couldn't hesitate the temptation of living wealthy.
According to Sandra, Michael didn't even hide he was sleeping with prostitutes and doing drugs. That gave her grounds to file for a divorce. Carroll agreed to a settlement, and Sandra profited £1.4 million from this marriage.
Parties, Drugs, and Prostitutes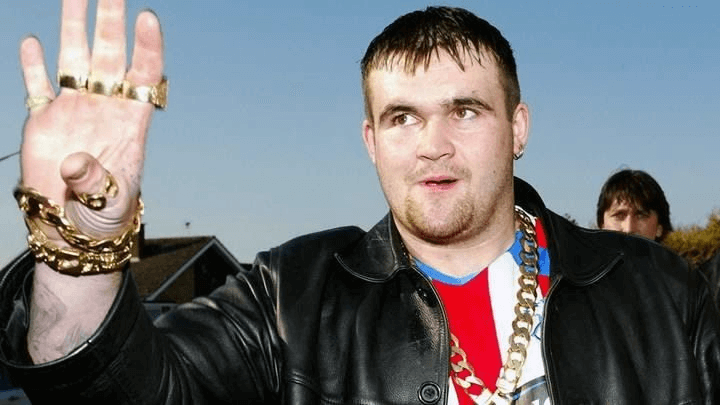 Source: LADBible
Carroll found himself in an unusual situation – he had tons of money, and everyone wanted to hang out with him now. It was common for him to spend £50K on a single party, and prostitutes were regular visitors at those events.
Michael claims he slept with over 4,000 women in those several years while he was enjoying the jackpot money. Carroll even revealed he was with as many as eight women in a single night.
According to his confession, Michael would get out of the bet and do some cocaine while enjoying a bottle of vodka. That was his breakfast, and he didn't hesitate from going to Costa del Sol for vacation and making memorable parties that frequently turned into orgies.
He Enjoyed Life to the Fullest
Michael Carroll had a rough childhood, which is how he earned the nickname "chav." It's slang for lower-class youth that wears sports clothing and is anti-social. Since Michael had become crazy rich, it was only natural he wanted to enjoy life.
Some activities Michael engaged in were indeed creative. For example, he agreed to take part in a celebrity boxing match. His opponent was Rhino, the famous star of the Gladiators TV show. It seemed that Rhino got the better out of Carroll during the fight, but the judges declared it a draw.
Michael had a couple of turbulent years in 2005 and 2006, but you could say he caused all problems himself. For example, in 2005, he got drunk and went into his Mercedes van. Carroll somehow acquired steel balls and catapulted them from the van on the surroundings in Downham Market. The result was that he broke 32 shop and car windows, and it's only luck that no one got hurt.
Carroll was fined and had to do 240 hours of community service. The next year, he participated in a fight and scared people again. Some reports indicate he organized a demolition derby himself! The judge was harsh, especially since Michael already had more than 40 offenses on his record. Despite being the lottery winner, Carroll had to spend nine months in jail.
Where Is Michael Carroll Now?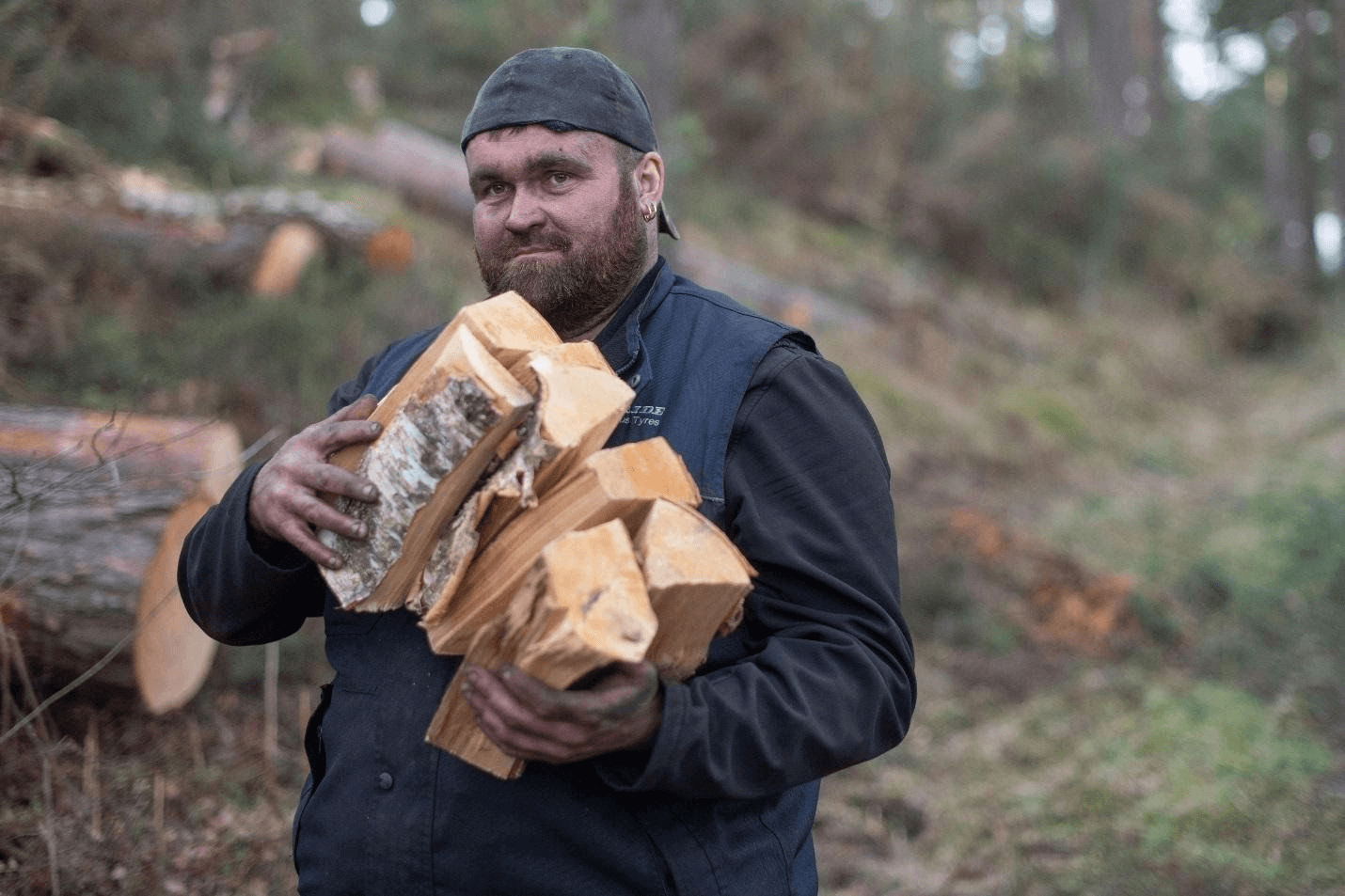 Source: The Sun
The latest information about Michael Carroll reveals that he's in Scotland where he works as a logger. It took only several years for Michael to dive into his investment fund for more money, and he lost everything until 2010. That was an opportunity to reset his life, which is why he applied to work as a binman again.
The reports indicate that the job of lugging logs earns Michael £10 an hour, but it seems he's content. If you ask him if he's sorry that he wasted the money, he responds that he "spent" it. That indicates Michael's not sorry about the way things went – he lived several years he could only dream about, even if he made a lot of wrong moves during that time.
Final Thoughts
It's hard to say if Michael Carroll deserves a place among the most famous lottery winners, or he leads the category of those who lost it all. Michael spent the money how he wanted, and he doesn't hide his focus on hedonism. He didn't forget his family, including his mom and sister, but also the aunt who raised him after his father died.
The crucial thing to mention is that Carroll doesn't seem to have any law-related issues in the last several years. He isn't on drugs anymore, and the last time he was arrested was in 2012. Today, Michael enjoys his log lugging job while remembering his days as a millionaire.
Are You the Next Lottery Winner?