If you order the lottery size, you start with local and state games, continue with national, and round up with international lotto games. EuroMillions is an international lottery of a large scale since it gathers over a dozen of European countries. You can play it worldwide, but it takes a combination of skill and luck to win.
This guide focuses on the element of "skill" and using strategy to maximize your odds of winning at EuroMillions. While it never hurts to have a bit of luck, here is how to improve your chances of being the next jackpot winner!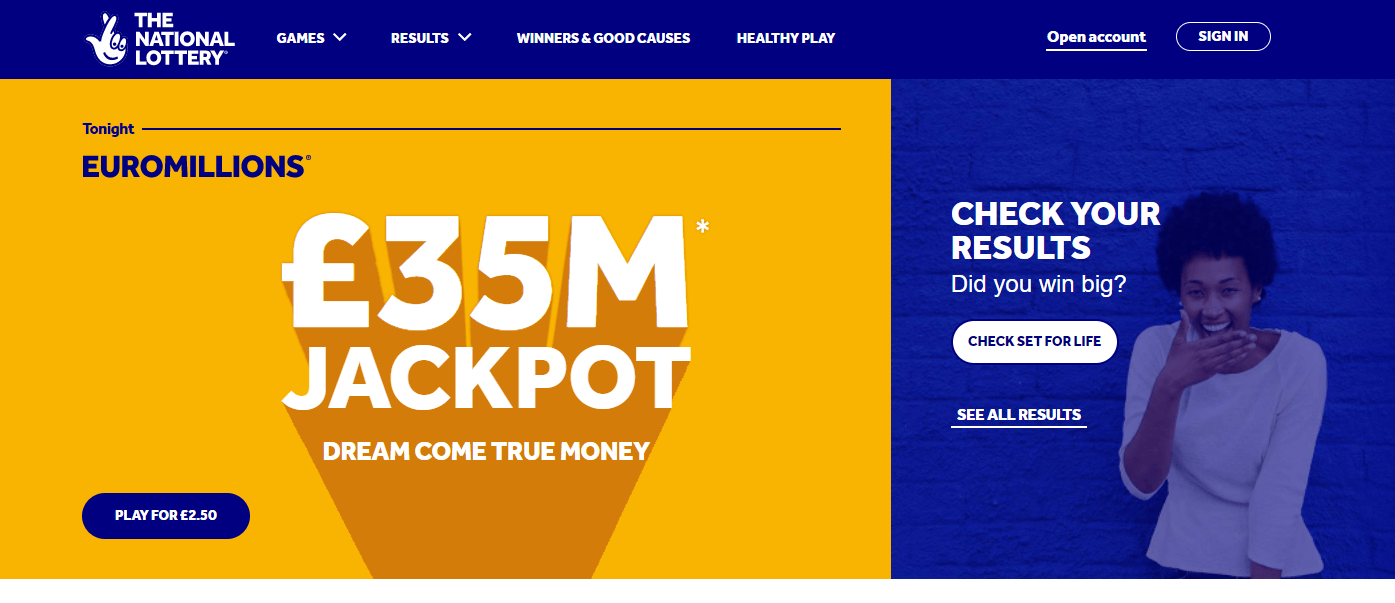 Source: EuroMillions website
What Are the Chances of Winning EuroMillions?
The maximum jackpot you can win in EuroMillion is €230 million. It also has a guaranteed fund of €15 million, and the rollover feature increases the sum gradually. If you want to win the jackpot, you'll need to beat the 5/50 +2/12 concept. That means you should guess seven numbers from two drums correctly. The odds of doing that are 1:139,838,160.
The chances are somewhat worse than in EuroJackpot, but at least you have 13 prize tiers. That puts the overall odds of winning a prize at 1:13. Although lower-tier rewards aren't impressive, they can be important in an overall scheme of profiting from this game. Check out our EuroMillions odds calculator and learn more about the chances you have in this lottery.
Use These 10 Tips and Strategies to Win EuroMillions
Some lottery tips are universal and can be applied to all games. However, it often benefits to choose those suggestions that are specific to the lottery you want to play. Here are some expert lotto tips that are suitable to use in EuroMillions:
Pick reputable online lottery sites – It starts by choosing the best online lotto platform available in your location. Most of those we recommend offer EuroMillions but pick the vendor that has the best options for this lottery.
Try horoscope numbers – If you believe in horoscope, you can tap into the power of astrology when picking your EuroMillions combinations. Check out our detailed horoscope number guide for each sign to discover the winning selection.
Use lottery prediction and generator apps – Many lottery apps support the EuroMillions format and can help you create a combination for the upcoming draw.
It's not only about winning the jackpot – It would be great to win the grand prize, but that will take a lot of luck. Your primary goal in EuroMillions is to profit in the long run. That's why the strategies you pick should focus on that goal.
Try to participate in as many draws as possible – EuroMillions has two draws weekly, and if you want to win, you need to participate. Being there in the drum for every session gives you a new chance for the jackpot.
Use the syndicates for a better price per ticket – The entire idea of EuroMillions syndicates is to lower the sum you spend per ticket. By joining with others, you can purchase more combinations and have better odds of winning in the upcoming session.
Adopt the technological tools and use them to your advantage – Lottery software can analyze previous draws for you to discover hot, cold, and overdue numbers. You can also ask the tool to give you a number selection that provides a combinatorial advantage in EuroMillions.
Use the median value rule – This strategy is recommended for the main drum. In EuroMillions, the median value is 50/2=25. That's because 50 balls are in the primary drum. You choose five numbers for your ticket. Once you pick five numbers, add their values together and divide by five. That will give you the median value, which should be as close to 25 as possible. For example, if you pick 2, 17, 25, 36, and 48, their sum would be 128. If you divide 128/5, it gives you 25.6, which is very close to the median value.
Stick to the Quick Pick option – You might think that Quick Pick isn't a strategy. But if you check our guide, you'll see that the majority of jackpot winners used this playing method. It could prove a successful method of playing EuroMillions, especially when you don't have much time.
Pick one combination you will stick to in the long run – The odds of probability show that staying true to a single combination increases the odds of it getting drawn with each next session.
Important If you feel ready after reading the tips & strategies above to win the EuroMillions, get one of the bonuses from our most recommended online lottery sites and play safe:
GET 25% OFF for any ticket!
GET 20% OFF your first order,
promo code: LOTTERYNGO
Buy 1 Ticket and
Get 2 Tickets for FREE!
Here's an interesting fact – if you take a look at our lottery winners list, you'll find two couples won EuroMillions. It seems that this lottery is particularly attractive if you play in couples, so there's an option you could try.
Collin and Christine Weir admitted they noticed the jackpot increased to €185 million in 2011. That's why they decided to play, and their strategy was to use the Lucky Dip option. It's nothing other than the Quick Pick feature where the computer chooses the numbers for you. Random combinations turned out to be the winning approach since the Weirs landed a huge jackpot.
The same strategy was used by Gillian and Adrian Bayford. You can notice the similarity since Adrian also went for five different Quick Pick combinations. It's a clear indicator that the secret to winning EuroMillions might be playing more than a single ticket per session.
FAQ
Why Are the EuroMillions Jackpots Capped?
The jackpot has a maximum sum that currently stands at €230 million. The idea is to ensure the grand prize is awarded after a while as that motivates players to participate and contributes to the lottery's transparency.
When Are EuroMillions Results Online?
You can visit our EuroMillions results page, where we publish the latest winning numbers shortly after the draw.
Are EuroMillions Winnings Tax-Free?
It depends on your location, so feel free to consult our tax calculator that will explain the details on applicable lottery taxes.
Can I Play EuroMillions Online Abroad?
Yes, you need to find a platform offering this lottery in your location. For example, the best Indian lottery sites are the wise choice if you are in India.
When Is the EuroMillions Draw?
The draws are every Tuesday and Friday at 8:45 PM CET.