Poland Lotto offers the old-fashioned but attractive 6/49 concept. It's perfect for beginners because only a single drum is a part of the combination. There are three draws per week, and the Super Szansa raffle draws spice up the experience during every session. If you'd like to know more about maximizing your odds to land that Poland Lotto jackpot, here's what you should know about tailoring your strategy to this lottery!
What Are the Chances of Winning the Poland Lotto?
The first rule is to get to know the basics. That includes understanding Poland Lotto offers four prize tiers with the chance of 1:57 to win the lowest reward. Bigger prizes are, however, more tempting, especially the jackpot. It has a guaranteed PLN2,000,000 prize fund, increasing with every draw where there's no winner. The odds to win it are 1:13,983,816. They aren't the most favorable, but they are better than transcontinental lotteries.
Use These 12 Tips and Strategies to Win Poland Lotto
If you were wondering about the methods you can use when preparing your lottery ticket selection for Poland Lotto, these suggestions could help:
Try lottery predictors – Prediction tools basically analyze previous draws. Then, they scan the results and choose numbers while ensuring to deliver a balanced combination. If you don't have the time to assess previous drawing sessions, this speeds up the process.
Find your lucky numbers using numerology – If you trust the power of numbers, enter your name and date of birth in our calculator. You'll receive the lucky combination to use in Poland Lotto and any other game.
Understand what your dreams are trying to tell you – Even if you hadn't dreamt about numbers in particular, you could discover the digits hiding behind your dream's meaning. Check out our guide on converting dreams to lottery numbers to discover how.
Find your zodiac sign's lucky numbers – We have a detailed guide on horoscope lottery numbers for every sign. These are changing every day, so make sure to use the current position of the stars to your advantage.
It's all about playing regularly – You can't win if you don't play, and it's that simple. Polish Lotto has three drawings each week, and you need to be in every combination to maximize your winning odds.
Don't give up on your unique combination – Some players pick a primary number selection and stick to that combo for years. That's the approach worth trying in Poland Lotto. The law of probability gives you better odds with every next draw where that combination isn't the winning one.
Buy tickets at different times – if you plan on purchasing multiple Polish Lotto tickets, try to acquire them at various times. It doesn't have to mean anything, but some are superstitious and believe that could yield an advantage.
Use statistics to your advantage, but don't follow it blindly – Thanks to the lottery software, it's easy to analyze previous draws. You'll discover trends like hot, cold, and overdue numbers. While that can give valuable insight, don't put all hot or all cold numbers on your ticket. It's essential to create a balanced combination and mix things up.
Learn wheeling systems and give them a shot – Advanced lottery players use wheeling systems for improved coverage of the chosen numbers. The idea is to pick the numbers and then use all possible combinations from them. Check out our wheeling system guide to learn more details about full, abbreviated, and other wheeling lottery strategies.
Try syndicate play – It's worth searching for lottery syndicate platforms supporting Poland Lotto. You can reduce your investment while increasing the chances to win. It's all about the idea of teaming up with other players to buy more tickets and split the rewards.
Be careful when working with special dates – You might have several birthdays that mean a lot to you. But if you only stick to them, you'll end up with many numbers below 31. The idea is to create a balanced combination, meaning you can't ignore other numbers up to 49.
Diversify your combinations – It happens that all odd numbers are the winning ones in the lottery, but rarely. It's more common to be a mixture of odd and even numbers. You can learn more about how the probability improves your chances to win the lottery in our guide.
The biggest ever win in Poland Lotto was around PLN36.6 million. That's roughly $8.6 million, and the lucky winner won it in 2017. Unfortunately, there aren't any details on strategies used by Polish Lotto winners. However, players who won other games might offer valuable advice applicable to this lottery.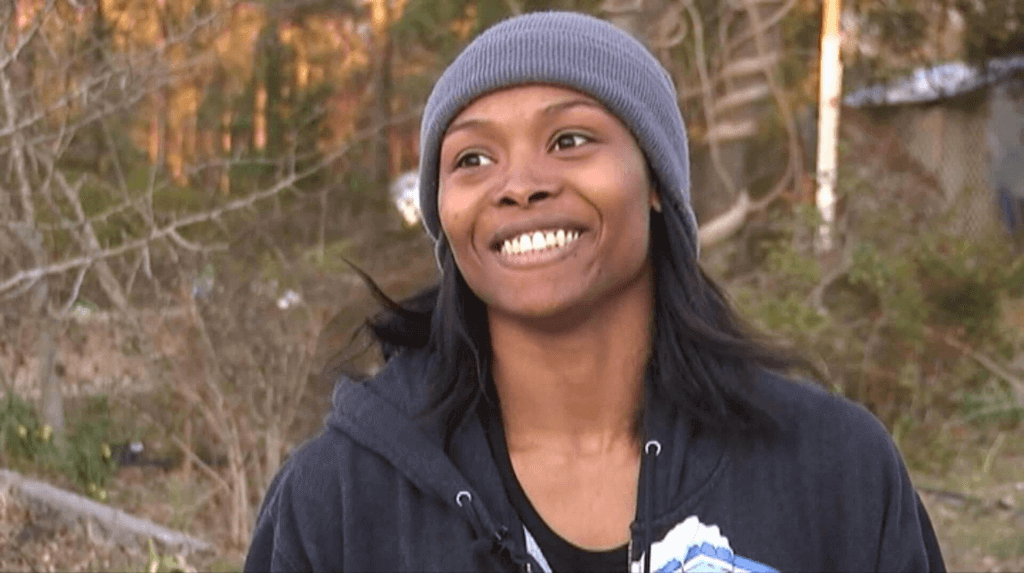 Source: NBC News
For example, many lottery winners have won after playing the Quick Pick option. It means you should leave things to the lady luck and let the randomizer pick your numbers. That's the "strategy" Marie Holmes used to land a grand jackpot.
Source: Daily Mail
Lisa and John Robinson used a similar approach, but with a twist. John didn't purchase one but four lottery tickets. The Quick Pick feature was used for all combinations, and one turned out to be the lucky winner.
Regardless of the strategy, it's necessary to play Poland Lotto to have a chance to win it. That's why you shouldn't hesitate to purchase tickets today and get ready for the next session!
FAQ
What Time Is the Polish Lotto Draw?
Poland Lotto draws are at 9:40 PM CET on Tuesdays, Thursdays, and Saturdays. It means you have three chances to win every week.
What Is the Polish Lotto Prize Breakdown?
The game has four prize tiers. You need to guess at least three out of six drawn numbers to qualify for a reward. If you are aiming for the jackpot, you should guess all six drawn numbers to win it.
How to Play Polish Lotto?
Poland Lotto has a simple single-drum matrix. It uses a 6/49 formula. So if you want to play the standard ticket, you should pick six numbers from one to 49.
Can You Play Poland Lotto Outside the Country?
Yes, the lottery is open to foreigners. If you are outside the country, it's easiest to purchase tickets via the best lottery sites recommended by our experts.
Can You Play Polish Lotto in the UK?
Yes, it's possible to play the Polish lotto from any location where the lottery is legal.
Is Polish Lotto Different Than Poland Mini Lotto?
Yes, Polish Mini Lotto is an entirely different lottery, although the same company organizes it.