You won't find many bigger European lotteries than France Loto. The game features a two-drum matrix and a guaranteed €2 million jackpot fund. You can participate three times per week to maximize the excitement. While only luck is the way to winning the lottery, there are ways to invite it your way in France Loto. This guide discusses different methods on how to boost your winning odds in France Loto, and here is what you should do!
What Are the Chances of Winning France Loto?
All the biggest experts agree that the way to win any lottery is to start by analyzing the game's rules. AS for France Loto, it has 49 balls in the main drum and 10 Chance balls. During the draw, the host will draw five numbers from the primary drum and a single Chance number. You need to guess all these numbers correctly to win the jackpot.
The chances of winning the grand prize in French Lotto are 1:19,068,840. These are decent odds and even better than in other major European lotteries. The overall chances of winning a reward are 1:16. The game has nine default prize tiers to keep things interesting.
Use These 12 Tips and Strategies to Win France Loto
You can use different approaches to try to win France Loto. Check out these tips and pick those that fit your playing style:
Use special dates, but keep things balanced – Most players love adding birthday dates to their combinations. While that's legit, they only go up to 31, and France Loto has 49 numbers. That's why you should combine those with other numbers that have a special meaning to you.
Stick to the law of probability – While the lottery is entirely random, it never happened that five consecutive numbers were a part of the winning combination. Therefore, stick to the law of probability and mix even, odd, high, and low numbers from different decades.
Play the lottery regularly – France Loto has three weekly draws, and each session is a new chance to win a prize. If you don't have time to buy tickets regularly, use advanced play or subscription features to purchase slips for multiple sessions.
Let luck do its job – Many jackpot winners used the Quick Pick feature to randomize numbers on their tickets. Online lottery sites have a randomizer available, and you get the numbers in a single click.
Trust your lucky horoscope numbers – If you are an astrology fan, you can check your lucky horoscope numbers to see if they'll bring you luck in France Loto.
Get the numbers for your selection based on numerology – Our special numerology calculator will show your lucky numbers if you enter your full name and date of birth.
Try lottery number generator apps – Lotto apps can simplify the experience of playing the lottery. Number generators are among the favorite user applications since they help generate lotto combinations while following the law of probability.
Identify statistical trends – Lottery software is the easiest way to analyze previous draws and look for statistical patterns. Those could be hot numbers that have been drawn in a row or cold that haven't been drawn often lately. You can look for overdue numbers in France Loto – digits that haven't appeared at all in a while.
Use syndicate play to your advantage – Syndicates are groups that join money together to buy more tickets. That increases your chances of winning big prizes in France Loto. If it happens that you win, you split the reward with other players.
Try the Pick 3 strategy – This method focuses on choosing digits that will appear in every combination. Pick 3 strategy is most suitable for beginners and requires the smallest investment. Once you are ready for the next level, there are "Pick 4" and "Pick 5" strategies to try.
Stay close to the median value – You use this approach for the main France Loto drum. The highest number is 49, putting the median value at 24.5. Your ideal combination is 3, 17, 25, 32, and 46. That puts the median value of your ticket (sum of all numbers split by five) at 24.6, which is very close to the target.
Always playing the same combination – Buying multiple tickets gives you more chances to win in a single drawing. The law of probability indicates that playing the same combination over multiple draws increases your chance of winning every session. That's why you should have a primary number selection and always play that line.
Important If you feel ready after reading the tips & strategies above to win the France Loto, get one of the bonuses from our most recommended online lottery sites and play safe:
GET 25% OFF for any ticket!
GET 20% OFF your first order,
promo code: LOTTERYNGO
Buy 1 Ticket and
Get 2 Tickets for FREE!
Source: All That's Interesting
While there is no exact information on winners in France Loto, it's interesting to discuss different strategies jackpot winners use. There's a famous story about Stefan Mandel, who used to purchase the necessary number of lottery tickets to guarantee a grand prize. That's not possible in France Loto, but most experts agree that purchasing more tickets is better than having only one option in the draw.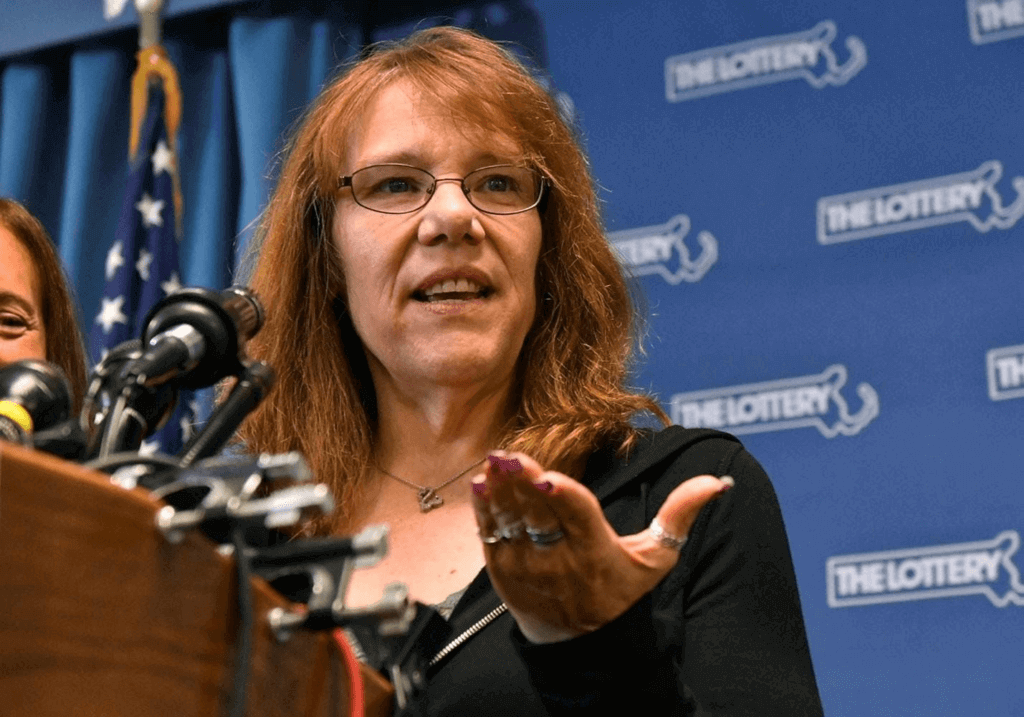 Source: The Boston Globe
Mavis Wanczyk specified that she used a mixture of birthdays and her and her family's special dates when assembling the ticket. Thanks to that intuition, she won $336 million in Powerball.
Your only remaining task now is to pick the strategy that best fits your playing style. Try to make the best combination of number selection methods and tips, but don't forget the crucial tip. You need to play France Loto regularly to have the best winning odds, so don't hesitate to start with the next draw!
FAQ
What Time Is the France Loto Draw?
You can play France Loto three times per week. The drawings are always at 8:35 CET on Mondays, Wednesdays, and Fridays.
Does France Have a Lottery?
Yes, France has a national lottery called the French Lotto. You can also play EuroMillions and other lotteries.
How to Play France Loto?
France Loto uses a two-matrix formula – 5/49 + 1/10. If you want to win the jackpot, you need to guess all six numbers correctly.
Can You Play French Loto in the UK?
Yes, it's possible to play France Loto from the UK and any other location where the lottery is legal. Check out the best lottery sites and find your favorite platform.
What Is the 2nd Tirage in France Loto?
It's an additional game that uses a single-drum 5/49 matrix. the biggest reward is €100K.
Is France Loto Tax-Free?
Yes; France is among the countries that don't apply any taxes to lottery winnings. You can learn more about different tax rates in our lottery tax guide.