Every year, a lot of money is lost due to unclaimed lottery tickets. The prizes do not simply vanish in the air, but missing the deadline equals losing the right to get them.
There are a few obvious and reasonable causes of losing millionaire prizes, and we hope our hints will help you avoid them. That way, you will not become another item in the statistics of almost-millionaire people.
How Much Money is Lost due to Unclaimed Lottery Tickets?
According to the lottery expert Brett Jacobson, the total of unclaimed lottery prizes can go up to almost $3 billion in a 12-months period. All that money is accrued from dozens of prizes above the million mark in a single fiscal year. Some interesting facts about unclaimed lottery tickets include:
According to an official source, an anonymous winner of the $1.5 billion Mega Millions jackpot almost lost the 180 days deadline to claim it.
The biggest unclaimed lottery prize equals £64 million and expired in 2012.
3 out of the 4 Mega Millions unclaimed jackpots were purchased in the boroughs of Queens and Brooklyn in New York.
In 2017, there were 167 unclaimed prizes above $1 million.
Some lottery games allow players to claim within a whole year.
Expired prizes can be returned to the state or given to funds and charities.
Americans lose around $2 billion in unclaimed prizes, $103 million in New York alone (2015).
Why do People Not Claim Their Lottery Tickets?
There are individual stories that might surprise those curious about how or why people did not claim small prizes and jackpots. However, most cases follow a pattern and the main reasons that make tickets go unclaimed are:
People only check for jackpot prizes and ignore the fact that there can be 10+ lower-tier prizes.
Not being careful enough with the tickets can result in losing them forever.
Others simply forget they played in the lottery until it is too late.
How to Avoid Losing Money with Unclaimed Lottery Tickets?
Prefer to buy lottery tickets online, as that allows printing the receipt whenever necessary.
Always save your ticket somewhere safe, both digital and physical copies, preferably signed.
The best lottery sites will let you know if you won any prizes, including the smallest tier.
Save the draw date on your phone or closest schedule.
Remember to verify the online lottery results. It only takes a minute.
Let someone you trust know you bought a ticket. The more people aware of it, the lower the probability of forgetting it.
How Long to Claim a Lottery Prize?
The prizes to claim a lottery ticket vary according to the state (in case you played in one of the United States state lotteries) or to each game. Therefore, we detailed them to give you a better idea of how long you have to claim your lottery prizes.
Claiming a Lottery Prize in the United States
| Days | States |
| --- | --- |
| 90 days | New Mexico |
| 180 days | Arizona, Arkansas, California (non-jackpot), Colorado, Connecticut, Florida, Georgia, Idaho, Indiana, Kentucky, Louisiana, Missouri, Montana, Nebraska, North Carolina, North Dakota, Ohio, Oklahoma, Puerto Rico, South Carolina, South Dakota, Tennessee, Texas, U.S. Virgin Islands, Virginia, Washington State, Washington D.C., West Virginia, Wisconsin, and Wyoming. |
| 182 days | Maryland |
| 1 year | California (jackpot only), Delaware, Illinois, Iowa, Kansas, Maine, Massachusetts, Michigan, Minnesota, New Hampshire, New Jersey, New York, Oregon, Pennsylvania, Rhode Island, and Vermont. |
Claiming a Lottery Prize in the Best Lotteries
| Days | Lotteries |
| --- | --- |
| 90 days | SuperEnaLotto |
| 180 days | Powerball(*), Mega Millions(**), EuroMillions |
| 1 year | Lotto 6/49, Lotto Max |
| 3 years | OZ Lotto |
(*) Lump-sum payments require a claim within 60 days.
(**) Depends on the state of purchase.
Read more: How Long After Winning the Lottery Do You Get the Money?
What Happens if You Do Not Claim in Time?
Even the shortest claim period of 90 days is more than enough to claim a prize, regardless of the situation. Therefore, after those 3 months or whatever the time frame is, the player loses its right to claim anything from the lottery.
All that money can be reverted to the state or go to charity and funds, in case it is a state lottery. On the other hand, multi-state lotteries might return the money to retailers where the tickets were bought.
Regardless of the amount and destination of unclaimed lottery prizes, the only thing for certain is that players cannot claim it after they expire.
Top 5 Biggest Unclaimed Prizes From Lottery Tickets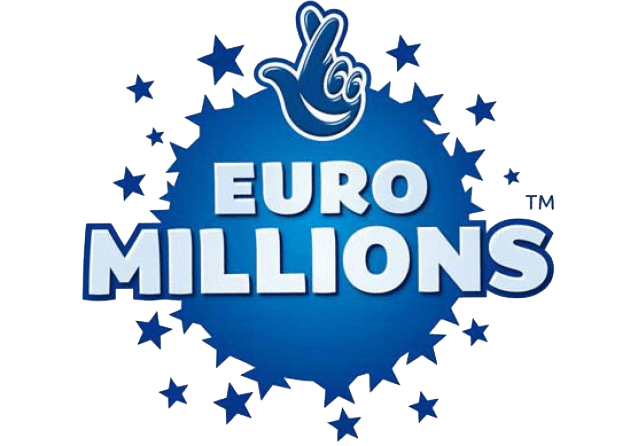 EuroMillions £64 million – approximately $87 million. The top unclaimed lottery prize is a EuroMillions jackpot prize. They even carried out different campaigns to find the lucky winner, but nobody came. Expired in December 2012 – after the already mentioned 180 days limit – the huge prize was only half of the jackpot back then. The other winning ticket from Belgium did not lose the time limit and claimed their share.

Powerball $77 million – Georgia. Someone bought the winning lottery ticket that would have given $77 million in December 2011. That was the highest jackpot ever lost in Powerball.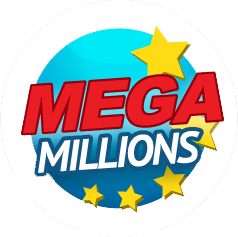 MegaMillions $68 million – New York. The year was 2002, and someone lost the jackpot of $68 million. However, someone called Fritzner Bechette sued the New York State Lottery, stating that they prevented him from claiming – without a ticket. Of course, he did not win, and the authorities did not find anything that matched his history in the New York Lottery's archive.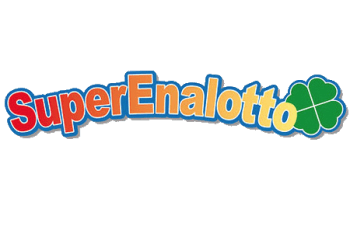 SuperLotto $63 million – California. Brandi Milliner claimed the jackpot prize after the 180-days period, in February, even though the draw occurred in August. At first, he received a note congratulating here, but his ticket was in terrible condition. Later, an investigation determined that his ticket did not match the history. He promised to continue seeking his rights.

Powerball $51.7 million – Indiana. Being that popular, the Powerball lottery accrued several unclaimed lottery tickets. One of them, in September 2002, is one of the top 5 biggest unclaimed prizes. A total of $51.7 million was lost for the first time in Powerball after one decade of existence. Similar to the first story, one of the two lucky people to win the jackpot claimed their share.
Funny Stories of People Who Almost Lost the Lottery Ticket

Powerball $343 million jackpot. Lerynne West, from Iowa, won $343 million when she shared the Powerball jackpot on October 27, 2018. However, she almost lost the ticket after leaving it on the passenger seat of someone else's vehicle. Fortunately, that person was her sister, and she found the millionaire ticket. The period between that call and when her sister arrived with the winning ticket was the longest wait of her life.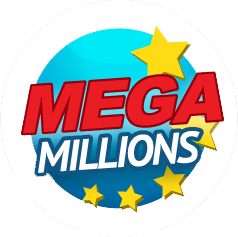 Mega Millions $273 jackpot. Michael Weirsky, from New Jersey, won $273 million on March 1, 2019. His Mega Millions ticket changed his life, but not before he almost lost that chance. He forgot his future winning tickets on the store counter, and someone that could have taken the millionaire prize gave them to the clerk. Fortunately, Weirsky noticed his tickets were missing and returned to the store to retrieve them.

New York Lottery $24.1 million jackpot. Not only the most famous lottery games count on histories of millionaires who almost did not claim their prizes. Jimmie Smith is one of them, a 68-year-old man who could not have asked for a better retirement. After almost the entire one-year deadline, he saw that the winner of $24.1 million still had to claim his prize and realized that was the ticket he had.
FAQ About Unclaimed Lottery Tickets
How to Guarantee You Will Not Lose a Winning Ticket?
Purchases on online lottery websites allow players to save and print their official tickets digitally. That way, you can always make sure you will have access to the ticket.
What to do If You Lose the Deadline?
You can always try to contact the lottery with all the necessary documents and details. Do not expect to receive the prize after the deadline.
What is the Best Way to Check Lottery Results?
Our website reveals the latest lottery results of the most popular games so that you can get your prize as soon as possible.
The Takeaway
Billions of dollars in lottery prizes are lost every year due to unclaimed tickets. Some are lost, and others are simply forgotten by those who purchased them. Regardless of what makes people give up or lose such a life-changing chance, you are now free from such fate. Use our hints and never lose money due to unclaimed lottery tickets.