Lucky Lines

(Oregon) Lottery Results & Winning Numbers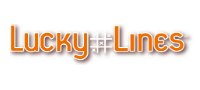 Next draw date not updated
Latest

Lucky Lines

Winning Numbers & Jackpots
| | | |
| --- | --- | --- |
| | | |
| | | |
| | | |
| | | |
| | | |
| | | |
| | | |
| | | |
| | | |
| | | |
Lucky Lines

Jackpot Trend
Lucky Lines

Hot & Cold Numbers
Show Results From Last
Draws
Lucky Lines

Quick Pick Numbers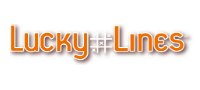 Next draw date not updated

Lucky Lines Prizes and Odds
If you are keen on classic lotto and numbers games and ready to try something new, welcome to Oregon, which is mad about Lucky Lines! This game is very simple, but nobody can resist the thrills it provides; we think you can't either.

| Match | Prizes Amounts | Odds% |
| --- | --- | --- |
| 8/7 Lines | Jackpot (progressive, minimum $10,000 estimated) | 1 in 65,536 or 0.0015% |
| 6 Lines | $500 | 1 in 5,461 or 0.018% |
| 5 Lines | $100 | 1 in 2,185 or 0.045% |
| 4 Lines | $25 | 1 in 607 or 0.16% |
| 3 Lines | $7 | 1 in 117 or 0.85% |
| 2 Lines | $4 | 1 in 28 |
| 1 Line | $2 | 1 in 5 |
You have a really good chance of succeeding in this game.
The overall lottery odds equal 1:3.96, and this is good news if you search for the easiest lotto games to win.
Even if you match only one lottery number, you'll return the money that you paid for the ticket and can try your luck again.
Note that you will not find multipliers when playing Lucky Lines. But that doesn't make the gaming process any less exciting. All the more so, genuine gamblers play for entertainment. Besides, you can increase the probability of winning if you put in a little effort. Learn more about picking digits for your playslip and consider the most common winning numbers.
Lucky Lines Drawing Schedule
You can enjoy Lucky Lines seven days a week, and that's inspiring! The drawings take place early in the evening, and you can find enough time to study lottery strategies, check out the lotto numerology predictions, or experiment with our helpful tools.

|   | Every Day |
| --- | --- |
| Draw Time | 06:00 (Pacific Daylight Time) |
| Sales Stop | 05:59 (Pacific Daylight Time) |
The Biggest Lucky Lines Winners and Jackpots
Though the Lucky Lines game doesn't provide multi-million jackpots in Oregon, some prizes may be considerable! We've found some information about the top-prize winners, so we put it in our summary table for your inspiration.

| Name | Location | Amount | Date |
| --- | --- | --- | --- |
| Dianne H. | Keizer | $54,000 | January 13, 2020 |
| Mohammad Z. | Portland | $39,000 | June 5, 2019 |
| Lillian Mathews | Huntington | $75,000 | October 25, 2016 |
| Georgie Lowell | Albany | $91,000 | November 2012 |
If you dream of the
highest jackpots ever won
, you can try your luck playing other
US games
, for example,
Powerball
or
Mega Millions
. Safe and
trusted lottery sites
with plenty of lotto and considerable winnings are waiting for you.
Lucky Lines Rules in Oregon
Lucky Lines is on the list of relatively new Oregon Lottery games. Its first draw took place in 2006 and hasn't changed since then. The principles and features of this lottery are rather tempting:
Play responsibly and buy tickets only if you are 18 or older.
The prizes are drawn in eight tiers.
The unique 8/32 format is applied here. The lottery wheeling systems, the Pick 8 strategy, and the analysis of lottery combinations may help you achieve a goal.
A player wins when they match vertical, horizontal, and diagonal lines of numbers. The maximum number of lines you can hit is 8.
Lucky Lines occur every day, and you have a lot of opportunities to strive for the jackpot.
The rolling jackpot starts at $10,000.
The minimum you can win in this game is equal to the ticket price of $2.
If you want to play Lucky Lines, welcome to Oregon! This very game is not available anywhere else.
Experienced gamblers buy Lucky Lines tickets at authorized retailers or vending machines.
The rules of Lucky Lines in Oregon are the following:
Get your playslip ready for completion. That can be a paper game slip received from the retailer or a scheme on the screen of a vending machine.
Here, you will see 32 numbers distributed in eight squares. Choose a number in each square.
Use Quick Pick if you like.
Decide on the number of consecutive plays you are going to participate in.
Have your ticket printed and pray for your win!
The results will be released on the Oregon Lottery site or the official mobile app right after the draw. We also try to do our best to provide the winning numbers on our Lucky Lines results page.
Oregon Lucky Lines Payout and Taxes
Playing Lucky Lines is fun in Oregon, and winning is even more fun here. The claiming period is rather traditional in this state. It lasts for 180 days or around six months. The lotto prize claim will not be troublesome for you.

Amount
How to Get Your Lucky Lines Winnings
$1 – $600

To get this prize, take your winning ticket to the Oregon Lottery retailer. Make sure it is signed; otherwise, it can't be validated.

Mailing is also possible here, but you need the Winner Claim Form to be completed. Both the ticket and the form must be sent to

Oregon Lottery

PO Box 14515

Salem, OR 97309

$601-$50,000

You can claim these prizes by mail as well, though the other options become available to you.

For example, you can envelope your ticket and the Winner Claim Form and drop them into the secure drop box at Oregon Lottery Headquarters in Salem. Your claim will be processed within 14 days, and you will receive your check after that.

Besides, your prize can be collected at the Prize Payment Centers in Wilsonville or Salem. However, you must call in advance to make an appointment.

Jackpot

These prizes must be claimed in person at the Oregon Lottery Headquarters, located at

Oregon Lottery Headquarters

500 Airport Rd. SE,

Salem, OR 97301

The jackpot winners must contact Oregon Lottery Customer Service to figure out all the details before claiming.
The lottery prizes are taxable in Oregon!
Big taxation starts at the prize of $1,500 already! Here, you pay the 8% state tax. If your winnings exceed $5,000, be ready for a 24% federal tax. Besides, non-US resident aliens pay even more, as a 30% federal tax is imposed on them. All these deductions can be intricate sometimes, so take advantage of our
lottery tax calculator
to keep it all clear.
Things to Know About Lucky Lines in Oregon
The bet to place in Lucky Lines is $2.
Lucky Lines is called a tic-tac-toe-style game.
If you find a non-signed winning ticket on occasion, you can claim the prize! The ticket is a bearer instrument, and the person who owns it has the right to get the prize redeemed.
The Oregon state tax of 8% is among the highest across the state. Besides, you must report all your winnings to the IRS, no matter how much you win.
Lucky players can't stay anonymous after a lotto win in Oregon. Some information, including the winner's name, the date of the drawing and prize amount, the game's name, and the city where the ticket was purchased, can be revealed upon official request.
If you want to opt for advanced draws, you can choose 2, 3, 4, 5, 6, 7, or 14 of them.
Advertisement
Note:

The lottery results on Lottery n' Go are not official. When playing the lottery, it is always advisable to verify your results with an official lottery agent before taking any further action. This is to ensure that you have correctly interpreted the results and that you are not about to make any rash decisions based on incorrect information.
We're doing our best to provide updated results every 1h. If you found any mistake, please report here.