Torito de Oro

(Peru) Lottery Results & Winning Numbers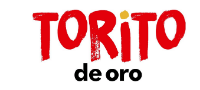 Next Draw
Wednesday, May 31, 2023
3


Hours

37


Minutes

26


Seconds
Latest

Torito de Oro

Winning Numbers & Jackpots
| | | |
| --- | --- | --- |
| | | |
| | | |
| | | |
| | | |
| | | |
| | | |
| | | |
Torito de Oro

Jackpot Trend
Torito de Oro

Hot & Cold Numbers
Show Results From Last
Draws
Torito de Oro

Quick Pick Numbers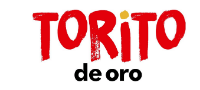 Next Draw
Wednesday, May 31, 2023
Torito de Oro Prizes and Odds
Torito de Oro is the best way to start your gambling trip in Peru! The chances of winning the jackpot are 1 in 9,366,819, and that doesn't seem high. However, with two types of bets and high prizes of at least four tiers, you will definitely experience this Peruvian thrill!

| Match | Winning Amount (S/2) | Winning Amount (S/5) |
| --- | --- | --- |
| 6 | Jackpot S/1,400,000 | Jackpot S/3,500,000 |
| 5 + La Doradita | S/60,000 | S/150,000 |
| 5 | S/4,000 | S/10,000 |
| 4 | S/80 | S/200 |
| 3 | 3 free plays (Random) | 3 free plays (Random) |
| 2 | 1 free play (Random) | 1 free play (Random) |
| 1 + La Doradita | 1 free play (Random) | 1 free play (Random) |
Torito de Oro attracts players thanks to a
high prize pool.
More than half the money after ticket sales is distributed in winnings. So, grab the tail of luck and follow our
tips on how to win the lottery
!
Torito de Oro El Quincenazo Prizes
You can win extra prizes when playing Torito de Oro in Peru! For this, a special add-on feature called El Quincenazo is offered. You pay extra and participate in El Quincenazo automatically. Use the Law of Attraction to increase your winning chances. In the event of a win, you get S/25,000, though only two such prizes are drawn in this case.
The results of this extra prize draw are announced on the 15th and 30th of each month, and you can see them on the Lottery website or when following the Torito de Oro social media accounts.
Torito de Oro Drawing Schedule
Torito de Oro is not a daily game, though hundreds of players in Peru are sad about that. The draws are held only twice a week, on weekdays and weekends. So, you have enough time to devote to preparing and learning the popular methods of picking lottery numbers. Choose the most convenient lotto strategy and plan for your future plays.

|   | Wednesday | Saturday |
| --- | --- | --- |
| Draw Time | 10:00 p.m. (Peru Time) | 09:00 p.m. (Peru Time) |
| Sales Stop | 08:15 p.m. (Peru Time) | 07:15 p.m. (Peru Time) |
The Biggest Torito de Oro Winners and Jackpots
As you may understand, the Torito de Oro high-tier prizes are considerable, and plenty of gamblers strive for them and experiment with their own lucky numbers or rely on random choice by Quick Pick. Unfortunately, we can't say for sure who exactly was successful, as there is no information about it on the Nexlot official site.
Still, if you need a perfect gambling impulse, the stories about the biggest jackpots ever won may lift your spirits!
Torito de Oro Rules in Peru
Torito de Oro is a Peruvian lottery provided by Nexlot, a local game operator that provides legal gambling across the state. This very lotto is on the list of the most popular, and devoted players know its principles:
The game is available to gamblers aged 18 or older.
A 6/46 base matrix is established for Torito de Oro. Besides, you are to pick La Doradita, an extra ball, to increase your winning chances. Remember the six luckiest numbers or stick to lottery predictions to improve the probability of getting a prize.
If you want to win extra money, just add El Quincenazo and take your chance to hit a prize of S/25,000.
Besides, you can get prizes in seven tiers, and the last three of them are just one or three extra random entries.
The minimum estimated jackpot is set for both types of wagers. The smaller top prize starts at S/1,400,00, and the guaranteed amount of the bigger prize is S/3,500,000. Both jackpots are progressive and roll over from draw to draw if there are no winners.
This game is available on the national territory only. It's up to you whether to make a short gambling trip to Peru or play with top-recommended lottery sites wherever you are.
The Torito de Oro tickets are available both online and at local retailers!
The rules of play for those who want to buy a Torito de Oro entry at a point of sale are very unusual, so we think it will be interesting for you to learn more:
Visit any Nexlot retailer.
Tell your phone number to the retailer and name six of the 46 numbers you picked. You can also ask for a random choice of numbers, so the computer will do it for you. Before playing, read about the differences between your own choice and Quick Pick to determine what will be better for you.
Ask for an El Quincenazo if needed.
Pay for your ticket.
When the purchase is made, you will receive an SMS corresponding to the ticket on your phone.
Wait for the coming draw and pray for the lottery win!
To play online, just visit the corresponding page on the Lottery website, take all the necessary steps right there, add the game slip to your card, and pay for it. After that, the ticket will be emailed to you.
Nexlot informs their winners in several ways:
if you win a prize, you will receive an SMS or an email from the lottery right after the draw;
the numbers will appear on the official site a few minutes after they are drawn;
you can follow the results if you are signed up for the Torito de Oro Facebook or Instagram accounts;
the winning numbers are usually printed in El Comercio, a local newspaper.
Our Torito de Oro results page can be helpful as well!
Peru Torito de Oro Payout and Taxes
The Torito de Oro winners are usually happy twice. The first time comes when they realize they are the prize owners. And the second is when they understand that they don't need to think much about collecting, as the claim order is the simplest and Nexlot does almost all the work.

Amount
How to Claim My Torito de Oro Prize in Peru
S/1 – S/750

If you hit this amount, a code will be sent to your email or your phone via SMS. When you receive it, you can claim your prize at any of the 100,000 retail locations or at any of the 35 regional offices.

As for the online winners, their prizes are deposited automatically into their digital wallets created right after registration in Nexlot.

S/750 and over
The bigger prizes need a little more work. In this case, Nexlot will contact you within 3 business days to explain how and where you can get your money. For online players, the procedure is the same.
You pay taxes if you win in Peru!
Here, a 10% income tax is withheld from all the lottery prizes. Below, we provide you with a table containing the amounts that will be paid out after all the deductions, so you don't need to calculate them on your own.
| Match | Your Winning After Deducting 10% Prize Tax (S/2) | Your Winning After Deducting 10% Prize Tax (S/5) |
| --- | --- | --- |
| 6 | Jackpot S/1,260,000 (minimum) | Jackpot S/3,150,000 (minimum) |
| 5 + La Doradita | S/54,000 | S/135,000 |
| 5 | S/3,600 | S/9,000 |
| 4 | S/72 | S/180 |
Things to Know About Torito de Oro in Peru
There are two types of wagers available when playing Torito de Oro. You can place an S/2 or S/5 bet and add El Quincenazo for an extra /2.
The Torito de Oro jackpots have been paid out in annuity installments since November 2022. However, the lump sum is still an option here.
The prizes in the two higher tiers are pari-mutuel and shared between all the winners who match the right numbers.
You can choose up to nine numbers if you opt for a Multi-play.
The ticket purchases are available at Shops Tambo, Tai Loy, Total Bet, Shops Vega, and the other wineries and shops that participate.
Advertisement
Note: The lottery results on Lottery n' Go are not official. When playing the lottery, it is always advisable to verify your results with an official lottery agent before taking any further action. This is to ensure that you have correctly interpreted the results and that you are not about to make any rash decisions based on incorrect information.
We're doing our best to provide updated results every 1h. If you found any mistake, please report here.