Daily Tennessee Jackpot

(Tennessee) Lottery Results & Winning Numbers
Latest

Daily Tennessee Jackpot

Winning Numbers & Jackpots
| | | |
| --- | --- | --- |
| | | |
| | | |
| | | |
| | | |
| | | |
| | | |
| | | |
| | | |
| | | |
| | | |
Daily Tennessee Jackpot

Jackpot Trend
Daily Tennessee Jackpot

Hot & Cold Numbers
Show Results From Last
Draws
Daily Tennessee Jackpot

Quick Pick Numbers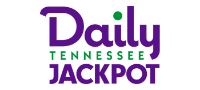 Next Draw
Saturday, Dec 02, 2023
Daily Tennessee Jackpot Prizes and Odds
When you want to have some fun and a little (or maybe a lot) of money, the Daily Tennessee Jackpot is happy to offer you everything you need! The simplest structure and the overall winning odds with the estimation at 1 in 8.36 are just what true gamblers adore in this game.

| Match | Prize Amount | Odds % |
| --- | --- | --- |
| 5 | $30,000 Jackpot (progressive, with no cap) | 1 in 501,942 or 0.0000019% |
| 4 | $100 | 1 in 3,042 or 0.032% |
| 3 | $5 | 1 in 95 |
| 2 | $1 | 1 in 9 |
Just imagine how big the jackpot can get with no caps. And now think of what you'll buy
if you win the lottery
.
Actually, your dreams can come true!
Our tips on
how to get a lotto prize
, experts' analysis of
lottery combinations
, and numerous tools are available for you around the clock.
Daily Tennessee Jackpot Quick Cash Prizes and Odds
If you have ever played Tennessee Cash, you might have heard about Quick Cash, an add-on feature that can let you win some extra money instantly. To hit it, just do the following:
Add the Quick Cash when completing your game slip.
Wait until your ticket is printed.
See the Quick Cash numbers that appeared on your ticket. You'll win if some of these numbers match the ones you picked for the main draw.
The players can win one prize from the pool of ten. The list includes $500, $250, $100, $50, $20, $10, $5, $4, $3, and $2. The odds of winning are also high. They are equal to 1 in 5.24.
Daily Tennessee Jackpot Drawing Schedule
The Daily Tennessee Jackpot is held seven days a week, so you can try all the lottery strategies you find effective.

|   | Every Day |
| --- | --- |
| Draw Time | 09:00 p.m. (Central Standard Time) |
| Sales Stop | 08:45 p.m. (Central Standard Time) |
Please note that the time is provided in the Central Time Zone, so add an hour if you are in the eastern part of Tennessee.
The Biggest Daily Tennessee Jackpot Winners and Jackpots
The Daily Tennessee Jackpot offers a rolling jackpot with a minimum estimated at $30,000. Though we can hardly call it overwhelming compared to Powerball and Mega Millions' top prizes, this money is still a tidbit for thousands of players.
As the game is new, there are only two jackpot winners at this time:
Steven Shank from Shelbyville became a pioneer in March 2023 when he hit the high-tier prize of $110,000. 
The next lucky guy is Ronald Gandy of Clinton, who won the record of $230,000 a month later, in April 2023.
We are sure the bigger wins are yet to come! And you have all the chances to become the next happy player. To reach a goal, read about the approaches of famous lottery winners and rely on your luck.
Daily Tennessee Jackpot Rules in Tennessee
The Daily Tennessee Jackpot is a new in-state game. The Tennessee Education Lottery Corporation first announced it on November 13, 2022. The game is very simple and has the following features and principles:
Gamblers who are 18 years of age or older can play it.
A 5/38 format is offered for the game. The prizes can be won in four tiers. You may choose lottery numbers based on your star sign, turn to lotto predictions, or use the Quick Pick method.
The Daily Tennessee jackpot prize is progressive and pari-mutuel. It means that it is shared between all the first-prize winners.
You can add up to $500 to your winnings if you opt for instant Quick Cash. It will cost you another $1, but the game is worth it!
You can't play this game outside of Tennessee, as there are no online ticket sales here. However, you can try other thrills on reliable online lottery sites while planning your gambling trip to the Big Bend State!
To enter the game, find a retailer nearby and act this way:
Take a paper game slip and choose the number of plays. There are five areas (A–E), and each of them implies one play per $1. So, if you complete all of them, the ticket will cost you $5.
Select five numbers between 1 and 38. You can choose digits on your own or prefer the Quick Pick.
Decide on the number of consecutive draws in the Multi-Draw area.
Add the Quick Cash option if needed.
Check your game slip and hand it to the lottery clerk to have it printed. Pay for your ticket.
Keep your bearer instrument closer and check the results right after the draw.
There are a few ways for you to see the winning numbers as soon as possible. Visit the Daily Tennessee Jackpot page on the official website, download the mobile app, or subscribe to the lottery news to have the results emailed. Also, our page is always at your service!
Daily Tennessee Jackpot Payout and Taxes
Even if you know you are the winner, now is not the time to rest on your laurels. You have 180 days to have your money collected. Our step-by-step guide to claiming lottery winnings is here to answer all your questions.

Amount
How to Claim My Daily Tennessee Jackpot Winnings in Tennessee
$1 – $600

Feel free to turn to any TELC retailer to have your small and nice amount redeemed. Locate a retailer and claim your prize in a couple of minutes, providing your winning ticket.

Claiming by mail is another option. In this case, make copies of both sides of your ticket for your own record and send the original to

Tennessee Lottery

P.O. Box 290636,

Nashville, TN 37229-0636

$601-$200,000

Mailing is also allowed for these prizes. Another reliable way is to claim your winnings in person at the claim centers in Memphis, Nashville, Chattanooga, and Knoxville.

You can opt for mailing or just claim your prizes in person at the District Offices in Nashville, Knoxville, Chattanooga, and Memphis. To submit your request properly, prepare the following documents:

your winning ticket with your signature as proof of your ownership;
the filled-out Winner Claim Form;
any form of your government-issued photo ID;
any documents confirming your SSN.

over $200,000

All the bigger prizes can be redeemed only at the Tennessee Lottery Headquarters. It is located at

26 Century Blvd., Suite 200

Nashville, TN 37214
Big winnings are liable for taxation in Tennessee!
The state doesn't take any fees from the lottery prizes, so you don't need to worry about them. However, if you win $5,000 or more, a 24% federal tax will be subtracted, along with some other possible deductions. For more information, consult your tax advisor or try our
lottery payout and tax calculator
.
Things to Know About Daily Tennessee Jackpot in Tennessee
A Daily Tennessee Jackpot ticket will cost you $1. If you add the Quick Cash option, the price will be $2.
For the time being, there are only two Daily Tennessee Jackpot top-prize winners, with the amounts of $110,000 and $230,000 taken in spring 2023.
You can't ask for full anonymity when winning in Tennessee, though the information about you can be revealed upon official request only.
The Tennessee Lottery tickets can be paid in cash only!
If you enter several plays with one playslip, only one Quick Cash is possible.
TELC gives a lot of money to support education programs across the state.
The Multi-Draw option implies up to seven consecutive draws you can choose to play without visiting your retailer. Though it is just a week, it still adds convenience to your gambling.
FAQs Daily Tennessee Jackpot
Advertisement
Note:

The lottery results on Lottery n' Go are not official. When playing the lottery, it is always advisable to verify your results with an official lottery agent before taking any further action. This is to ensure that you have correctly interpreted the results and that you are not about to make any rash decisions based on incorrect information.
We're doing our best to provide updated results every 1h. If you found any mistake, please report here.