Buy Lotto 6/42 Philippines Tickets Online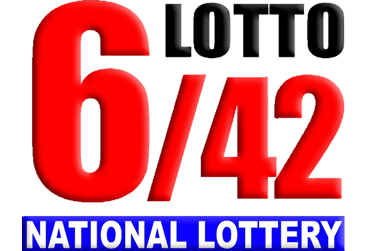 Philippines Lotto 6/42  Review
Philippines Lotto 6/42 is among the first lottery games launched in this country. It has over 25 years of tradition and offers a guaranteed prize pool. Add an affordable ticket price, and you get a tempting game. Would you like to know more about this lotto? Keep reading our review to discover how to purchase tickets and what prizes to expect in this lottery!
How to Buy Philippines Lotto 6/42 Tickets Online
If it's not your first time playing the lottery online, you'll find the process familiar. Here is how to purchase tickets for Philippines Lotto 6/42:
Pick The Lotter or another website offering this game in its library.
After registering an account and depositing funds, choose the game.
You can buy single or multiple tickets, so pick the desired numbers.
Finalize the transaction and wait for the draw.
Each combination played will cost you PHP20, which is around $0.5.
How to Play Philippines Lotto 6/42 Online
The basic premise is simple – assemble the desired number combination, purchase a ticket, and see if you are among the lucky winners during the draw.
Here are the basic rules of the Philippines Lotto 6/42:
It uses a single-drum matrix. There are no bonus balls.
The drawing formula is 6/42. That means the drum contains 42 balls marked with numbers from 1 to 42. During the draw, you'll see six numbers drawn from that pot.
Each ticket you play should contain (at least) six numbers. You can play more, but only if you use advanced lottery systems.
The minimum required to win the prize is matching three drawn numbers with those selected for your ticket. You'll need to guess all six right to win the jackpot.
Odds of Winning Philippines Lotto 6/42
Philippines Lotto 6/42 has four prize tiers. The general winning odds are 1:37. As for the chances to win the grand prize, they are placed at 1:5,245,786. These are far odds chances than in US Powerball and other large lotteries. That's because the prizes are nowhere near as impressive. This is a small lotto game, but it can be entertaining to play.
| Prize Tier | Requirements | Odds of Winning |
| --- | --- | --- |
| #1 (Jackpot) | 6 matched numbers | 1:5,245,786 |
| #2 | 5 | 1:24,286 |
| #3 | 4 | 1:555 |
| #4 | 3 | 1:37 |
When Is the Philippines Lotto 6/42 Drawing?
You'll easily remember the drawing time as it's always at 9 PM PST, which is 3 PM CET. As for the days when sessions are held, those are Tuesdays, Thursdays, and Saturdays. That means you have three chances to win something every week!
Philippines Lotto 6/42 Payout Chart
The guaranteed jackpot prize pool in this game is PHP5,900,000. That's approximately $123.8K, which is lower than in the Philippines Mega Lotto. The grand prize has a rollover function. If no one wins it, the company moves it to the next round. The unlimited option of rolling over the reward means there's no restriction to how high the winning sum can become.
Check out the detailed overview of the payouts in the Philippines Lotto 6/42 below:
| Requirements | Prize |
| --- | --- |
| 6 matched numbers | PHP5,900,000 (approximately $123.8K) |
| 5 | PHP24,000 ($504) |
| 4 | PHP800 ($16.8) |
| 3 | PHP20 |
Philippines Lotto 6/42 Taxes
Players should be aware of two tax types in the Philippines:
If you win less than PHP10,000, you are subject to income tax.
Those who win more than PHP10,000 should pay a 20% tax.
Lottery providers also have to pay a 20% tax, which is why there had been a price increase several years ago. However, PCSO reverted the cost to PHP20 after the sales dropped.
Philippines Lotto 6/42 History
The Philippine Charity Sweepstake Office (PCSO) launched this lottery in 1995. That makes it one of the oldest lotto games in this country. Players accepted the Philippines Lotto 6/42 from the first draw. The number of tickets sold kept increasing. Today, thousands play this game, and dozens become millionaires yearly.
Biggest Philippines Lotto 6/42 Jackpots in the History
The record win in the Philippines Lotto 6/42 occurred in August 2016. A lucky player won PHP112,000,000, which is about $2.35 million. As for the recent jackpots, the biggest one in 2020 was PHP49,707,326 ($1.04 million) in September. Those sums are impressive if you consider the ticket price is so low.
Philippines Lotto 6/42 FAQ's
How to Play Philippines Lotto 6/42 from Outside the Philippines? Is It Legal?
Is playing the lottery legal in your country? If yes, then you can purchase tickets for all lotteries organized in the Philippines. However, only the best lottery sites offer tickets for these games, so make sure to choose the right provider. 
What Are The 7 Most Common Numbers in Philippines Lotto 6/42?
The most frequently drawn number in this game is 19. Other common numbers include 4, 15, 12, 16, 39, and 20.
What is the deadline for buying Philippines Lotto 6/42 tickets before the drawing?
You can purchase tickets up to an hour before the drawing starts. That means the deadline is at 8 PM on drawing days. However, this could be shorter at online lottery vendors, so make sure to check with your provider.
Philippines Lotto 6/42 – Is It Worth Playing?
This lottery is an entry-level game suitable for newbies and casual players. The ticket prices are among the best in the market. The grand prize is tempting, especially after multiple rollovers. You'll appreciate three chances to win every week, and the drawing times are suitable for players from Asia, Europe, and other continents. Philippines Lotto 6/42 offers affordable ticket costs, so make sure to try the game and see if it fits your preferences!