Buy Megalot Ukraine Tickets Online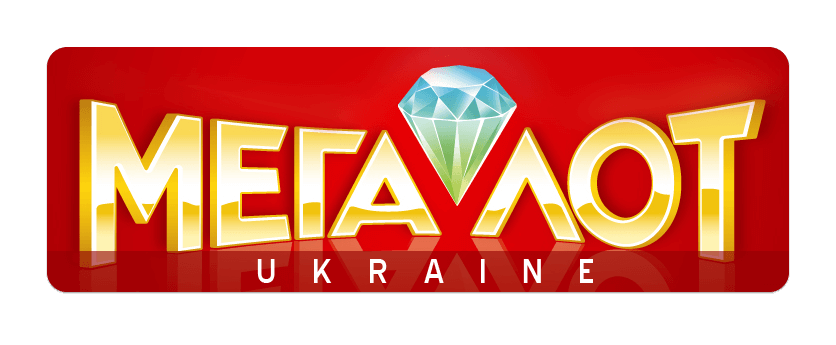 Megalot Review
Megalot is a Ukrainian national lottery organized by a government-operated gaming company Molodsportloto. Its main features include two-drum sessions and two main prizes. Check out our Ukraine Megalot review to discover everything you need to know before you start playing this game!

How to Buy Megalot Tickets Online
Purchasing a Megalot ticket online can't be any simpler. The process is the same as for any other lottery – pick the desired lottery provider, choose the number of tickers or a system, and process the transaction.
The cost of a single ticket is UAH 5 (€0,17), and it is hard to find a more affordable lottery than Megalot. The trick lies in Megaculks or Megaballs. You are mandatory to select a single Megaball. However, you can choose additional MBs at the price of UAH 1. That means playing a ticket with six basic numbers, and all Megaballs will cost you UAH 14 (€0.48). It is still a very affordable price, so consider testing lottery strategies in this game.
How to Play Megalot Online
Ukraine Megalot has a two-drum concept and an intriguing lottery system. If you want to win the main jackpot, you will need to guess all seven numbers drawn in the session correctly.
Here is how each session works:
        A standard white ball drum – it contains 42 balls with numbers from 1 to 42. Six balls will be drawn per session.
        Megaball– this drum contains ten balls with numbers from 0 to 9. A single ball is drawn at each drawing.
Megalot has a total of eight prize tiers. It is enough to guess three numbers correctly to qualify for a prize.
Odds of Winning Megalot
The odds of winning a jackpot in Megalot are 1:52,457,860. These chances are quite unfavorable, and worse than in Ukraine Super Loto. You won't find many European national lotteries with worse jackpot odds, except for maybe the Germany Lotto.
Despite that, Megalot is an intriguing game. Here is an overview of your odds throughout the prize levels:
| Prize Tier | Requirements | Odds of Winning |
| --- | --- | --- |
| #1 | 6 + MB | 1 : 52,457,860 |
| #2 | 6 | 1 : 5,828,651 |
| #3 | 5 + MB | 1 : 242,860 |
| #4 | 5 | 1 : 26,984 |
| #5 | 4 + MB | 1 : 5,551 |
| #6 | 4 | 1 : 616 |
| #7 | 3 +MB | 1 : 367 |
| #8 | 3 | 1 : 40 |
When Is the Megalot Drawing?
Ukraine Megalot has two draws weekly. The first draw occurs on Wednesday at 11:30 PM local time. The second drawing session is on Saturday at 11 PM local time. Both of these sessions are broadcasted on television.
Megalot Payout Chart
Megalot has two grand prizes available per session. The first prize tier is called a Jackpot, and it starts at UAH 1,000,000 (€34,118). It is a guaranteed fund, but it only increases for UAH 10,000 per round.
As for the second-tier prize or Megapriz, it has a guaranteed fund of UAH 500,000 (€17,059). It also has a rollover feature, and it increases for UAH 10,000 per session.
| Requirements | Prize |
| --- | --- |
| 6 + MB | Jackpot (minimum UAH 1,000,000) |
| 6 | Megapriz (minimum UAH 500,000) |
| 5 + MB | UAH 35,000 |
| 5 | UAH 15,000 |
| 4 + MB | UAH 400 |
| 4 | UAH 150 |
| 3 + MB | UAH 40 |
| 3 | UAH 20 |
Megalot Taxes
The Ukrainian government is one of those that is harsh when it comes to lottery taxes. You will need to pay a 19.5% tax on all your winnings. If you are playing abroad, you might be subject to taxes in your country, too. Make sure to check the local laws to clarify that.
Megalot History
The first drawing of the Ukraine Megalot occurred in 2001. The Ukrainian national lottery operator called Molodsportloto initiated this lottery. It is a government-operated company that has a long tradition.
The concept of Megalot proved popular among the players. That is probably the reason why the game never changed the format throughout its history.
Biggest Megalot Jackpots in The History
The jackpot prize cap was set at UAH 15,000,000 (€511,773) for a long time. It doesn't come as a surprise; this is the biggest sum ever won in Megalot.
Here is an overview of the biggest prizes:
        UAH 15,000,000 – the biggest winning occurred for the first time in 2014.
        UAH 13,450,000 – in 2017, a lucky player won this sum.
        UAH 6,150,000 – the third-largest win also occurred in 2017.
The chances are we will see a new record in Megalot jackpots soon. That is because Molodsportloto removed the jackpot cap set at UAH 15,000,000 in 2020. It is only a matter of time when the grand prize will go over the current record.
Megalot FAQ's
How to Play Megalot from Outside Ukraine? Is It Legal?
Playing online is the easiest way to play Megalot from abroad. As long as you find an online operator offering this Ukrainian lottery, you can legally purchase tickets from anywhere.
What Are The 7 Most Common Numbers in Megalot?
The most common numbers include 16, 35, 19, 33, 34, 38, and 10.
What is the deadline for buying Megalot tickets before the drawing?
It might be the language barrier, but we failed to find the deadline for purchasing tickets. We assume it is close to the start of a session, but make sure to check with your lottery provider.
Megalot – Is It Worth Playing?
Megalot doesn't offer great odds for winning a jackpot, but it compensates with its other features. You won't find many lotteries with this affordable ticket price. Two drawing sessions per week and a low ticket price make Ukraine Megalot a great choice, especially for beginners.