Buy Lotto Germany Tickets Online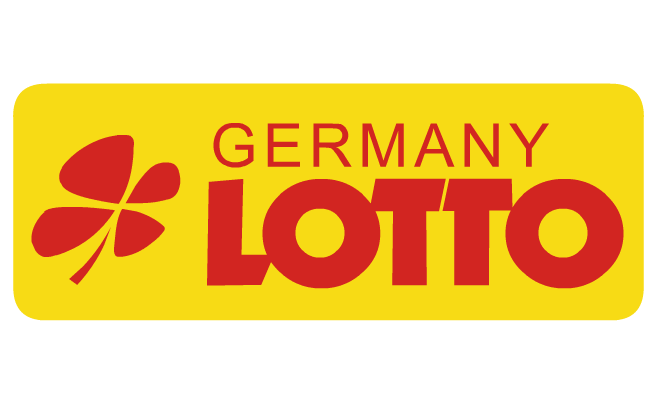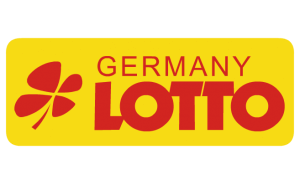 Germany Lotto Review
Germany is the country with the biggest population in the European Union. The size of the country best reflects the strength of the Germany Lotto. The game attracts millions of players and can lead to fantastic jackpots. Our German Lotto review reveals everything that you should know about this lottery!
How to Buy Germany Lotto Tickets Online
Germany Lotto is open to all players who are of legal age (18+) to play. Although you can buy tickets at local vendors, you can also purchase them online. It is easier, faster, and you don't even have to leave home.
The process involves choosing a provider and signing up for a free account. Once you add funds to your account, you are welcome to choose the German Lotto and pick your desired numbers. Feel free to apply lottery strategies, whether purchasing single or multiple tickets.
How to Play Germany Lotto Online
If you like two-drum lotteries, you will love Germany Lotto. The game features the basic drum with 49 white balls marked with numbers from 1 to 49. At each session, six numbers will be drawn. The other drum is filled with Superzahls or Superballs. There are nine of them, and only a single ball will be drawn per session. The jackpot requires guessing a 6+1 combination correctly.
Apart from this base game, you can also play additional games, Spiel 77 and Super 6. Both of them focus on digits on your ticket and depending on how many you match, and you can expect tempting prizes.
The basic price of the ticket is €1, although the lottery company in some states might charge an additional fee. Apart from that, you can play the Spiel 77 for €2.5, and Super 6 for €1,25. That can increase the ticket price significantly.
Odds of Winning Germany Lotto
The German Lotto has a total of nine prize tiers. The chances for winning a jackpot are 1:139,838,160. It is interesting to note that these chances are the same as in the famous European lottery EuroMillions. You can find national lotteries offering better odds, but also ones with worse chances, such as SuperEnaLotto. To improve your odds of winning, you may try out the major tips on how to win the lottery.
Here is the overview of the winning odds and requirements for all prize tiers:
| Pre Tier | Requirements | Odds of Winning |
| --- | --- | --- |
| #1 | 6 + 1 Superzahl | 1 : 139,838,160 |
| #2 | 5 | 1 : 15,537,573 |
| #3 | 5 + 1 Superzahl | 1 : 542,008 |
| #4 | 5 | 1 : 60,223 |
| #5 | 4 + 1 Superzahl | 1 : 10,234 |
| #6 | 4 | 1 : 1,147 |
| #7 | 3 + 1 Superzahl | 1 : 567 |
| #8 | 3 | 1 : 63 |
| #9 | 2 + 1 Superzahl | 1 : 76 |
When Is the Germany Lotto Drawing?
The draw of the German Lotto takes place in a beautiful studio in Saarbrucken. You can participate in drawing sessions held twice per week. The drawing times are Wednesdays 6:45 PM (18:45) CET and Saturdays 7:50 (19:50) CET.
What Time Can You Buy Germany Lotto Tickets Until?
Tickets sales for the Germany Lotto close at 6:00 pm CET for the Wednesday draw and 7:00 pm CET for the Saturday draw. This means you can buy tickets and make entries into the draw up until 25 minutes before the draw starts on both days. You need to be careful not to mix the ticket sales deadline time for both days.
Germany Lotto Payout Chart
Germany Lotto is famous for its generous prizes. It has a guaranteed minimum jackpot, which is set at €1,000,000 on Wednesdays, and €2,000,000 on Saturdays.
The jackpot functions on a rollover basis. If it hasn't been won in a single round, the entire fund moves to the next sessions and increases. The maximum number of rollovers is 12, which means that the jackpot will be given in the 13th draw. If no one has the "6+1" combination, the jackpot moves to the second prize tier. All winners from that category split the win.
Here is a detailed payout chart:
| Requirements | Prize |
| --- | --- |
| 6 + 1 Superzahl | Jackpot (12.8% of the total prize pool) |
| 6 | 10% |
| 5 + 1 Superzahl | 5% |
| 5 | 15% |
| 4 + 1 Superzahl | 5% |
| 4 | 10% |
| 3 + 1 Superzahl | 10% |
| 3 | 45% |
| 2 + 1 Superzahl | Fixed amount |
The last prize tier always gets a fixed amount, and the jackpot always receives 12.8% of the prize pool. From the remaining prize funds, everything is allocated to rewards from second to eighth tier according to the percentages specified above.
Germany Lotto Taxes
Germany Lotto is entirely tax-free! It doesn't matter how much you win because the German government won't impose any taxes. That is great news, especially for those who win large sums.
However, if you are playing from another country, your government might impose taxes on your winnings. Make sure to check the local laws and see if you need to pay anything if you win.
Germany Lotto History
The history of German Lotto goes back to 1953 when the lottery was organized in Berlin. It followed a 5/90 concept that offered around 44 million possible combinations. Two years later, the company implemented the 6/49 formula, which is also active today. It was in 1956 when an additional number was introduced.
Biggest Germany Lotto Jackpots in The History
According to the official website, the biggest jackpot ever won was €45,382,458 in 2007. It happened after 13 draws and 12 jackpot rollovers. The prize was split among three winning players.
As for the biggest individual win, it was won by a player from North Rhine-Westphalia in 2006. The sum won was €37,688,291.
Germany Lotto FAQ's
How to Play Germany Lotto from Outside Germany? Is It Legal?
Yes, it is legal to play Lotto 6aus49 from outside Germany. All it takes is to find an online vendor and purchase a ticket.
What Are The 7 Most Common Numbers in Germany Lotto?
The most common numbers in Lotto 6aus49 are 6, 49, 32, 31, 38, 26, and 22. The most frequent number is 6, and it has been drawn 595 times.
What is the deadline for buying Germany Lotto tickets before the drawing?
The deadline for purchasing German Lotto tickets is on the drawing days at 6 PM (18:00) on Wednesdays and 7 PM (19:00) on Saturdays.
Germany Lotto – Is It Worth Playing?
Germany Lotto is one of the strongest national lotteries in the world. That is partly because of the sheer size of the country, and partially because the game is extremely attractive. It includes three different games per session, which gives additional chances of winnings. The jackpots are large, and they have to be drawn at least every 13th session. The basic German Lotto ticket comes at an affordable cost, so make sure to try it!