Buy Super Loto Ukraine Tickets Online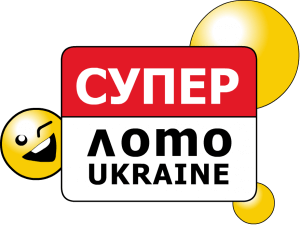 Super Loto Review
Super Loto is a 6/52 single-drum lottery game organized by the Ukrainian National Lottery. Since this body is certified by the World Lottery Association, you can rest assured that the game is legit. Here is what you need to know about Ukraine Super Loto before you start playing!
How to Buy Super Loto Tickets Online
Are you interested in trying Super Loto? You can purchase tickets online at your desired seller that offers this game.
Here are the steps to follow:
Register for an account at the desired web-based lottery provider.
Deposit funds to that account.
Find Super Loto among available lottery games.
Choose the desired number of tickets you want to play and submit.
The price per a single ticket in Ukraine Super Loto is 15 UAH (€0.50). You can pick the numbers yourself or let the computer choose them for you.
How to Play Super Loto Online
Ukraine Super Loto is a single-drum lottery, which means it features a simple concept. There are no extra balls, and the only formula to follow is 6/52.
The drawing drum in Super Loto contains 52 balls marked with numbers from 1 to 52. You pick six numbers for each ticket. Matching all six with the drawn numbers guarantees a jackpot. There is no option to play additional games.
Odds of Winning Super Loto
If you are dreaming about winning the grand prize in Ukraine Super Loto, the odds of that happening are 1: 20,358,520. We usually compare the chances to other national lotteries, and the statistics show you have better odds at Canadian Lotto 6/49. However, we also found national lotteries with much worse odds, such as SuperEnaLotto. Ukrainian Super Loto seems to be somewhere in the middle when it comes to jackpot chances.
Super Loto has a total of five prize tiers. You need to guess at least two numbers to win a prize. Check out the tips on how to win the lottery in order to bring the jackpot home!
Here is an overview of your odds depending on the tier:
| Prize Tier | Requirements | Odds of Winning |
| --- | --- | --- |
| #1 | 6 matched numbers | 1 : 20,358,520 |
| #2 | 5 | 1 : 73,763 |
| #3 | 4 | 1 : 1,311 |
| #4 | 3 | 1 : 67 |
| #5 | 2 | 1 : 8 |
When Is the Super Loto Drawing?
The drawing sessions of Super Loto are on Wednesdays and Saturdays. The drawing time is at 10:50 PM Ukrainian time (9:50 PM CET).
What Time Can You Buy Ukraine Super Loto Tickets Until?
You can buy the Ukraine Super Loto tickets up until 15 minutes before the draw. The draw starts at 10:50 pm Ukraine time, so you have until 10:35 pm to buy tickets, choose your numbers, and make your entry into the draw.
Super Loto Payout Chart
A guaranteed jackpot is what makes Super Loto attractive and worth playing. It starts at 3,000,000 UAH (€99,081). The roll-over feature enables the grand prize to increase to tempting sums. No limit exists when it comes to roll-overs.
Prize tiers from second to fourth are relative and depend on the funding in that round. However, the lowest prize is always fixed and stands at 20 UAH. 
Here is a detailed payout chart:
| Requirements | Prize |
| --- | --- |
| 6 matched numbers | Jackpot (minimum €99,081) |
| 5 | 169,132 IAH (€5,597) |
| 4 | 1,336 UAH (€44,21) |
| 3 | 51 UAH (€1,69) |
| 2 | 20 UAH (€0,66) |
Please note that the prizes for matching five, four, and three numbers can change depending on the round.
If you win up to 500 UAH, you can pick up your prize at any offline vendor. Rewards up to 24,999 UAH are available for claiming at specializes UNL branches throughout Ukraine. For awards higher than 25,000 UAH, you will need to come to the lottery's headquarters in Kyiv. All payments are in lump sums/
Super Loto Taxes
The lottery taxes in Ukraine are quite severe. Any winnings that you claim will be subject to a 19.5% tax, which is quite harsh. If you play from abroad, your country can also tax you, which can lower your reward significantly.
Super Loto History
The first time Super Loto was introduced to Ukrainian players was in 2001. The game had a different format at the time, but UNL changed it to 6/52 in 2008. That is the format they kept until today, and they don't seem to plan on changing it soon.
Biggest Super Loto Jackpots in The History
Did you know that more than 100 players have become jackpot owners by playing Ukraine Super Loto? 
Although the game made many people happy, the jackpots won weren't that impressive. Here is a list of top three wins in the lottery's history:
15.2 million UAH (€503,793) – the biggest jackpot occurred in 2007, and the winner bought the ticket in Ternopil.
14,1 million UAH (€467,333) – the lucky winner purchased their ticket in Dnipro in 2012.
13,5 million UAH (€447,447) – the third-biggest win occurred in Kyiv in 2011.
Super Loto FAQ's
How to Play Super Loto from Outside Ukraine? Is It Legal?
Yes, it is legal to play Super Loto if you are not from Ukraine. However, you will need to be of legal age and purchase tickets via an online lottery vendor.
What Are The 7 Most Common Numbers in Super Loto?
The most frequently drawn numbers in Ukraine Super Loto are 42, 5, 15, 13, 30, 33, and 50.
What is the deadline for buying Super Loto tickets before the drawing?
If buying online, you can purchase tickets up to 15 minutes before a draw.
Super Loto – Is It Worth Playing?
Ukraine Super Loto might not have the most tempting jackpots, but it is a fun and simple game worth trying. If you are a beginner, it is an excellent way of entering the lottery world. You can participate in two drawings per week, and the cost per ticket is quite low. The crucial thing to remember is that Super Loto is a transparent game. The fact that UNL is a member of the WLA confirms that you can expect fair play conditions for all players.