Buy Kino Chile Tickets Online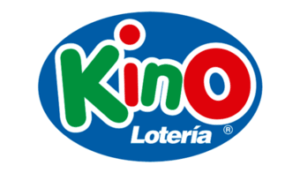 The first Kino Chile draw was in 1990, and the Chilean people loved this lottery immediately. Today, this game has a generous and transferable main prize and uses a 14/25 formula. It's a unique concept that you won't see in other national lotteries. 
On top of that, Chile Kino offers users to take part in up to six draws per single session. Here is everything you should know about this game – make sure to read our guide before you start playing it!
Chile Kino – Basic Overview
Chile Kino offers what many believe to be a unique concept. Not many lotteries decide to use a small pool of numbers while requiring players to guess the majority correctly if they are to win a jackpot.
The game is a single-drum matrix that includes 25 balls marked with numbers from 1 to 25. During each draw, you will see 14 balls pulled out from the pot. If you want to win the grand prize, you will need to guess all those numbers right on your ticket. 
Kino Chile has five prize levels, and the lowest one requires guessing ten numbers correctly. Apart from these, the lotto offers two additional rewards. The first requires matching the ticket code, and the second is the Club Kino prize, which is reserved only for those who register their RUTs (ID numbers) with the agency. 
Additional Games in Kino Chile 
The main draw is the evening's spotlight in Chile Kino, but the game offers no less than five additional draws during a single session. That makes this lotto unique and exciting.
Here is an overview of the extra draws to expect in Kino Chile:
ReKino – the easiest way to describe this game is a redraw. It only involves a single prize – guessing 14 out of the 25 drawn numbers correctly. The jackpot is transferable.
Chanchito Regalon – this is another draw that involves drawing 14 out of 25 numbers. It only has a single prize for guessing all numbers correctly. The reward has a rollover feature and transfers to the next round.
Combo Marraqueta – the concept is identical, and the prize involves a house or CLP50 million, a car or CLP10 million, and a monthly payment of CLP500K monthly for ten years.
Chao Jefe 50 Anos Heredable $1 million –this generous prize will involve receiving CLP1 million monthly for 50 years. The 14/25 concept is identical, and this is the only reward.
Chao Jefe 50 Anos Heredable $2 million – the formula is similar, except the reward is two times higher as in the previous one.
It's worth noting that participating in all these draws is optional. If you want the extra chances to win, you will have to pay more money. Those who chose additional draws will participate in them with the same numbers selected for the main draw.
What's the Kino Chile Ticket Price?
As you could see, there are six draws available in Kino Chile per session. However, the only one mandatory to participate in is the basic game. You can't play any extras without participating in the primary session. That will cost you CLP600, which is around $0.78. It's a low-ticket price, which puts this game among beginners, and those who look for bargain deals will appreciate it.
Now, here is an overview of the additional game prices:
ReKino – CLP400 ($0.52)
Chanchito Regalon – CLP200 ($0.26)
Combo Marraqueta – CLP100 ($0.13)
Chao Jefe $1 million – CLP200 ($0.26)
Chao Jefe $2 million – CLP500 ($0.65)
That means the total cost of all games could be CLP2,000 ($2.6). However, you are three to mix and match which additional games you want to be added to your ticket.
How to Play Chile Kino Online
Are you interested in playing Kino Chile? The first step is to find online lottery sites offering this game. Once you establish that, these are the steps to take to purchase the tickets:
Register an account and deposit funds to the website. The registration process is free, but you will need funds to purchase tickets.
Navigate to the page of the Kino Chile game. From there, you can buy tickets by choosing your numbers or using the Quick Pick option. The latter will generate a random combination for you.
Pick the desired extra games you want to play. Finalize your transaction to confirm the purchase.
The only remaining thing now is to wait for the draw to start and hope for a win.
Odds of Winning Chile Kino
Are you dreaming about winning the jackpot in Kino, Chile? If that is true, you will need to beat the odds of 1:4,457,400 to turn the dream into reality. Those odds are far better than in Colombia Baloto but worse than in MillionDAY Italy, which offers a higher grand prize.
Here is a detailed overview of the entire reward structure:
| Requirements | Odds of Winning |
| --- | --- |
| 14 | 1:4,457,400 |
| 13 | 1:28,944 |
| 12 | 1:891 |
| 11 | 1:74 |
| 10 | 1:13 |
As for the additional draws, they all offer a single prize. Since the concept is identical, the winning odds for winning those rewards are 1:4,457,400 for each.
When Is the Chile Kino Drawing?
Chile Kino draws occur three times per week. That gives you multiple chances to win tempting prizes during the week. 
According to the information found, the drawing time is always the same – 8 PM CLST (local time). As for the drawing days, Chile Kino sessions are held on Wednesday, Friday, and Sunday.
Chile Kino Payout Chart
Kino Chile doesn't have a guaranteed jackpot fund. However, the grand prize takes 47% of the entire reward pool. That usually comes out to at least CLP50 million ($65K). If nobody wins the prize, it gets transferred to the next round. The rollover jackpot feature ensures that it can reach large sums. However, if there are multiple winners, the prize will be shared equally.
As for other reward tiers, the lower three tiers have a guaranteed fixed amount, although they might be higher. 
Check out the entire payout chart of the Kino Chile 14/25:
| Requirements | Odds of Winning |
| --- | --- |
| 14 | Jackpot (approximately CLP50 million) |
| 13 | CLP300,000 |
| 12 | CLP5,000 |
| 11 | CLP1,500 |
| 10 | CLP600 |
The prize values of additional games are generous and sometimes even higher than the jackpot in the main draw.
Chile Kino Taxes
Here is how the laws in Chile work – there are no taxes on lottery wins. Furthermore, these games are an exception to the regulations, which means you will take the entire sum home. That's convenient and a reason why players love this game.
If you play abroad, you should still check local laws. Although there are no taxes at the source, you might need to pay taxes in your country. 
Chile Kino History
The story about Kino Chile 14/25 starts in 1990. That's when Loteria de Concepcion organized the first draw. That company is in charge of organizing Kino and several other games today.
As for Kino, players loved it immediately. You could say it was love at first sight. The company perfected the game over the years, and that's why it still has thousands of players from all over the country.
Biggest Chile Kino Jackpots in the History
Thanks to the rollover feature, the jackpot increases quickly. We would like to point out the last big jackpot won in 2020. A lucky player won CLP880 million in October, which is close to $1.5 million. 
That means this game made that lucky player a millionaire, and he is not the only one. Many other players became millionaires by playing Kino Chile.
What Other Lotto Games Can You Play in Chile?
Loteria de Concepcion runs several games available at a national level in Chile. That includes a variation of the default Kino called Kino 5 and Multiplica Tus Lucas, Al Fin Le Achunte, and Boleto. These all have unique concepts that players find interesting. 
You can also try your luck in Loto Chile, which is famous as ClasicoLoto in this country. It offers an exciting single-drum concept with a bonus number and 41 balls in the pot. The game is different and a bit more expensive than Kino, but it has tempting prizes.
Tips to Winning Chile Kino Lottery
Would you like to improve the chances of winning the Kino Chile lottery?
Here are some tips that you could use:
Consult the statistics – are there any overdue numbers that haven't been drawn for a while? Are you a fan of sticking to statistics and want to discover the most frequent numbers drawn? Whether you want to play against the statistics or use it to your advantage, it might be smart to analyze past draws.
Find a balanced combination – the experts suggest sticking to the median value of numbers. In the case of Chile Kino, that would be 25/2=12.5. That means the sum of all 14 chosen numbers divided by 14 should be as close to 12.5 as possible. You can also look to make a balance of odd and even, or high and low numbers.
Stick to your combination – the laws of probability suggest that you shouldn't change your combinations too frequently. That's because probability indicates that sticking to your combination will eventually land a win. 
Play more tickets if possible – if you can choose, it's better to play a single draw with multiple tickets than vice versa. Once again, that's how to take advantage of the laws of probability because additional tickets will increase your chances in that particular draw. 
Chile Kino FAQ's
How to Play Chile Kino from Outside Chile? Is It Legal?
Yes, everyone is welcome to play Kino Chile. All you need to do is find an eligible lottery provider, and you can play this game from anywhere in the world.
What Are The 7 Most Common Numbers in Chile Kino?
The most frequently drawn numbers in this lottery include 10, 5, 25, 12, 18, 11, and 4.
What is the deadline for buying Chile Kino tickets before the drawing?
We didn't find the exact deadline for purchasing Kino Chile tickets. However, it's common for the tickets to be available up to a couple of hours before the drawing session.
Final Thoughts
Chile Kino is not your usual lotto game. Everything starts with the 14/25 concept that makes it exciting to choose the numbers and watch the draws. Additionally, you can play five extra games to make every session even more interesting. 
The total ticket price isn't that expensive, especially if you consider many tempting prizes to win. If you'd like a simple game with frequent draws, you can't go wrong with Kino Chile!